Patient Mailbox: Should I See a Skin Specialist or an Aesthetic Doctor?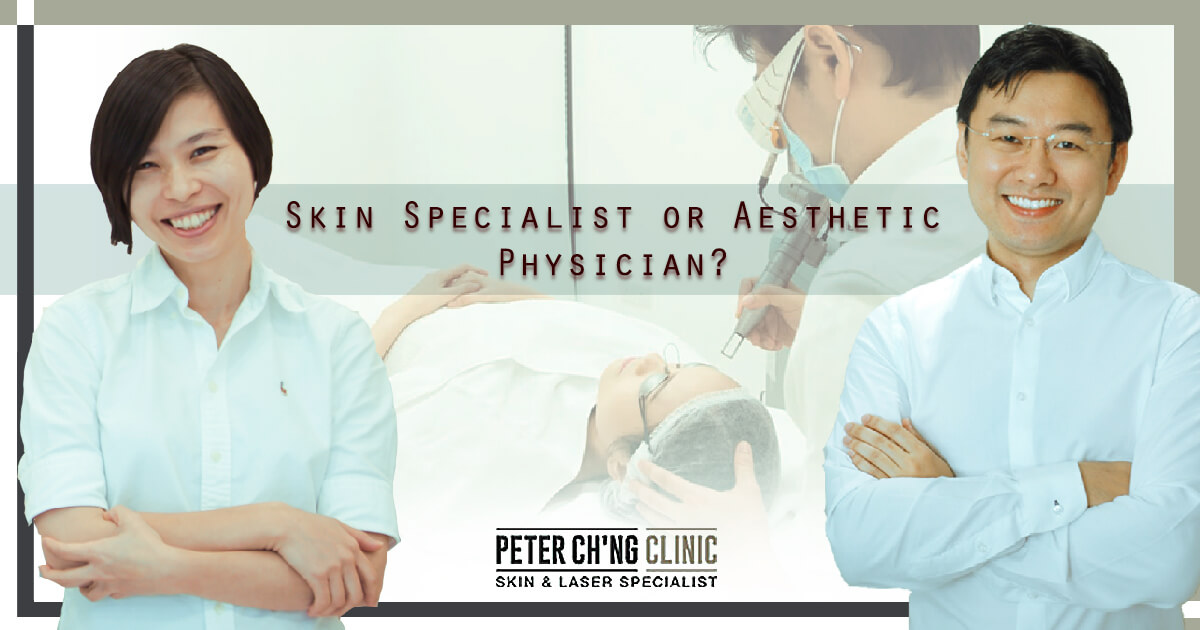 Hello there! How are you doing?
I'm Dr Peter Ch'ng and here's Episode 18 of our Patient Mailbox series. We collect handpicked questions submitted by patients suffering from various skin diseases and condition, and personally answer them with our best efforts. I hope to help any one of you who face challenges from similar situations.
Today, I'm also joined with Dr Loo, our consultant aesthetic physician, to answer a question which has been asked quite frequently: dermatologist or aesthetic doctor?
Editor's Note: Dr Peter Ch'ng is a Consultant Dermatologist actively involved in numerous talks and workshops, and is an esteemed contributor to dermatology research and publishing internationally.
Dr Loo Keng Shien is a Consultant Aesthetic Physician with a special interest in Dermatology and Aesthetic Medicine. She has highly certified qualifications from the American Academy of Aesthetic Medicine, American Academy of Anti-aging Medicine, and in Practical Dermatology from Cardiff University.
Question:
Hi Dr Peter and Dr Loo,
I'm David, and I'm really confused by the different types of doctors who offer skin treatments.
2 years ago, I started having dry and flaky skin on my hands and legs. I went to a doctor who was popular for treating skin conditions recommended by my friend, and got some topical cream and medications. I took them for months but to no real effect.
I then went to a skin doctor I found online who turned out to be operating at a medical clinic. The doctor did some treatments for me to treat my dry skin. I had no dry skin for some time but it returned eventually.
It was only this year that I consulted a skin specialist doctor, and found out that it was my thyroid disease that was causing my dry skin. We arranged for the following treatments and my condition has improved since then.
But until today, I'm still confused - whom should I consult for, say, a skin problem, or for to treat the wrinkles on my face, or for my hair loss problem?
What, actually, is the difference between a skin specialist doctor and an aesthetic doctor? Because when I look up at the treatments provided at a skin specialist clinic and an aesthetic clinic, they look very similar.
Since you have both a skin specialist doctor and an aesthetic physician here, I'm hoping if you can shed some light on this confusing issue?
Answer: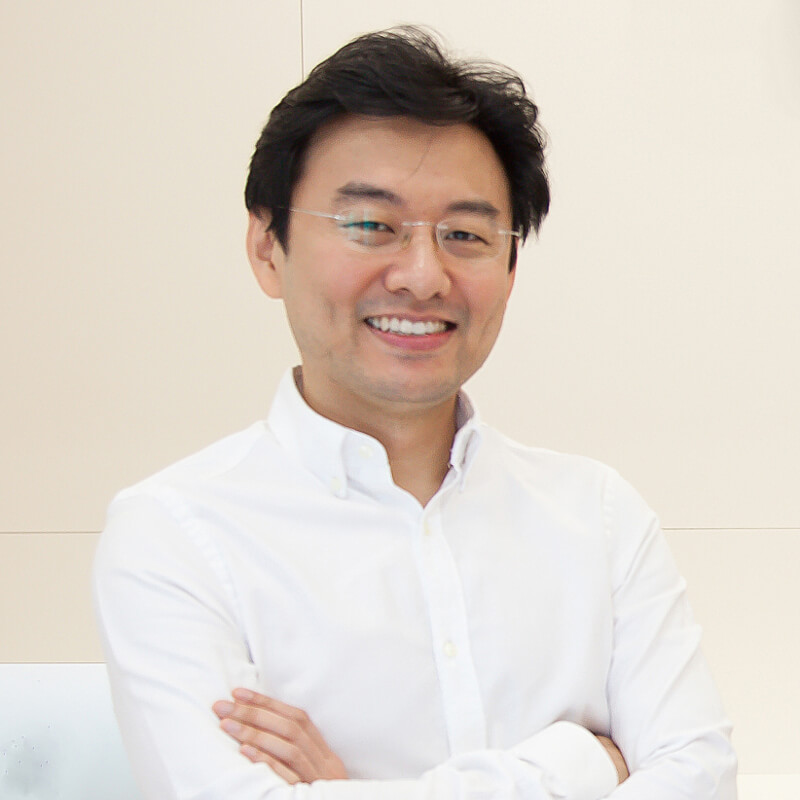 Dr Peter Ch'ng, Consultant Dermatologist (Skin Specialist):
Although both dermatologists and aesthetic physicians treat the skin and physical appearances of a person, there are differences between the two, and these differences mean that we can't choose one or the other for all situations alike.
But how exactly are the two different? I'll share my part on dermatologist.
Being a dermatologist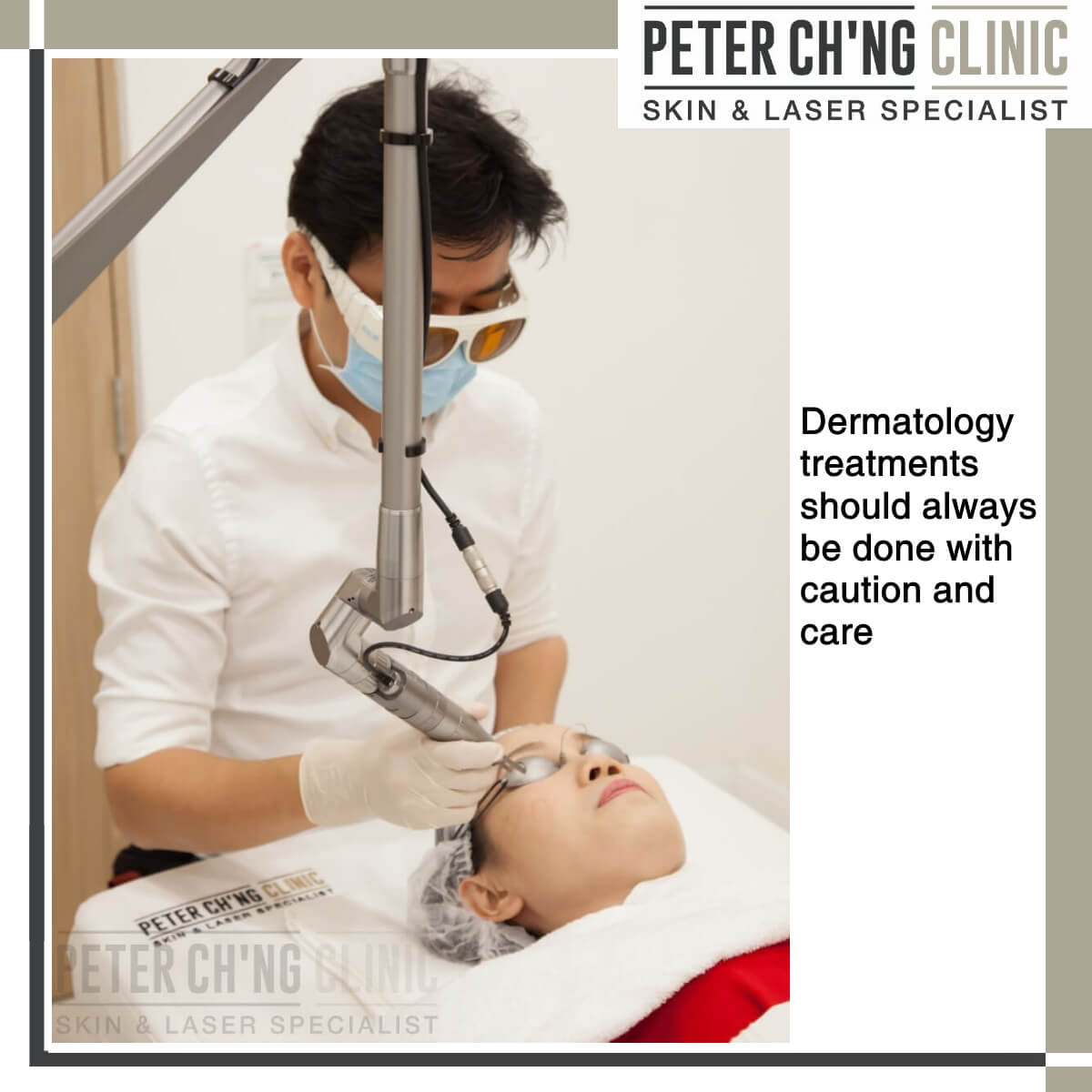 After completing my medical degree, I specialized in internal medicine from London and spent 3 years practising as an internal medicine specialist doctor. I then completed an advanced masters in dermatology for 3 years to qualify as a skin specialist doctor after a long process of over 10 years altogether.
Being a dermatologist, my job is not just to treat a patient of his or her symptoms, but there are many other elements towards patient communication and treatment, like how to explain a disease based on the cultural background and understanding of different patients, and how to adjust my treatments according to a patient's lifestyle. All these are learnt through my experience and passion for the job through all these years.
People ask me why I specialised in Internal Medicine first before specialising in Dermatology. It's because with the knowledge of internal medicine, I now thoroughly understand the connection between all the organs in the human body, not just the skin.
For example, thyroid disease can cause skin problems like dryness and itchiness. So if we don't pick up on the thyroid disease, we would just be treating the symptom of the condition, but not the root cause to solve the problem.
Why dermatologist?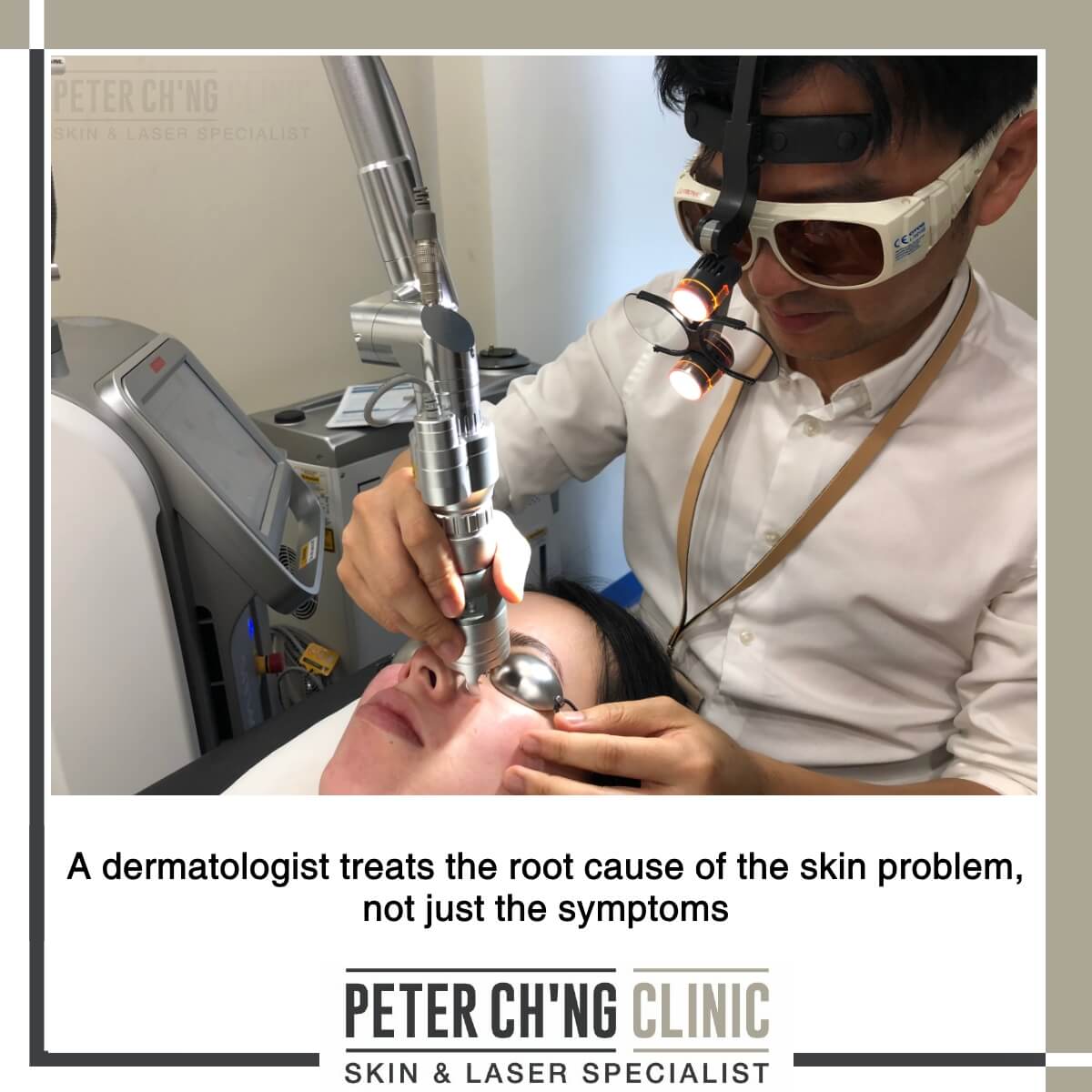 As a dermatologist, I always set out to not provide a treatment or give medicine simply for the treatment alone. I must be able to connect all the problems that the patient is facing, solve the puzzle, find out the root cause of the symptom, and provide a treatment that can solve the patient's problem.
For example, if you are a female patient with acne problems or hair growth problems on your body, rather than just removing your body hair with laser treatments or getting rid of your acne, which I can easily do, I also want to find out - what are the causes of your acne and hair growth problems?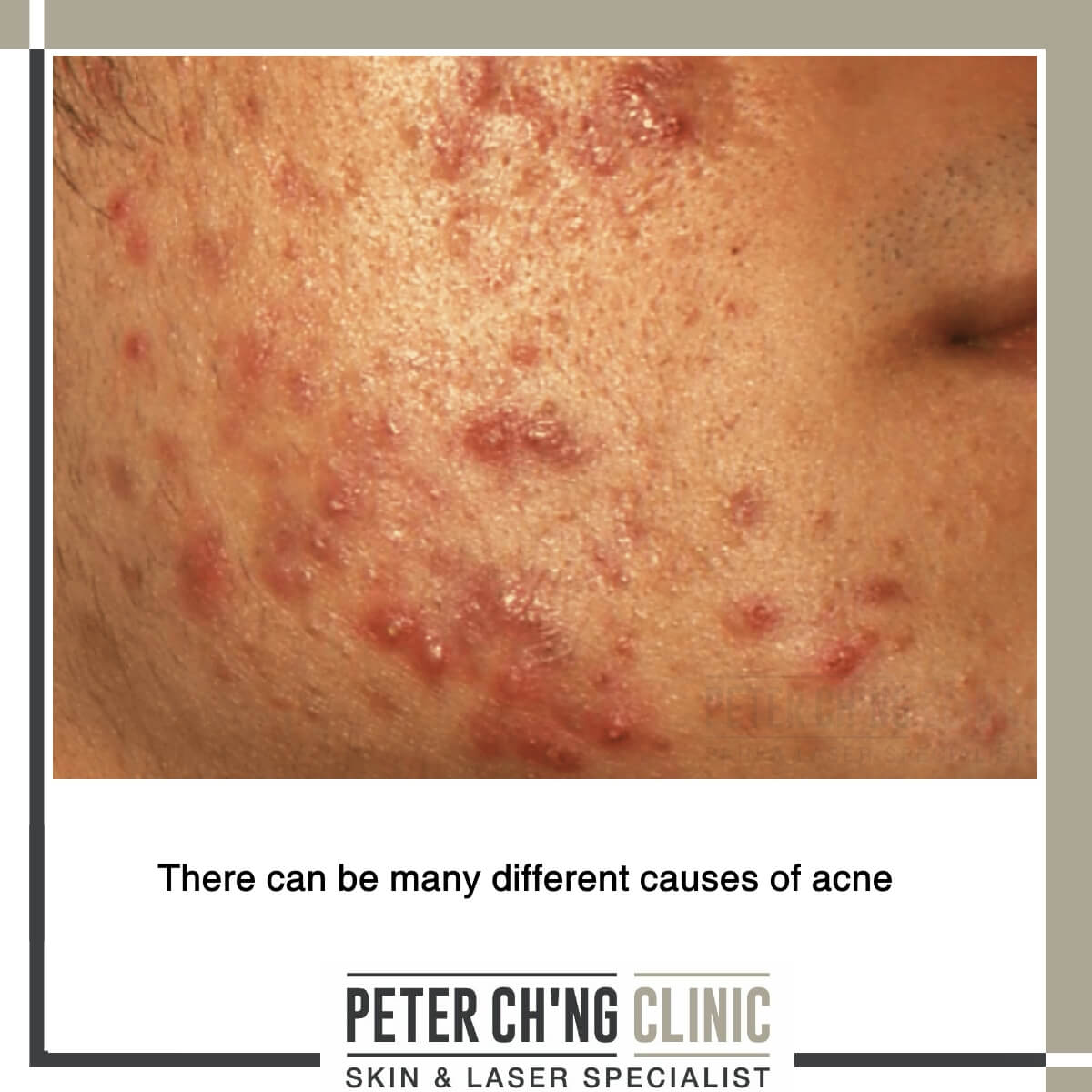 Could it be that you also have menstruation problems, too? Polycystic ovary syndrome (PCOS) is a hormonal disorder that may cause these problems, and if we leave it untreated and only always focus on the surface symptoms of acne and hair growth, PCOS may even lead to complications like infertility.
Or a common procedure that people look for in skin tag removal, do we just remove the skin tag? It may sound like a simple procedure that anyone with access to a laser treatment machine can do, but we need to take safety into consideration.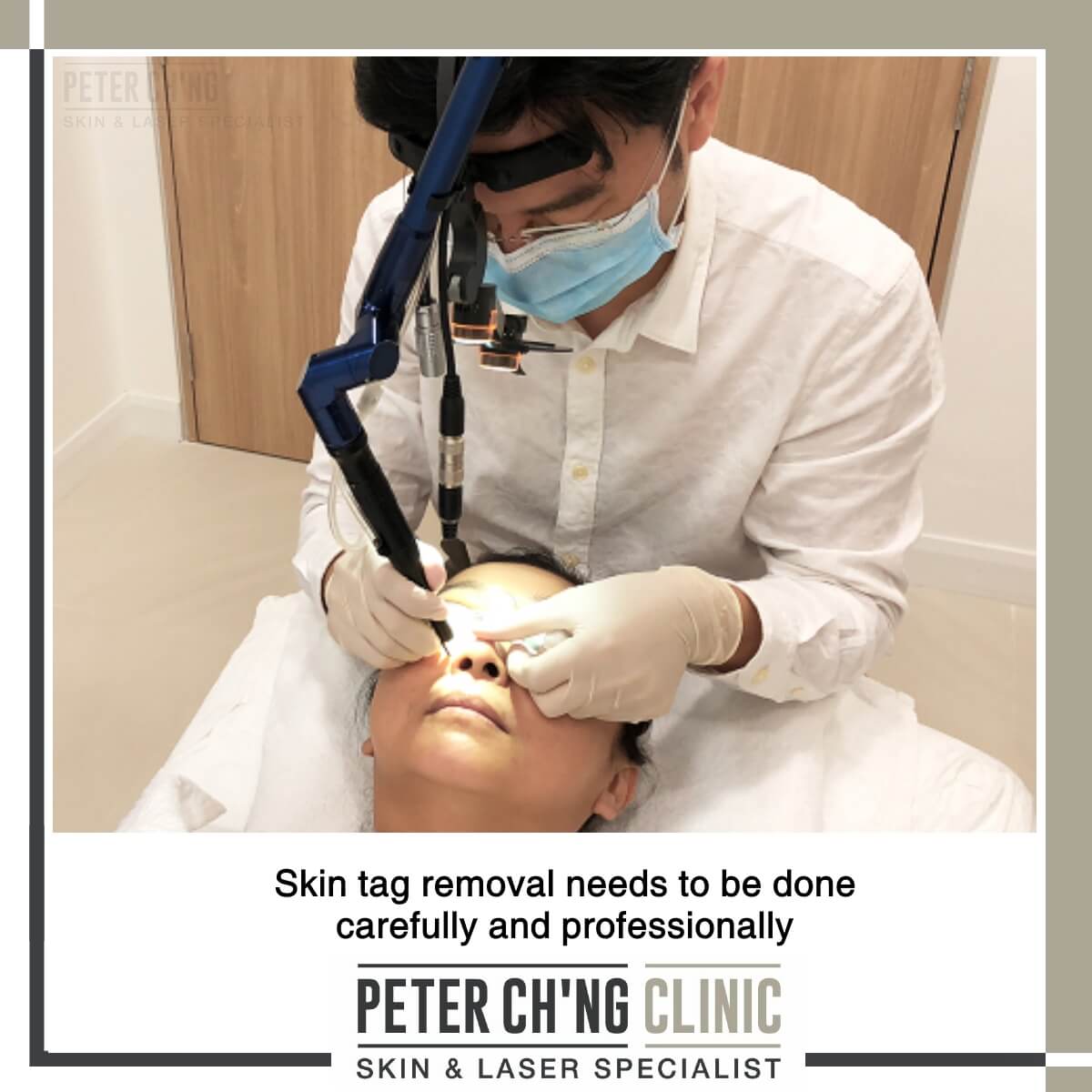 If the skin tag is near the eye, and if a doctor is not well trained and didn't take the right precautions like knowing how strong a laser to use, or how suitable the treatment is for the condition, a mishandled laser treatment can damage the eye and even cause blindness.
So one skin tag near the eye could possible end up as a big issue if these precautions are not taken seriously.
This is also the same for aesthetic treatments like facelift, fat removal, or wrinkle reduction. Dermatologists are the authority for cosmetic dermatology, so our understanding of the skin and beneath helps us provide you with the best treatment for your desirable results.
Severe consequences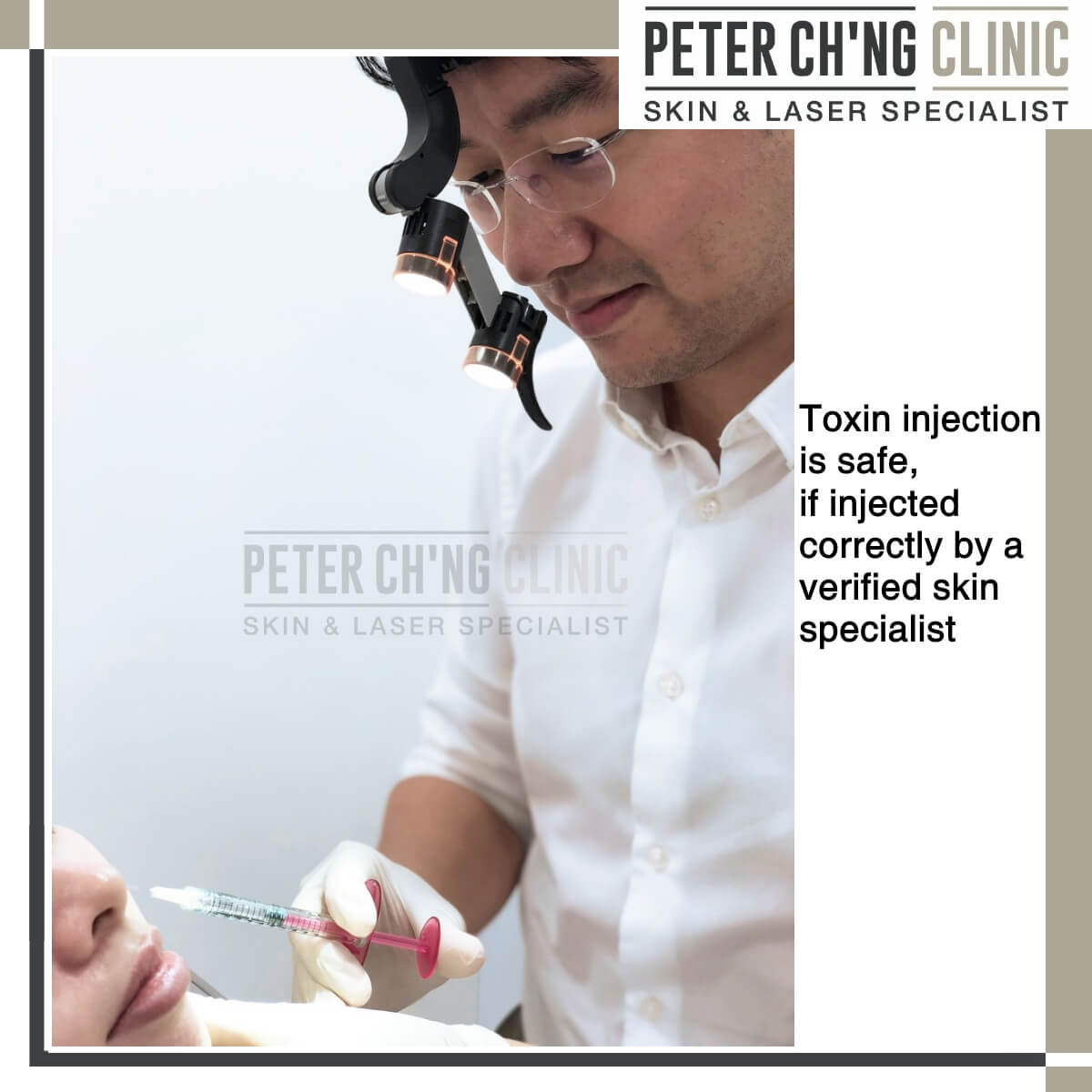 Recently, there was a news on how a patient died after taking a toxin injection in Hong Kong. So the question arises: Can toxin injections like Botox, Dysport, or Xeomin kill you?
If injected correctly, toxin injections won't kill you. This is because the lethal dose of toxins is 40 unit per kg of the patient's weight. This means that if the patient is 50kg, we would need 2000 units of toxin in order for it to be a fatal dose. That's over 20 bottles of toxins - and I have never even used more than 1 bottle of toxin per session!
So the question remains, why did the patient die?
I have compiled 3 possibilities which are just probabilities of things that may go wrong during a toxin injection.
The toxin is injected into a breathing muscle
When we inject toxins into the neck or chest, we need to be very careful. Because if we inject into breathing muscles, which are the respiratory muscles that help you to inhale and exhale, you may experience difficulty in breathing.
The toxin used is not FDA (Food and Drugs Administration) approved
If the toxin used is not an FDA approved toxin, there's a chance that the patient may be allergic to the toxin. So far, I have not come across or heard of any allergic reactions to FDA approved toxins.
Allergic reaction to medication or treatments other than toxin injections
I always emphasize that it is very important that you let your doctor know if you are currently on any medication or treatment. Sometimes other treatments like vitamin C infusion, stem cell treatments, or some mixture of medications into the bloodstream of patients are also done together with toxin injections, which is not recommended, and this can be confusing as to which treatment is the one causing a reaction from the body.
Finding a dermatologist
How to know if a doctor is a dermatologist (skin specialist) or a non-specialist doctor? One method to know is to check for the doctor's credentials in our Malaysian National Specialist Registrar (NSR). This is the database for all the specialist doctors registered in Malaysia.
Dermatologists know the human anatomy and skin very well, so there would be less risks when you are getting a treatment from a certified dermatologist at a verified clinic.
The more we know, the more we understand the risks involved, so we will be very careful in both diagnosing and treating your condition.
---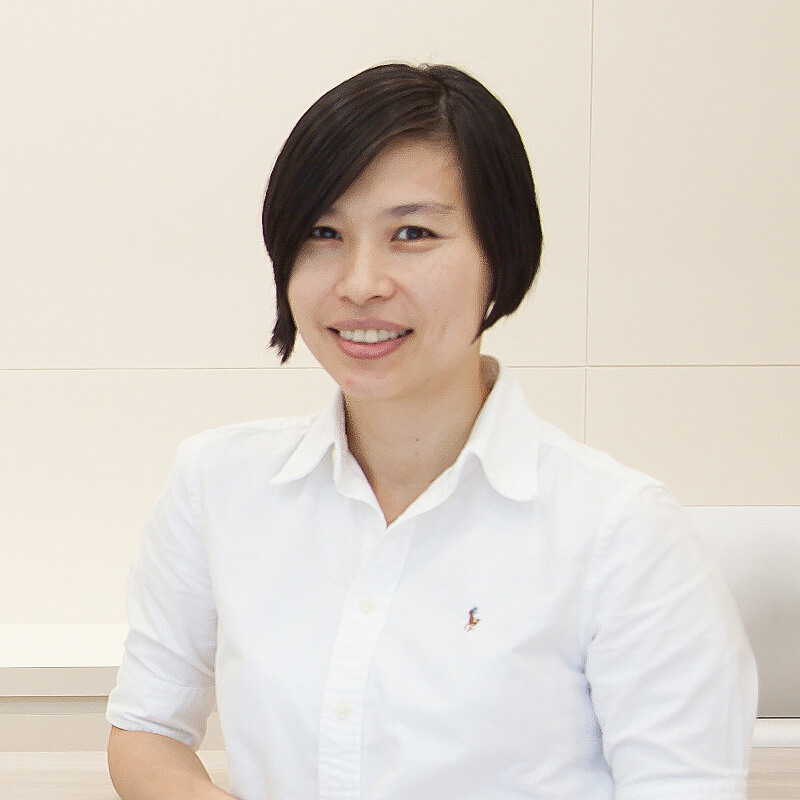 Dr Loo Keng Shien, Aesthetic Physician:
I always believe that no matter how much experience or knowledge we have gained as a doctor, our patients should always be put at top priority, because there is no best treatment, but only the most suitable treatment for my patient's situation and expectations.
Being an aesthetic physician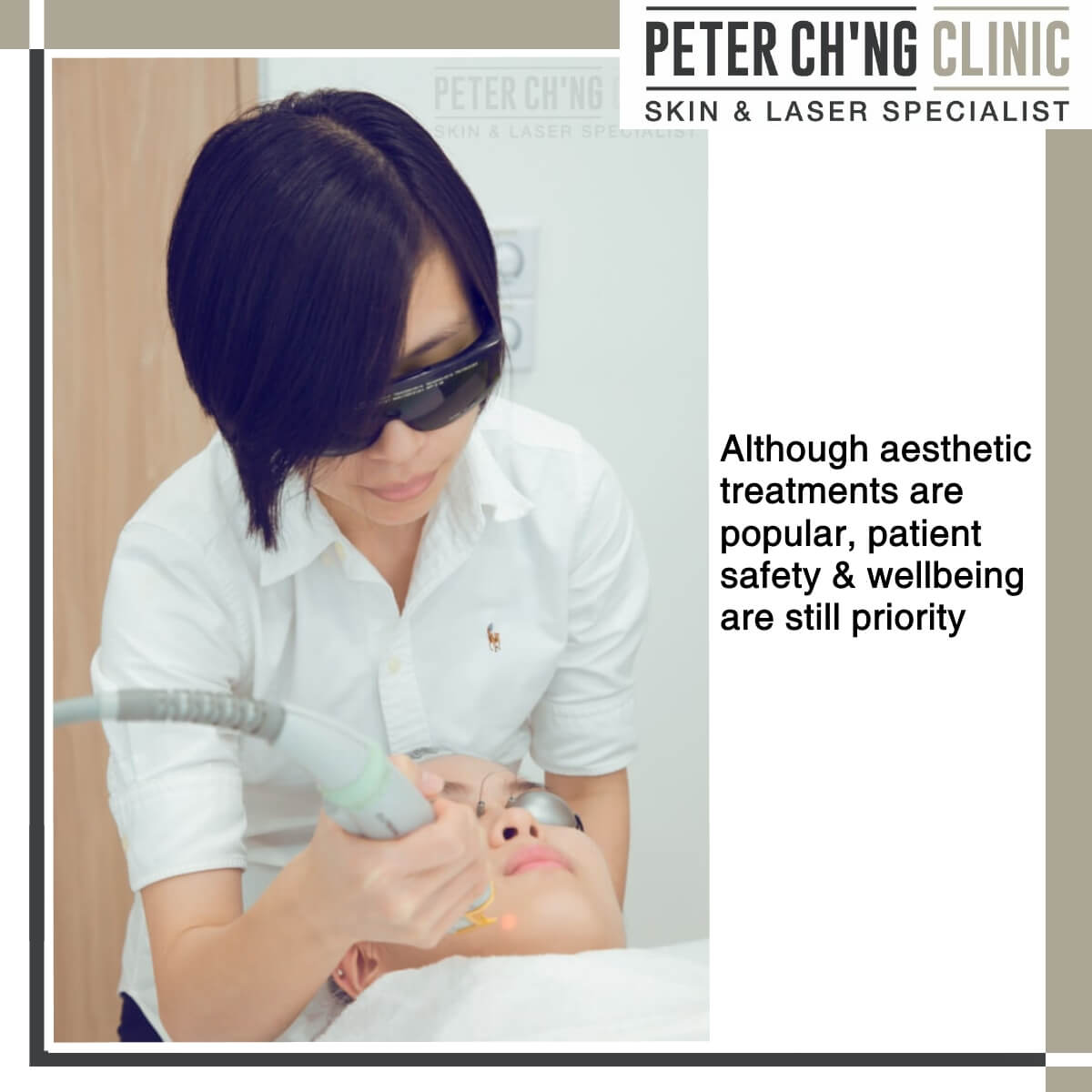 Aesthetic physicians often have a negative stereotype due to the excessive advertisements and promotions by some claiming to be verified aesthetic doctors (but who are actually not). They focus a lot on providing services for you to achieve a younger look, a smoother skin, or any aesthetic wish that you may be thinking of, all through the simple solution of using a laser machine or toxin injections.
Being an aesthetic physician is actually much more than that. To be a certified aesthetic physician, I have pursued postgraduate research and studies in Aesthetic Medicine and Practical Dermatology after my medical degree.
Why aesthetic physician?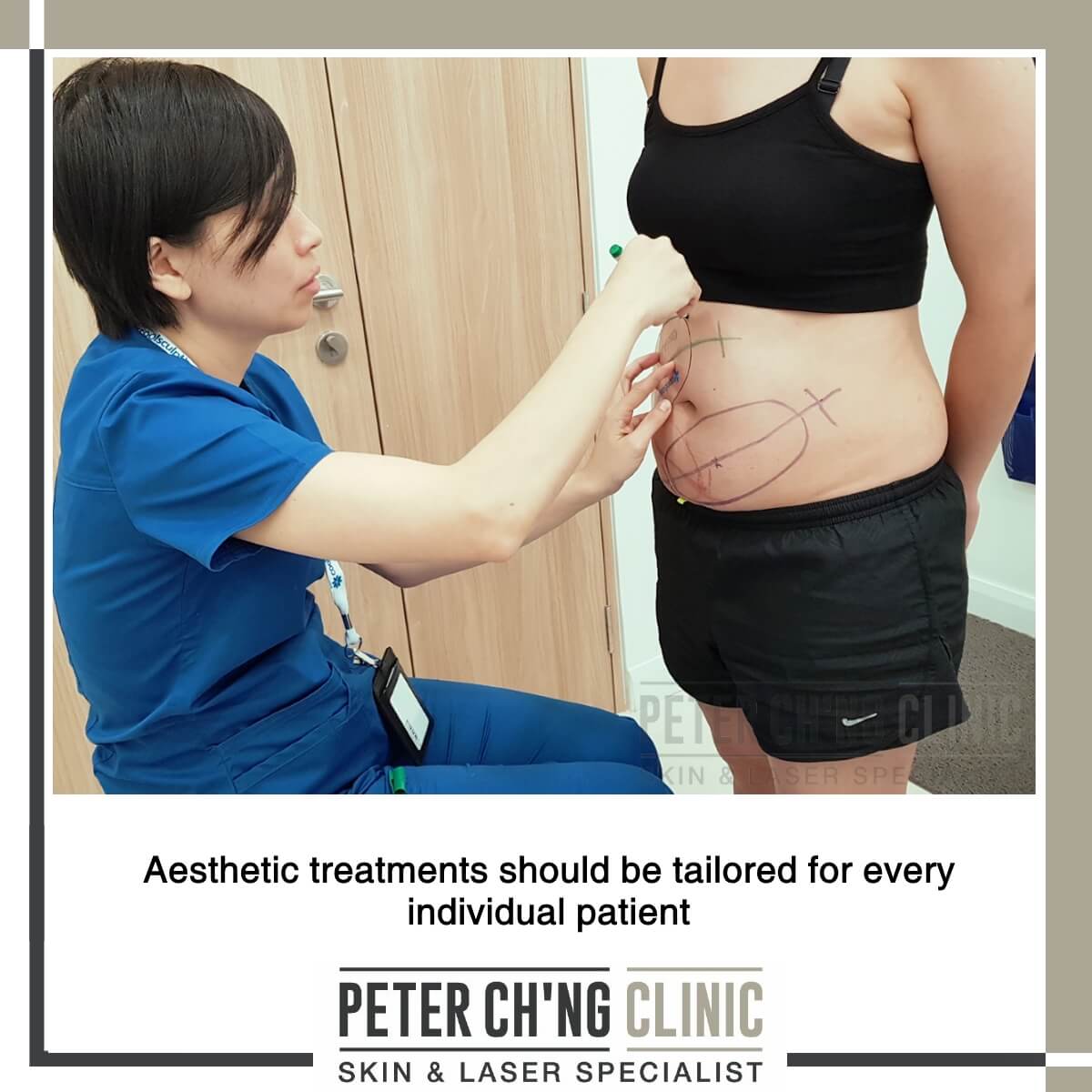 Personally, I am very adamant in practising evidence-based medicine, that is, I do not provide treatments that don't work, or are not suitable for your condition.
This is because after joining the aesthetic medicine industry, I have seen, and was shocked, by the amount of unregulated providers of aesthetic medicine services and unethical practices around in the aesthetic medicine world!
As an aesthetic physician, I must always put my patient's safety and wellbeing as my top priority, only then followed by achieving the aesthetics result. We cannot provide or carry on with any procedures or treatments without giving a high enough regard to safety of the treatment for the specific patient in a specific condition and situation.
There is no "ultimate treatment" that is universal for everyone, because everyone's condition is different. We have different expectations, we live in different scenarios, and we practise different lifestyles.
As a mother of four myself, I understand how we arrange our time around our kids', and it's the same for medical treatments, too. The best treatment is the treatment that is best planned for our own specific lifestyle, as my principle goes, I don't do anything that I don't do to my family to my patients.
Severe consequences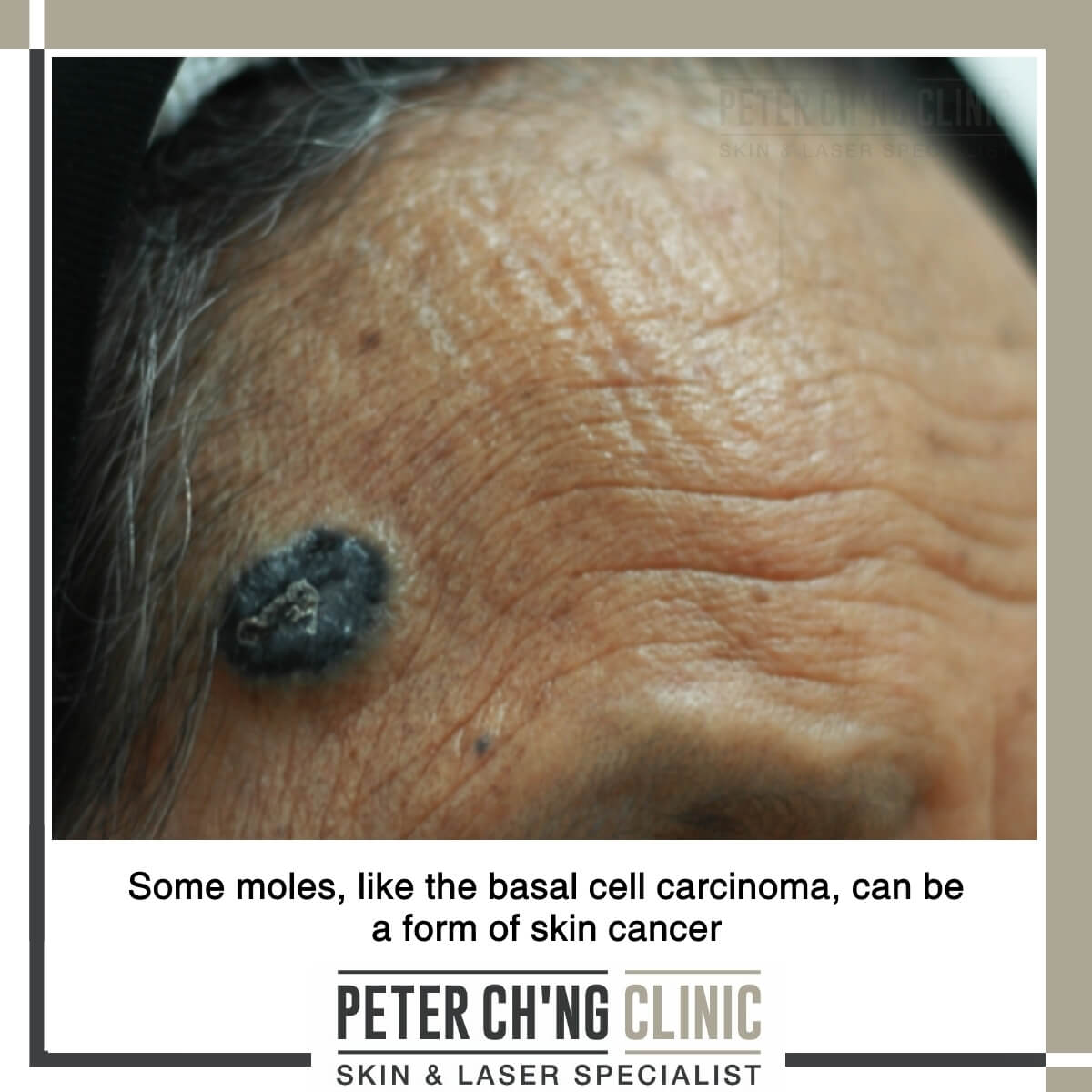 Unlike beauty centre service providers who always provide you with whatever treatment you are looking for, like facelift for anti aging and laser treatment for hair removal, as certified aesthetic physicians we must conduct proper examination and diagnosis for every single condition, and tailor treatments based on the patient's situation, condition, and lifestyle.
There are no shortcuts in medical treatments. All treatments and procedures should be done following proper diagnosis and examinations.
I once had a patient who did a mole removal treatment elsewhere. The procedure was done with no proper examination, just a laser treatment to get rid of the mole directly. It helped the patient achieve her objective, which was to get rid of the mole.
However, after the treatment, the lesion left at the treatment spot turned bigger, and it turned out to be a form of skin cancer that was causing the mole formation in the first place.
This is an example of the consequences for not having a proper examination by a certified aesthetic physician prior to the treatment. Once again, there are no shortcuts!
Finding an aesthetic physician
Always, always make sure that your aesthetic physician is certified and verified with relevant qualifications, and not a beautician handling medical equipments like laser machines or toxin injections. Any mishandling of these equipments may cause severe irreversible consequences!
---
Here at Peter Ch'ng Clinic, we're not trying to put you off with these messages, but because we value your safety and wellbeing so highly, that we hope you understand how important it is to know what are the differences between a skin specialist, an aesthetic physician, and how we are different from unverified aesthetic service providers you find elsewhere.
We'll be taking a look at several interesting situations in which a skin specialist is needed next week, so stay tuned!
---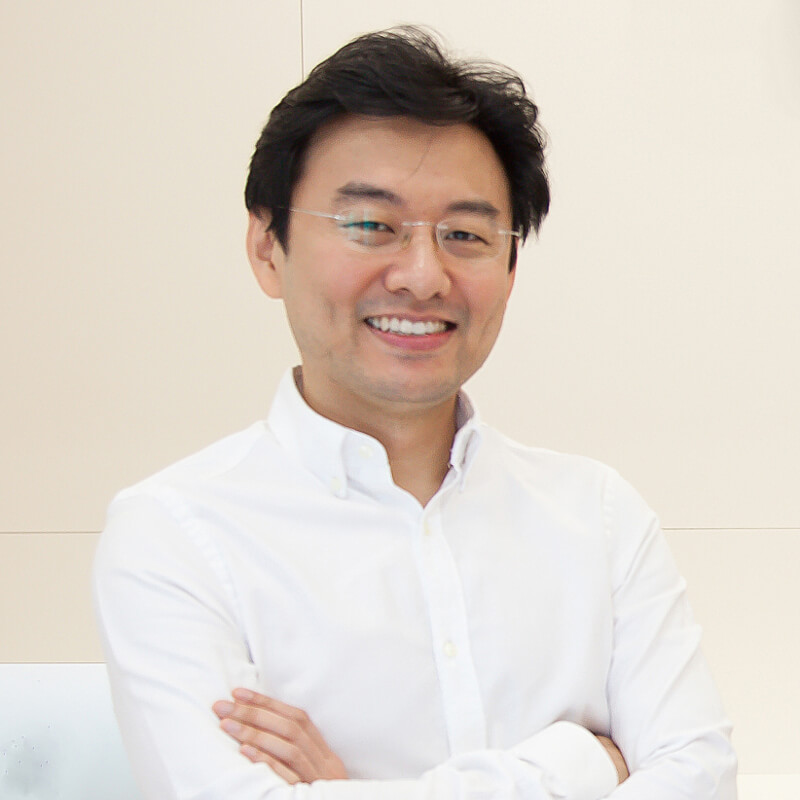 Dr. Peter Ch'ng Wee Beng
Dr Peter Ch'ng is a consultant dermatologist who always put his patients' safety and wellbeing as his top priority. As an esteemed dermatologist and skin specialist, Dr Peter prides himself in being able to treat acne patients of all types, with a 100% acne treatment success record.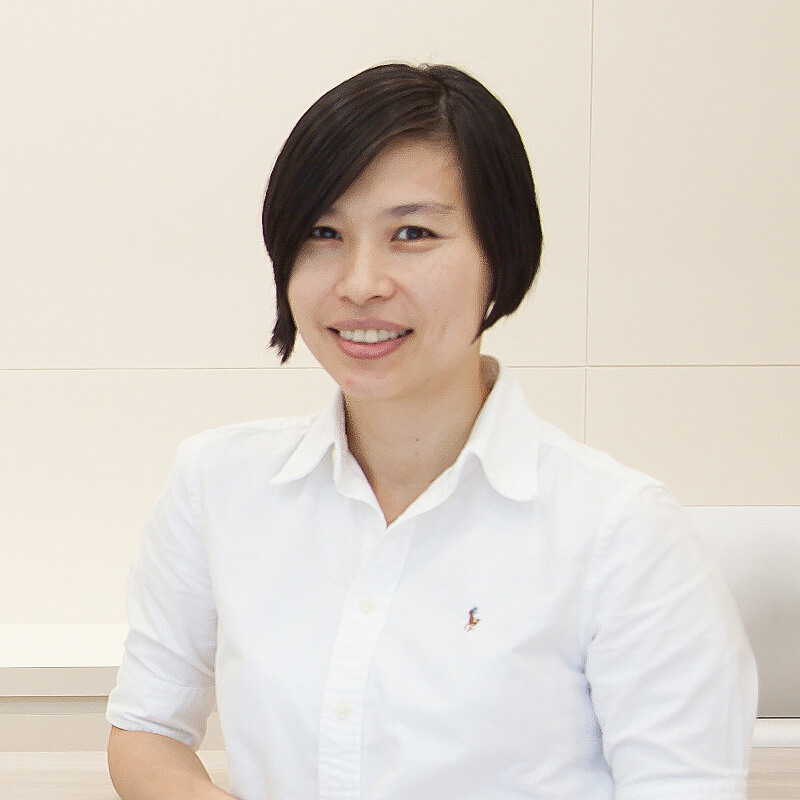 Dr. Loo Keng Shien
Dr Loo Keng Shien is a consultant aesthetic physician who loves to listen to patients' problems and find medical solutions to help in their skin and aesthetics journey. Dr Loo practises evidence-based medicine, and with her experience, she has listened to and helped numerous patients solve their skin problems or achieve their aesthetic expectations safely and effectively.
If you'd like to ask more about your skin condition or have a discussion with our doctors, call us at
+6011-22882299
,
Whatsapp
us, or
book an appointment with our doctors here
!
---