Ultherapy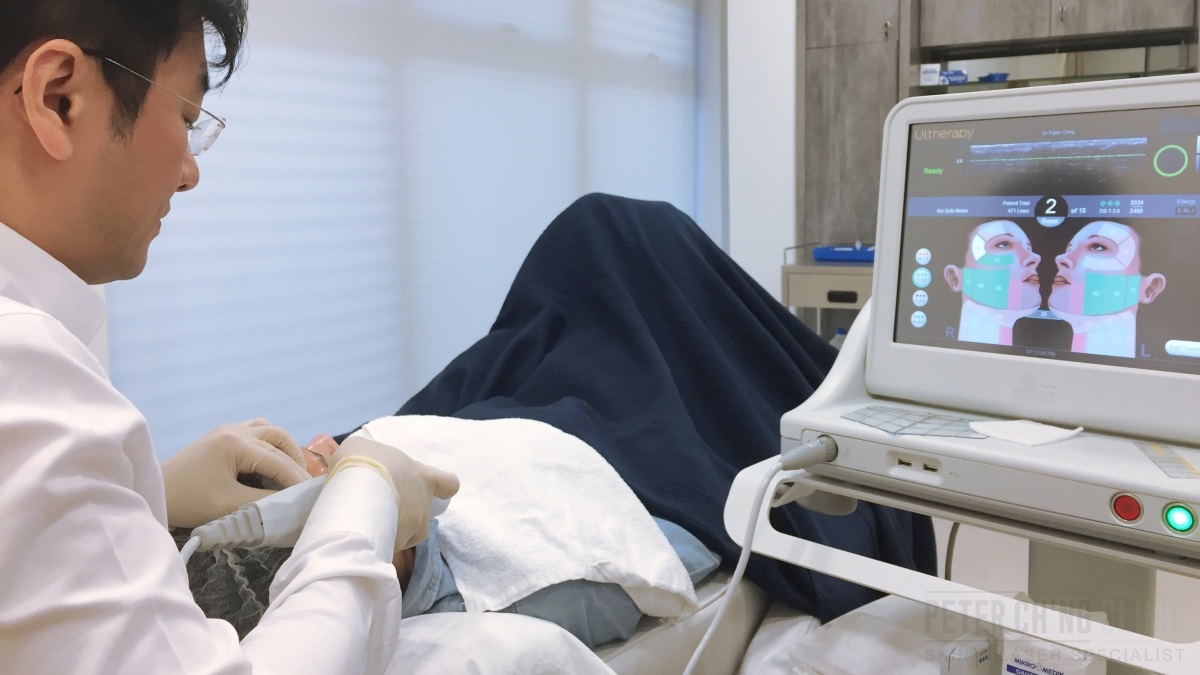 What is Ultherapy?
Since collagen is an important key in keeping our skin tight and youthful, treatments to stimulate collagen are also effective as anti-aging solutions.
These include HIFU (High Intensity Focused Ultrasound) treatments like Ultherapy, laser genesis treatments, and radiofrequency treatments. These treatments can stimulate collagen production from within our skin, and help in tightening the skin to get rid of sagging skin.
Ultherapy is a medical treatment that uses HIFU (High Intensity Focused Ultrasound)to detect areas where sagging skin is present and lift the skin to tighten it without any invasive surgery.
How we do Ultherapy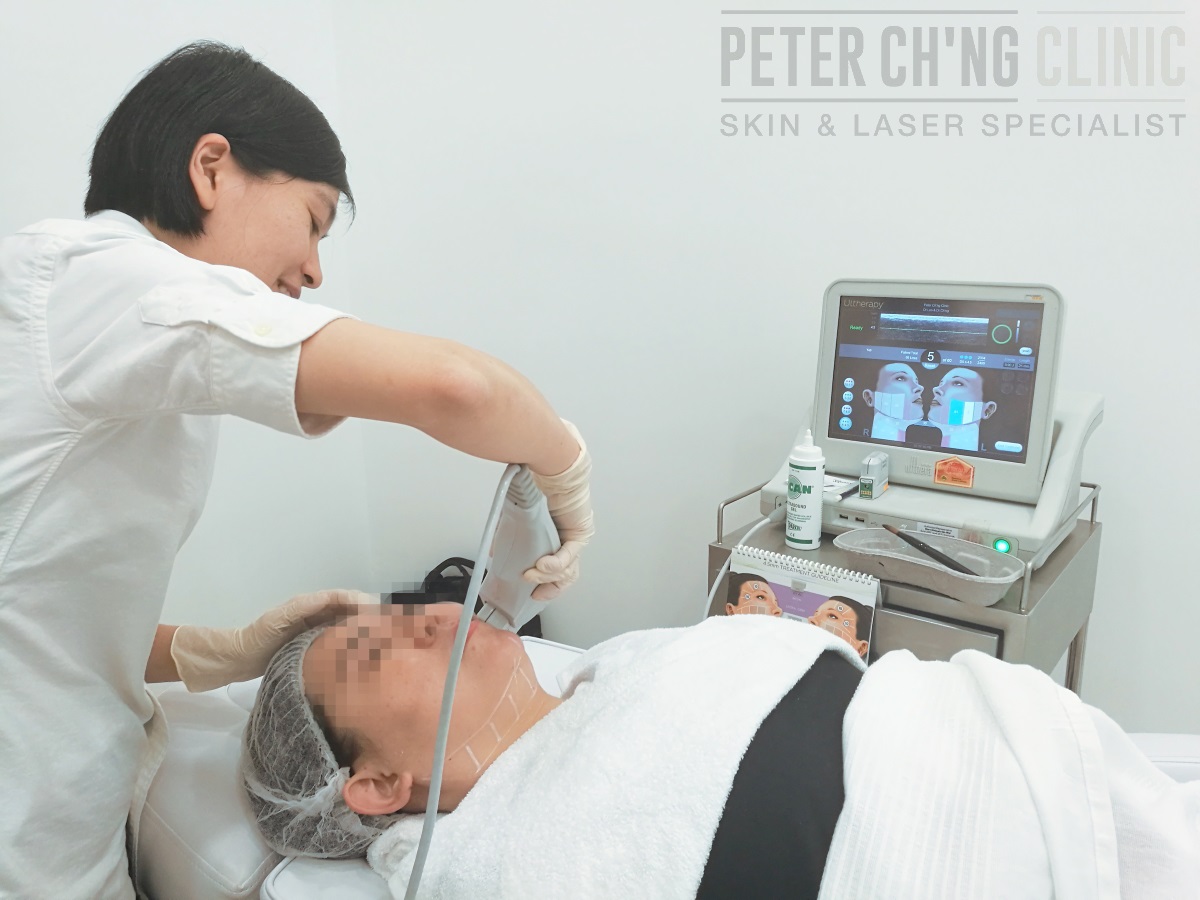 Ultherapy is FDA (Foods and Drugs Administration) approved and is one of the safest and most effective treatments to lift the skin on your face, neck, or under your chin without any surgery or downtime.
Using HIFU also means that this treatment allows the doctor to focus on the facial and skin area that requires the treatment so that the critical facial area with sagging skin can be tightened and lifted precisely.
Both Dr Peter and Dr Loo are experienced in conducting Ultherapy treatments, and they will thoroughly analyze your skin condition to target specific parts for the treatment to be carried out.
What to watch out for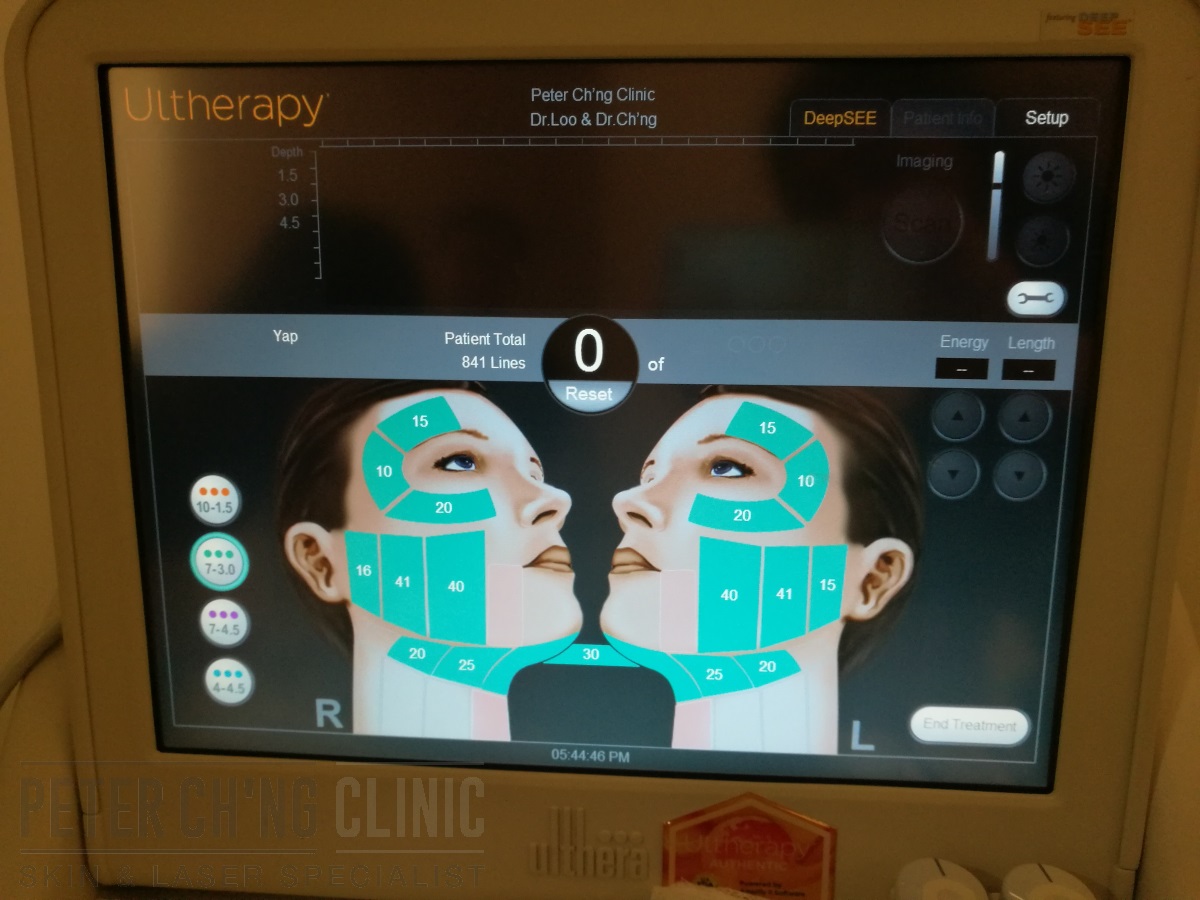 It is, however, important to note that Ulthera, the machine used for Ultherapy, is a highly sophisticated and unique machine, and should only be operated by certified doctors to avoid any treatment misconduct.
For example, when conducting an Ultherapy treatment, doctors must avoid areas where there are nerves and bones. Visualizing the level of the procedure is very important. If we hit the bone with the treatment, not only will it cause severe pain, but the light reflected off the bone may cause burns to other parts of the skin.
It also takes a very skilled and experienced specialist doctor to handle the procedure because the skin must be held firmly throughout the procedure. If the skin moves around, the procedure can cause skin erosion, creating lines along the skin.
Ultherapy is one of the safest and most effective treatments for sagging skin on the face, and you can get it at Peter Ch'ng Clinic with our new Ulthera machine, specially dedicated for this treatment.
To enquire more about Ultherapy, contact us or book an appointment here!
This treatment can treat the following conditions: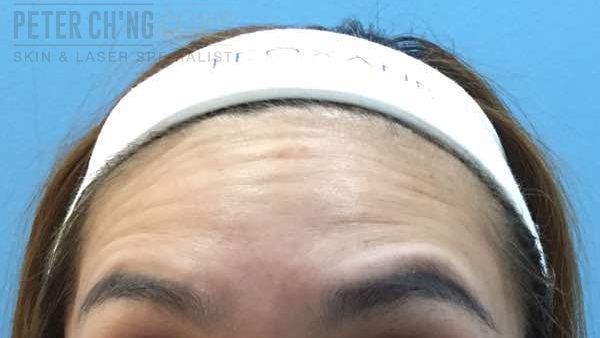 Wrinkles
Wrinkles are caused by the loss of moisture and the decreasing collagen production in our skin as we age. It is a natural aging sign but can be treated with the right treatments.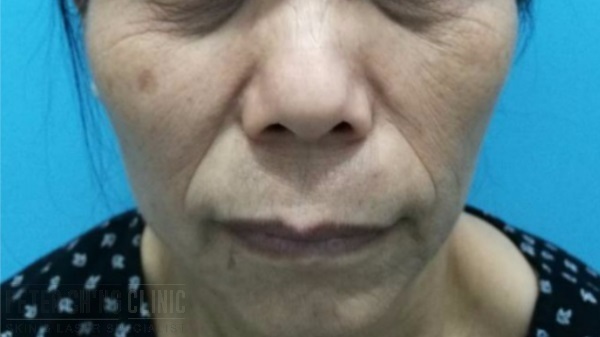 Sagging Skin (Face)
Sagging skin can be caused by genetics, skin damage from sunlight, lifestyle habits like smoking and alcohol consumption, and a lack of skin care. Of course, sagging skin can be treated with medical procedures and also anti-aging steps and efforts.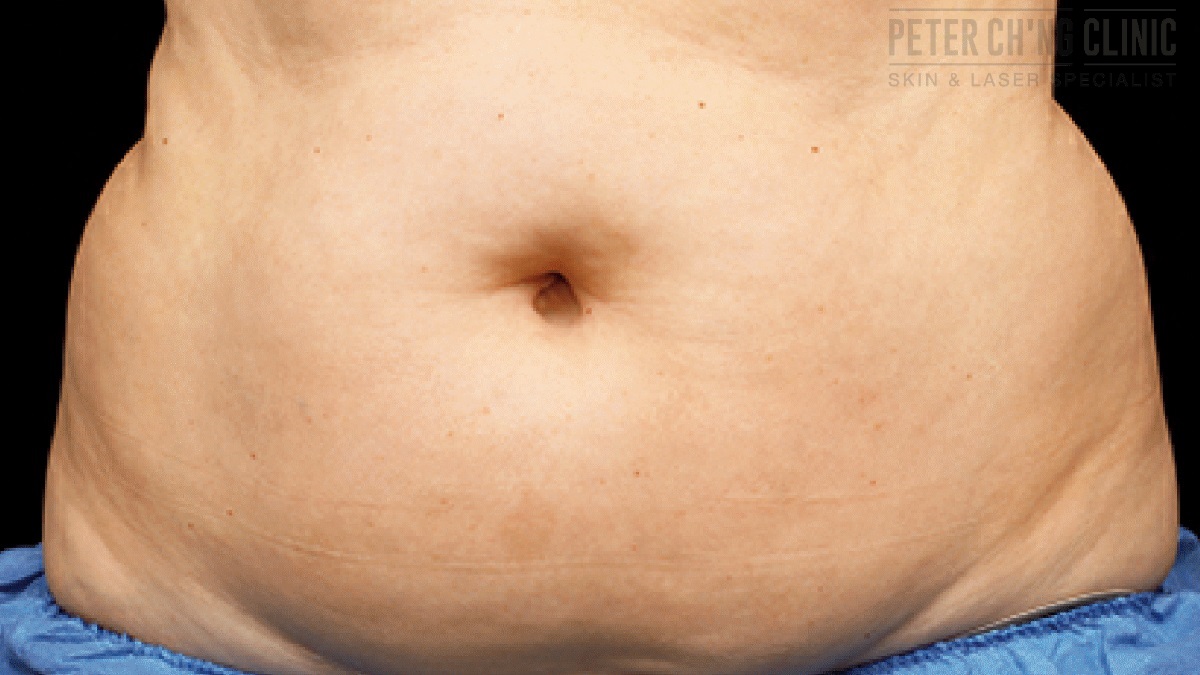 Sagging Skin (Body)
As we age, the collagen in our body is lost, causing loose skin on parts of our body. A sudden loss of weight within a short period of time can also lead to sagging skin on our arms, tummy, thighs, and buttocks. There are treatments available to help us get rid of sagging skin on our body. You can either opt for a skin tightening treatment, or a body contouring treatment.
Related treatments and services: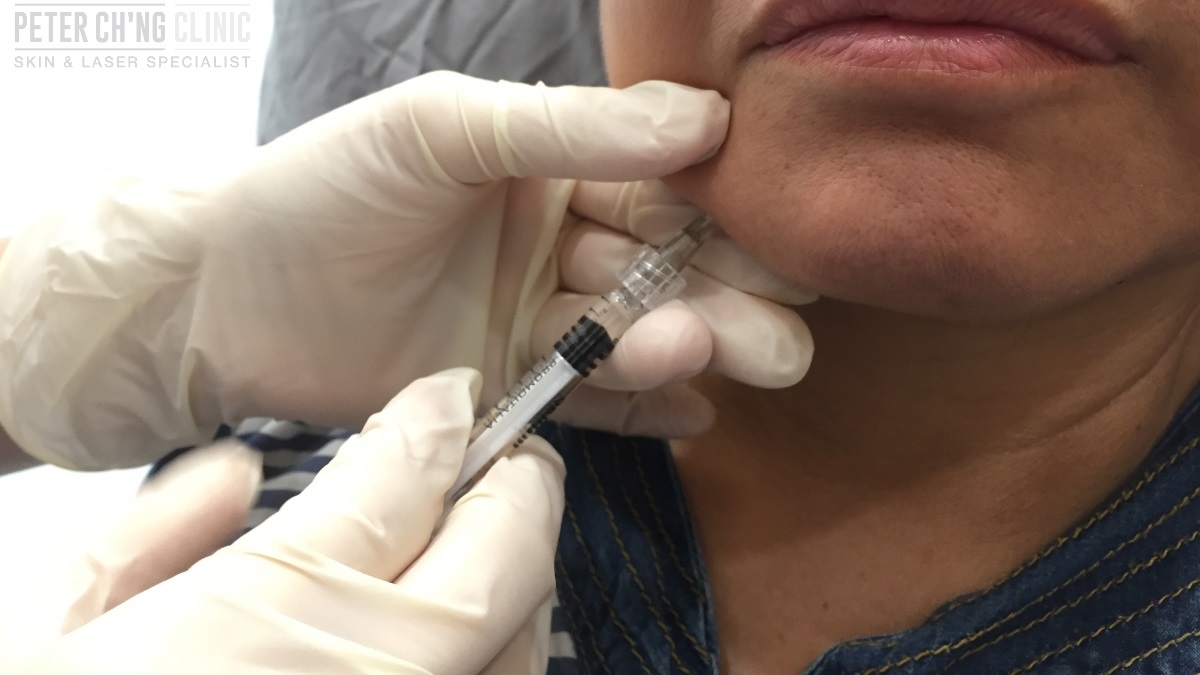 Filler / BOTOX Injection
Fillers like hyaluronic acid filler can be used to fill in the spaces in the skin where fat had been lost (the cause of the skin to sag) and volumize the skin to make it tight.