4 Steps to Prevent a Keloid Scar Formation
Do you have a keloid scar or are you prone to forming one?
Did you know that if your skin has the ability to form keloids, any scars that you have can potentially turn into a keloid scar?
Scars and keloids are caused by an overgrowth of tissues that usually develops during our skin healing process. They are usually red or purple in colour and have the appearance of a raised scar.
Keloids are actually caused naturally by your skin.
After the recovery of a wound on our skin, some of us get a normal scar, some of us get a hypertrophic scar (a raised scar), while some of us get keloid scars.
Keloid can appear at any part of our skin, but especially at skin areas where there's tension and movement. Some of these areas are the skin over the joints where there is constant movement, and our chest wall that constantly moves as we breathe.
But how do we prevent keloid scars before they are formed?
Here are 4 steps for you to do so!
1. Know your skin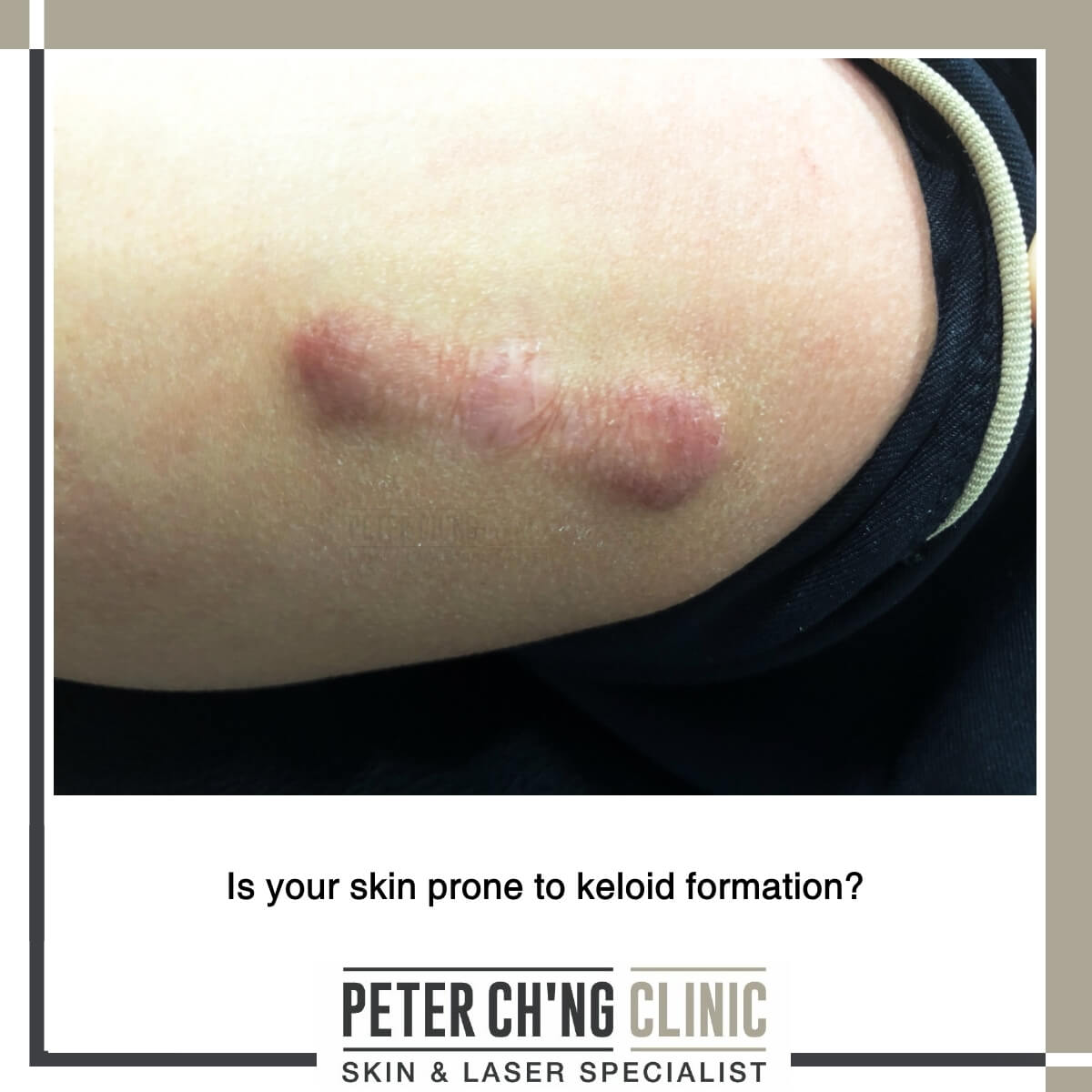 Is your skin prone to forming a keloid scar?
You can try to pay close attention to your skin whenever a scar is formed. As your wound heals, take a look to see how your skin heals. If the skin in the area starts to thicken, this means that there is a chance that a keloid scar will form.
What to do when this happens?
One way is to wear a pressure garment given by a dermatologist. Wearing this as soon as you notice the thickening skin can prevent it from thickening further and forming a keloid.
And if you have acne problems, do make sure you control your acne very well, because acne can cause keloid scars, too.
2. Wear a pressure ring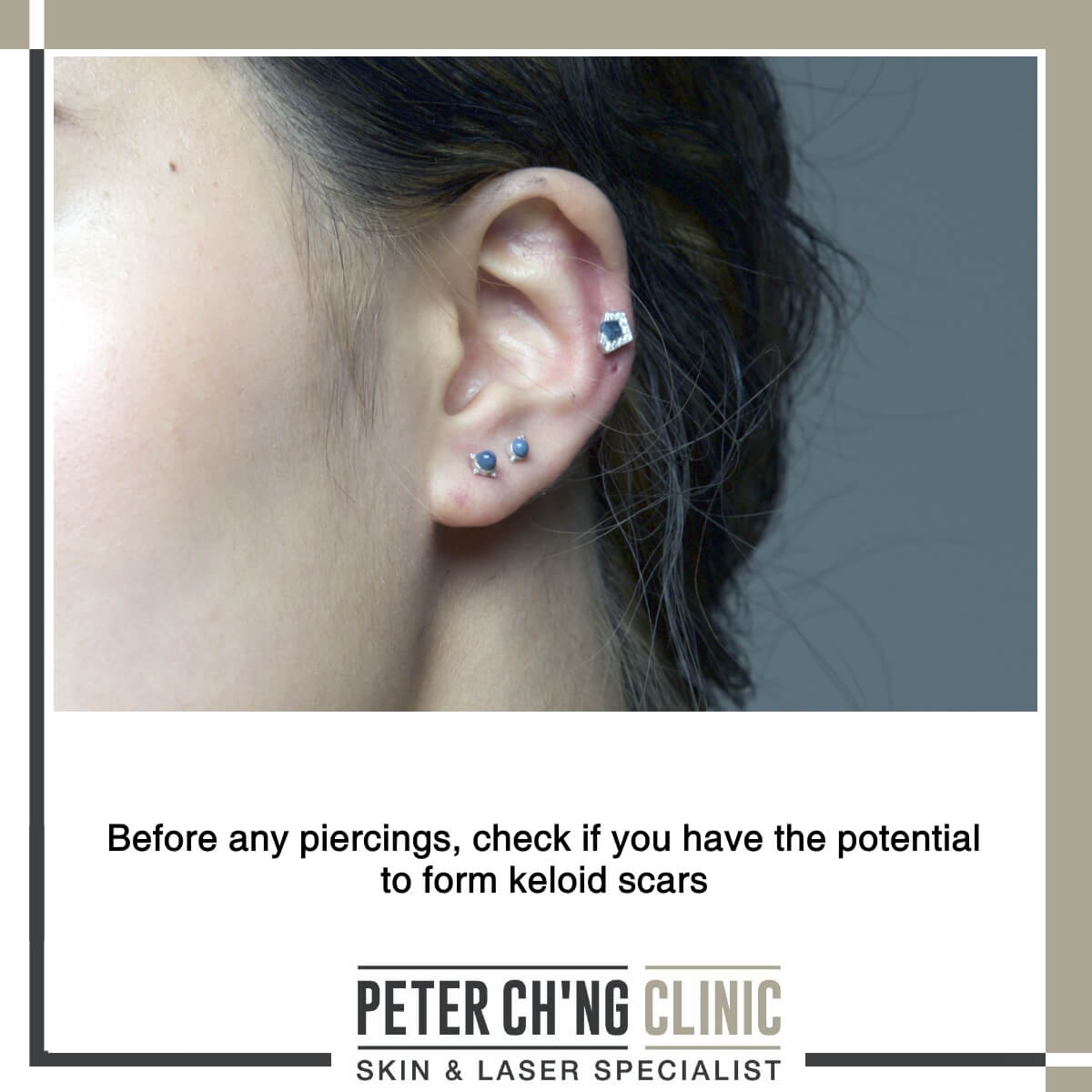 This is particularly for ear piercing, or any other piercing on your body. After you get a new piercing, pay close attention to your ears and the skin around it - is it thickening?
If you notice the thickening of the skin on the earlobe or any part of the skin where the piercing is, you may be able to prevent the formation of a keloid scar if you take countermeasures quickly.
As soon as you notice the first sign of your skin thickening, immediately remove the earring and start wearing a pressure ring that you can get from a dermatologist. This will help to control the skin thickening and stop the formation of keloid scar.
To be safe, you need to wear the pressure ring for at least 12 to 20 hours a day for 4 to 6 months to make sure your skin doesn't form a keloid scar.
After this period of time, your pierced hole should likely close and heal without the formation of a keloid scar. However, it is advised that you don't get your skin pierced again, because it is highly likely that you develop another keloid.
3. Tell your surgeon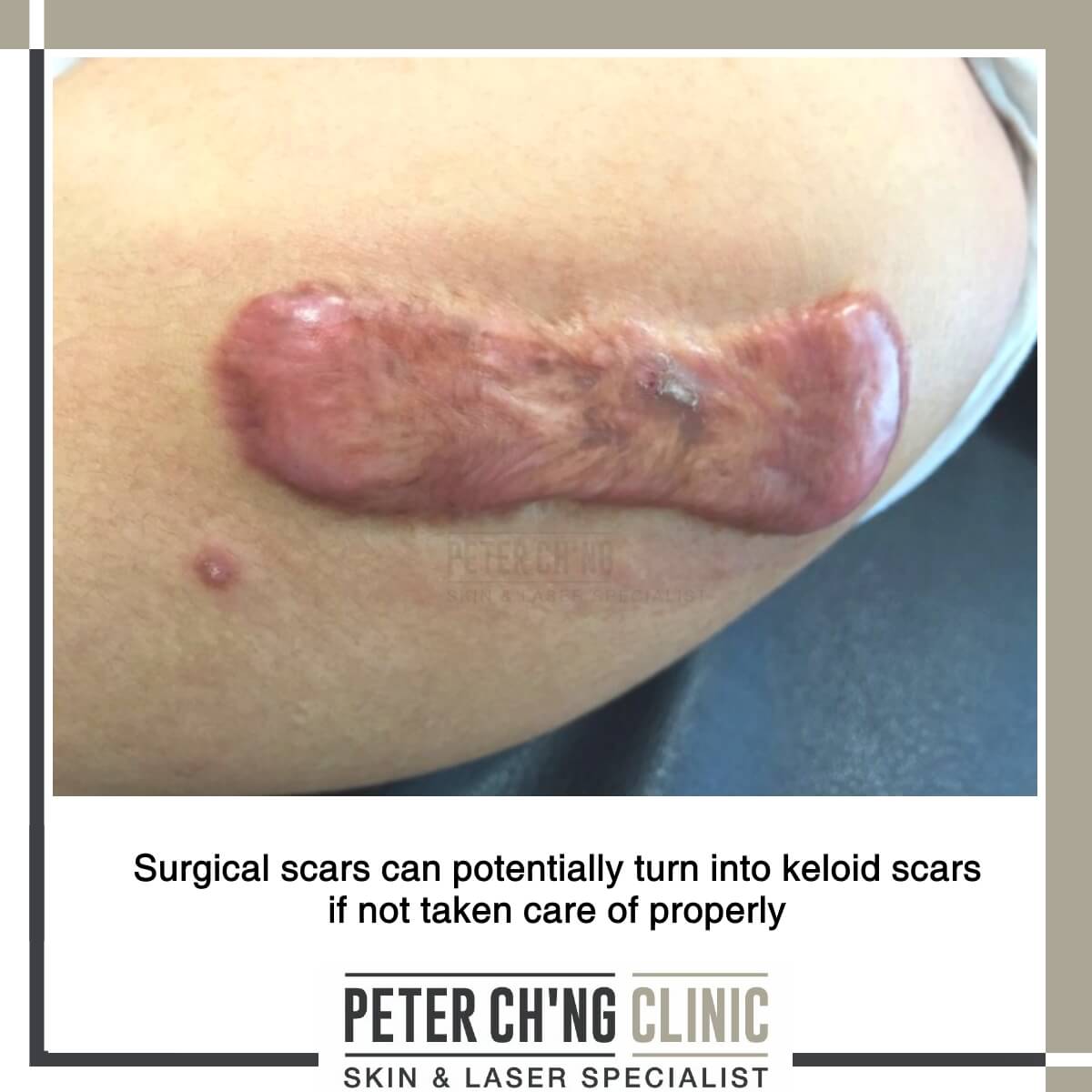 If you have, or had, or know that you have any potential of developing a keloid scar, you must tell your surgeon about it before undergoing any surgery.
This is because any surgery will develop a wound, which would then turn into a scar, and that means a potential keloid!
But if you tell your surgeon beforehand, your surgeon may be able to apply a technique or two during the surgery to reduce the likelihood of the keloid formation after the surgery.
Your surgeon can also reduce the chances of keloid formation by injecting the medication immediately after the surgery.
Alternatively, you can also consult a dermatologist to create a keloid treatment plan for you as you undergo your surgery.
4. Take care of your wound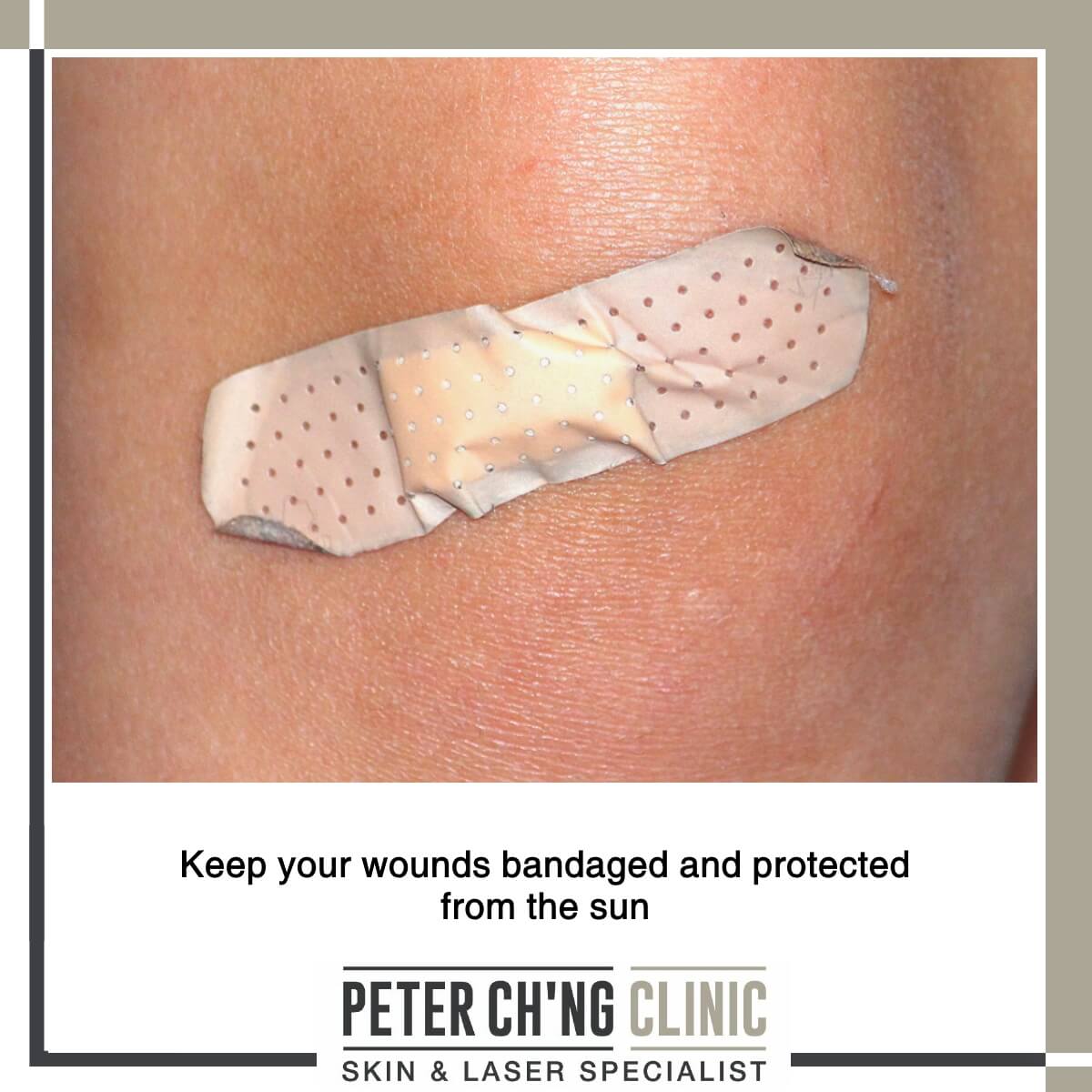 Whenever you have an injury on your skin or if you have undergone any treatments that required the cutting of your skin, it is important that you take the right care of your wound to reduce the risk of it developing into a keloid.
Keep the wound clean
Keeping your wound clean can help reduce scarring. However, make sure you don't dry up your wound too much with alcohol or iodine solutions. Soap, tap water, or saline solution is enough to keep your wound clean without drying it out.
Treat your wound gently
Rough treatment like scrubbing can cause a scar
Keep your wound away from the sun
UV (Ultraviolet) rays from the sun can increase scarring and darken the scar. Cover your wound with a bandage or keep it under your clothing so that you don't expose it to sunlight excessively.
Keep your wound safe
Be careful not to cause any further injury to the site of the scar to prevent any reformation of the keloid.
But what if a keloid scar has already been formed? Is it too late to do anything now?
It is always possible to get rid of a keloid scar via skin treatments done by verified dermatologists and aesthetic doctors.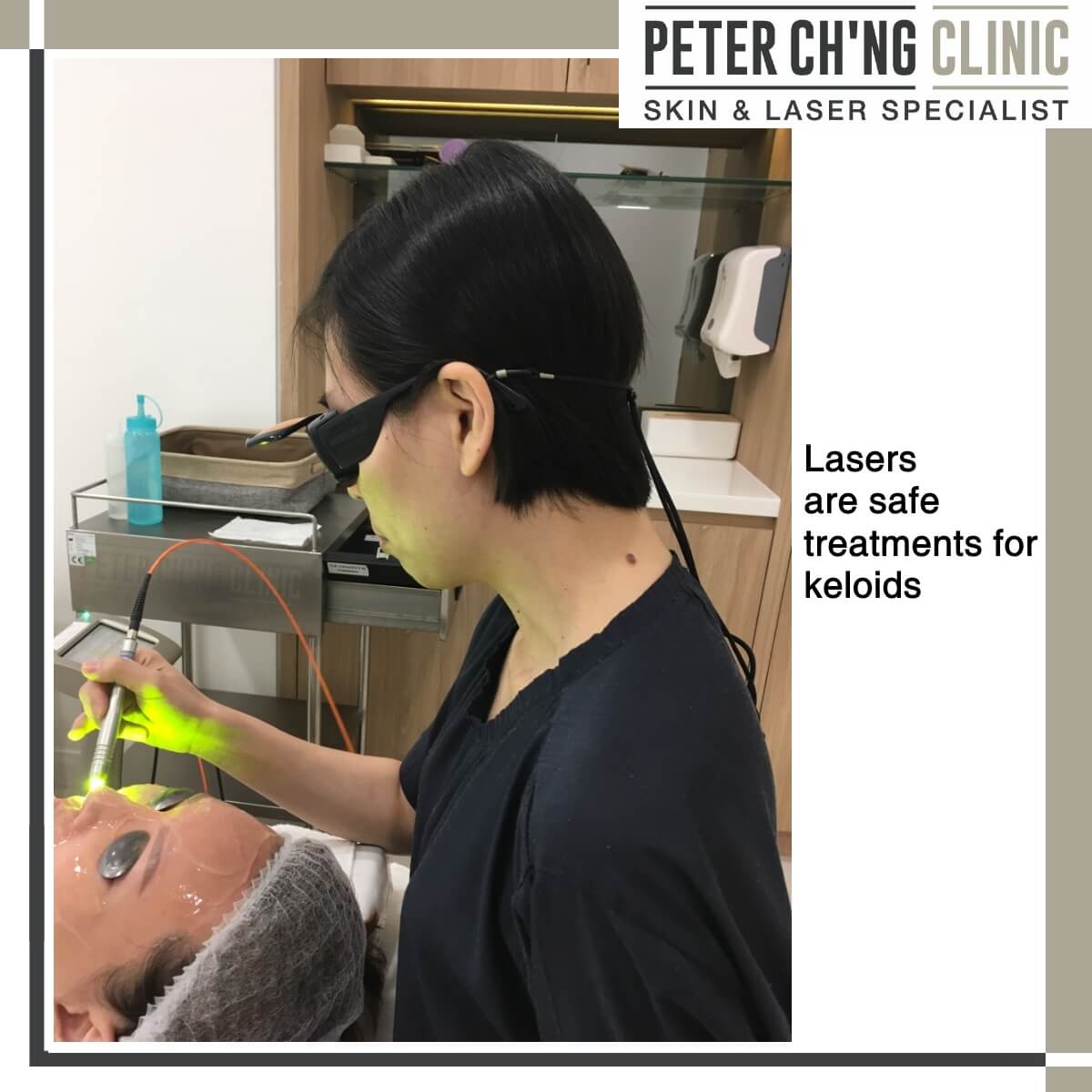 Just last week, Dr Loo shared extensively about how we can safely remove keloid scars, too - do check it out! Patient Mailbox: I Wish to Remove My BCG Keloid Scar on My Arm
We'll be back with the Patient Mailbox series next week with Dr Peter Ch'ng, so stay tuned!
---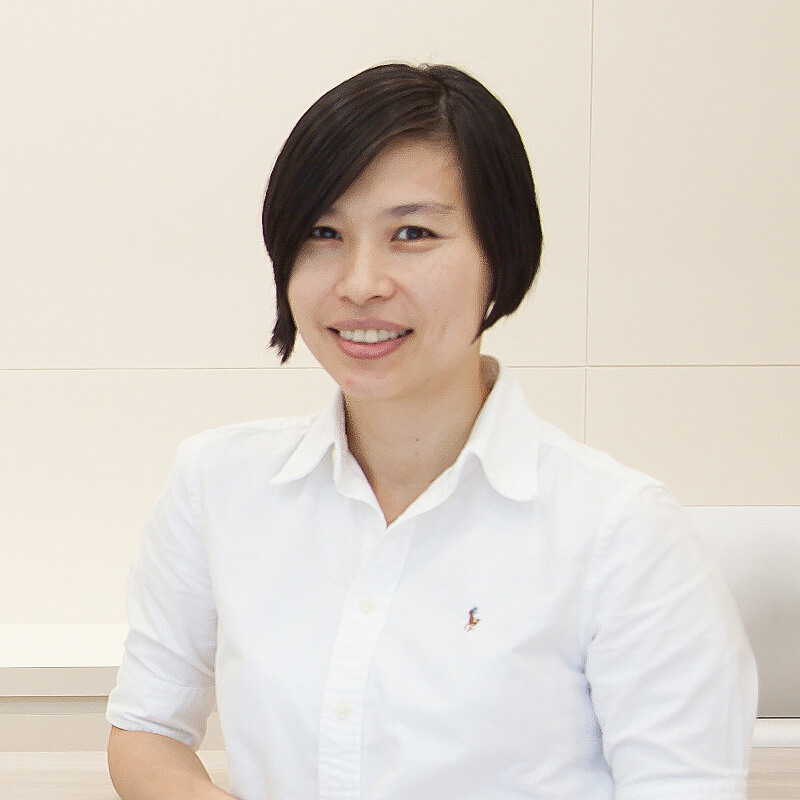 Dr. Loo Keng Shien
Dr Loo Keng Shien is a consultant aesthetic physician who loves to listen to patients' problems and find medical solutions to help in their skin and aesthetics journey. Dr Loo practises evidence-based medicine, and with her experience, she has listened to and helped numerous patients solve their skin problems or achieve their aesthetic expectations safely and effectively.
If you'd like to ask more about your skin condition or have a discussion with Dr Loo, call us at
+6011-22882299
,
Whatsapp
us, or
book an appointment with Dr Loo here
!
---
Treatments mentioned in this article :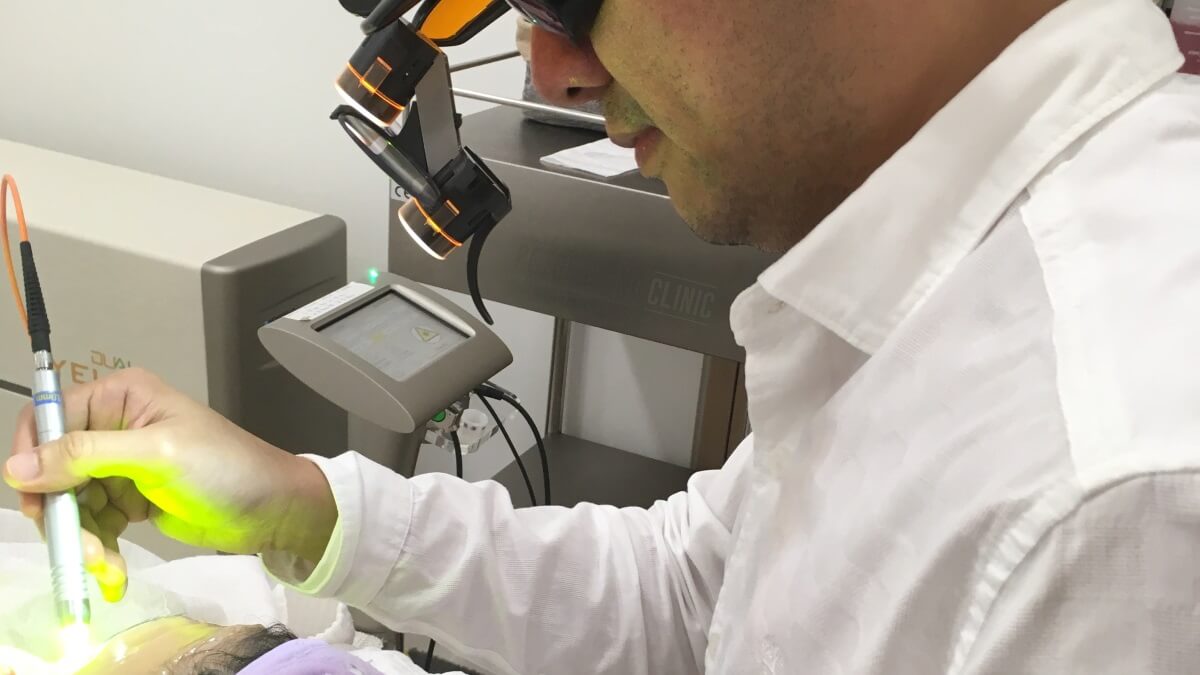 Laser Treatment for Scars and Keloids
Scars and keloids are caused by an overgrowth of tissues that usually develops during our skin healing process. They are most effectively treated with lasers.