5 Ways to Prevent Wrinkles Before They Are Formed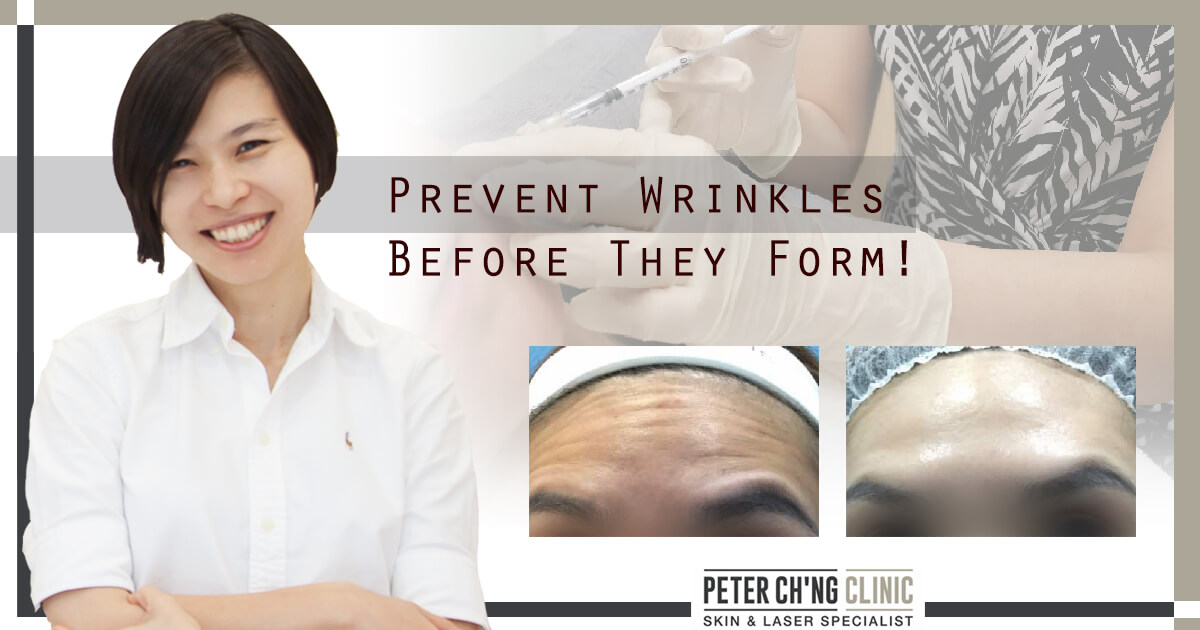 As we age, even in our early adult years, we live with a small worry every day, "when will my wrinkles start to appear?"
When we think of wrinkles, we think of old age and aging skin. But the main cause of wrinkles is actually dry skin. As we age, our skin slowly loses the ability moisturise itself, so we have a higher tendency to have dry skin, which leads to the formation of wrinkles.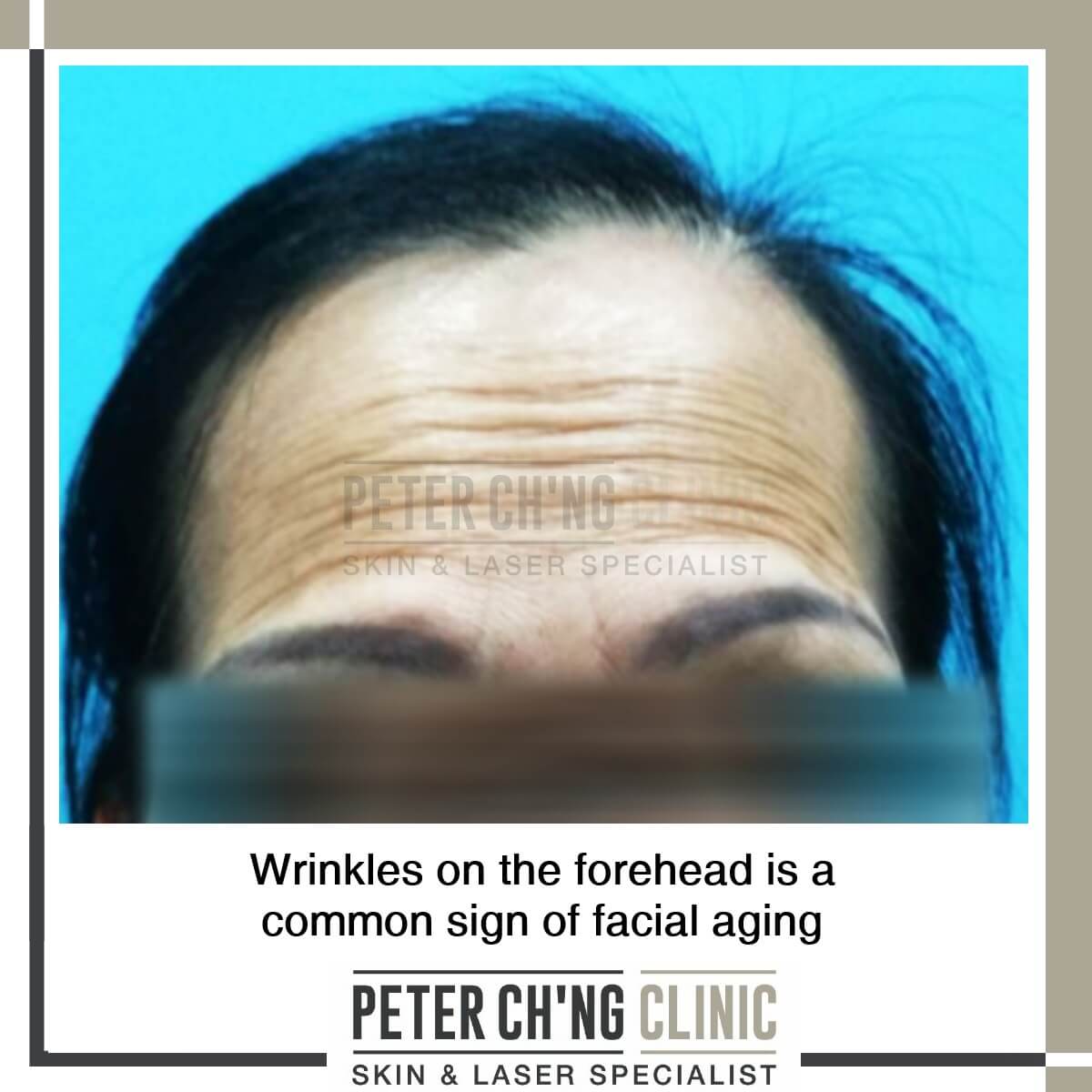 Sometimes, we can also develop wrinkles on our face at a younger age compared to others due to genetics.
Another cause of wrinkles is the regular harsh facial expressions or facial movements. This includes frowning (prone to wrinkles around the brows and forehead) or squinting (prone to wrinkles around the eyes), so keep your angry faces minimal!
Last week, Dr Loo spent some time in explaining about how we can treat the wrinkles on our face once we have them via safe and effective medical treatments, check it out here: Patient Mailbox: The More I Makeup, The More Wrinkles I Have
However, before it all starts, how can we actually prevent the formation of wrinkles? Here are 5 ways.
1. Keep your skin hydrated at all times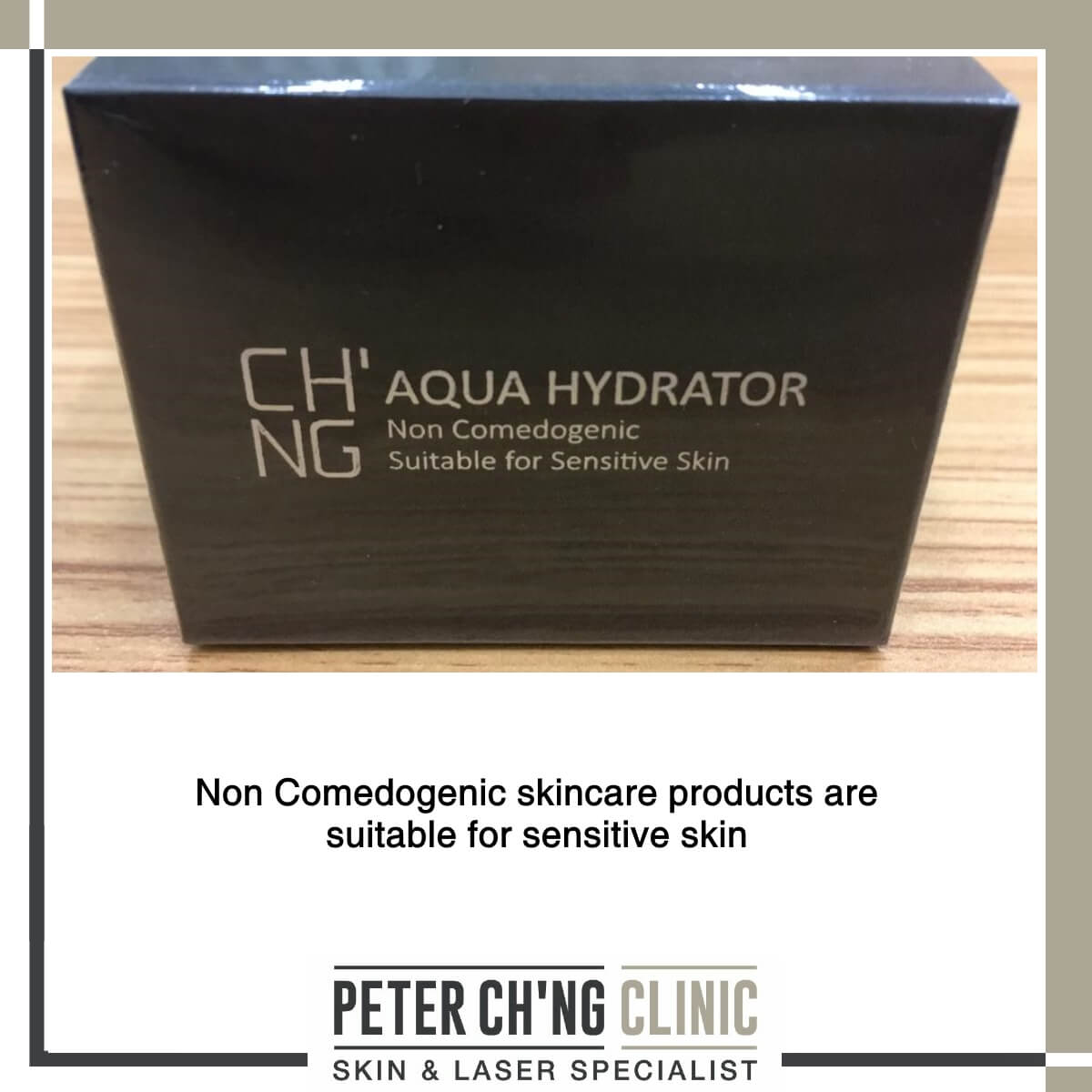 Dry skin is the main culprit of wrinkle formation, so moisturising our skin is the most important step towards preventing the appearance of wrinkles. After cleansing your face, apply moisturiser on your skin to keep it hydrated and prevent it from becoming dry.
Reminder!
Choose moisturisers which are non-comedogenic. Non-comedogenic means that these moisturisers do not cause comedones (blackheads and whiteheads) on our skin. Normally, the product itself will be labelled as non-comedogenic if they are.
If you regularly suffer from dry skin, there are also treatments and therapies to help rehydrate your skin with Hyaluronic acid using medical grade machines operated by specialist doctors. However, do make sure that you only get these treatments done by verified dermatologists or aesthetic physicians to ensure the safety of your skin throughout the treatment process!
2. Protect your skin from the sun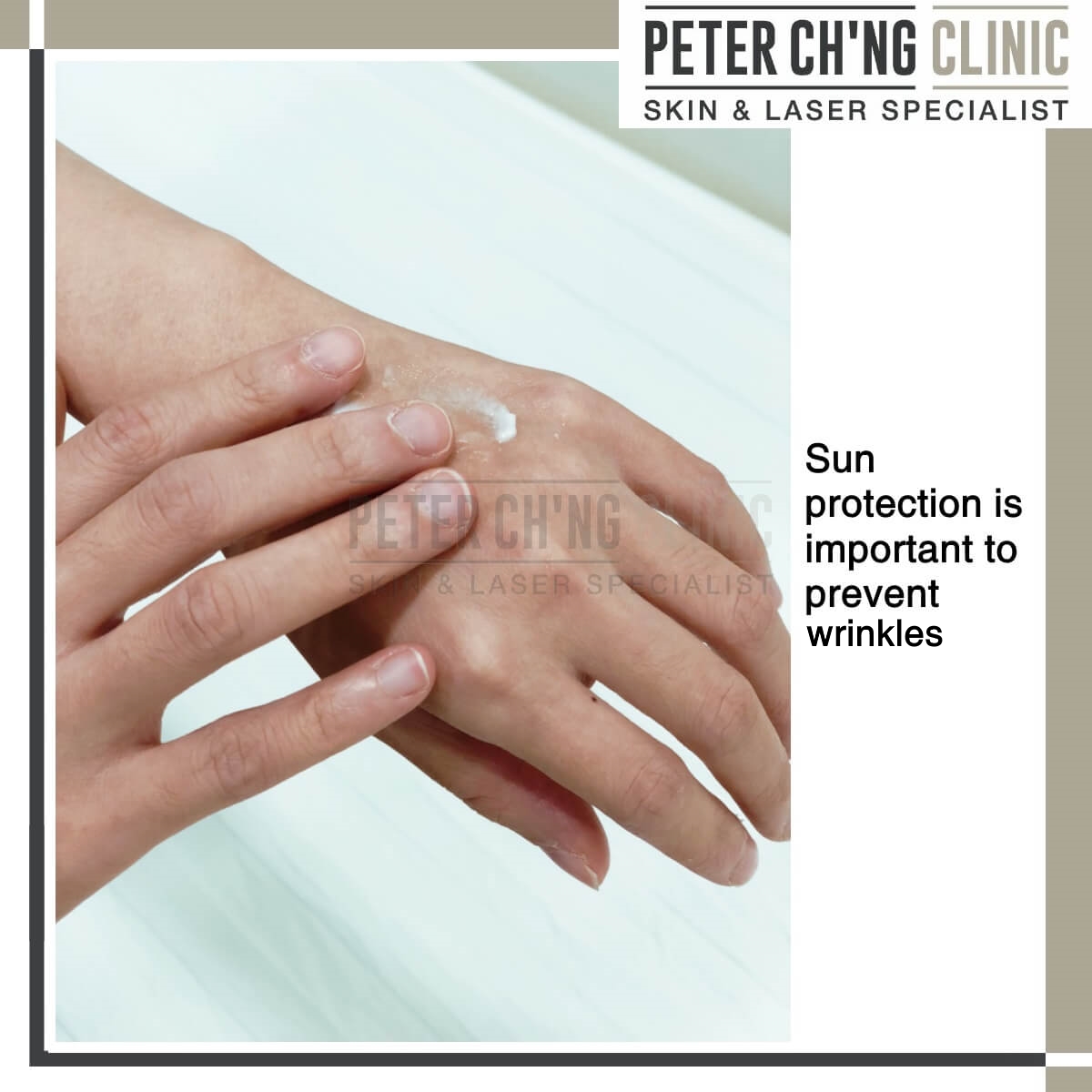 Sun protection can also help in preventing wrinkle formation, especially if we start from a young age.
UV (Ultraviolet) rays from the sun can cause rapid aging of our skin as well as skin damage.
So start practising proper sun protection!
Apply sunblock whenever you're going outdoors
Wear long clothings and carry and umbrella or wear a cap when outdoors under the sun
Avoid going outdoors during the peak sunlight hours of 11am - 4pm
Reapply sunblock if you sweat or happen to wipe off the sunblock from your skin
3. Get enough sleep and rest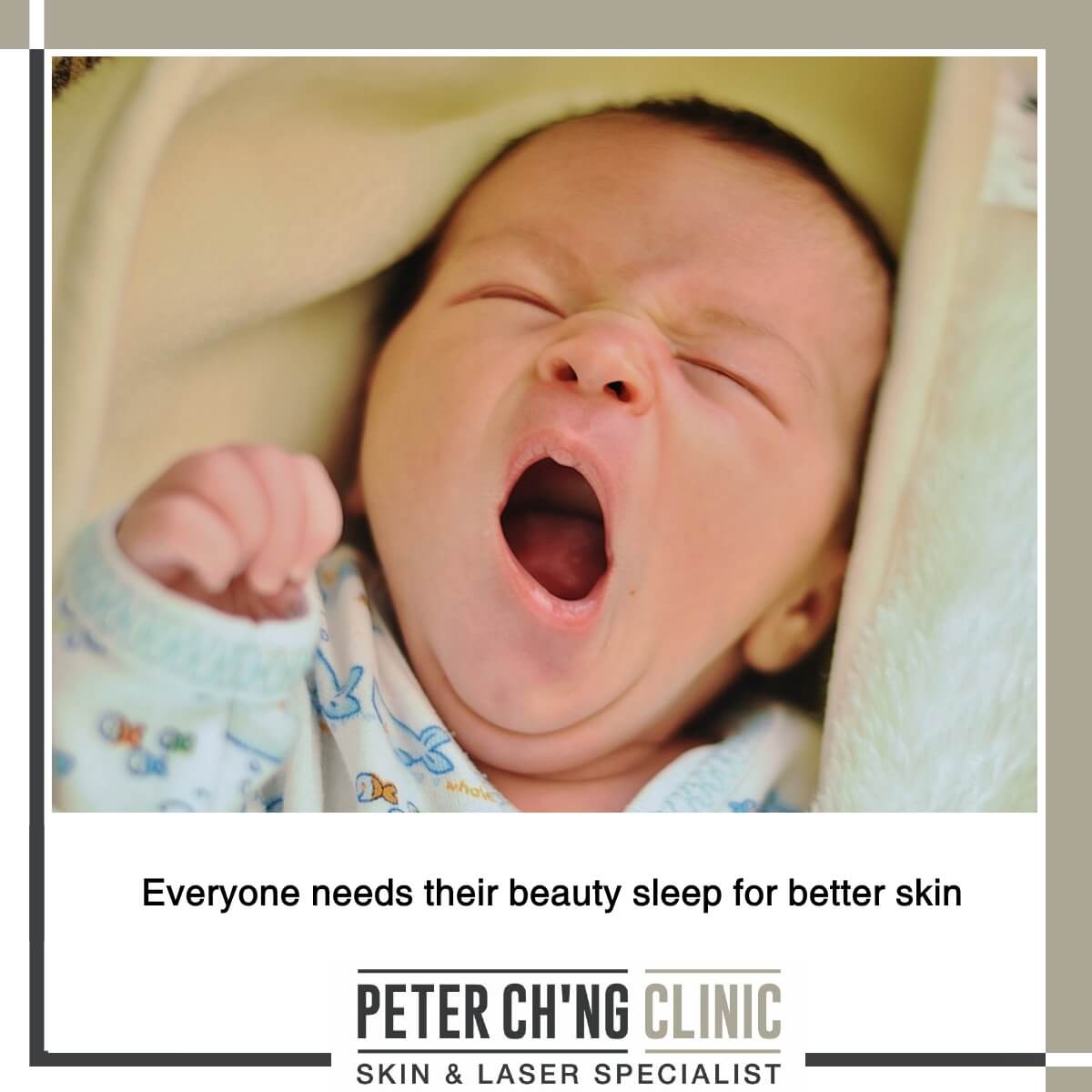 What has sleep got to do with wrinkles? Common known facts about lack of sleep are the formation of dark circles around our eyes and occasional acne outbreaks.
However, did you know that a lack of sleep or rest actually affects our skin in more ways than that?
Having not enough sleep or rest slows down any wound healing on our skin, affects collagen growth (the essential building blocks of youthful skin!), dries up our skin (dry skin = wrinkles!), and leaves you more prone to skin inflammation effects like acne, eczema, psoriasis and allergies.
So it's no myth - getting your beauty sleep is important for healthy skin!
4. Stop smoking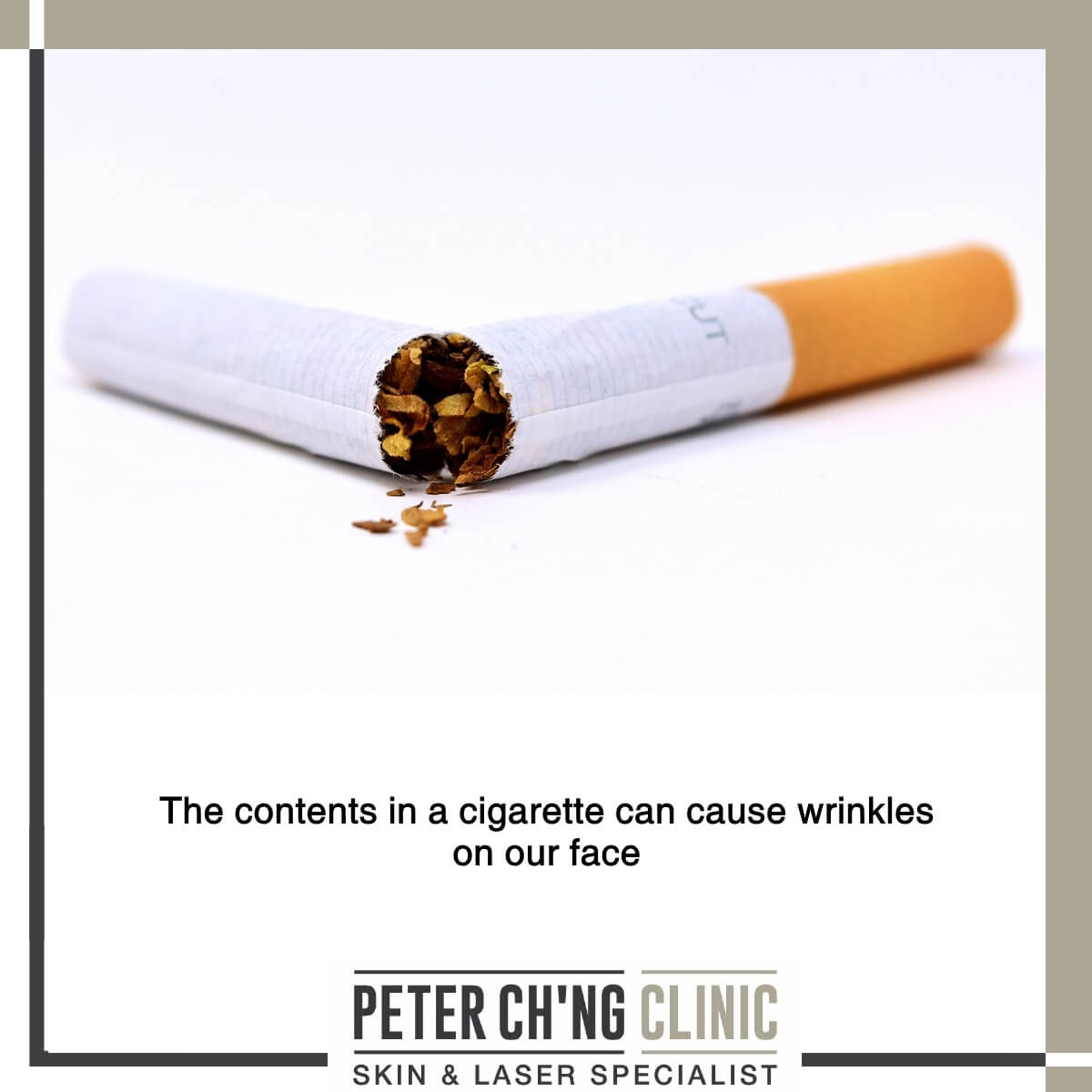 To add to the list of bad health effects from smoking, this unhealthy habit can also lead to more wrinkles on your skin!
First of all, smoking speeds up our skin aging process. So even though you're still in your youthful age, being a smoker may mean that your skin age may already be a few years in advanced.
Next, nicotine in cigarettes can affect the blood flow in our vessels, especially that in the outermost layer of our skin. With reduced blood flow and reduced oxygen supply for our skin, skin aging fastens and wrinkle formation hastens.
Lastly, the huge amount of chemicals in tobacco also damage the collagen and elastin in our skin. These are the essential building blocks of keeping our skin young and firm. So affecting this would cause skin sagging and formation of wrinkles.
So, stop smoking!
5. Avoid creating lines and creases on your skin with your facial movements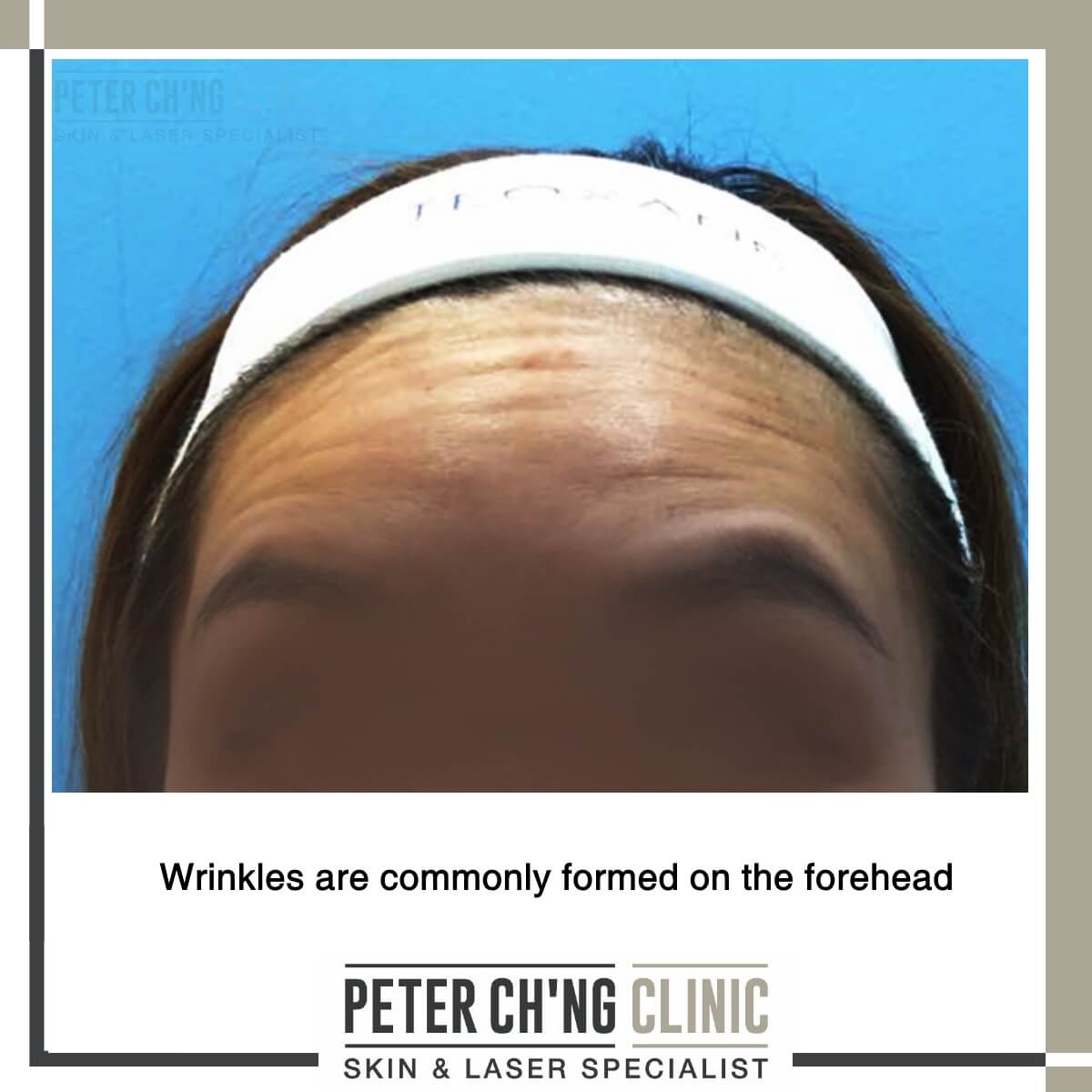 It may sound odd, but did you know that frequent facial movements, especially repeated ones that create a line on your facial skin, can actually turn permanent?
If we frown often, we are prone to developing wrinkles around our eyebrows and on our forehead. If we squint, we actually overwork our facial muscles and form lines beneath the skin surface that eventually turn into wrinkles.
Do you often squint when out in the sun? Wear sunglasses to not only protect the thin skin around your eyes, but also to reduce squinting under the bright sun!
Even though permanent wrinkles may be inevitable further down the road as we age, we can definitely take steps to take good care of our skin and avoid premature wrinkles.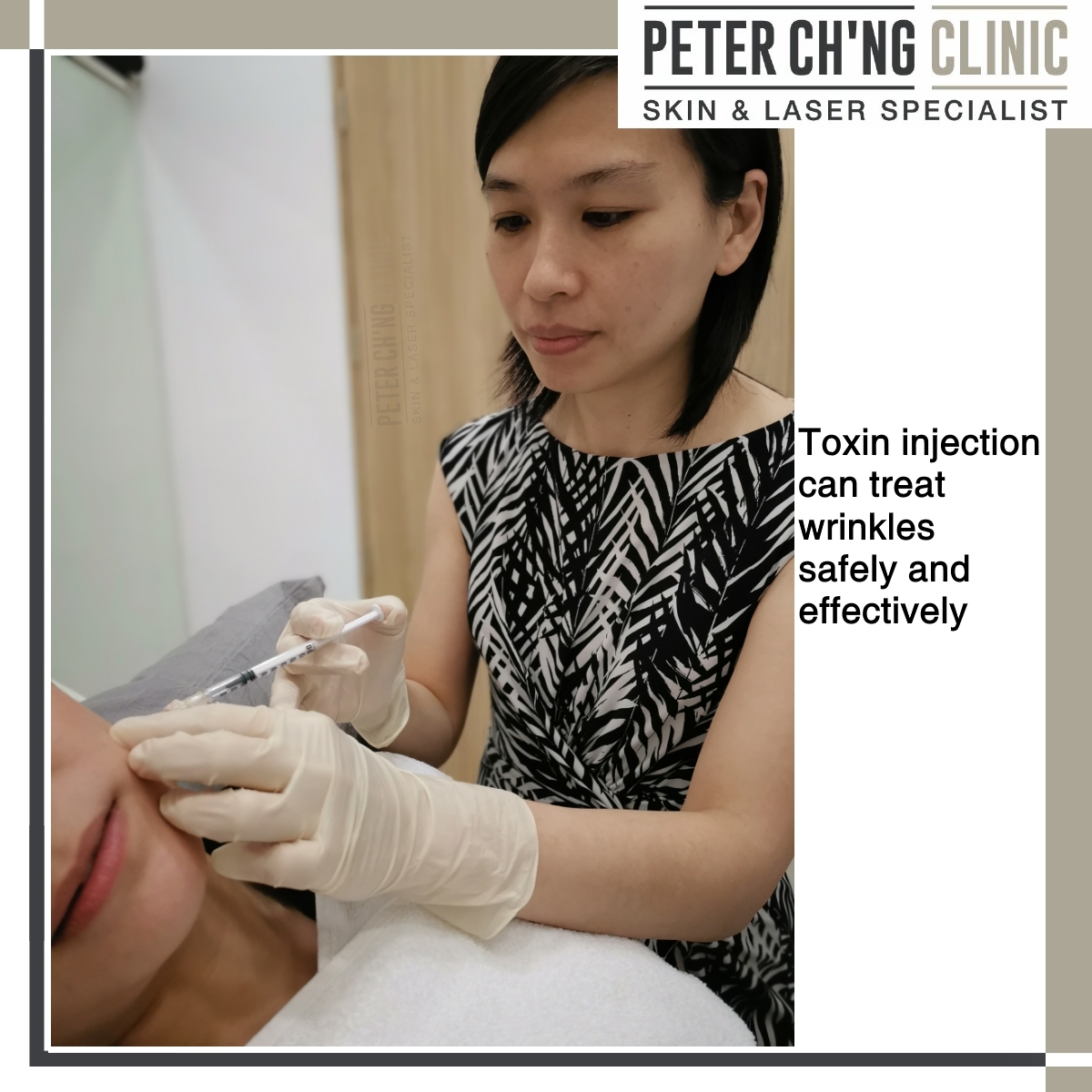 And even if you have wrinkles formed on your skin, don't forget - there are always safe and effective medical treatments to get rid of them, read more about it with Dr Loo here!
We'll be back with the Patient Mailbox Series with Dr Peter Ch'ng next week, so stay tuned!
---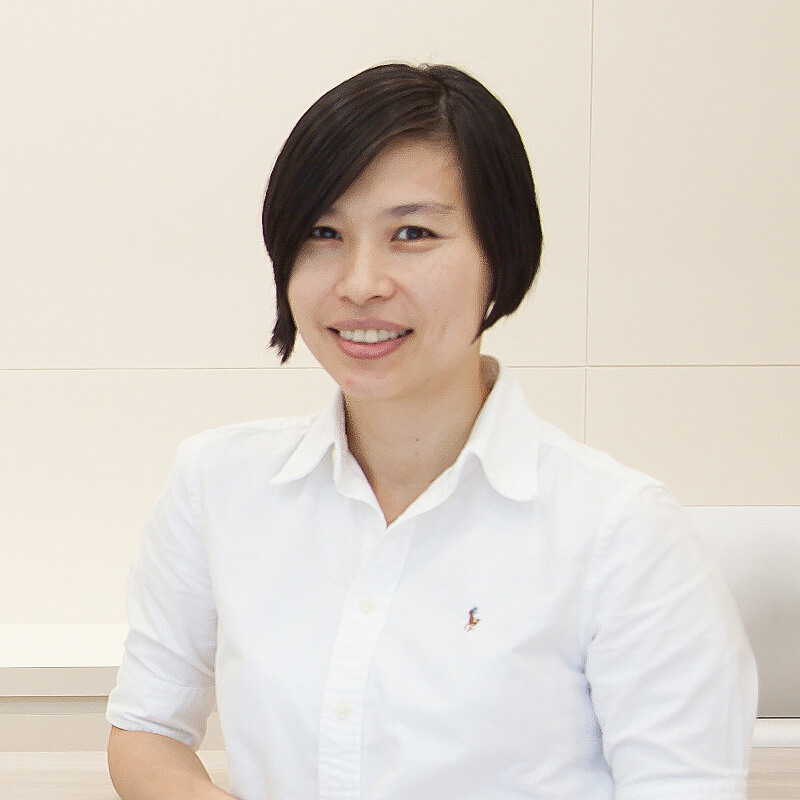 Dr. Loo Keng Shien
Dr Loo Keng Shien is a consultant aesthetic physician who loves to listen to patients' problems and find medical solutions to help in their skin and aesthetics journey. Dr Loo practises evidence-based medicine, and with her experience, she has listened to and helped numerous patients solve their skin problems or achieve their aesthetic expectations safely and effectively.
If you'd like to ask more about your skin condition or have a discussion with Dr Loo, call us at
+6011-22882299
,
Whatsapp
us, or
book an appointment with Dr Loo here
!
---
READ MORE ARTICLES
Treatments mentioned in this article :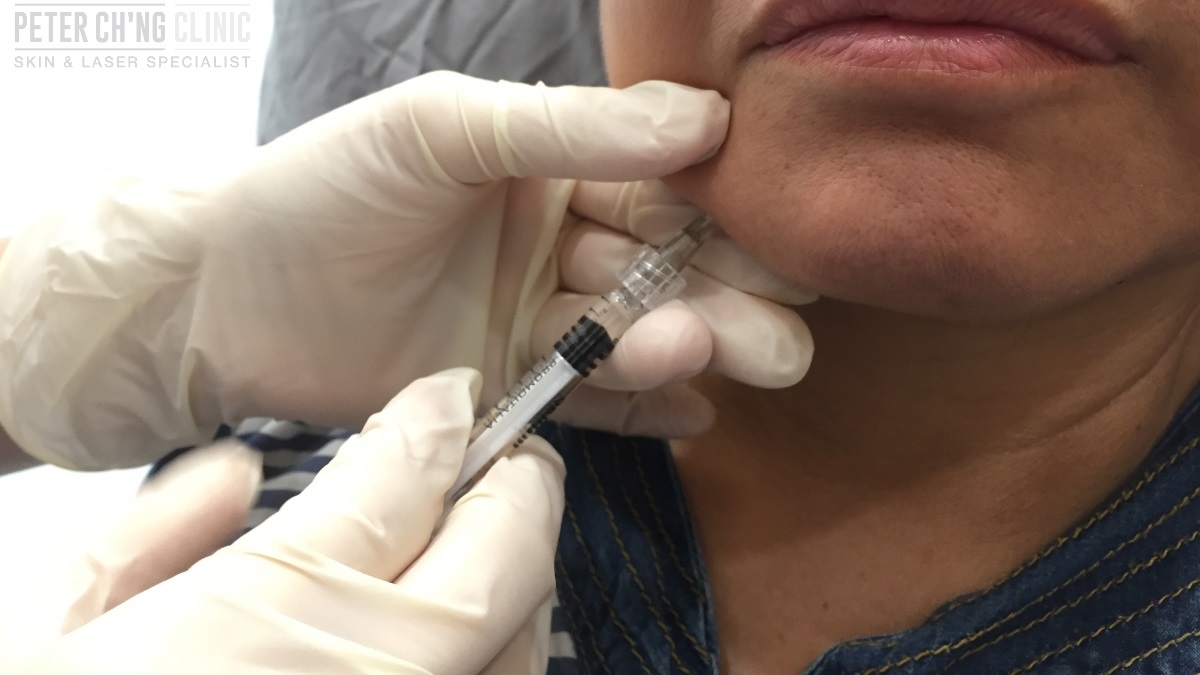 Filler / BOTOX Injection
Fillers like hyaluronic acid filler can be used to fill in the spaces in the skin where fat had been lost (the cause of the skin to sag) and volumize the skin to make it tight.