Patient Mailbox: The More I Makeup, The More Wrinkles I Have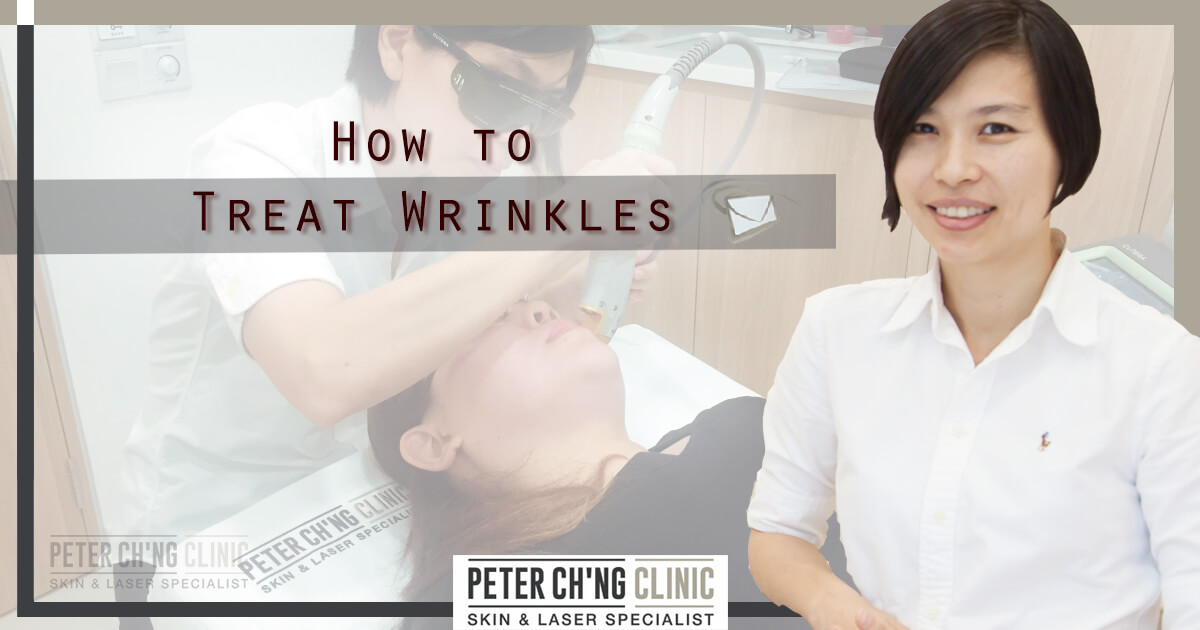 Hi! I'm Dr Loo Keng Shien.
Here's Episode 19 of the Patient Mailbox series, where we collect handpicked questions submitted by patients suffering from various skin diseases and condition, and personally answer them with our best efforts. I hope to help any one of you who face challenges from similar situations.
Editor's Note: Dr Loo Keng Shien is a Consultant Aesthetic Physician with a special interest in Dermatology and Aesthetic Medicine. She has highly certified qualifications from the American Academy of Aesthetic Medicine, American Academy of Anti-aging Medicine, and in Practical Dermatology from Cardiff University. She currently practices at Peter Ch'ng Clinic Skin & Laser Specialist in Desa Park City.
Question:
I'm Phoebe, an outgoing salesperson. I'm outdoors very often, but I practise sun protection very diligently with sunblocks, makeups with sunscreen protection, and I use umbrellas very often too.
However, I have noticed that my skin has started to become dry ever since I have makeup on everyday, and this has caused wrinkles forming over my forehead and lines over my face.
The natural thing to do would be to apply makeup to cover them up, but I believe my makeup actually makes my skin even drier and more wrinkles are formed!
What actually causes these wrinkle formation? Is it really my makeup or are there any other causes?
I'm 26 this year, so I don't consider myself to be at the stage to experience skin aging just yet, how can I effectively get rid of these wrinkles?
Answer:
Wrinkles are often associated with old age or aging skin, and it's not without reason too. The main cause of wrinkles are dry skin. And as we age, our skin slowly loses the ability moisturise itself adequately, causing dry skin and thus leading to wrinkle formation.
Sometimes, young people can also develop more wrinkles earlier than others due to genetics. In this case, it really is unavoidable.
Besides, regular harsh facial expressions or facial movements like frowning (prone to wrinkles around the brows and forehead) or squinting (prone to wrinkles around the eyes) can also cause wrinkles on our face.
How to prevent these wrinkle formation?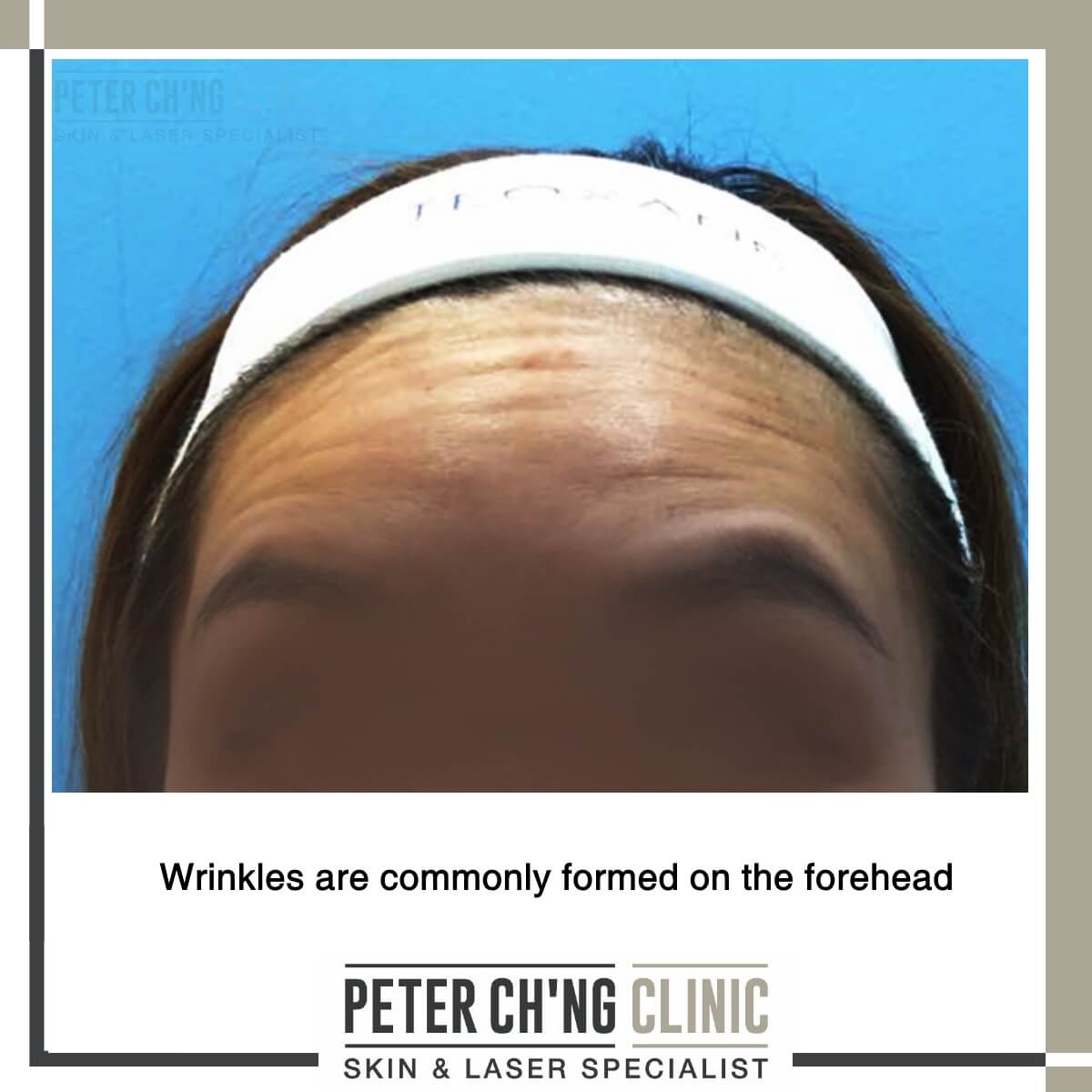 As dry skin is the main culprit of wrinkle formation, moisturising our skin is the first step towards preventing the appearance of wrinkles. After cleansing your face, apply moisturiser on your skin to keep it hydrated and prevent it from becoming dry.
Do take note to choose moisturisers which are non-comedogenic. Non-comedogenic means that these moisturisers will not cause comedones (blackheads and whiteheads). Normally, the product itself will be labelled as non-comedogenic if they are.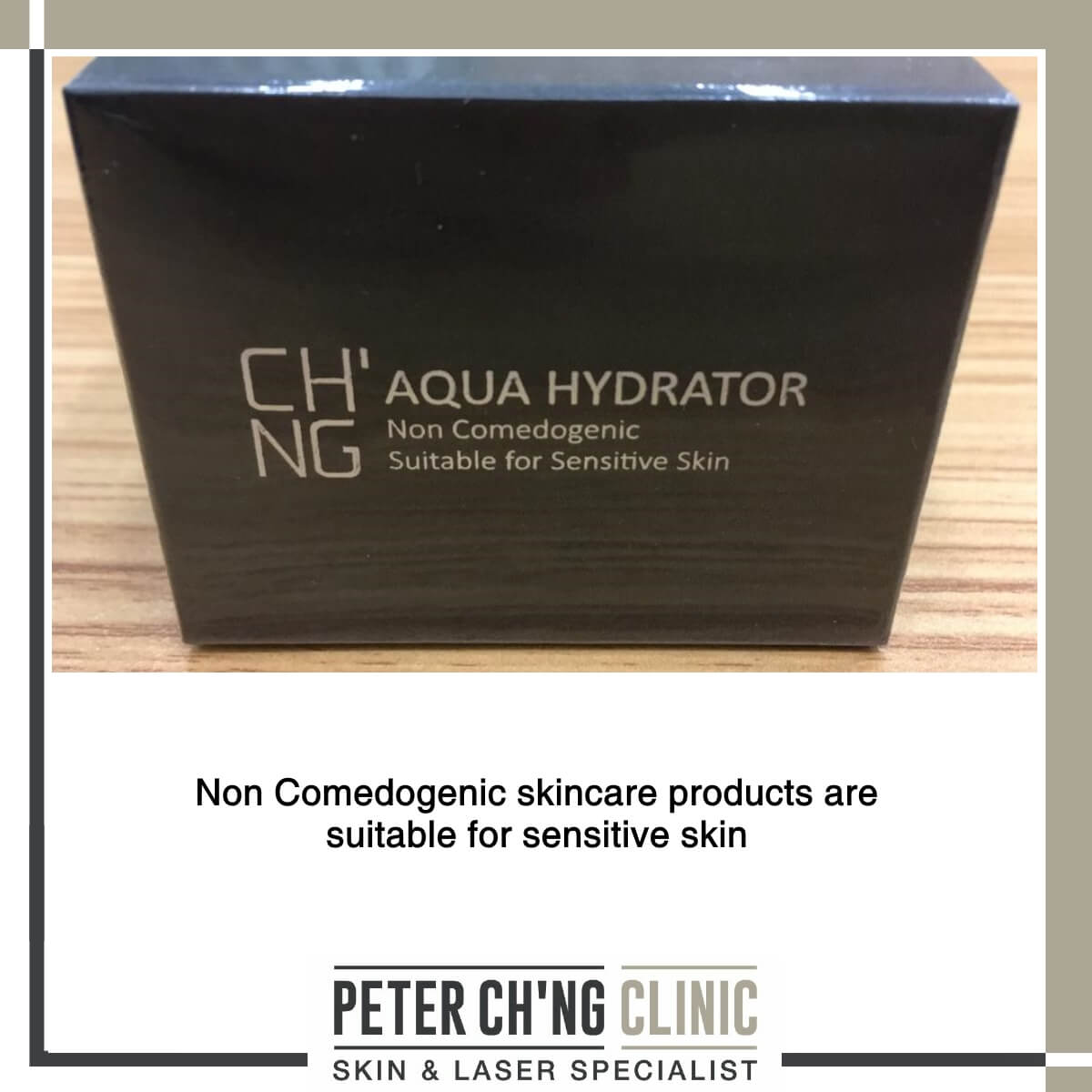 If you regularly suffer from dry skin, there are also treatments and therapies to help rehydrate your skin with Hyaluronic acid using medical grade machines operated by specialist doctors. However, do make sure that you only get these treatments done by verified dermatologists or aesthetic physicians to ensure the safety of your skin throughout the treatment process!
Sun protection can also help in preventing wrinkle formation, especially at a young age. UV (Ultraviolet) rays from the sun can cause rapid aging of our skin as well as skin damage. So practising proper sun protection like applying sunblock and avoid going outdoors during the peak sunlight hours of 11am - 4pm is very important.
How to get rid of the wrinkles already formed on my face?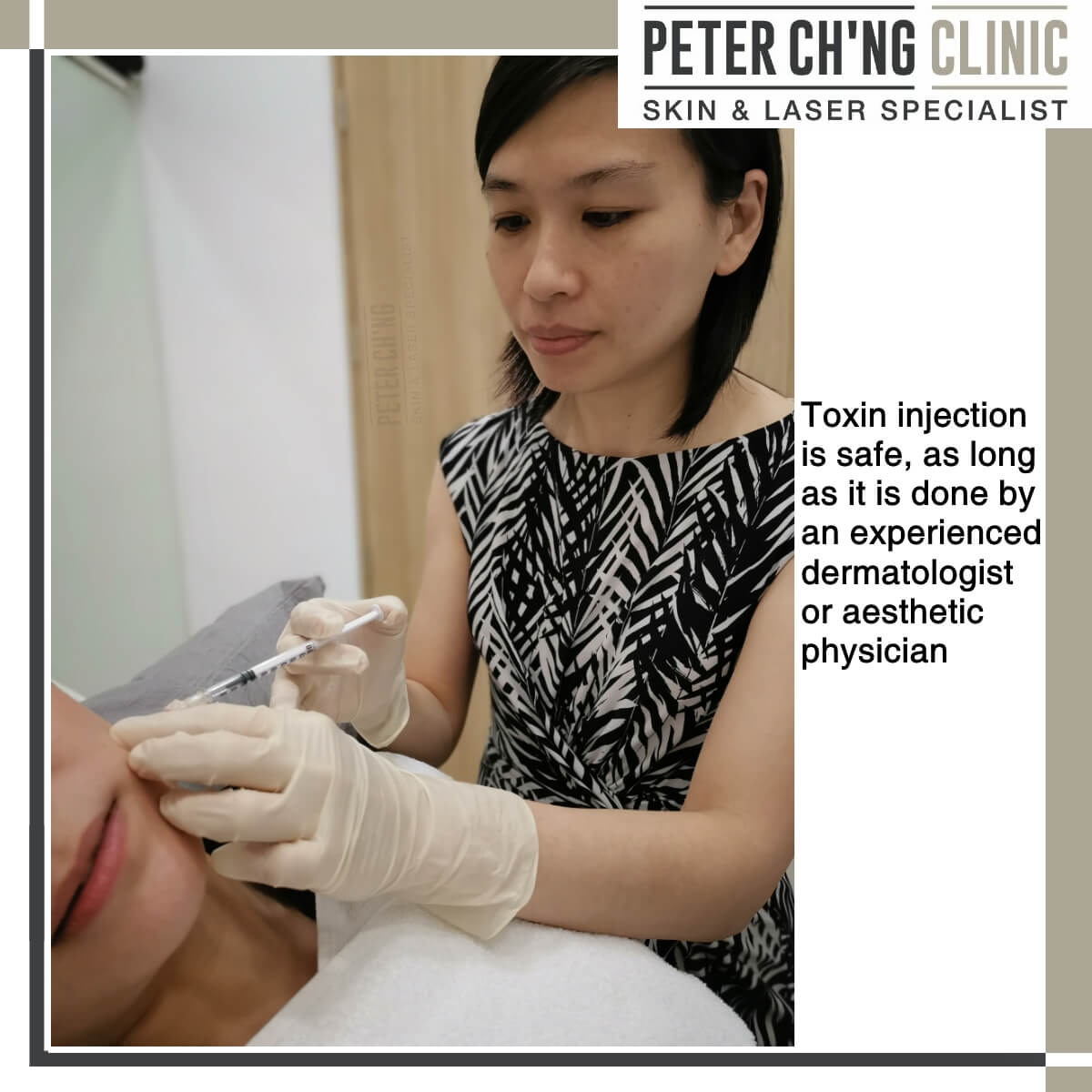 Wrinkles, or expression lines, can be treated medically with botulinum toxin. This is an injection of toxin into the inner layers of the skin to relax the muscle movements in the treatment area, allowing the wrinkles to fade away.
A very important note:
Only approved botulinum toxin is safe to use in Malaysia. There are many beauty centres and unverified centres providing cheap and unapproved toxin injections claiming to bring the same effect, but this is not safe. Unapproved botulinum toxin may have unstable toxin units or concentrations, which can lead to either overdosing or underdosing, and may cause severe side effects.
This is a serious issue, because in any case and time, I always believe that your safety and wellbeing should always be my first priority as a doctor.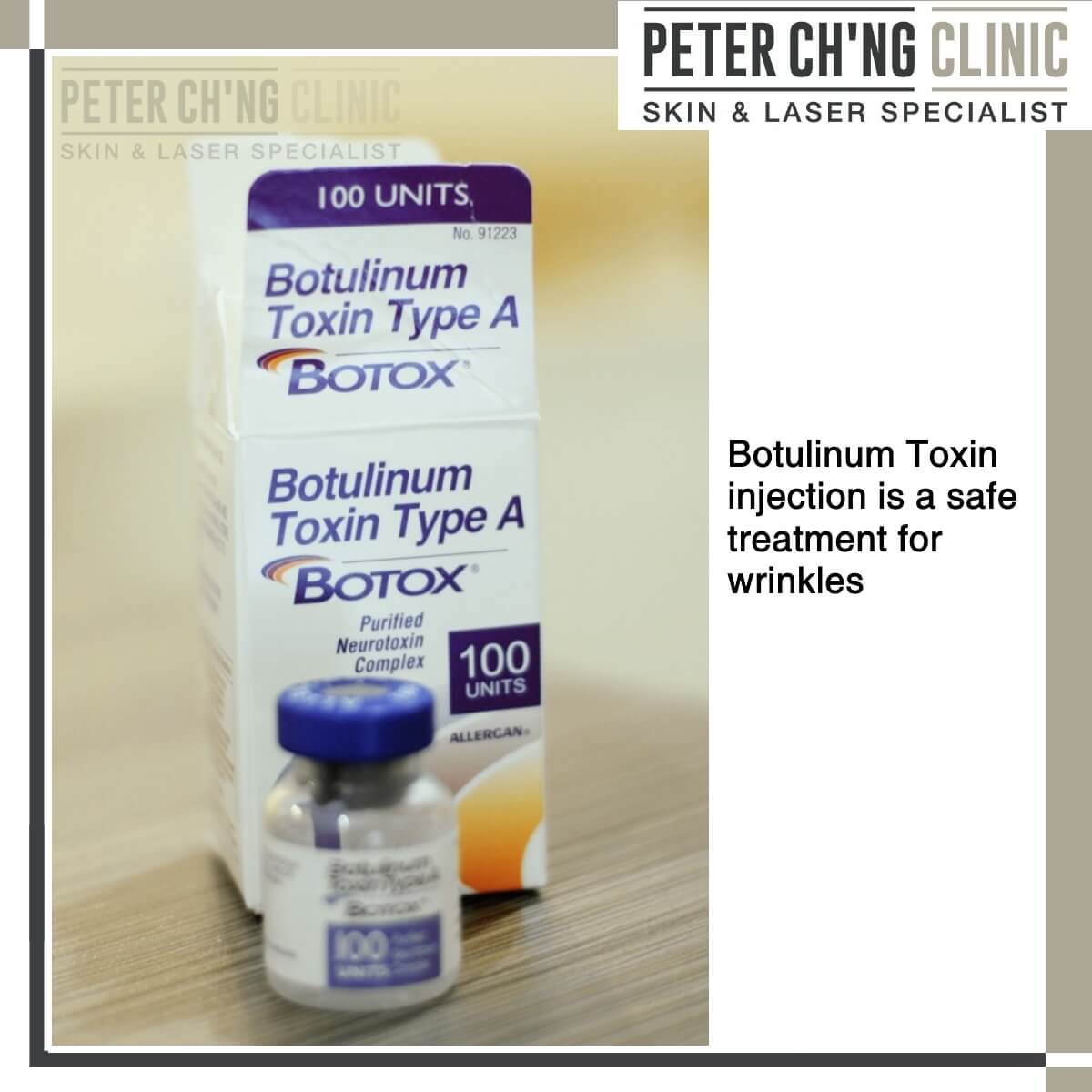 BOTOX is one of the most well known botulinum toxin around that is approved. Other approved botulinum toxins in Malaysia are Xeomin and Dysport.
So generally, botulinum toxin injection is a safe procedure for wrinkle reduction in experienced hands. The correct dosage and correct placement of botulinum toxin is vital in determining the safety and efficacy of botulinum toxin.
*Editor's note: Dr Loo always puts her patient's safety and wellbeing her first priority, so you can be restassured that you will be in safe hands with her. To speak more with Dr Loo, you can always call us at +6011-22882299, WhatsApp us here, or book an appointment with Dr Loo here!
Recently, there was also news about a patient who died after taking a toxin injection treatment in Hong Kong. So the question arised: Can toxin injections like BOTOX, Dysport or Xeomin kill you?
Dr Peter Ch'ng shared about this on our social media, here's an excerpt:
"Well, If injected correctly, toxin injections WILL NOT kill you.
This is because the lethal dose of toxins is 40 unit per kg of the patient's weight.
This means that if the patient is 50kg, we would need 2000 units of toxin in order for it to be a fatal dose. That's over 20 bottles of toxins - and I have never used more than 1 bottle of toxin per session, unless in rare cases for specific large target area like the calf or legs where we may use 2 bottles, which is still far from the lethal dose of 20 bottles!"
So if you're worried, just know that toxin injection is a very safe procedure - as long as it is done correctly!
Will the wrinkles come back?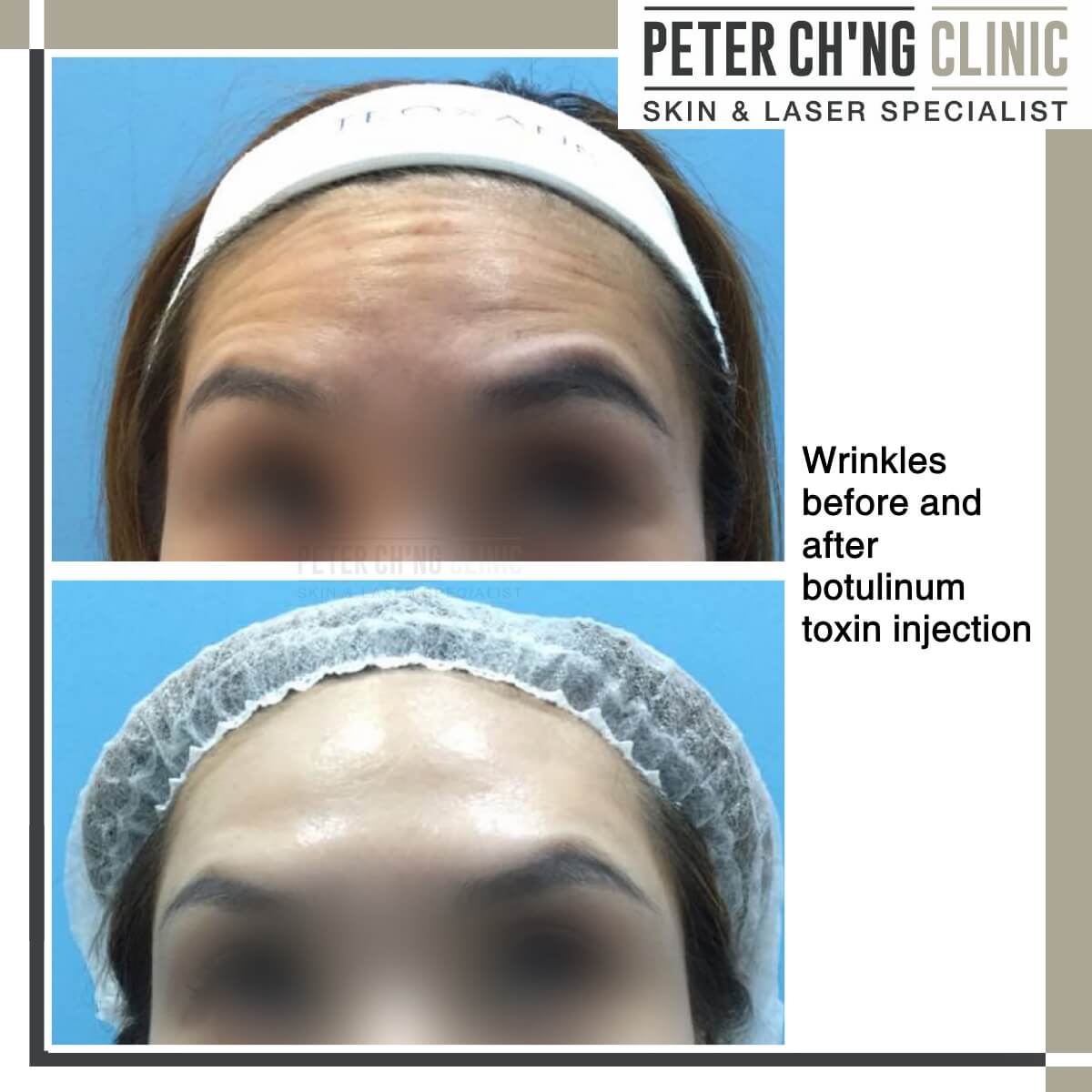 Even after a botulinum toxin treatment for wrinkles, proper maintenance for the skin is still required to prevent wrinkle forming again in a short period of time.
Moisturising our facial skin is a very important step, and as mentioned above, remember to choose moisturisers that are non-comedogenic. And if you constantly suffer from skin dehydration or dry skin, do consider treatments to improve skin hydration like Hyaluronic acid infusion by a certified dermatologist or aesthetic physician.
Regular sun exposure after a treatment can also undo the treatment effects due to the skin damage caused by the UVB and UVA rays from the sun, and lead to wrinkle reformation, so sun protection is very important, too.
All in all, if you have wrinkles, an adequate dose of botulinum toxin can help to reduce fine wrinkles around your face, before we get permanent wrinkles further down the road which then require more aggressive treatments!
Stay tuned next week as we take a look at ways to prevent wrinkle formation before they are formed.
See ya!
---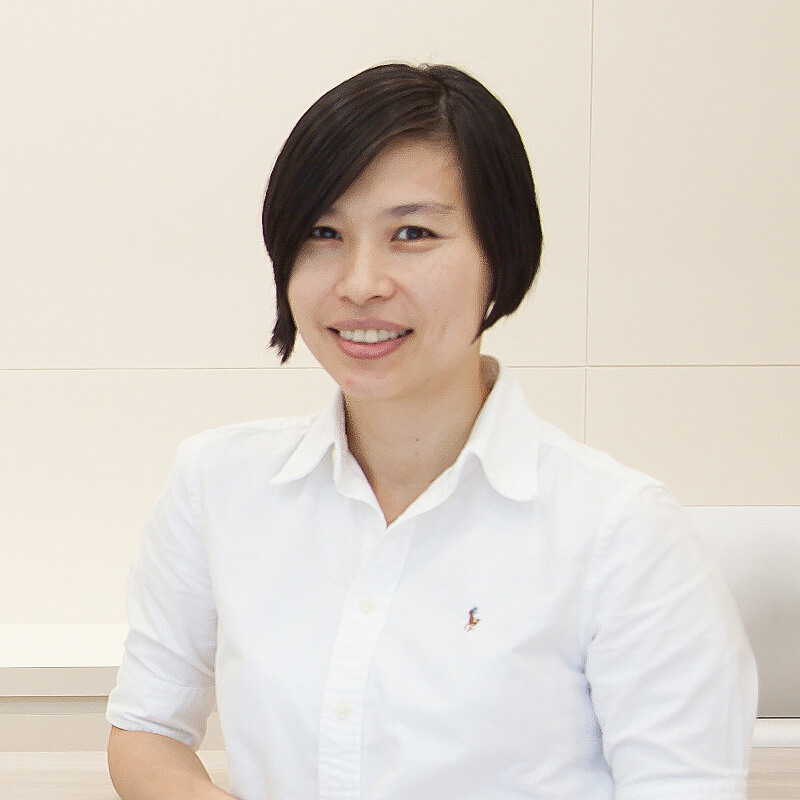 Dr. Loo Keng Shien
Dr Loo Keng Shien is a consultant aesthetic physician who loves to listen to patients' problems and find medical solutions to help in their skin and aesthetics journey. Dr Loo practises evidence-based medicine, and with her experience, she has listened to and helped numerous patients solve their skin problems or achieve their aesthetic expectations safely and effectively.
If you'd like to ask more about your skin condition or have a discussion with Dr Loo, call us at
+6011-22882299
,
Whatsapp
us, or
book an appointment with Dr Loo here
!
---
Treatments mentioned in this article :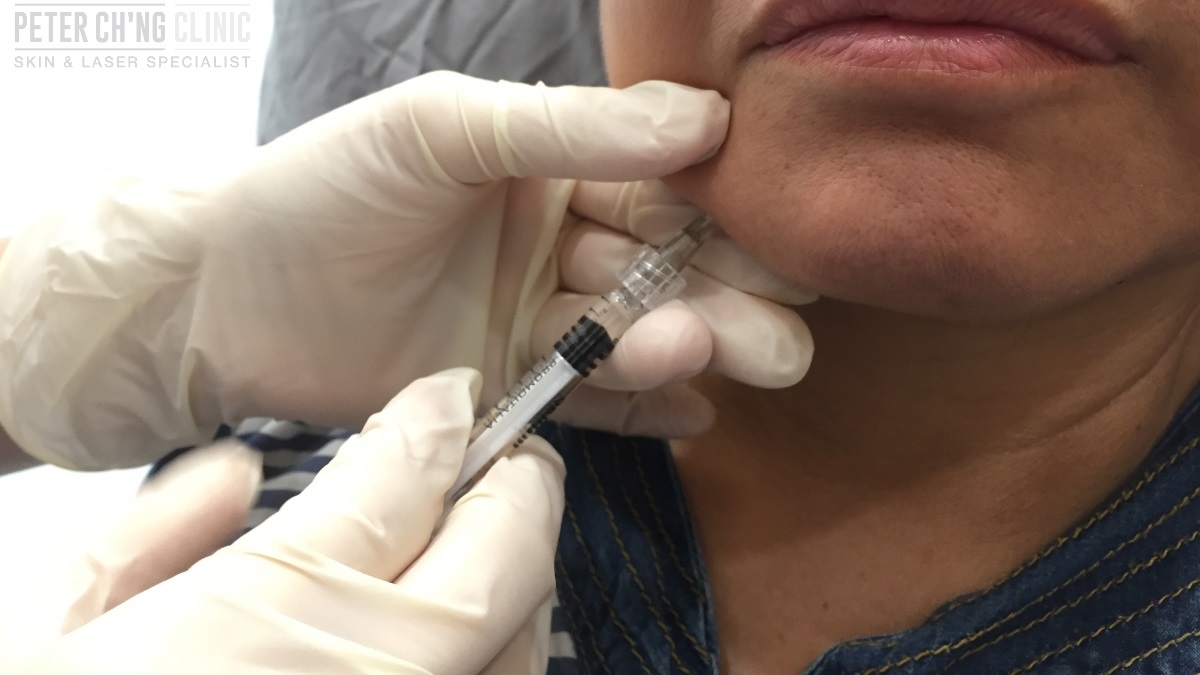 Filler / BOTOX Injection
Fillers like hyaluronic acid filler can be used to fill in the spaces in the skin where fat had been lost (the cause of the skin to sag) and volumize the skin to make it tight.