Patient Mailbox: Dermal Fillers for Dark Under Eye Circles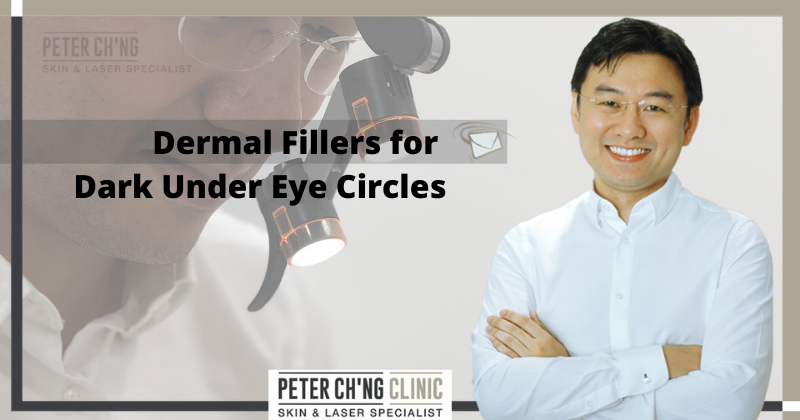 Hi Dr. Peter,
I'm a 44-years old professional with obvious dark eye circles. As the years passed, I noticed that I look gaunt and my cheeks have sunken slightly. I read about dermal fillers and I would like to know if fillers can help to improve my dark eye circles. I also stumbled across negative news on fillers.
I am concerned about its risk, safety, and side effects. Hope you can address my concerns, thank you.
Becca
Answer
Dark under eye circles can make you look haggard, older and perpetually tired, despite having 8 hours of good night sleep. Before we establish if dermal fillers are the best treatment for your orbital woes, let us understand the various underlying causes of dark under eye circles.
Causes of Dark Under Eye Circles
Shadowing in the orbital region can be caused by poor lifestyle habits. Smoking, lack of sleep, excessive rubbing of the eye area, eye strain and overexposure to sunlight are lifestyle habits that you have control over.
For individuals who had dark eye circles since young, the dark under eye is genetically induced. Fillers, however, will not be able to help alleviate hereditary dark eye circles.
From what you have described and based on your age, your dark eye circles are part of the natural aging. Over time, we lose fatty tissue and bone volume loss. This results in the skin around the eyes to progressively thin out. All these factors cause hollowness under the eyes (known as a tear trough) to become more prominent.
In your case, dermal filler is one of the best non-surgical treatments for dark eye circles.
What Are Dermal Fillers?
Dermal fillers are gel-like substances used to fill up different layers of the skin. Hyaluronic acid fillers are suitable for treating under eye hollowness and dark eye circles. It's also the most commonly used filler in the market. Hyaluronic acid is a hydrating molecule that is naturally present in our skin. Good fillers tend to be long-lasting. And to achieve this, the filler's molecules must be cross-linked. The more cross-linking there is, the firmer the filler will feel.
Hyaluronic acid fillers are non-permanent. Non-permanent fillers will remain in our skin for one a year.
There are semi-permanent or permanent fillers available too. But I strongly discourage using it. This is because our face will change as we age. This year, you may experience loss of volume on your cheek. The next year, it could happen to your mid-cheek, and your lateral cheek may experience hollowness the year after.
So if we place permanent fillers to fix the hollowness, we cannot remove it with hyaluronidase when the need arises. The only way permanent fillers can be removed is surgically. Moreover, the excision of fillers can compromise one's esthetic appearance, which we try to avoid at all costs.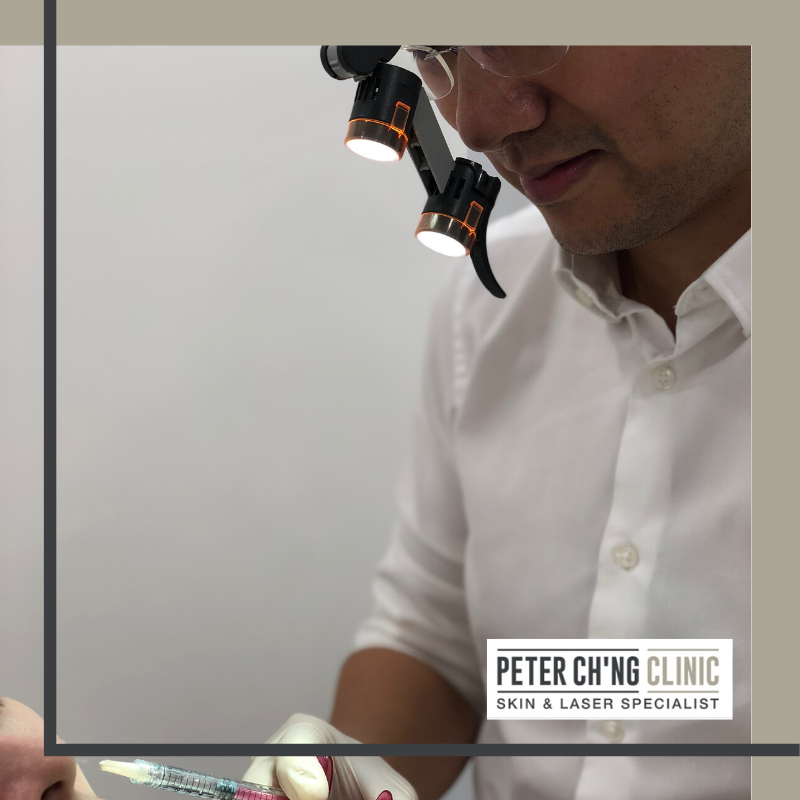 How can fillers help to improve my dark eye circles?
By injecting fillers, you can improve the volume and the shadowing around the region. Fillers are hydrophilic in nature. What this means is fillers will attract water to the injection site, thus replenishing the lost moisture and plumping up the skin. Besides, fillers can improve darkening as long as the orbital region stays well hydrated.
How much filler do I need to treat hollowness under the eyes?
You need very little as the skin below the eyes is thin. To elaborate, try pressing the skin below your eye. You will feel your bone.
By doing this, you can tell that the space below the eyes is very narrow. Most of the time, we find that between 0.5cc and less than 1cc of filler is enough, and the outcomes are good.
So if too much filler is injected, this will cause lumpiness.
Can you share the treatment process experienced by a patient?
Firstly, we need to determine if filler is the right treatment for the patient. Some patients may think that by injecting fillers, their eye bags will disappear. This is not true. Instead, injecting fillers to treat eye bags will worsen the appearance of the eye bags. As such, an accurate diagnosis is very important.
Fillers are used for treating volume loss, only if it is indicated as such. When injecting fillers, I prefer using a cannula as it is a safer method compared to using a needle. Needles can penetrate the blood vessels. And if this occurs, this can lead to complications such as skin necrosis or blindness.
Rest assured that in the hands of an experienced injector who knows the anatomy well, filler injection is a safe procedure.
Are fillers painful?
Filler injection is not painful as I use a blunt cannula that does not pierce through the nerves. Also, most dermal fillers come with lidocaine, a medication that numbs the skin where it is applied.
Nevertheless, you will feel a mild sensation when the cannula is maneuvered beneath your skin. The feeling is painless and mostly feels like slight tugging.
How long do the effects of dermal fillers last?
The longevity of fillers depends on how well cross-linked the dermal filler is. The more cross-linking there is, the firmer the filler will feel and the more long-lasting it will be. Minimally cross-linked fillers can last from anywhere between 9 months to up to 1 ½ years.
In my practice, I opt for highly cross-linked fillers to ensure that the treated dark eye circle will look good for one year.
Will fillers make my face look puffy? I do not want to have a "flying saucer" face post-treatment.
You will not look puffy unless you have been over-injected. This is why a definitive diagnosis is very important to identify the type of treatment needed. The injector must ascertain the severity of volume loss, and where to place the fillers. Injecting into the right plane is equally as important. If the volume loss is at the superficial layer, than the fillers should be placed superficially rather than injected deep.
In short, you should only seek treatment from certified medical practitioners to avoid any unwanted side effects such as a "flying saucer" face.
What should I do and not do after filler treatment?
After treatment, do not rub your face roughly and avoid facial massages. Other than these, you can go about your daily activities as usual. Sleep and wash your face as you would normally do. Plus, there is no need to sleep upright for fear of filler migration.
What are the risks, and side effects related to dermal fillers?
Mild side effects include a pin-point bruise at the entry point of the cannula. If the injector injects into a vessel or vein, this will cause a bigger bruise. Similarly, vessels or arteries blocked by fillers can cause skin necrosis or blindness. On the other hand, over-injecting can cause granulomas or lumps.
Infection is also another possible risk. Once this happens, the infected area must be surgically removed.
Such infections can be avoided as long as the procedure is done in a sterile environment. Plus, filler injections should only be performed by trained medical practitioner well-versed with facial anatomy.
Conclusion
With more than 1 million individuals treated with dermal fillers annually, fillers are a safe and cost-effective way to look younger. Fillers are especially effective in correcting facial volume deficit due to aging, which causes dark eye circles. If you cannot afford the downtime related to more invasive procedures, then fillers are a fast fix that will make you look noticeably rejuvenated in minutes.
---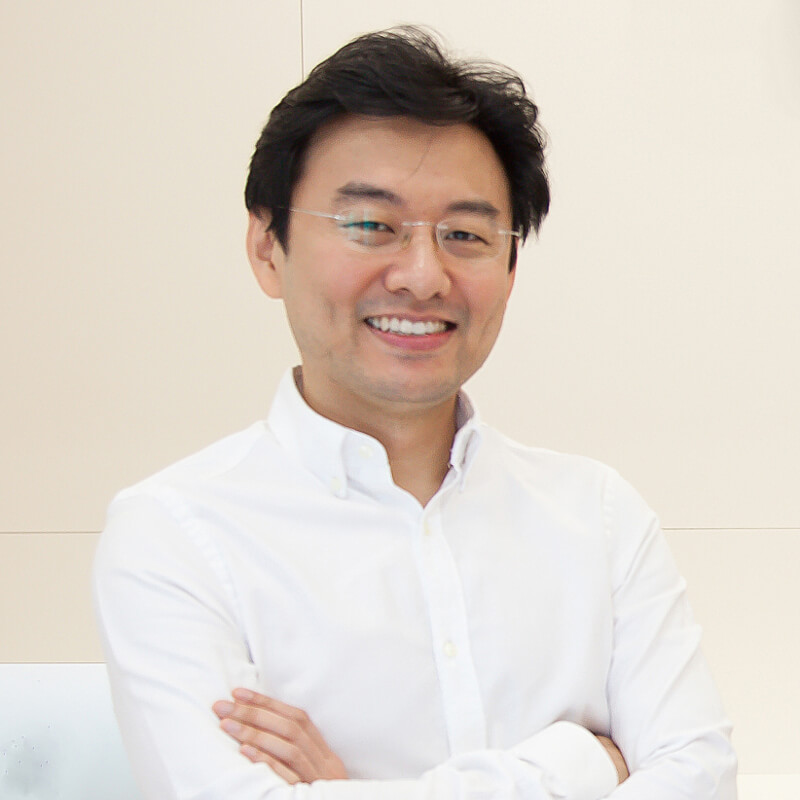 Dr. Peter Ch'ng Wee Beng
Dr Peter Ch'ng is a consultant dermatologist who always put his patients' safety and wellbeing as his top priority. As an esteemed dermatologist and skin specialist, Dr Peter prides himself in being able to treat acne patients of all types, with a 100% acne treatment success record.
If you'd like to ask more about your skin condition or have a discussion with Dr Peter, you can contact us at
+6011-22882299
,
Whatsapp
us, or
book an appointment with Dr Peter here
!
---
Treatments mentioned in this article :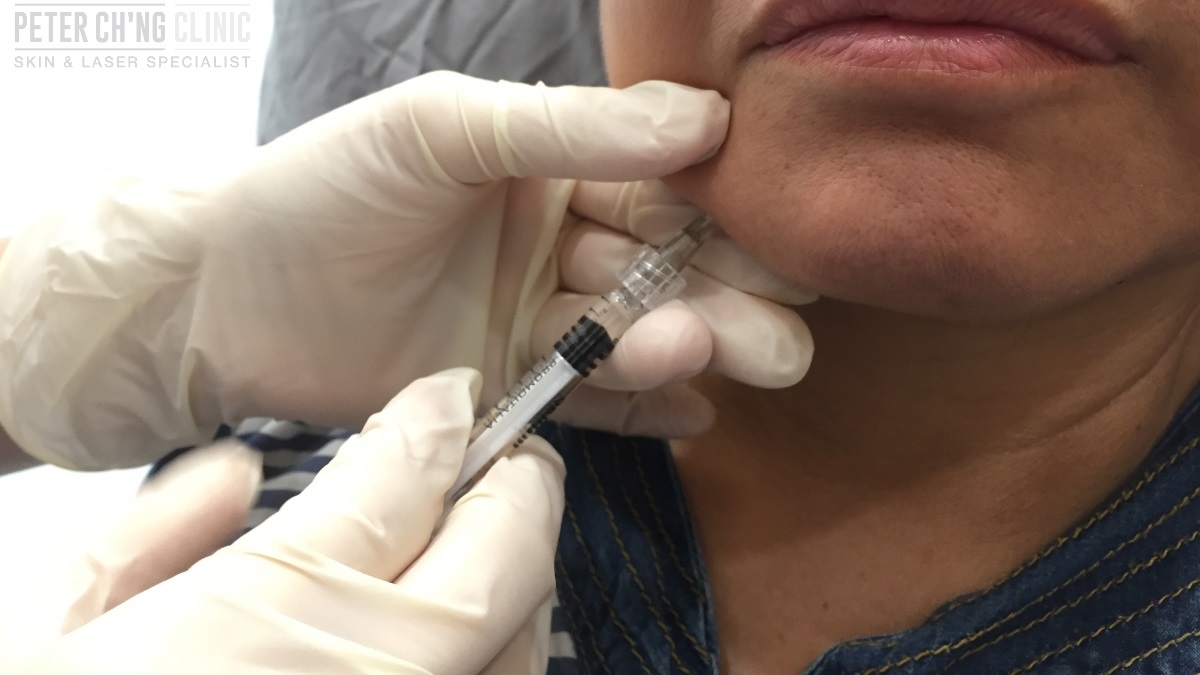 Filler / BOTOX Injection
Fillers like hyaluronic acid filler can be used to fill in the spaces in the skin where fat had been lost (the cause of the skin to sag) and volumize the skin to make it tight.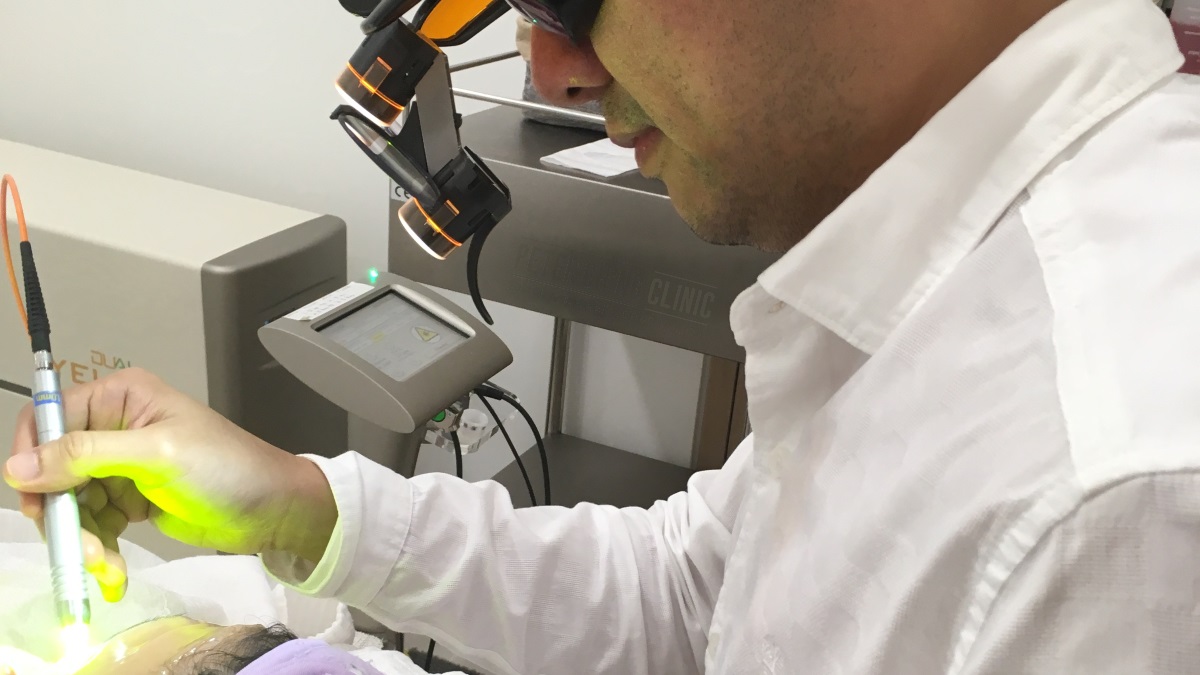 Treatment for Dark Circles and Eye Bags
To get rid of eye bags effectively, you can choose from different types of treatment for getting rid of eye bags, like laser treatments, PRP, or dermal fillers.