What To Expect When Getting Cheek Fillers - 5 Facts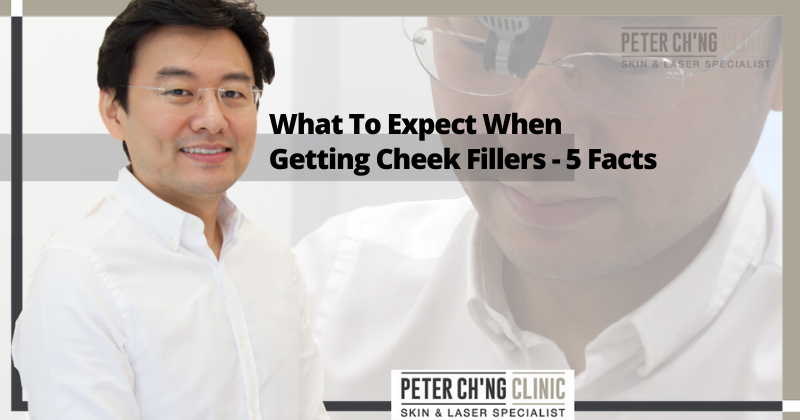 If you put a photo of yourself in your twenties beside a recent photo of yourself, what facial changes do you see? Chances are you will notice that your face looks gaunter and the cheek area looks hollower now. What you're staring at is a common sign of aging called facial volume loss.
We lose volume in our bone, skin, fat, and muscle with advancing age. Unfortunately, our face is not spared this predicament. Facial volume loss makes the face look sunken and less fleshy. To rejuvenate your face and replace the lost volume, cheek fillers are an ideal solution.
Here are 5 facts on what to expect when getting cheek fillers.
Fact 1: Cheek Fillers Will Plump Up Hollowness
Have you noticed that a young face conforms to the triangle of youth? To identify the triangle of youth, start drawing a line from the highest point of your cheek from ear to ear. Then complete the triangle by joining the lines towards the chin.
When we are young, the widest part of the face is our cheeks. But as we age, our skin loses elasticity and starts to sag. Over time, the "triangle" is replaced with a square-shaped face, characterized by mid-faced heaviness and jowls.
With advancing age, our face undergoes structural changes. As a result, cheeks become more sunken, causing visible volume loss.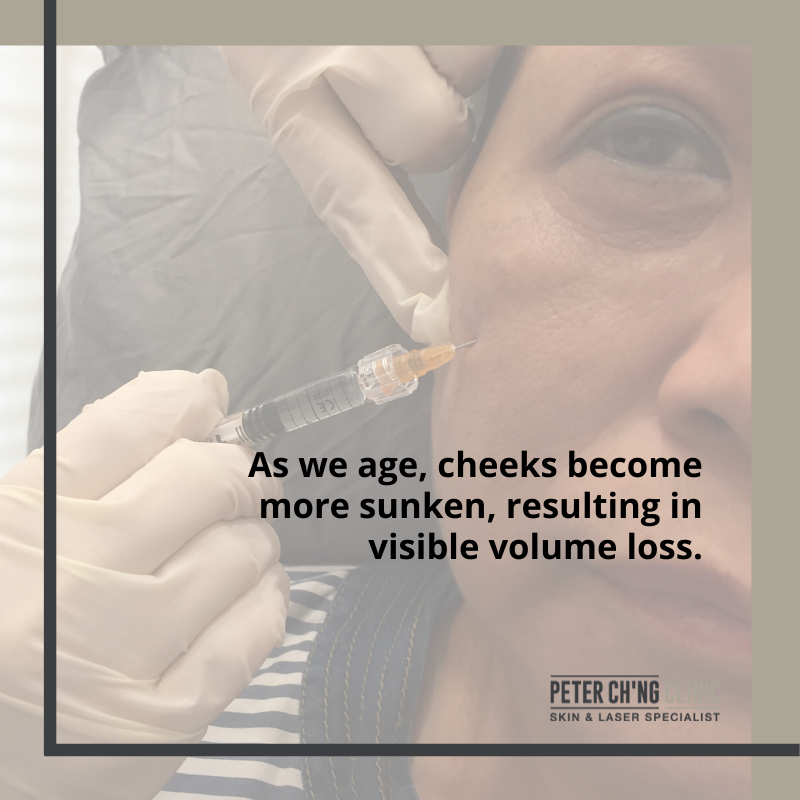 Thankfully dermal fillers can reintroduce structure and volume to the face. To treat cheeks, filler with higher viscosity is used to recreate an illusion of youth. By restoring a higher cheekbone and lift saggy skin, you will look rejuvenated and refreshed in minutes.
Fact 2: Cheek Fillers Can Lift and Contour Your Face
Dermal fillers in the cheeks can help put in the volume you were not born with. If you have a flat mid-face or weak cheek bones, dermal fillers will plump up these areas to create a shapelier visage.
When properly injected, dermal fillers can help to correct facial asymmetry and accentuate the contours of your face.
Above all, good cheek filler treatment should harmonize the mid-face with other parts of the face.
Fact 3: You will look better. Not Puffier or Overdone.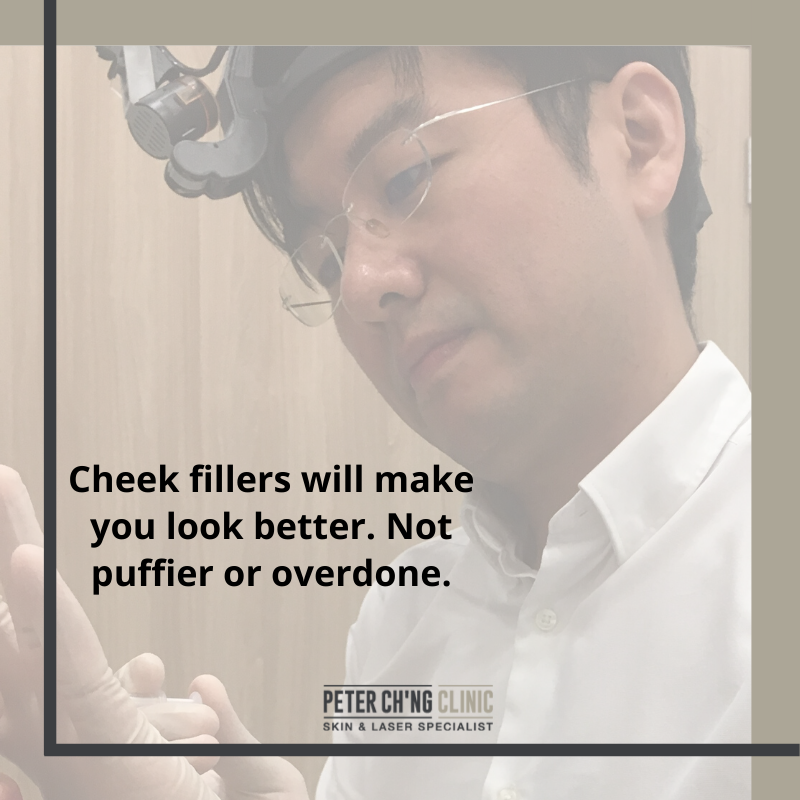 The goal of cheek filler is to restore the lost volume, and not to plump up the cheek to dimensions it never was naturally. Cheek fillers must be proportionate to the face. When the cheek is not overdone, the outcome is very natural.
An indication of a good cheek filler treatment is when your friends sing praises of a rejuvenated new you, but they cannot tell what was done!
Besides, well-placed fillers can accentuate and lift your cheekbones. So when it comes to dermal fillers, starting with less is best. If more volume is needed, subsequent placements can be done to prevent looking unnatural from the start.
Fact 4: More Filler is Not Always the Best
Patients may think that 1cc of filler into one side of the cheek is insufficient. It may not be enough for an older individual, but it may be just right for someone with mild volume loss!
Cheek enhancements require a customized approach, and a one-size-fits-all method is a blunder. The amount of filler needed varies from as little as 1cc to 4cc per side. Age and lifestyle factors will determine how much filler you need for a liquid face lift.
As such, determining the severity of volume loss is important to identify how much filler is needed.
Fact 5: Cheek Filler Treatment Is Not Painful
Cheek filler injections are generally painless. If you have a low threshold for pain, cheek filler is akin to an ant bite at the entry point! Bear in mind that a cannula is used for cheek filler injection. Since cannulas have blunt ends, it is unlike needles that are sharp at the tip. Besides, the blunt cannulas are safer and do not pierce through vessels during the injection.
If you are familiar with dark eye circle correction with fillers, then cheek fillers are similar to that. It is normal to feel a sensation as the cannula maneuvers beneath the skin. But rest assured the feeling is normal and not sharp. Moreover, dermal fillers contain lidocaine that helps to numb tissue and improves patient comfort.
Conclusion
Getting filler injections are now more affordable and accessible. Everyone can look rejuvenated and revived with a little aesthetic help. What's most important is to seek treatment from an experienced and skilled filler injector.
Fillers must be administered in a sanitary clinic by medical doctors to prevent infection. Many beauticians and bogus doctors readily deliver injections at gyms, hotels and other unhygienic venues. We don't want to fall prey to empty promises and poor outcomes. This makes choosing your filler injector increasing important.
After all, when your doctor's aesthetic eye meets your cosmetic goals, you can be sure that your sunken cheeks will be revived and lifted to new, natural heights.
---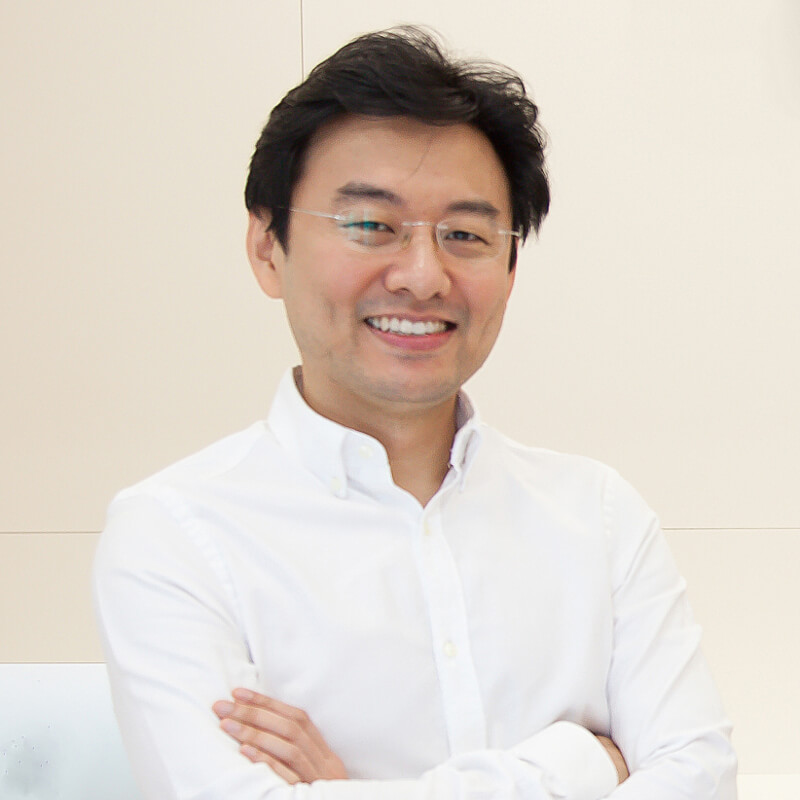 Dr. Peter Ch'ng Wee Beng
Dr Peter Ch'ng is a consultant dermatologist who always put his patients' safety and wellbeing as his top priority. As an esteemed dermatologist and skin specialist, Dr Peter prides himself in being able to treat acne patients of all types, with a 100% acne treatment success record.
If you'd like to ask more about your skin condition or have a discussion with Dr Peter, you can contact us at
+6011-22882299
,
Whatsapp
us, or
book an appointment with Dr Peter here
!
---
Treatments mentioned in this article :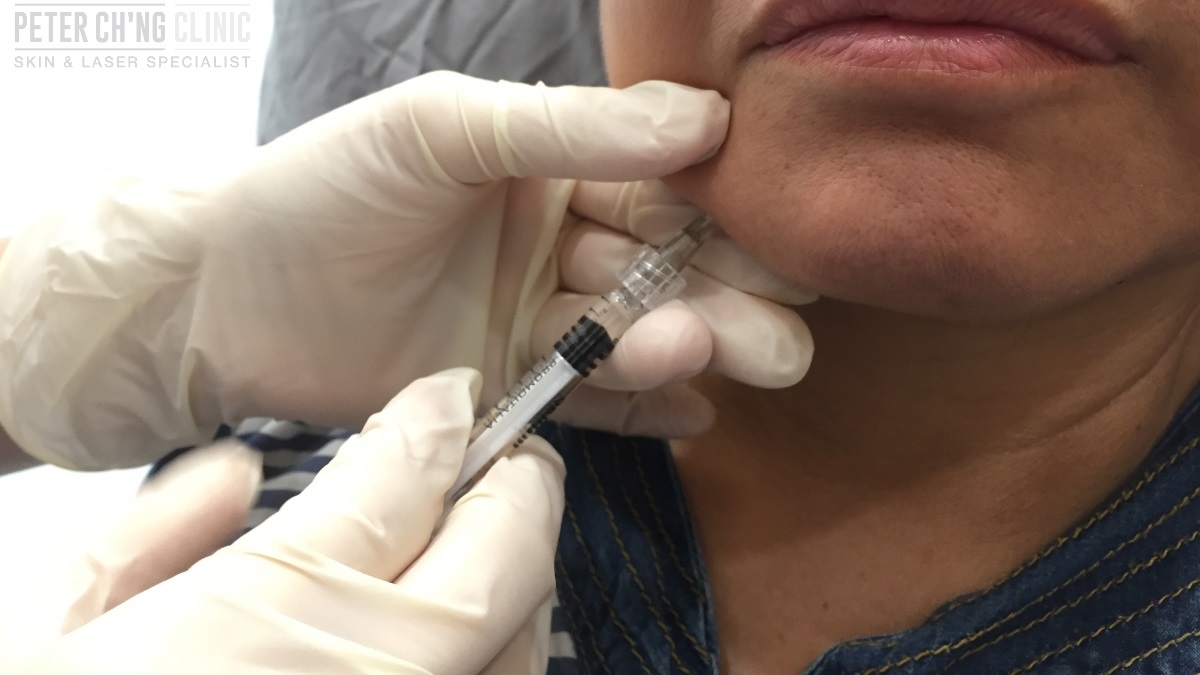 Filler / BOTOX Injection
Fillers like hyaluronic acid filler can be used to fill in the spaces in the skin where fat had been lost (the cause of the skin to sag) and volumize the skin to make it tight.