CoolSculpting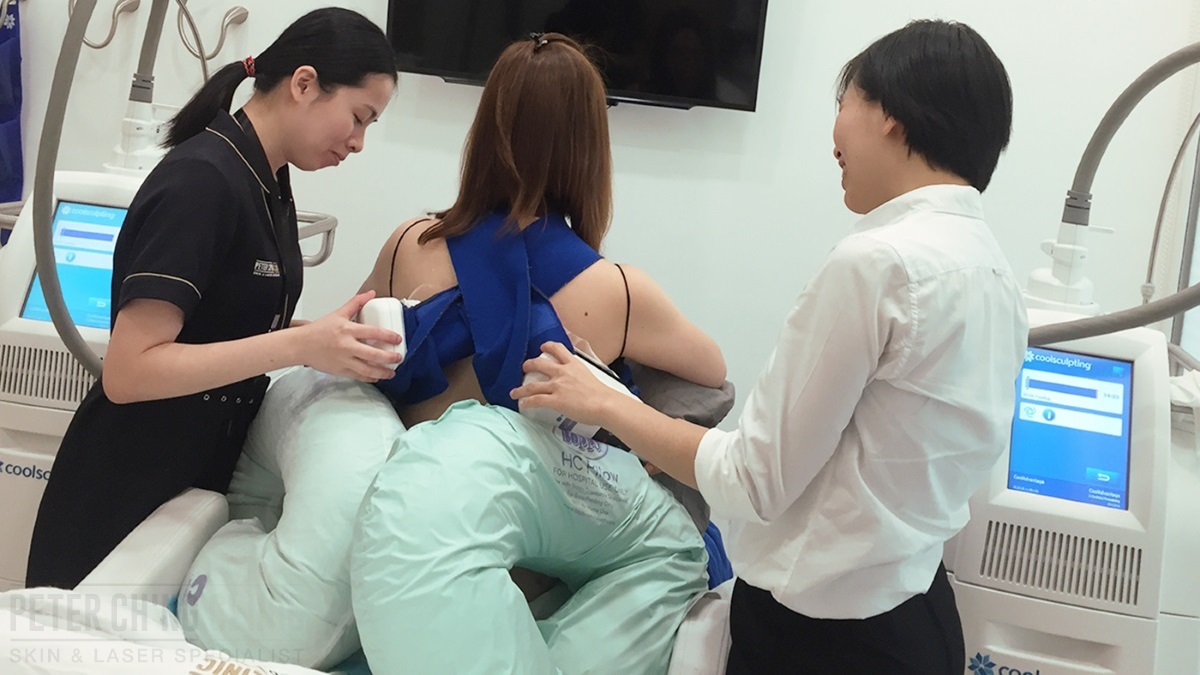 What is CoolSculpting?
This is the first solution that we'd recommend for the fastest way to get rid of excessive fats, especially if you have an event coming up.
And the best thing about it is - CoolSculpting is non-invasive, so no surgery is involved!
CoolSculpting works by freezing the fat cells of these stubborn body fats, causing these fat cells to die off (a process known as apoptosis). Our body then naturally eliminates these fats through our lymphatic system.
How we do CoolSculpting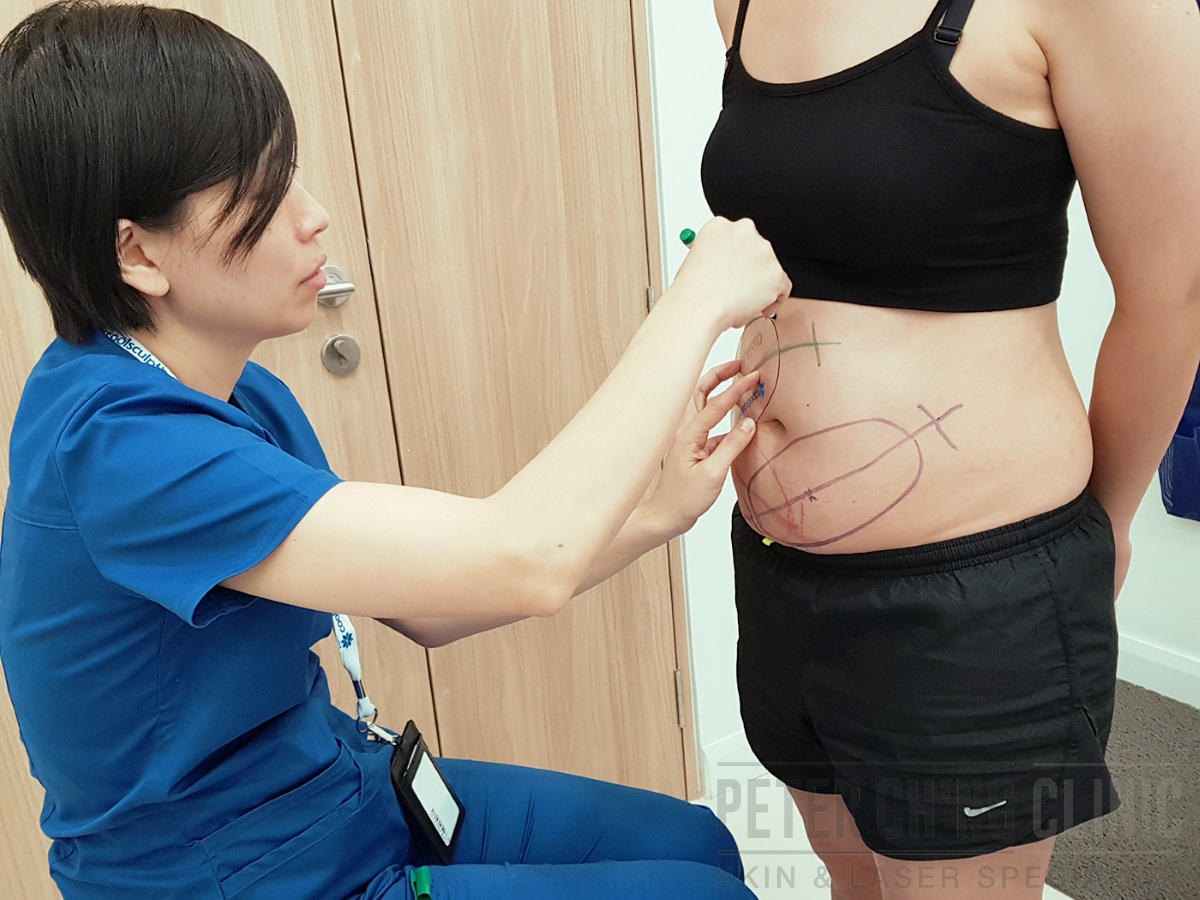 Dr Peter and Dr Loo will first assess your body condition to precisely plan where the fats to be removed are. Then with the CoolSculpting machine, these body fats will be frozen and destroyed.
The process takes less than an hour, and there is no pain and no surgery involved.
The results are not immediate, though, as our body usually takes about 3 months to naturally eliminate the fat. Some patients can see results as early as two weeks, but optimal results should be achieved around after 3 months.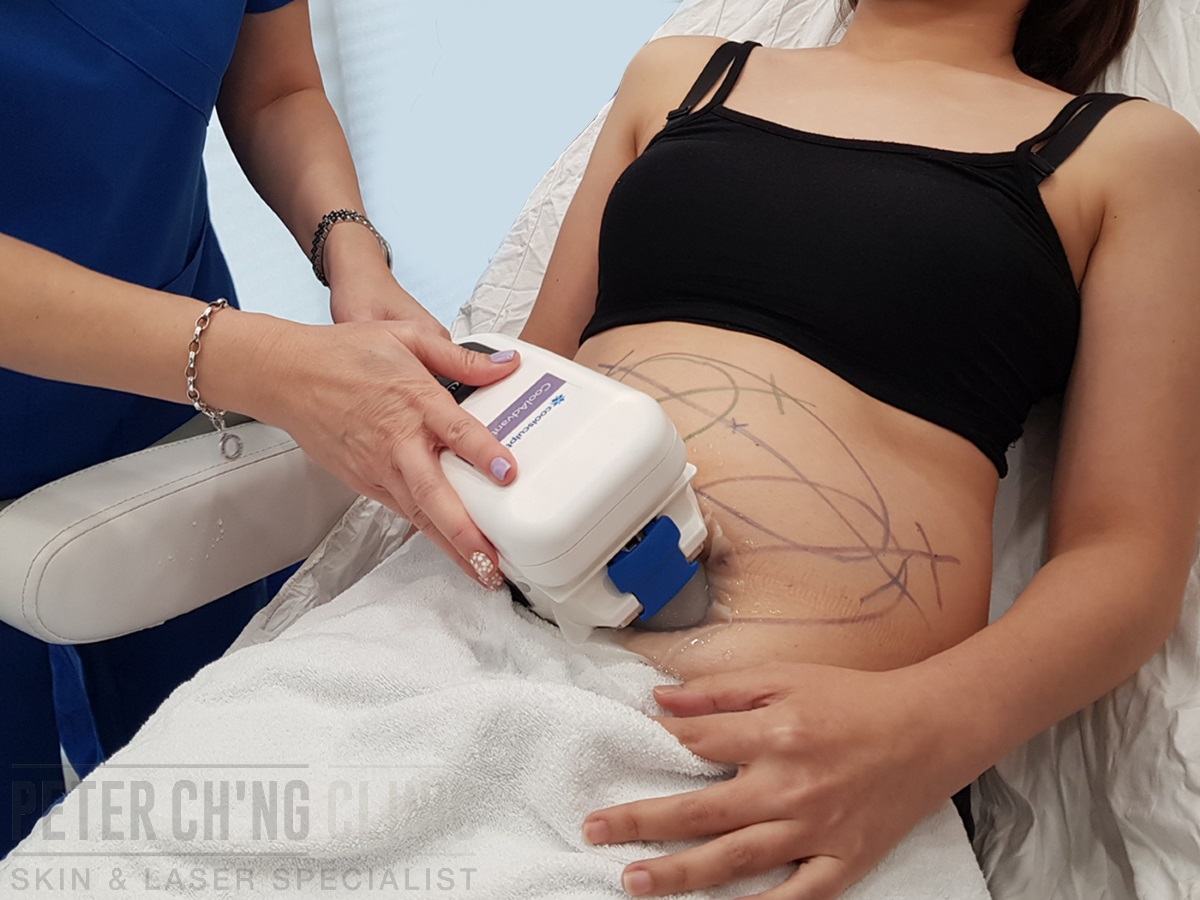 Also, the latest CoolAdvantage technology reduces the treatment time to 35 minute cycles, instead of the usual 60 minute treatment cycles. So more tissues can be treated, and you'd feel more comfortable, too (I know we all don't fancy being under procedure processes for too long).
For instance, at Peter Ch'ng Clinic, we have two CoolSculpting machines,so we can treat two body areas for the patient at the same time to reduce the overall treatment time as well.
What to watch out for
CoolSculpting is FDA (Food and Drugs Administration) approved, so it is one of the safest options in fat reduction procedures. But make sure that you get your treatment done by a verified aesthetic or medical doctor - we wouldn't want to expose ourselves to any health risks due to mishandling of procedures!
To enquire more about CoolSculpting, contact us or book an appointment here!
This treatment can treat the following conditions: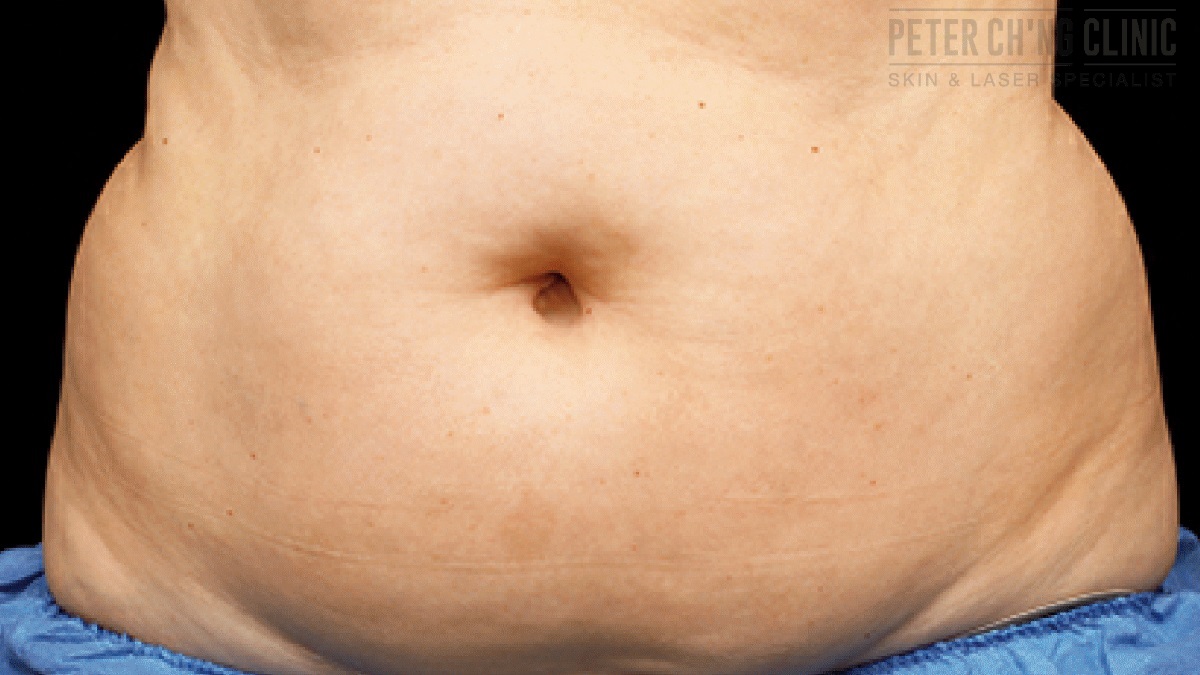 Sagging Skin (Body)
As we age, the collagen in our body is lost, causing loose skin on parts of our body. A sudden loss of weight within a short period of time can also lead to sagging skin on our arms, tummy, thighs, and buttocks. There are treatments available to help us get rid of sagging skin on our body. You can either opt for a skin tightening treatment, or a body contouring treatment.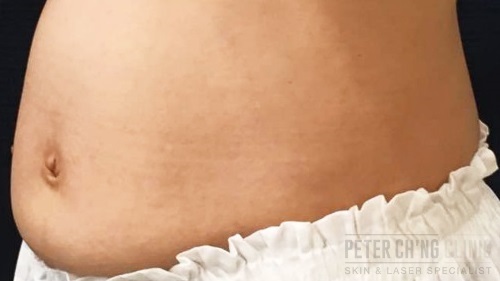 Excessive Body Fats and Cellulites
Not all body fats can be lost through diet and exercise alone. These stubborn body fats that refuses to go away are usually subcutaneous fats, which are storage fats. Some common areas where you would find stubborn fat are your tummy, thighs, underarms, or your chin (double chin). Consequently, you may have cellulites, the uneven dimpled skin found on these body parts with high fat content. Cellulites are difficult to be treated without proper medical treatments.
Related treatments and services: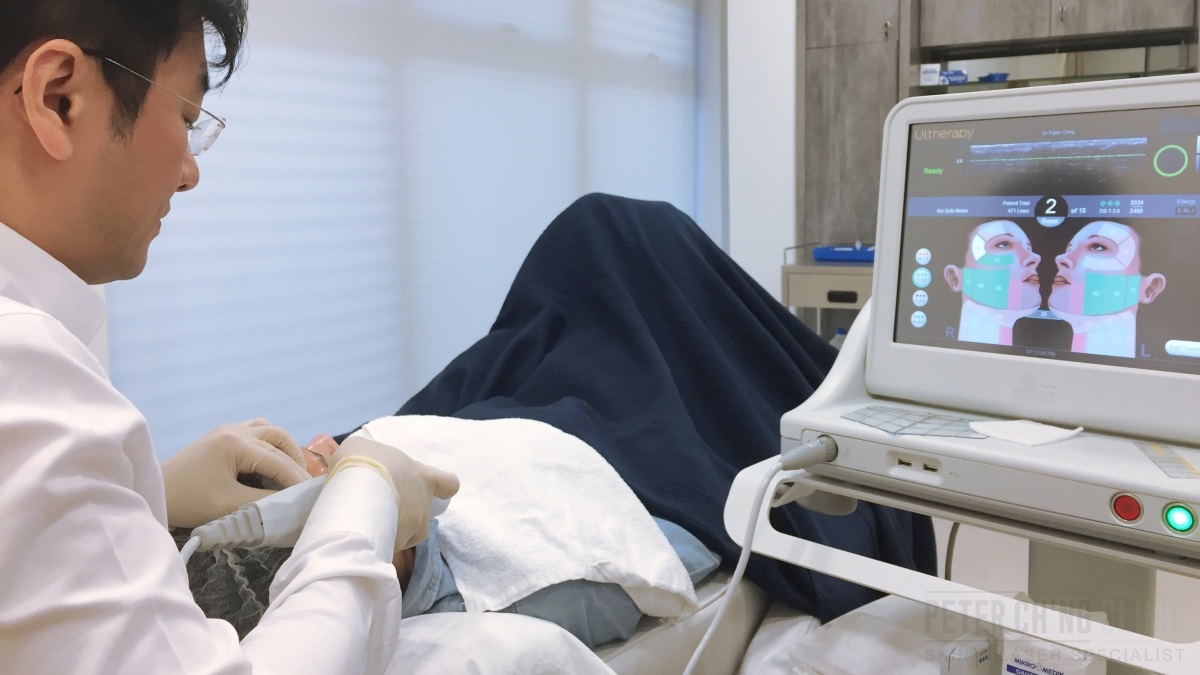 Ultherapy
Ultherapy is a medical treatment that uses HIFU (High Intensity Focused Ultrasound)to detect areas where sagging skin is present and lift the skin to tighten it without any invasive surgery.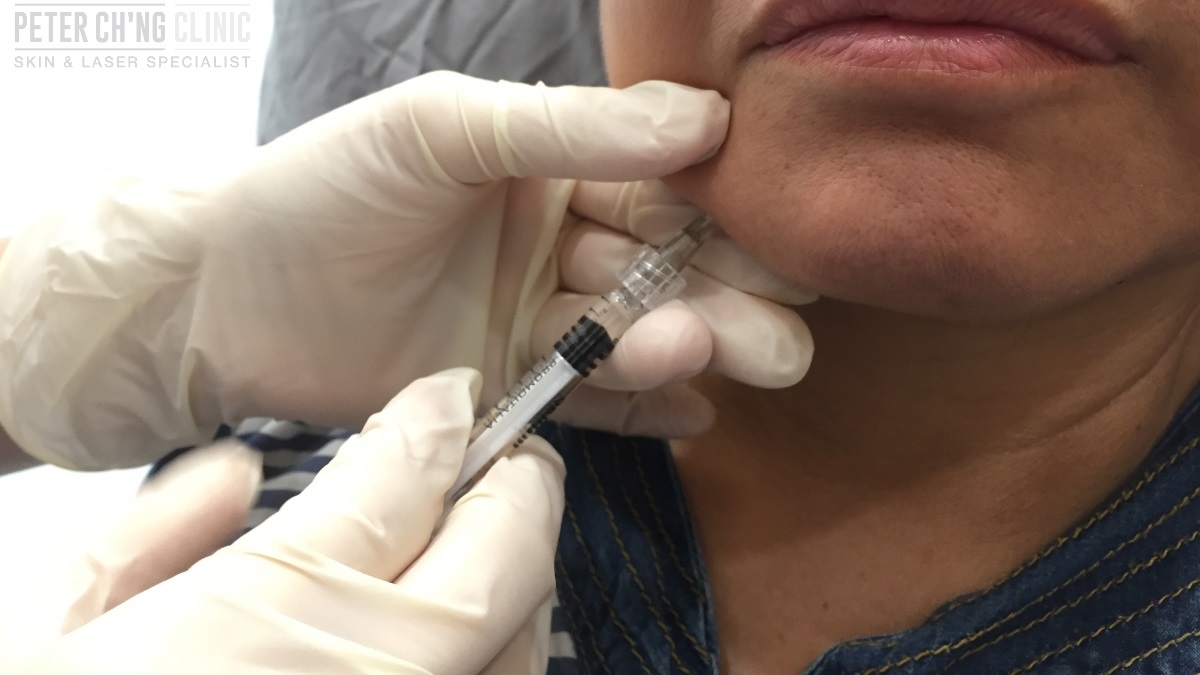 Filler / BOTOX Injection
Fillers like hyaluronic acid filler can be used to fill in the spaces in the skin where fat had been lost (the cause of the skin to sag) and volumize the skin to make it tight.