5 Signs You Are Ready For Botox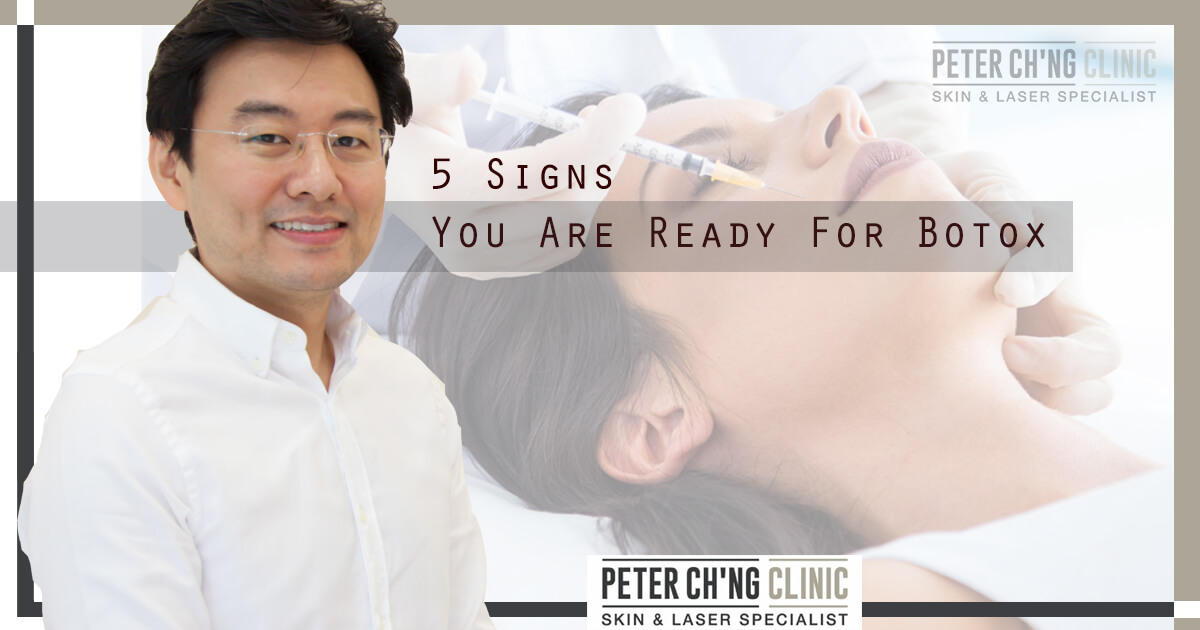 Did you know that Botox is one of the most popular non-invasive facial rejuvenation treatments in the world? Making up 46% of all non-surgical cosmetic procedures in 2018, Botox can help to soften frown lines, erase crow's feet, and correct facial asymmetry within minutes. The question is – how do you know when is the right time to go under the needle? We weigh in the top 5 telltale signs that indicate you are ready for Botox treatment.
1. You Are Ready When: Fine Lines Start To Show on Your Face
Have you noticed the horizontal lines across your forehead? The last time you looked into the mirror, were there lines at the corner of your eyes when you laugh? Are there deep furrows between your brows when you frown?
When fine lines, crow's feet and furrows in between your eyebrows (also know a "glabella elevens") show up, it's time to seek help from your Botox-buddy. As we age, our skin produces less collagen, resulting in thinning of the skin. This is most apparent when we hit our 30s. Without adhering to a diligent skincare regime to restore the moisture loss on our skin, fine lines will start to show. If you are a sun worshipper or often fails to protect your skin with sunblock, overexposure to harmful UVA and UVB rays can accelerate aging skin.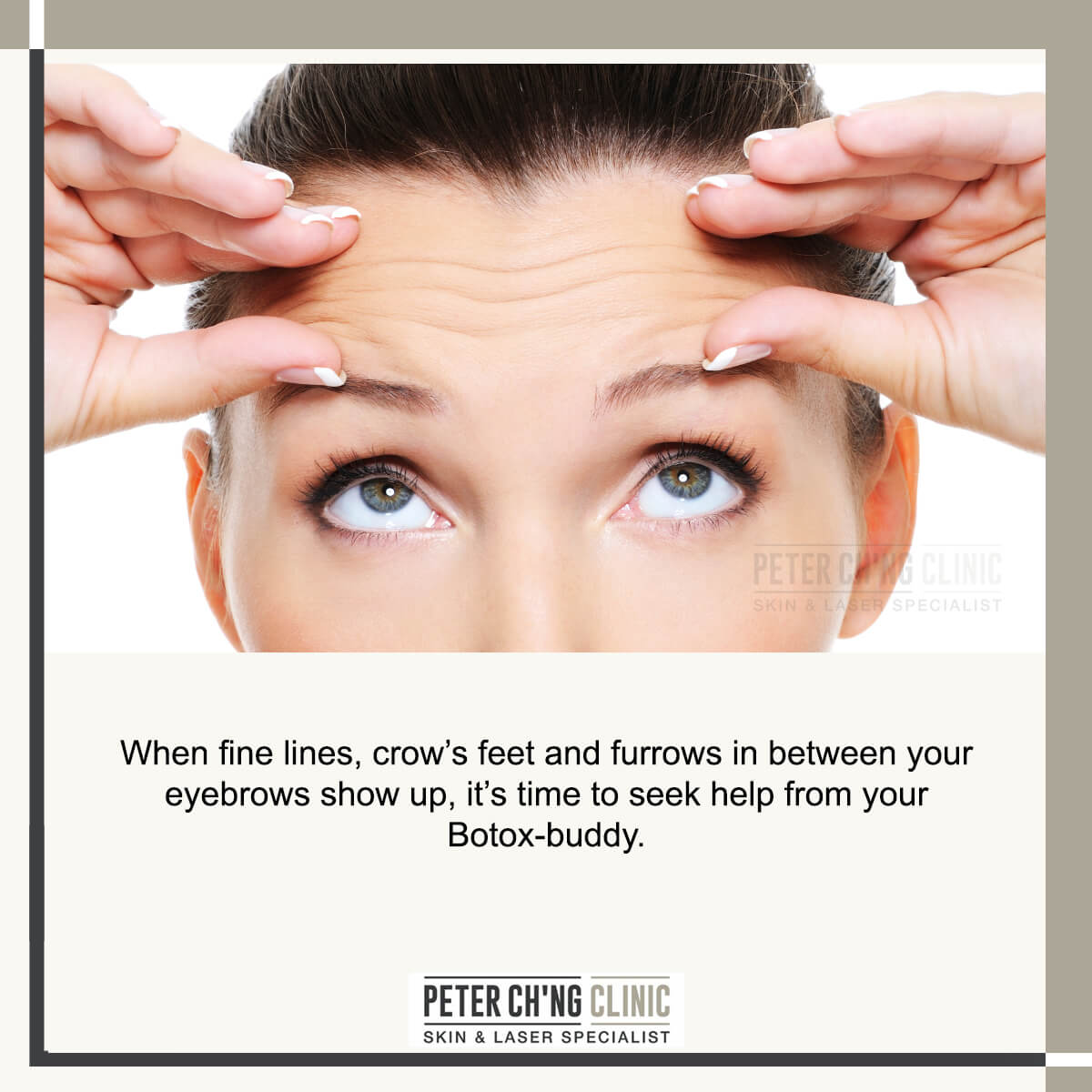 2. You Are Ready When: You Want To Improve Facial Symmetry
Does one of your eyebrow hang lower compared to the other? Are there more wrinkles on one side of your face? Does one side of your smile reveal more gum than the other?
Everyone is born with some degree of facial asymmetry which mostly goes unnoticed. However, several factors contribute to more significant facial unbalance. This includes aging, smoking, injury, uneven strength of the facial muscles, and sun damage. Other severe medical conditions such as stroke and bell palsy play a part in facial lopsidedness too.
The good news is that Botox is efficient in correcting mild facial asymmetry. A Botox brow lift helps to correct asymmetry by relaxing the underlying muscle of the brow, thereby elevating the brows and opening up droopy eyes.
To correct a "gummy" smile, Botox work by treating the cause. An unbalanced grin is caused by the stronger upper lip muscle rising higher than the opposite side. To prevent the lips from curling up too high, a tiny Botox injection is administered to relax the lip.
If one side of your face has more wrinkles than the other, try to sleep on your back and refrain from sleeping face down. For a quick fix, Botox does wonders by relaxing the muscle, hence reducing muscle movements in the injected area and smoothening out the skin. The full effects of Botox can be seen 10 – 14 days after the injection.
In short, you will look more youthful, have a better balance of facial muscles and facial function with Botox.
3. You Are Ready When: You Want To Soften Your Jawline
Does your jawline look angular or squarish? For patients with very strong jaw muscles, Botox injections can re-shape a masculine jawline into a V-shape jawline in minutes. Patients with angular jawlines often present with strong masseter muscles that can be felt when you clench. Another indication of strong masseter muscles is bruxism or grinding of the teeth during sleep.
As bruxism can contribute to an angular jawline, Botox work by weakening the masseter muscles. Over time, the jaw muscles will shrink in size, resulting in a softer, heart-shaped face.
With masseter reduction treatments, it is not about the number of Botox units injected that will make a difference, or denote a good outcome. In the wrong hands, Botox may be over-injected causing the jaw muscles to be over-relaxed. This can make it hard to chew food too. Besides, poorly injected Botox may spread to the neighboring muscles and cause droopiness when your smile. What's most important is to seek treatment from a board-certified dermatologist that truly understands the anatomy of the lower face.
4. You Are Ready When: You Want To Look Refreshed For A Looming Big Event
You have a high-school alumni gathering, or high-profile wedding to attend in the next 2 weeks. Your social calendar is pack, but your face looks like a dried up prune. Parched, and lined with wrinkles – haggard is the last impression you want to be remembered for.
Thanks to Botox, 2 weeks is all you need to unwind the effects of aging and look renewed. Botox is the perfect lunchtime procedure which leaves no trace of any cosmetic work done. Apart from some possible bruising, there are no visible entry points into the skin or marks. So if you do not have the luxury of time, or are not ready for invasive surgery to tame the wrinkles, Botox is an ideal solution.
5. You Are Ready When: You Are Willing To Invest In Regular Botox Treatments
As Botox work by temporarily relaxing your facial muscles, the reduction of fine lines will last up to 6 months. When the effects of Botox gradually wear out, your facial muscles will gain its original muscle strength. That's when the fine lines will creep up again. Having said this, Botox treatment must be repeated every four to six months to maintain the wrinkle-free forehead you desire.
Despite this requirement, a lot of individuals who have tried Botox simply swear by them. Often, the positive emotional effect of a wrinkle-free face outweighs its cost. Until the time comes when you decide otherwise, your baby-smooth face is all yours to flaunt.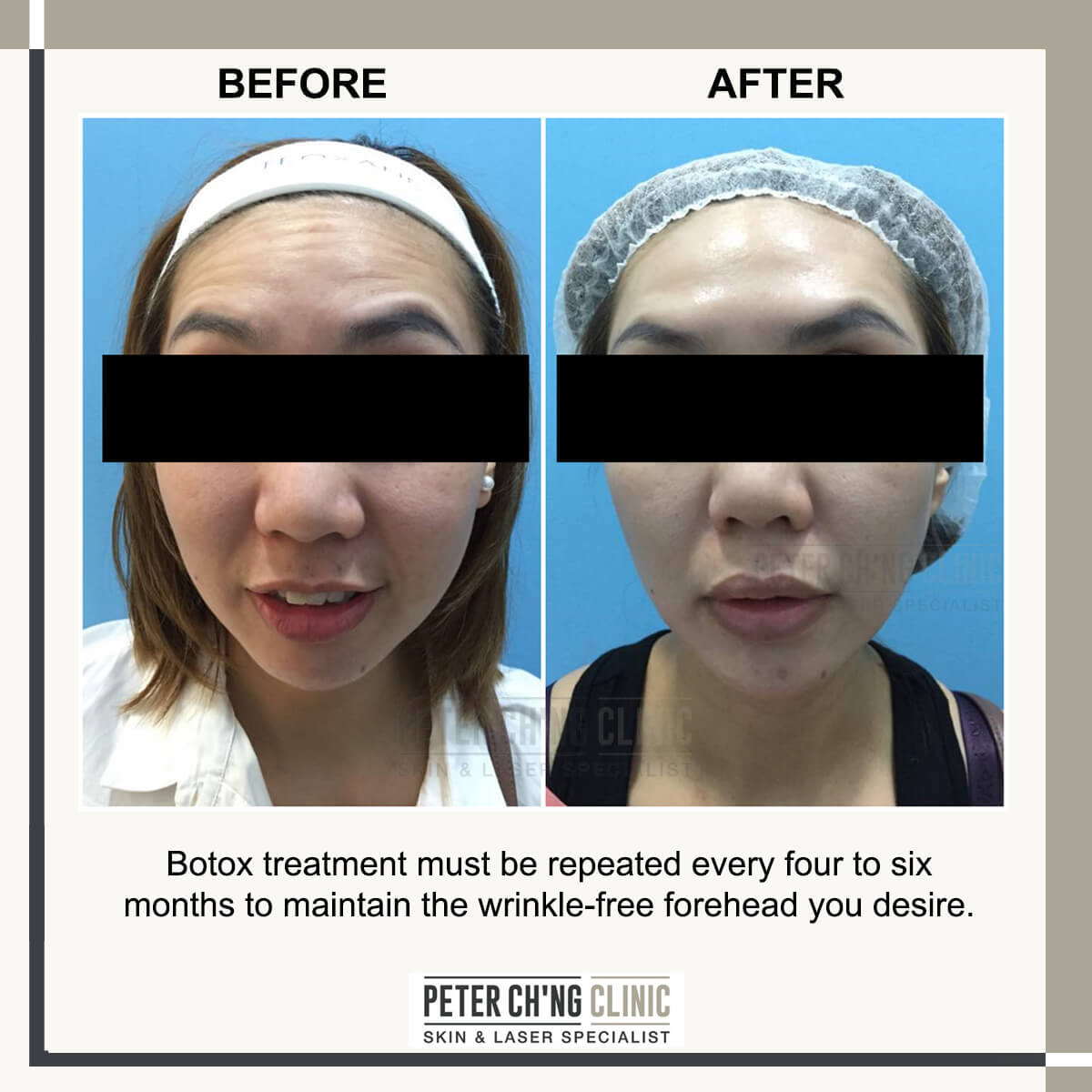 Conclusion
The key take away about Botox readiness is this - Never use your age as a barometer to gauge if you are fit for Botox treatment or not. If the fine lines on your face bother you although you're in your prime 20's, it is reasonable to consider Botox for prevention of fine lines. In fact, preventive Botox or "Baby Botox" is ideal for candidates aged mid-twenties onwards who wish to delay the onset of wrinkles. For a start, talk to a board-certified dermatologist, plastic surgeon or aesthetic practitioner. These medical specialists are your best and the first line of defense equipped with the best skill set to deliver optimum outcomes for Botox treatment.
---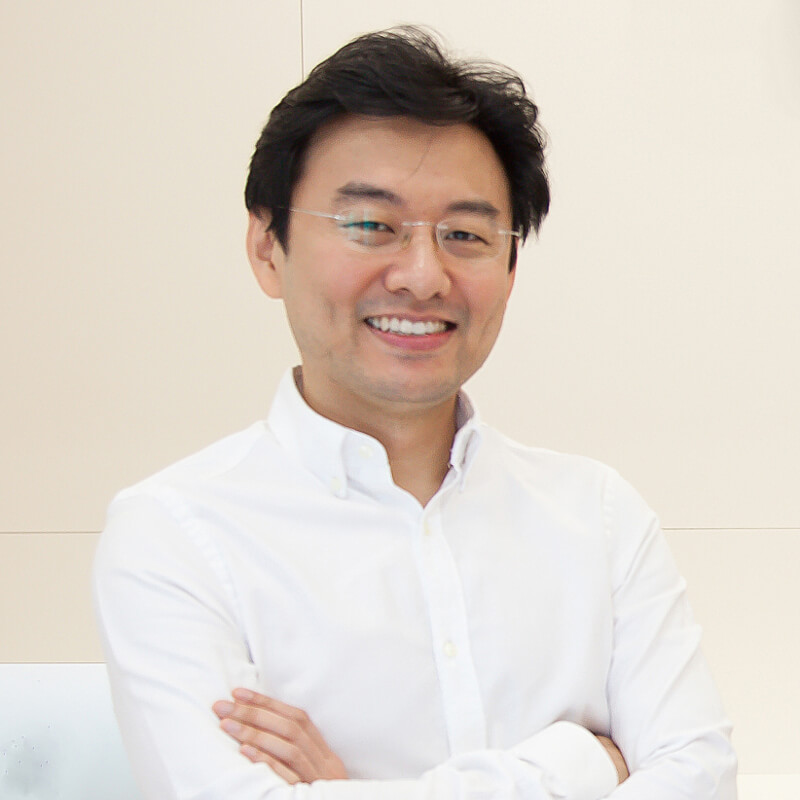 Dr. Peter Ch'ng Wee Beng
Dr Peter Ch'ng is a consultant dermatologist who always put his patients' safety and wellbeing as his top priority. As an esteemed dermatologist and skin specialist, Dr Peter prides himself in being able to treat acne patients of all types, with a 100% acne treatment success record.
If you'd like to ask more about your skin condition or have a discussion with Dr Peter, you can contact us at
+6011-22882299
,
Whatsapp
us, or
book an appointment with Dr Peter here
!
---
Treatments mentioned in this article :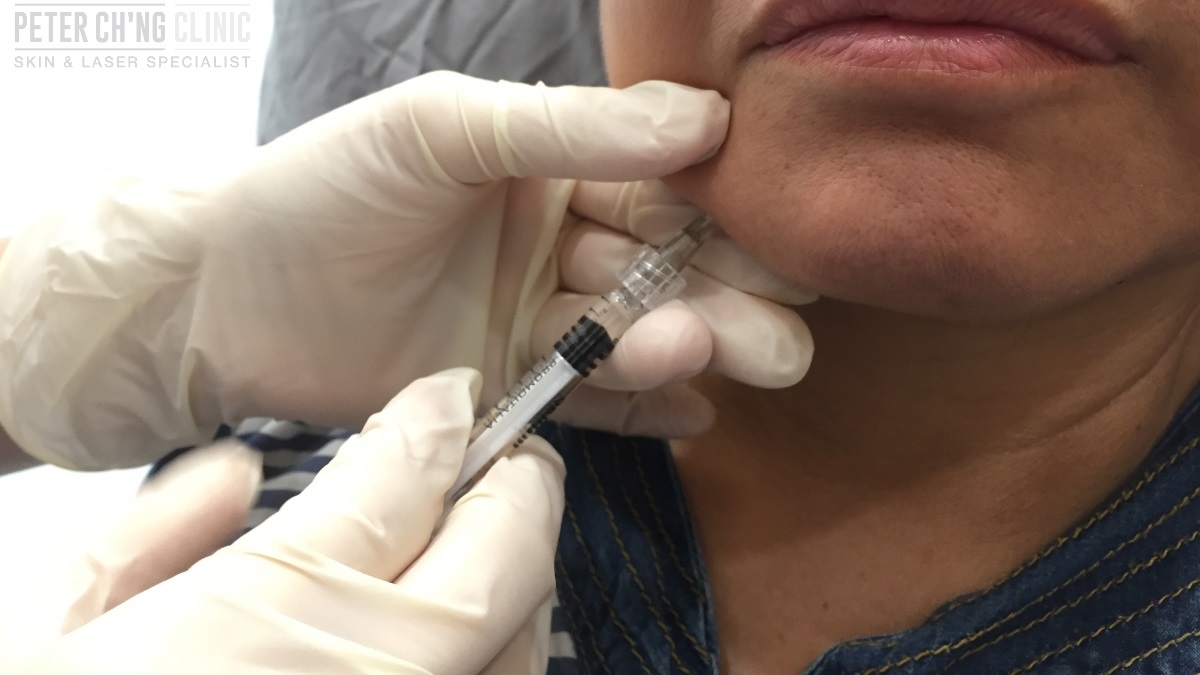 Filler / BOTOX Injection
Fillers like hyaluronic acid filler can be used to fill in the spaces in the skin where fat had been lost (the cause of the skin to sag) and volumize the skin to make it tight.