Patient Mailbox: Is Botox Safe?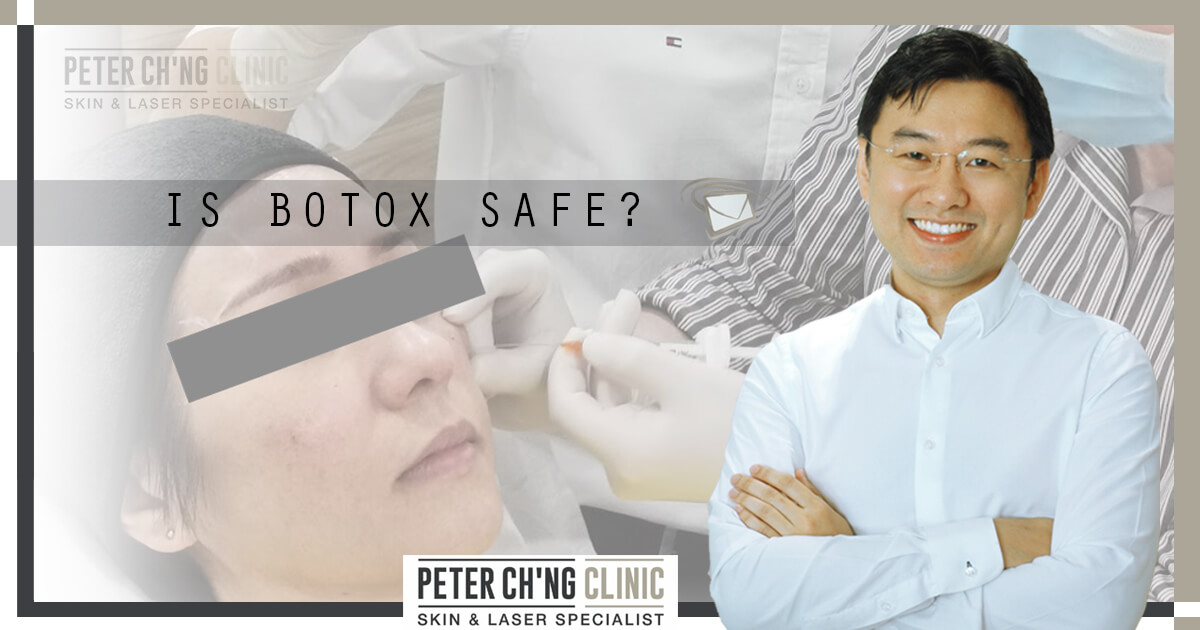 Hi! I'm Dr. Peter.
Here's Episode 32 of the Patient Mailbox series, where we collect handpicked questions submitted by patients suffering from various skin diseases and conditions, and personally answer them with our best efforts. I hope to help anyone of you who faces challenges from similar situations.
Editor's Note: Dr. Peter Ch'ng is a Consultant Dermatologist actively involved in numerous talks and workshops. He is also an esteemed contributor to dermatology research and publication internationally. He practices at both Peter Ch'ng Clinic Skin & Laser Specialist in Desa Park City and Gleneagles Hospital Kuala Lumpur.
Question:
Hi Dr. Peter,
I'm Stephanie. I am 47 years old. In the past few years, I noticed that the horizontal lines across my forehead and at the corner of my eyes have become more obvious. At this juncture, I am ready to explore Botox treatment, but I would like to know more about Botox. I am also concerned about the negative news surrounding Botox. I heard that Botox may cause permanent discoloration around the eye area, droopy eyelids, and even death.
Could you share with me the benefits of Botox treatments, and its risk and side effects? Thank you in advance.
Answer:
Botox® is a popular brand of neurotoxin protein that is used to temporarily relax facial muscles. As such, Botox can reduce the appearance of existing fine lines and prevent the formation of new lines too. Just like how a lot of us use the brand "Colgate" to describe toothpaste, Botox essentially is a botulinum type A (BTA). BTA works by blocking the signals from the nerves to the muscles. Since the injected muscle no longer receives the response to contract, wrinkles and fine lines will eventually soften and become less obvious.
In the market, Botox® is the first commercially-available BTA brand to be approved by the U.S. Food and Drug Administration (FDA). This was followed by Dysport and Xeomin.
Botox is widely used to treat dynamic wrinkles – the type of wrinkles you will see when your muscle contracts and move. If you have a very strong jawline, Botox can be injected into the masseter muscle to weaken the muscle. This will shrink the masseter muscle size over time, resulting in a V-shape face, without invasive surgery to shave down the jawline.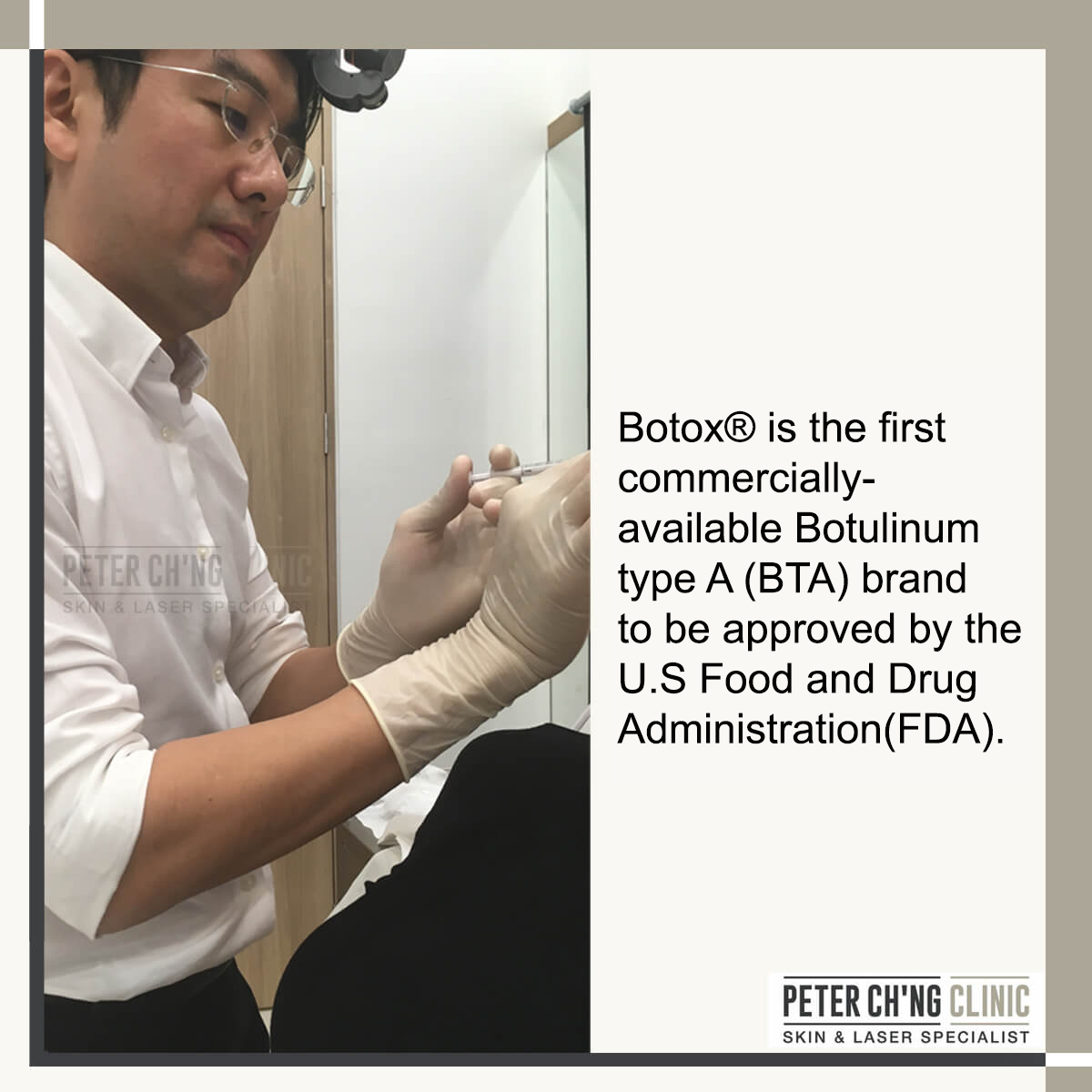 Am I too young or too old for Botox treatment? When should I start getting Botox?
There is no hard-and-fast rule that dictates the age group suitable for a Botox regime. In my practice, if a patient presents with dynamic fine lines, I would recommend Botox treatment, regardless of age. This is because when Botox is injected at the onset of facial lines, it will prevent future formation.
While fine lines are caused by aging, having some lines is human nature. As such, I strive to balance the right dosage between the genders, as society tends to accept more lines on men, compared to women. That's why a face-to-face consultation is extremely important, where I take the time to understand my patient's concerns and aesthetic goals. Taking into account my patient's lifestyle and severity of wrinkles, I then decide on the optimum dosage of Botox to administer.
Does Botox help to slow down the formation of fine lines and wrinkles?
This is an interesting question, which I can address by sharing a case study. In 2006, a study was conducted on a pair of identical twins, whereby one of the twins started Botox injections in her early 30s, while the other did not have any treatment. Fast forward 13 years later, the twin who received regular Botox injections reportedly had better and smoother skin, compared to the Botox virgin.
As such, Botox is effective in slowing down the formation of fine lines and wrinkles.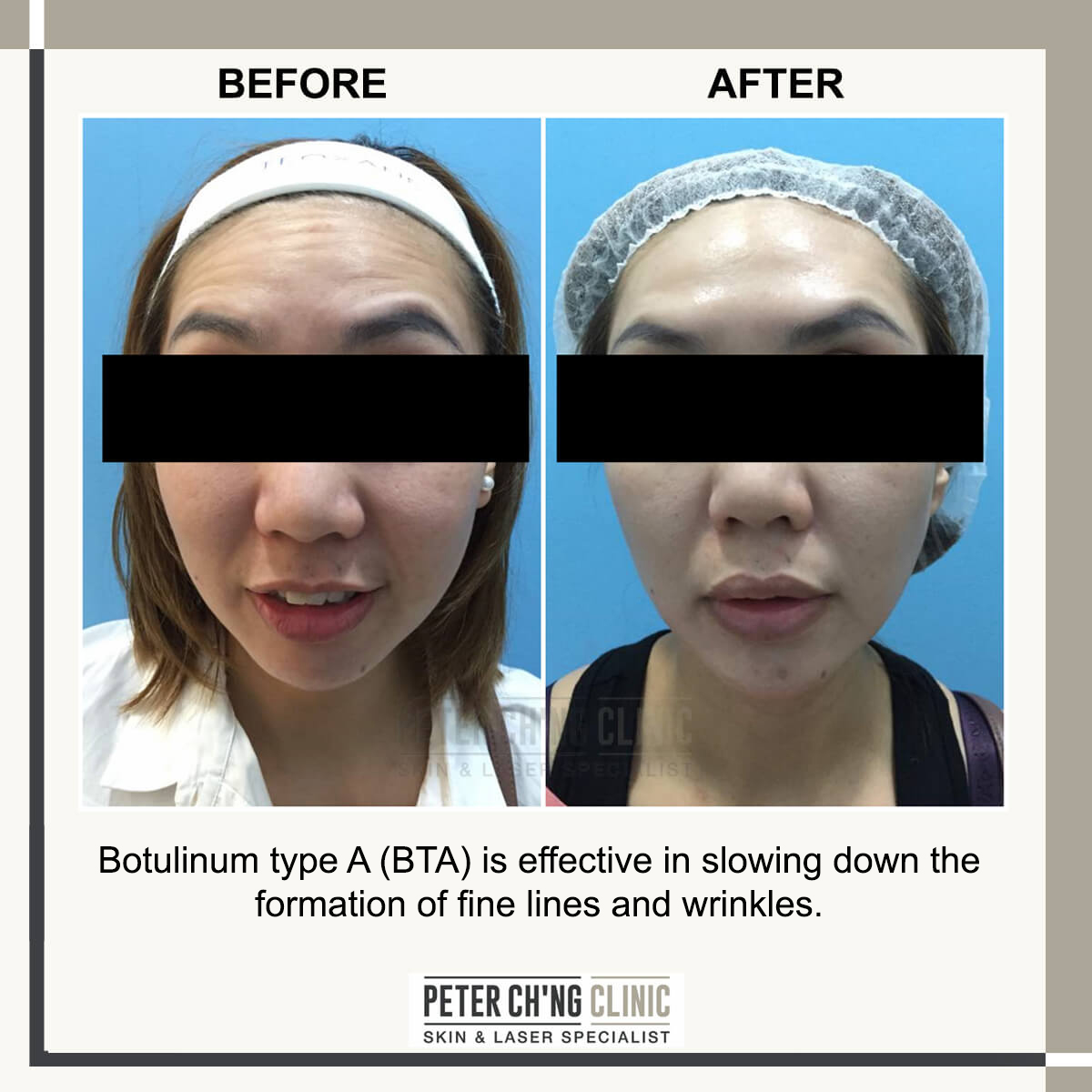 What are the risks and side effects related to Botox treatment?
Botox is a very safe procedure in the hands of a board-certified dermatologist or an experienced doctor. The fact that no death has been reported from the use of Botox upholds that Botox is very safe. Contrarily, we often hear of death due to Botox in Hong Kong and China. But these are false information as investigations are still on-going. In such cases, there may be a possibility that the victim was injected with an infusion of concoctions, with more than one underlying cause to the extreme reaction.
If Botox is not properly injected, it can cause brow ptosis or eyelid ptosis, resulting in droopiness in this area. If the injector understands the anatomy well and knows where to inject, the outcomes are natural. Indeed, a trademark of a good injector is when the patient looks refreshed post-treatment, yet there are no tell-tale signs of any treatment!
A lot of patients ask me if their face will look stiff after the treatment. I would assure them that under the skilled hands of a trained injector, they will look rejuvenated - not "frozen" or expressionless. Looking stiff is an indication that too much Botox has been injected. Because of bad technique and poor understanding of facial anatomy, Botox often gets a bad reputation, but this is not always the case.
I like to approach Botox treatment uniquely, as there is no one-size fit all formula for each patient. I also warn my patients to be cautious of lowly-priced Botox treatments, as such neurotoxins may have been watered down with other elements. Bear in mind that our face is like a complicated puzzle of nerves. Any damage to our facial nerves and muscles may distort our appearance. So, to get the best results for Botox treatments and for your safety, remember to consult a certified dermatologist.
---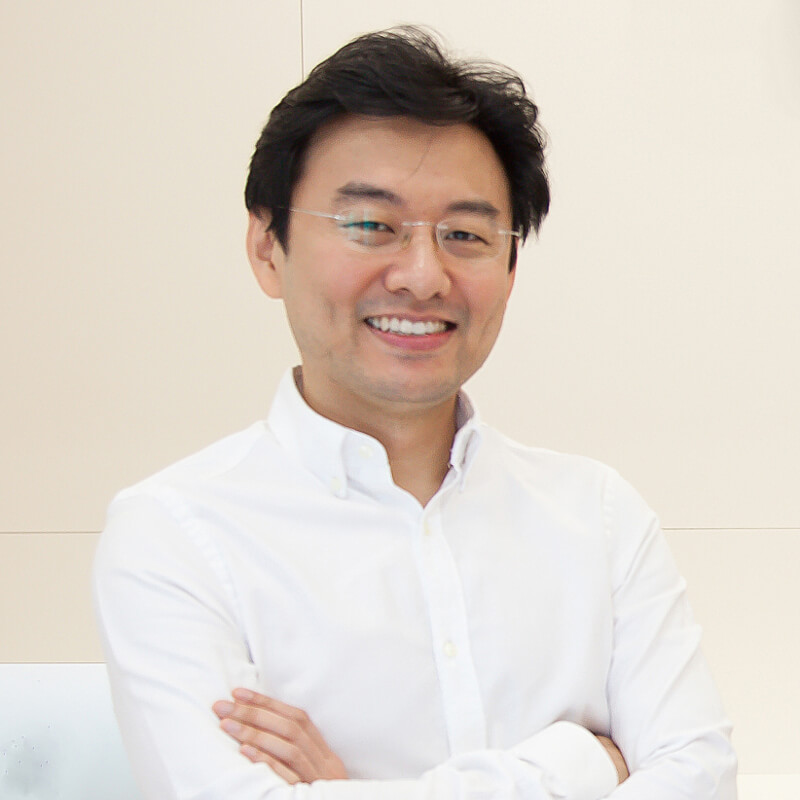 Dr. Peter Ch'ng Wee Beng
Dr Peter Ch'ng is a consultant dermatologist who always put his patients' safety and wellbeing as his top priority. As an esteemed dermatologist and skin specialist, Dr Peter prides himself in being able to treat acne patients of all types, with a 100% acne treatment success record.
If you'd like to ask more about your skin condition or have a discussion with Dr Peter, you can contact us at
+6011-22882299
,
Whatsapp
us, or
book an appointment with Dr Peter here
!
---
Treatments mentioned in this article :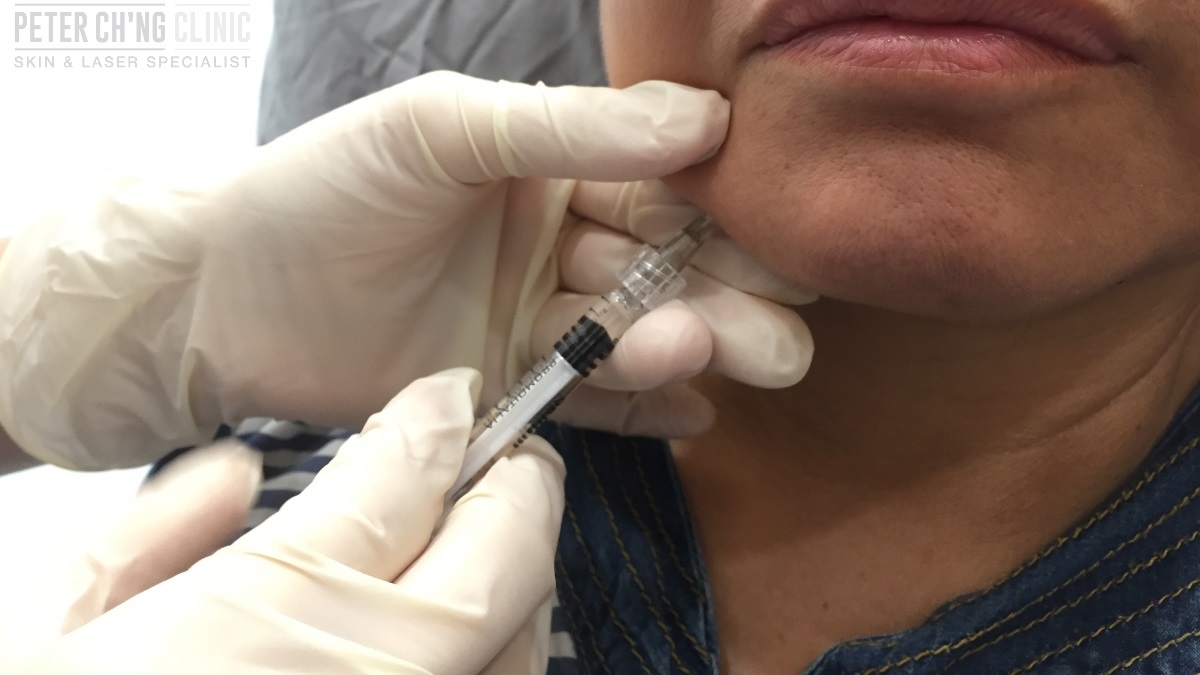 Filler / BOTOX Injection
Fillers like hyaluronic acid filler can be used to fill in the spaces in the skin where fat had been lost (the cause of the skin to sag) and volumize the skin to make it tight.