5 Things You Misunderstood About Your Large Pores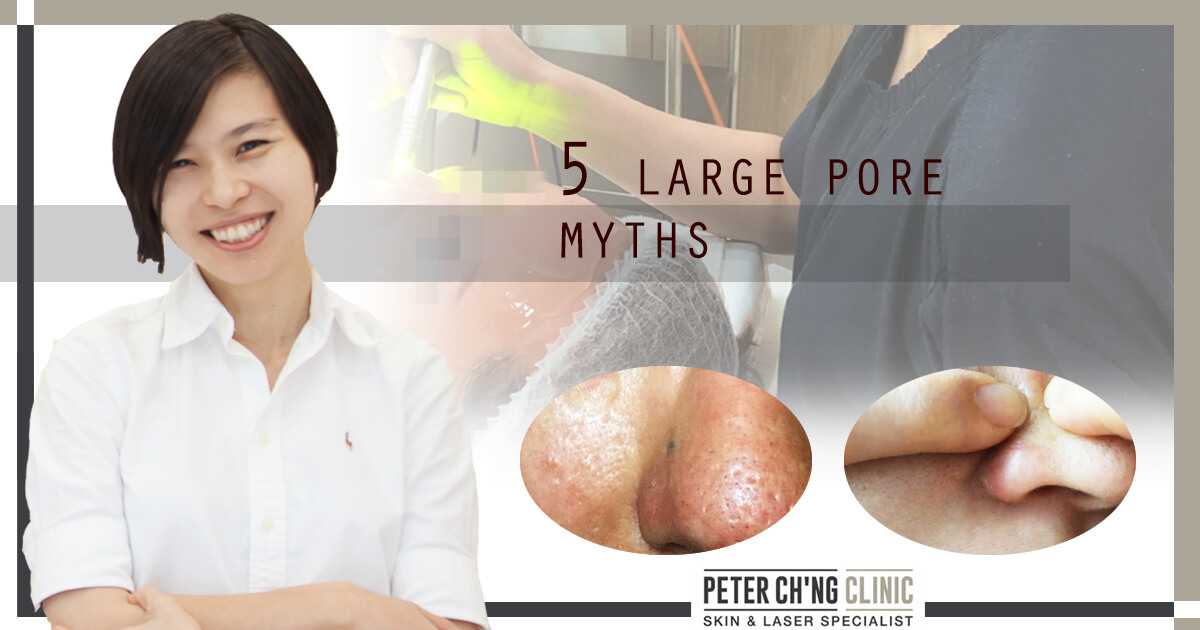 Are you annoyed with the pores on your face? Do you look into the mirror everyday thinking of how much you hate these large pores on your face?
Last week, Dr Loo shared with us on the causes behind large pores, and how we can get rid of them. You can take a look here: Patient Mailbox: Large Pores on My Face Like Orange Peels
However, as much as we hate our large pores, there are actually several myths about them that we may have believed wrongly, because in fact, our pores aren't just plainly annoying us and affecting our appearances.
We compiled the 5 things that patients with large pores commonly misunderstand about large pores here, see if you have done so, too!
Misunderstanding #1: Pores have no other uses other than producing oil annoyingly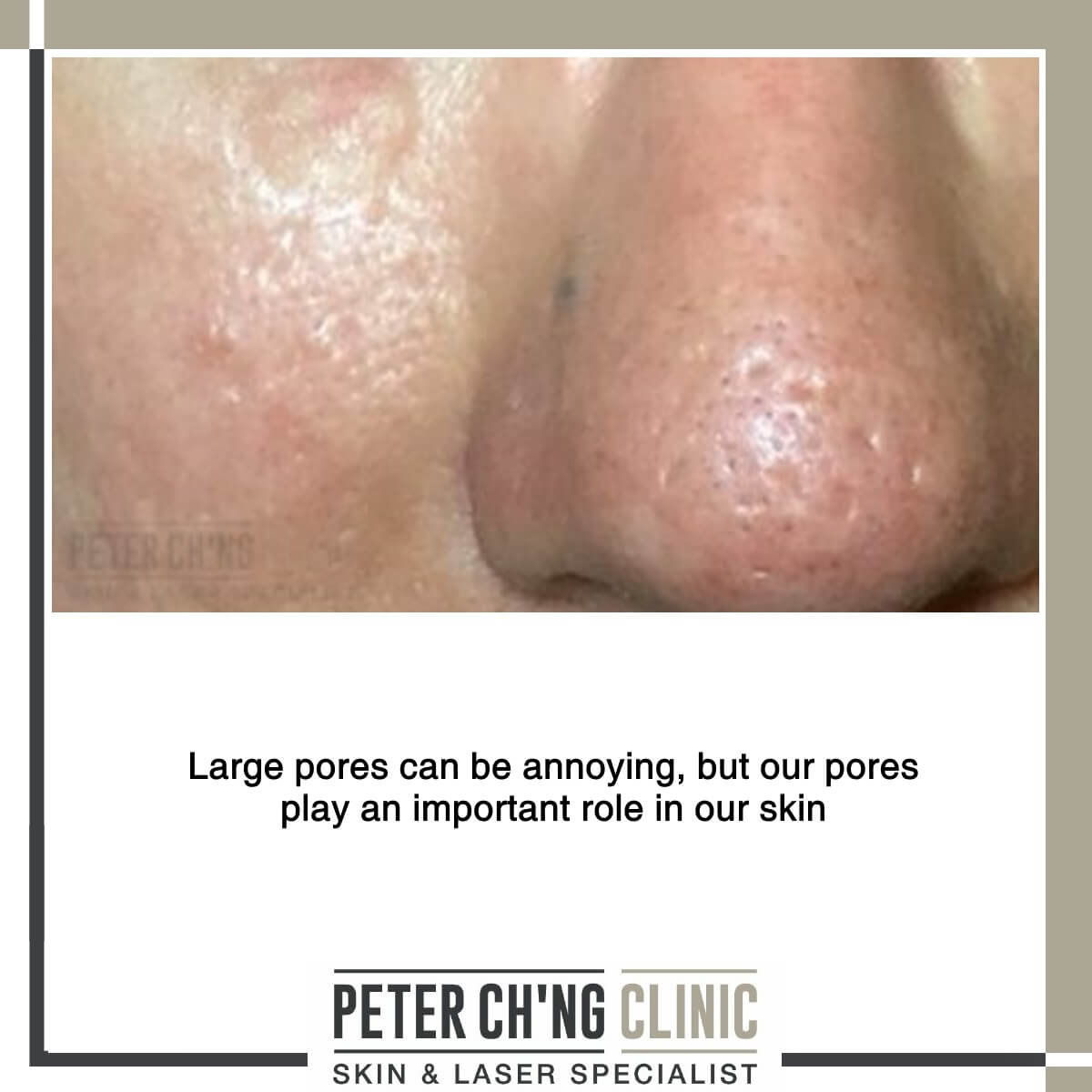 While it is true that sebum and oil are produced in our pores and they can block our pores to cause oily skin, the oil pores on our skin are actually important to provide a passage for the oil produced to arrive on our skin surface.
The main purpose of the oil production in our skin is actually to protect our skin surface from drying up. The problem occurs when our glands produce too much oil, more than it needs to protect our skin surface, and this causes oily skin.
And when the oil blocks our pores, our pores become enlarged, creating the large, visible pores on our skin surface.
So we do need our pores, and they, along with the oil production within our skin, play an important role in keeping our skin healthy.
Misunderstanding #2: Large pores collect dirt to produce blackheads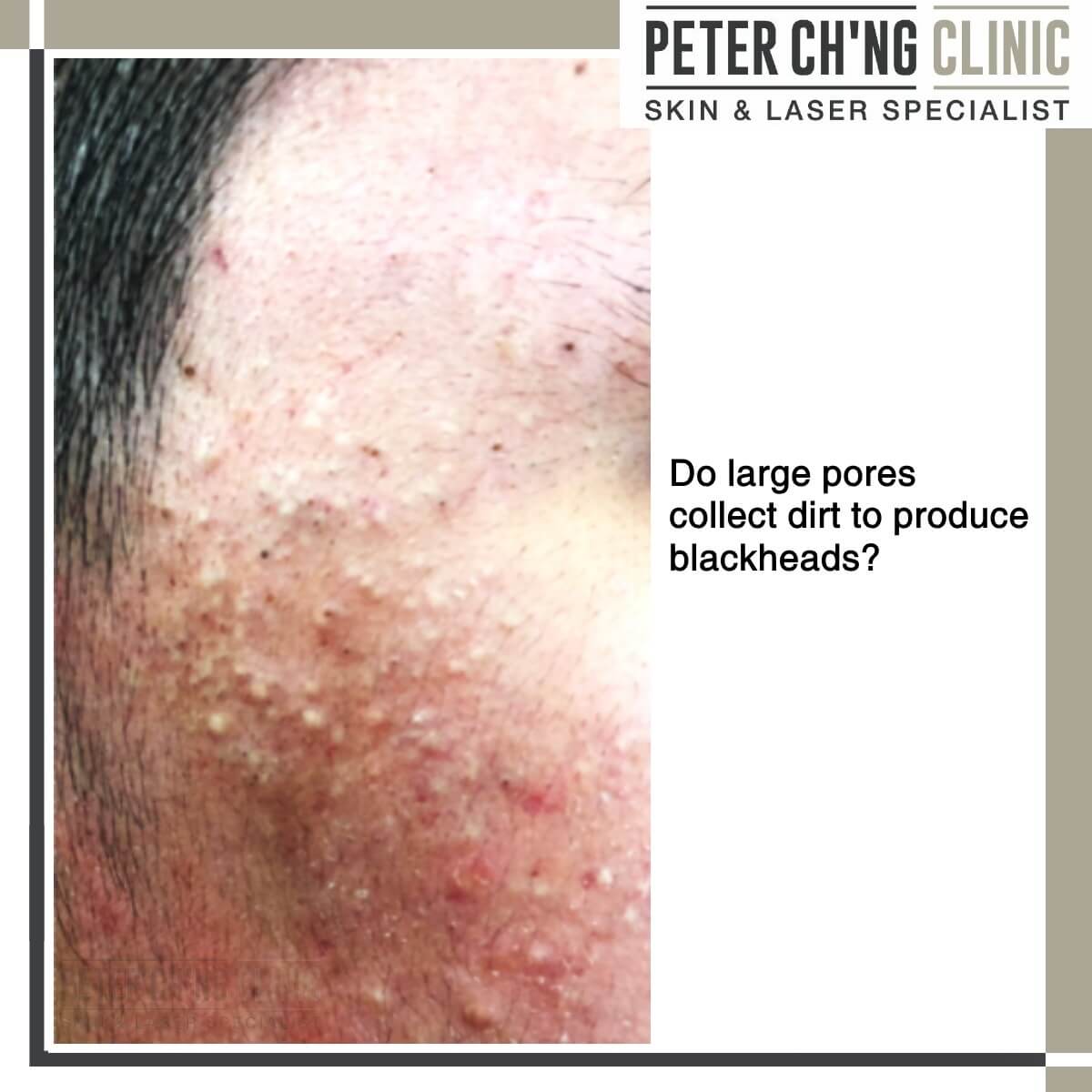 We always think that blackheads are dirt, because of their colour and appearance. Actually, blackheads appear as a result of clogged pores with oil and dead skin cells. They turn black or dark in colour because these are oxidized sebum or oil.
Sebum, or oil, is trapped in our pores. And when the oil gets oxidised along with the pores, they become blackpores, and if not, they turn into white pores. Recurrent black and white pores also cause enlarged pores on our skin.
Besides, when the oil that is trapped in our pores gets in contact with bacteria, this is where those big red inflammatory acne appear.
In other words, there is NO NEED to squeeze your pores, because there are no 'dirt' for you to squeeze out! By squeezing your pores, you run the risk of injuring the skin on both the outer and inner layer, while doing so, and may potentially lead to inflammation.
Misunderstanding #3: We can 'open' and 'close' our pores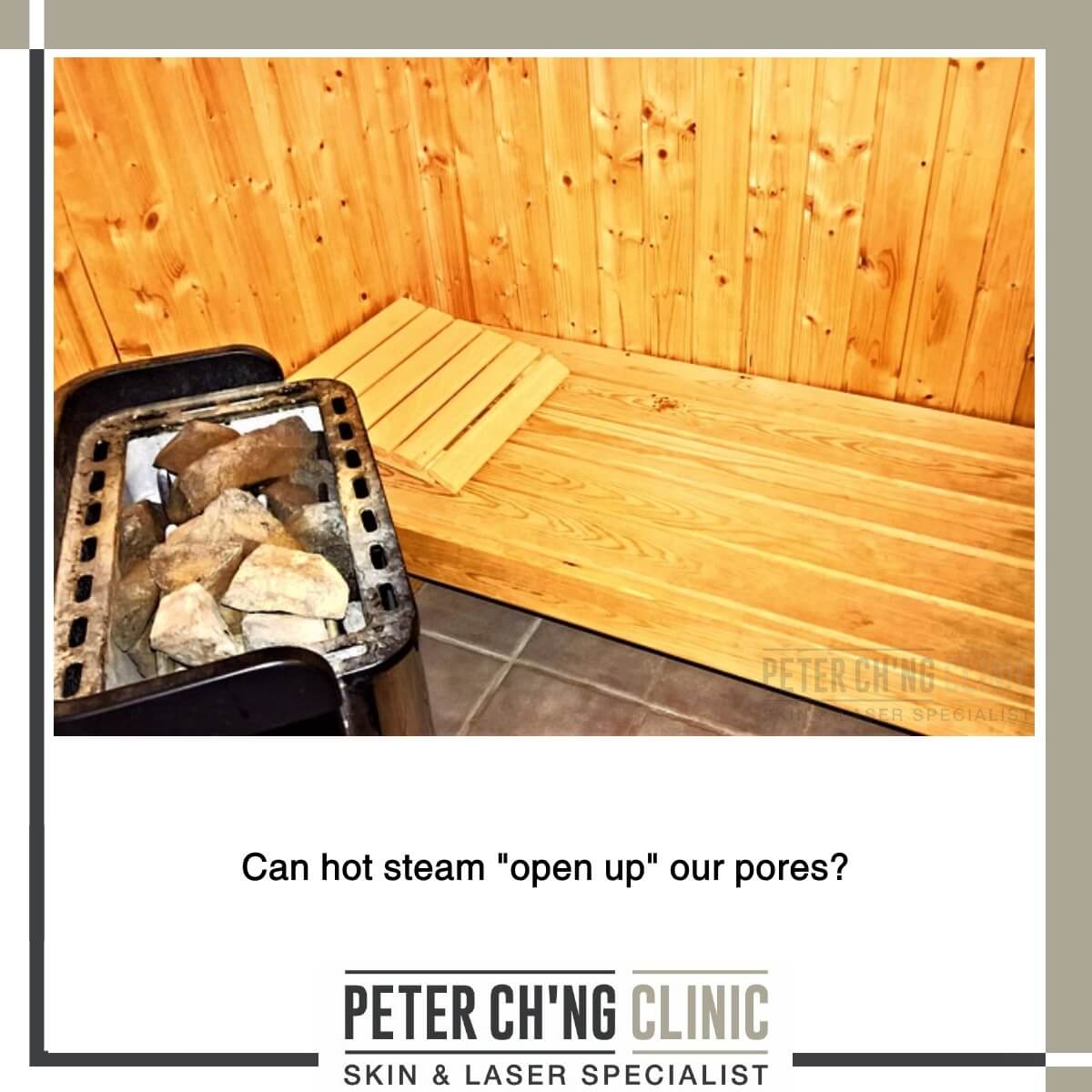 Contrary to popular belief, no, we can't 'steam open' our pores. Even though steaming our skin can help loosen up the sebum or substances beneath our pores, our pores do not "open up" as there are no muscles around our pore opening to do so.
And vice versa, cold water doesn't 'close' our pores either!
But why do our pores appear smaller after a session of steaming our facial skin?
This is because the sebum in our pores loosen up due to the steam, so our pores seem to appear smaller.
Misunderstanding #4: Sunlight can help shrink your pores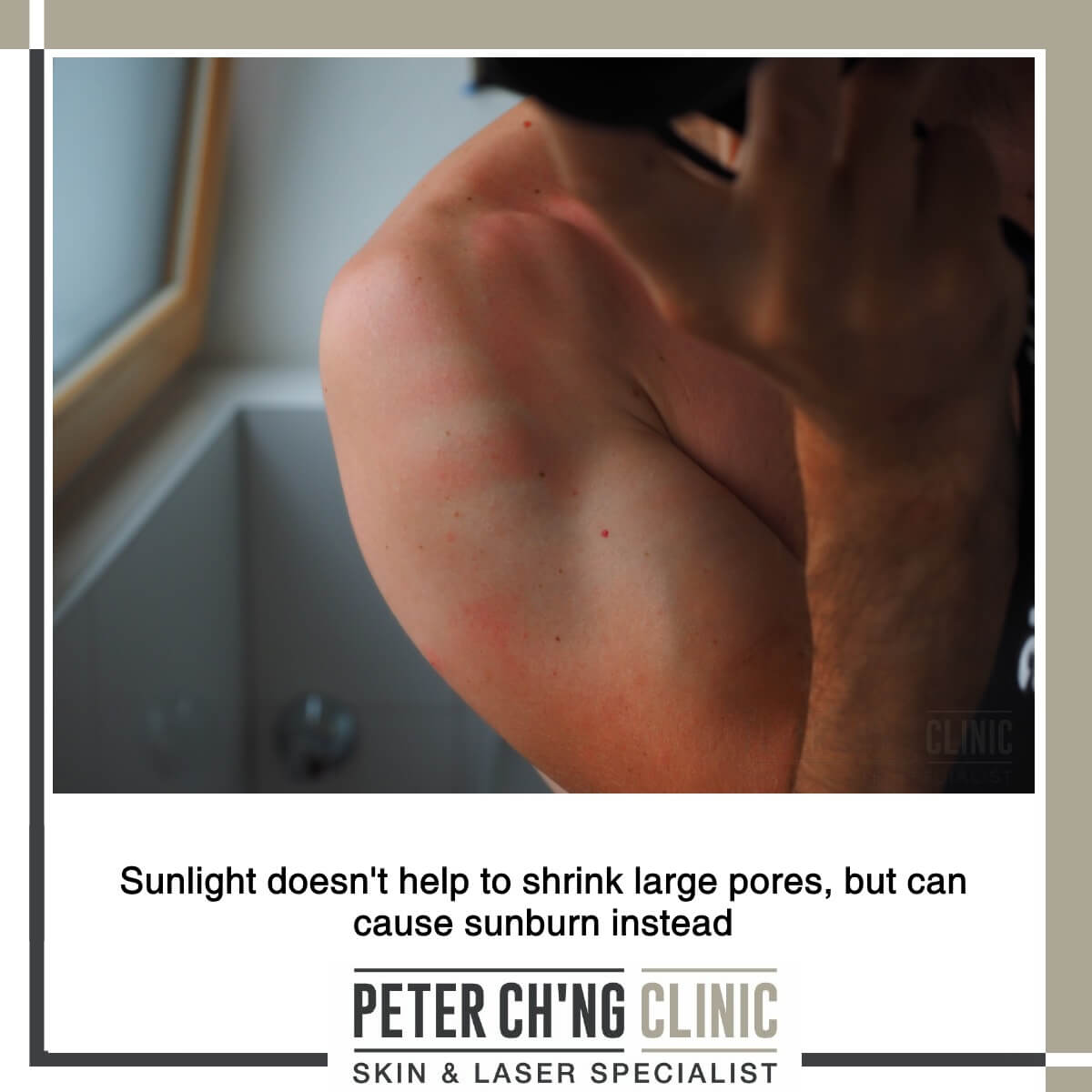 We have heard people saying, as bizarre as it may sound, that sunlight can help shrink our pores and make them smaller. But this cannot be more wrong.
In fact, the more sunlight or UV (ultraviolet) rays that we get on our skin, the larger our pores may appear. One reason for this is due to the UV rays weakening our skin collagen that keeps our pores tight. As a result, our pores become looser and appear larger.
Excessive sunlight exposure also dehydrates our skin and causes it to produce more oil, which can cause clogged pores and further enlarge them.
Besides, excessive sunlight exposure, especially during the hours between 10am to 4pm, can bring various harmful effects to our skin, including sagging skin, wrinkles, pigmentation, skin damage, and skin diseases.
Misunderstanding #5: Large pores are impossible to treat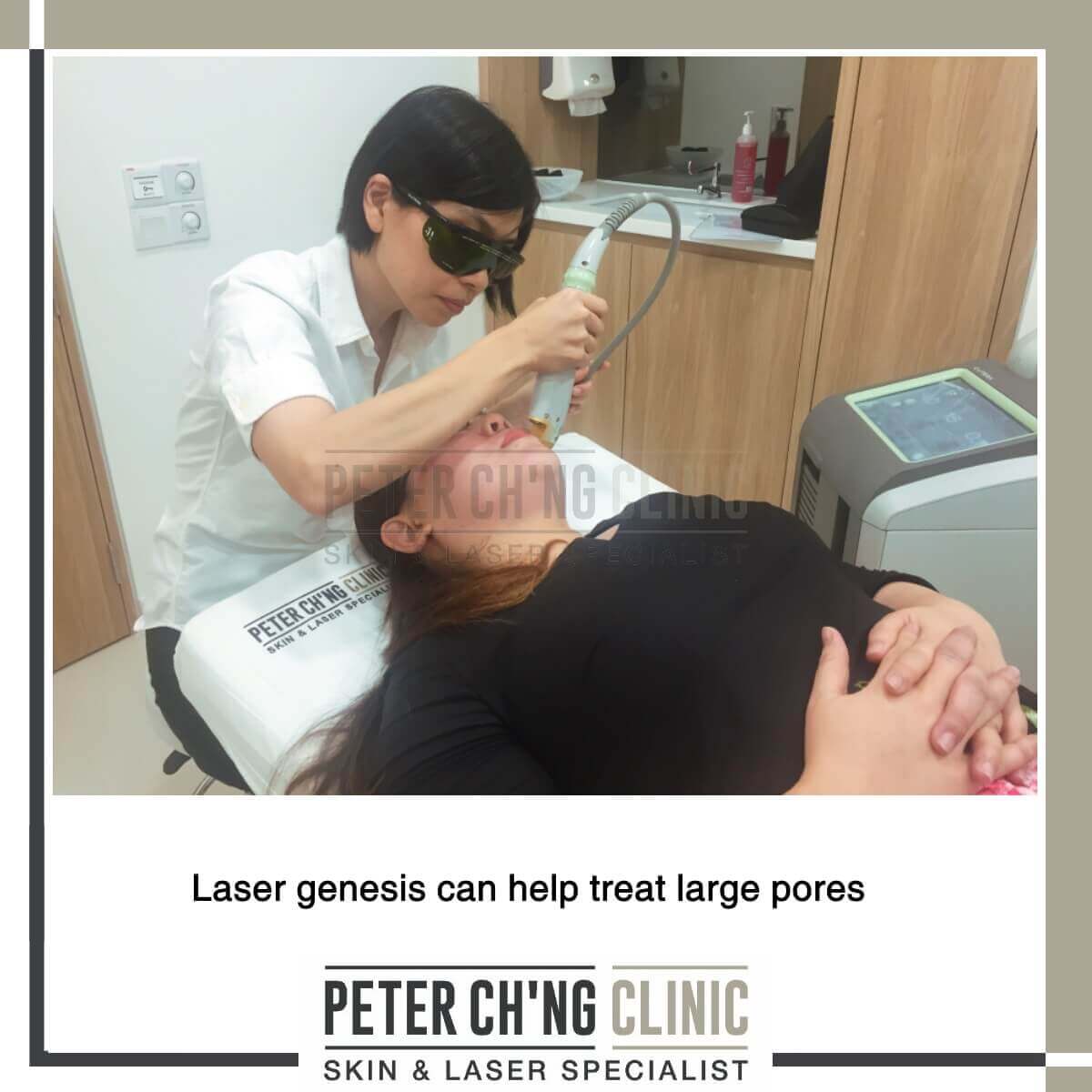 While we can't technically "get rid" of our pores (they are part of our skin and play an important role), we can indeed minimize our large pores and make them smaller than appearing like orange peels on our skin.
Treating our large pores starts at home from skincare. Choosing the right facial cleanser with salicylic acid to tackle excessive oil production problems can help in cleaning and reducing the oil on our skin so that they don't clog our pores.
The most effective treatment after that would then to get a laser treatment to resurface the skin by unclogging the large pores and renewing the skin surface for a smoother complexion without large pores.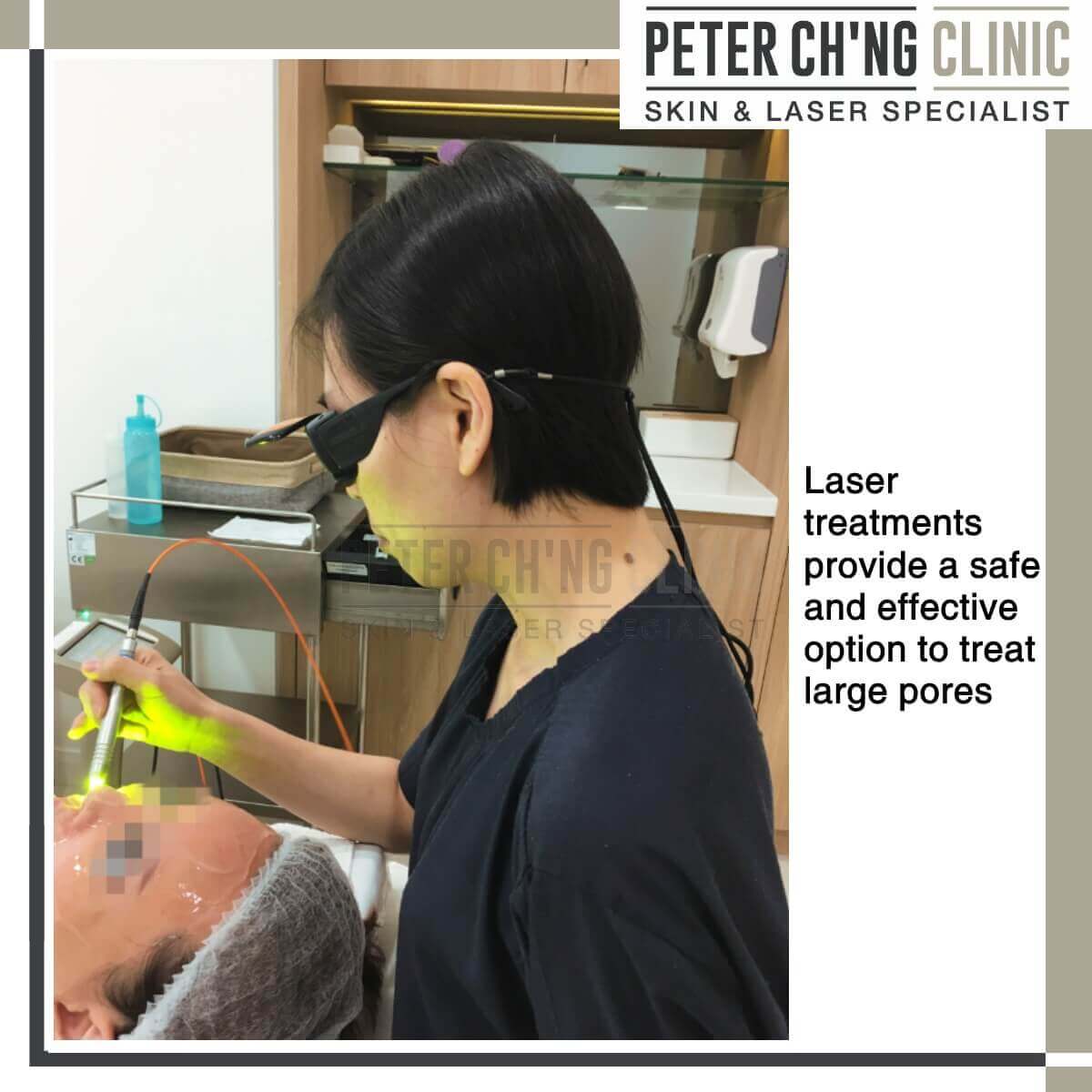 Read more about the steps you can take in minimizing large pores, as shared by our Aesthetic Physician Dr Loo, here: Patient Mailbox: Large Pores on My Face Like Orange Peels
Being an experienced skin doctor of many years at Peter Ch'ng Clinic Skin & Laser Specialist, Dr Loo always says that it is important for us not to just treat skin conditions as patients come and go, but also to make sure patients' safety and wellbeing are always upheld, including having these myths and misunderstandings about our skin are busted - so make sure you care for your skin not only diligently, but also in the right way!
We'll be back with the Patient Mailbox series with Dr Peter Ch'ng next week, so stay tuned!
---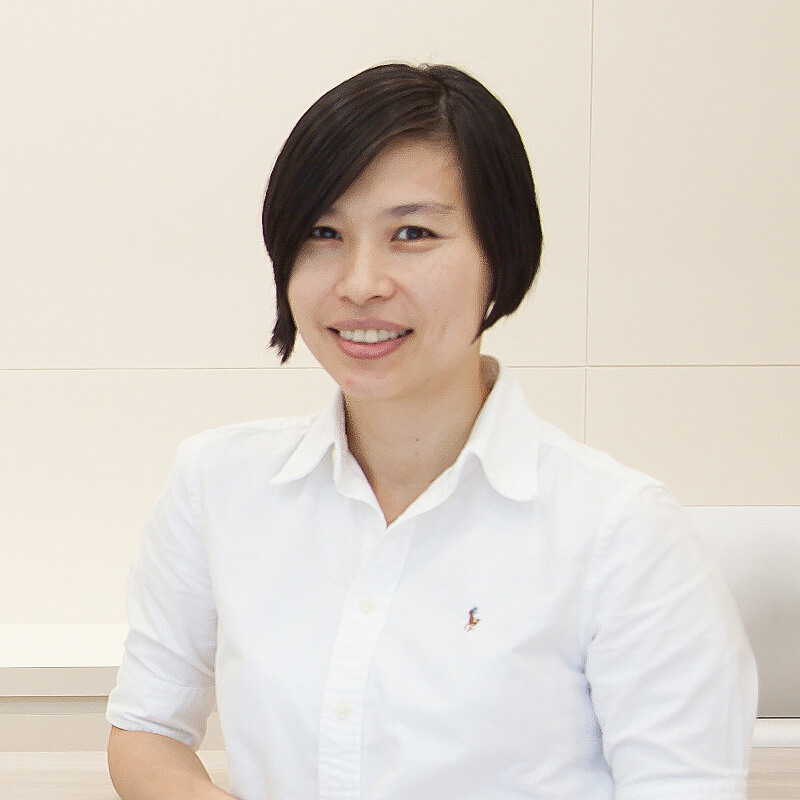 Dr. Loo Keng Shien
Dr Loo Keng Shien is a consultant aesthetic physician who loves to listen to patients' problems and find medical solutions to help in their skin and aesthetics journey. Dr Loo practises evidence-based medicine, and with her experience, she has listened to and helped numerous patients solve their skin problems or achieve their aesthetic expectations safely and effectively.
If you'd like to ask more about your skin condition or have a discussion with Dr Loo, call us at
+6011-22882299
,
Whatsapp
us, or
book an appointment with Dr Loo here
!
---
Treatments mentioned in this article :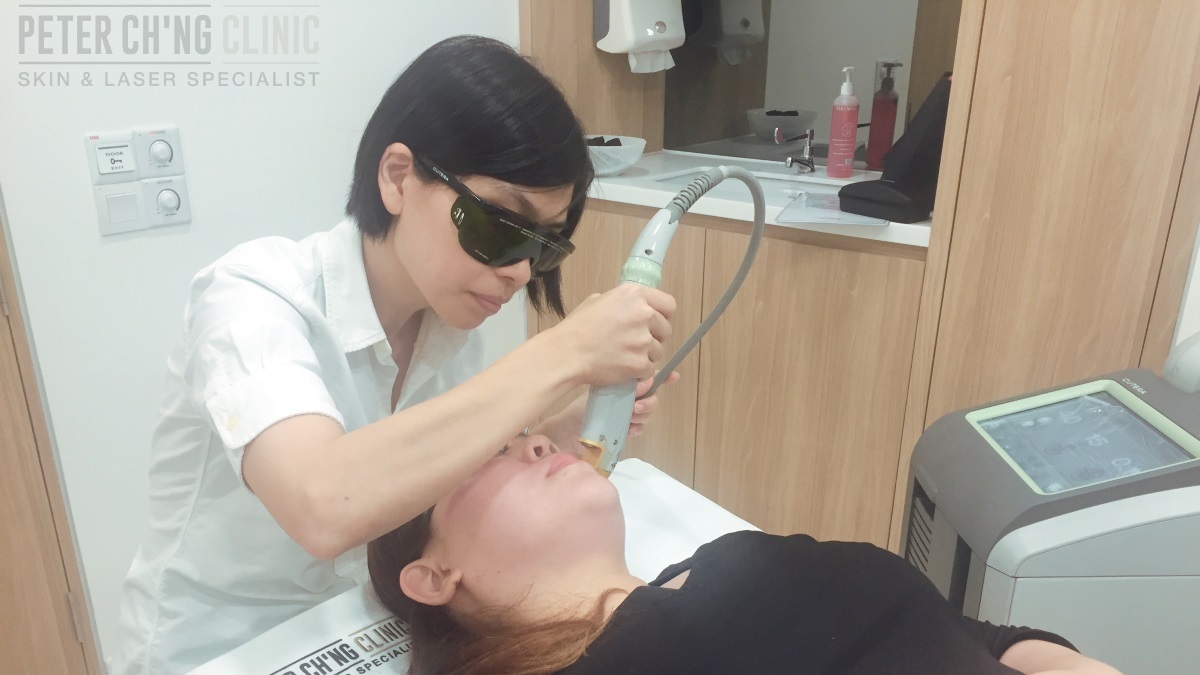 Laser Genesis
Laser genesis is a laser treatment that is non-invasive, that is, no surgery is involved. The heat from the laser penetrates our body and stimulates collagen growth, filling in the collagen loss due to the aging process.