It's Not Just Blushing: 5 Facts about Rosacea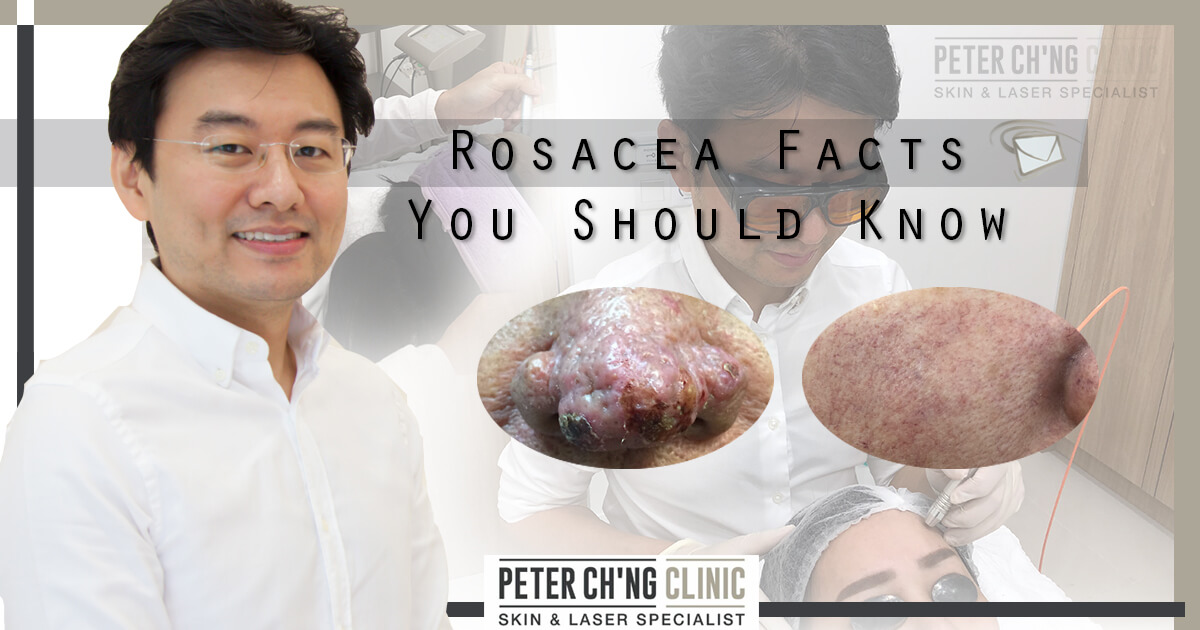 Do you have rosacea? Or do you have regular hot flushes during certain times? Properly diagnosing your skin condition is always the first step towards any treatments, as Dr Peter Ch'ng, our dermatologist, always says.
Last week, Dr Peter also shared extensively on rosacea in the latest episode of our Patient Mailbox series, do check it out here: Patient Mailbox: Can Rosacea be Treated?
First off, we should differentiate rosacea from typical hot flushes or blushing. Rosacea is a skin disease, while hot flushes or blushing is intermittent, in that it happens and goes on and off. You can get hot flushes when you feel shy, or when you eat something like spicy food that triggers the flushes. Some diseases like thyroid disease can also cause a flushing syndrome on our skin.
What about rosacea? We'll look at 5 facts of rosacea that not many people may know about today!
1. Rosacea is a skin disease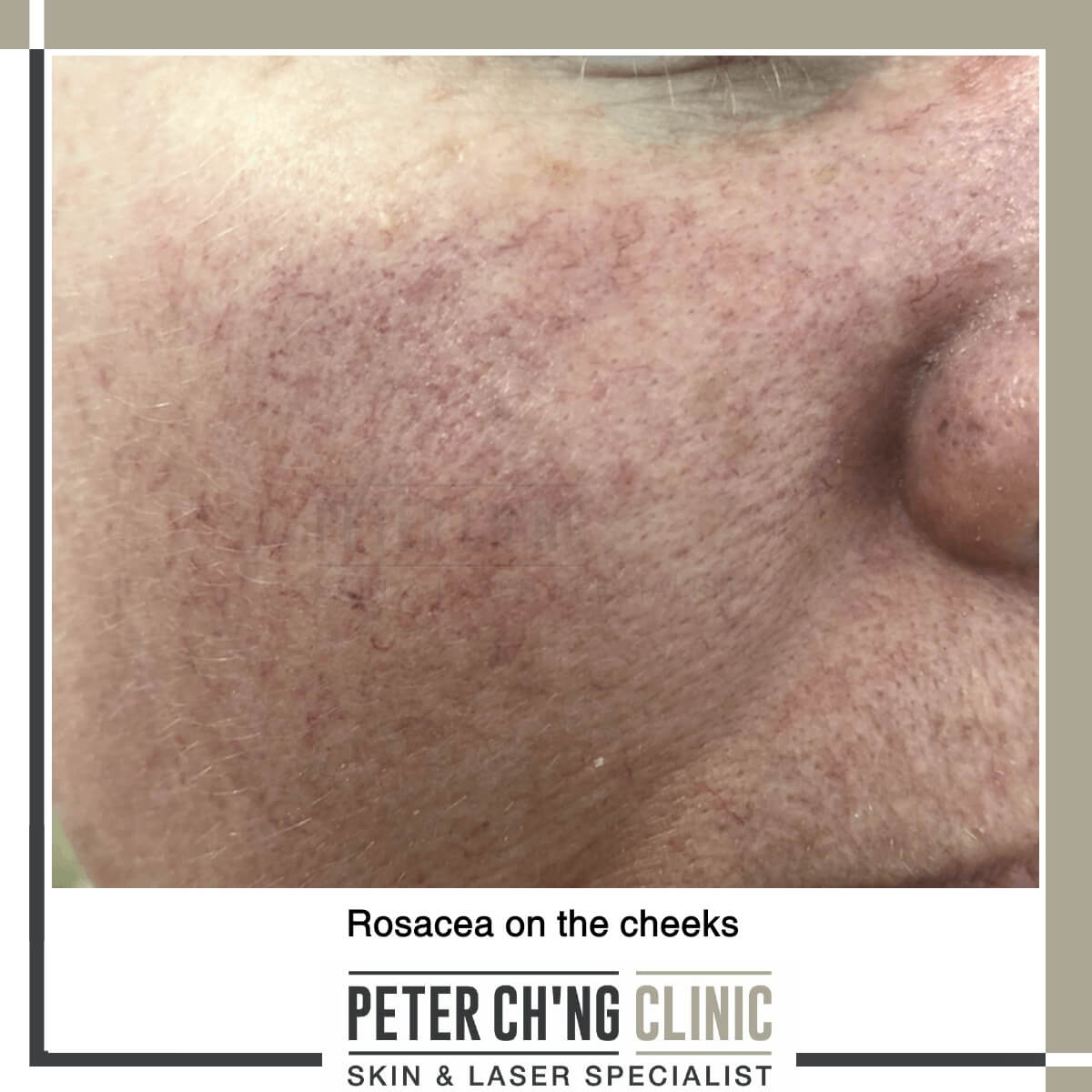 Even though the exact cause of rosacea is unknown, it develops on our skin due to our body's immune system causing the inflammatory disease of rosacea.
There are 4 types of rosacea.
Erythematotelangiectatic rosacea
This type of rosacea causes redness and dilated veins on the skin. So unlike hot flushes, we not only see the red rashes, but also the vessels and veins on the skin.
Papulopustular rosacea
From the name, papule is the red bump, and pustule is the pus in this bump. So papulopustular rosacea is the rosacea with red bumps containing pus on the skin.
Red, inflamed acne also contains papule and pustule, but acne also has comedones, which are the black pores and white pores we see often along with acne.
Rosacea doesn't have comedones, so it also doesn't cause white or black pores.
Phymatous rosacea
This type of rosacea causes the thickening of the skin or a bumpy texture on the skin of the affected area. It also often happens around the nose area, in which it is called rhinophyma.
Ocular rosacea
Ocular is our eye area, so this type of rosacea can cases red eyes intermittently. Swelling is also common with a gritty sensation of uncomfortable eyes.
2. Rosacea often runs in the family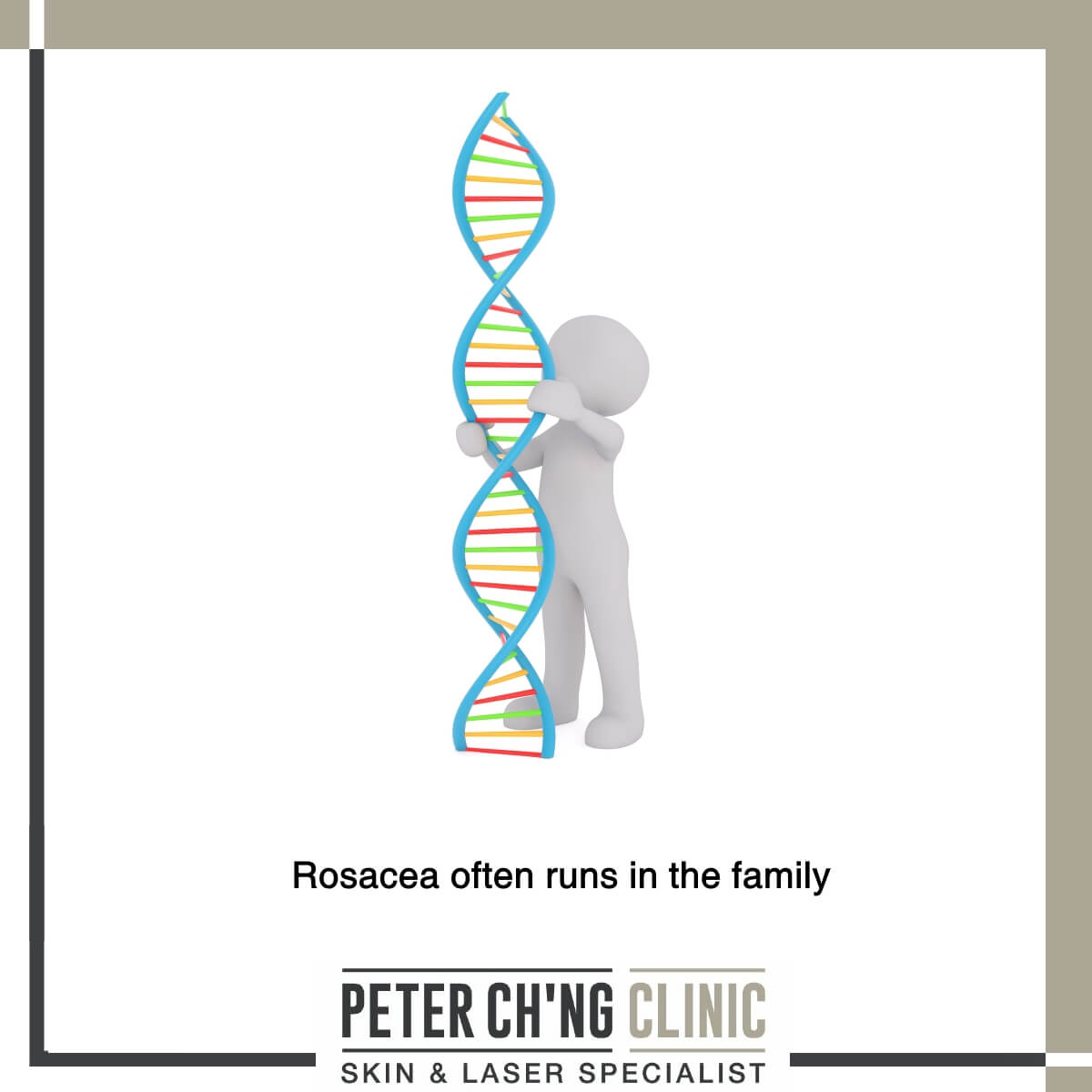 There are no exact known causes for the development of rosacea, but one common trait of rosacea occurrences are that they are usually genetic. So if your family members have a history of rosacea, there's a possibility that you have a risk of developing rosacea, too.
Some studies do show that there are certain bugs and bacteria that are found in the stomach may trigger rosacea, and there are also studies showing that certain mites on the skin may play a role in the formation of rosacea.
Our body's immune system plays a role in causing this inflammatory disease of rosacea, and it is this inflammation on the skin that is triggered by the overreaction of our body's immune system.
3. Rosacea flare-ups can be triggered by heat and diet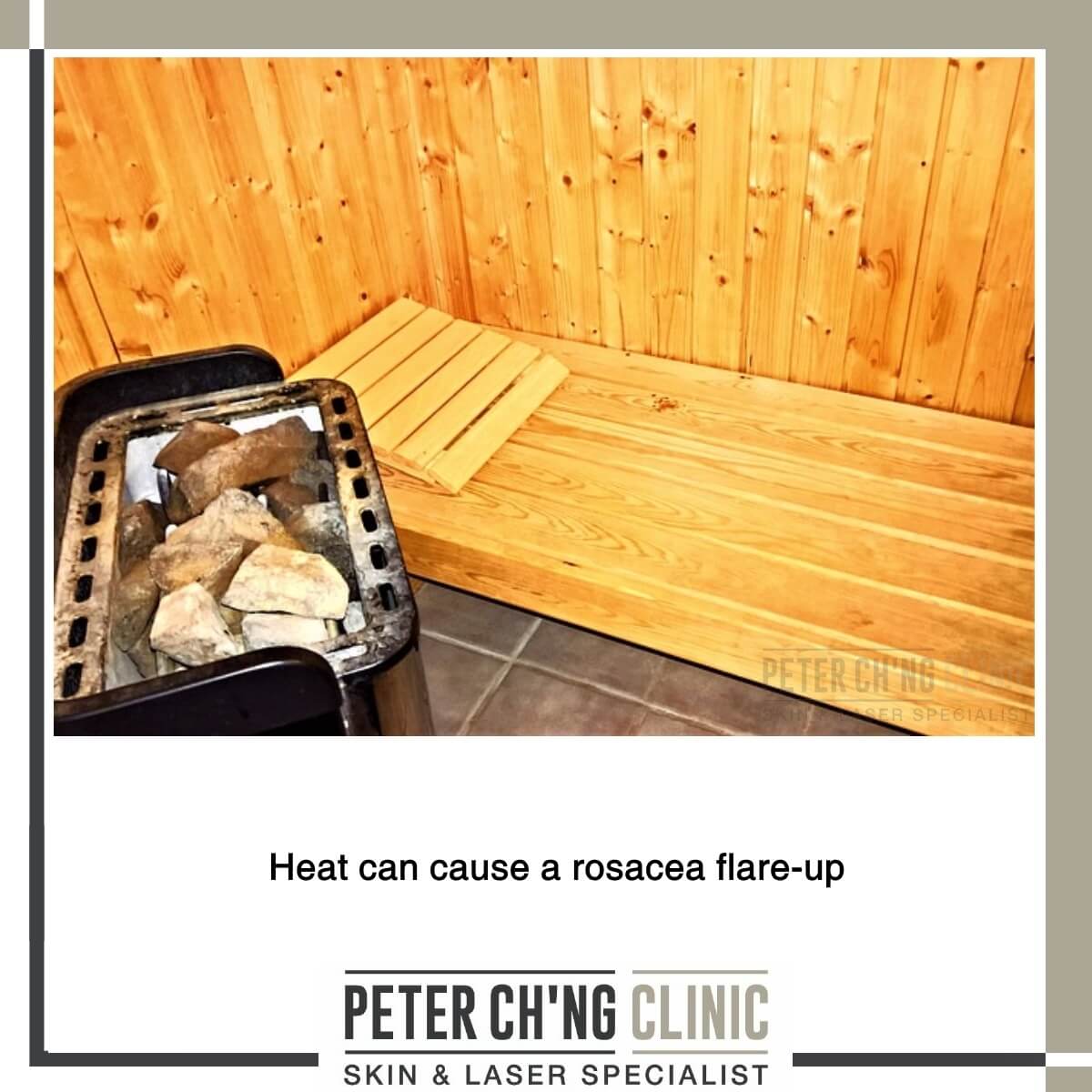 Rosacea is a continual skin disease, but flare-ups can occur intermittently due to several factors.
According to a study by the National Rosacea Society, the highest occurring rosacea trigger is sun exposure, followed by emotional stress, hot weather, wind, and heavy exercises. These are factors that can induce heat and can cause perspiration to trigger a reaction from our immune system, especially one that is prone to rosacea flare-ups.
Diet, the food you eat, is also a common cause of rosacea flare-ups. Some commonly known food triggers of rosacea flare-ups are yogurt, sour cream, chocolate, vinegar, citrus foods, spicy foods, and alcohol.
4. Rosacea can worsen if left untreated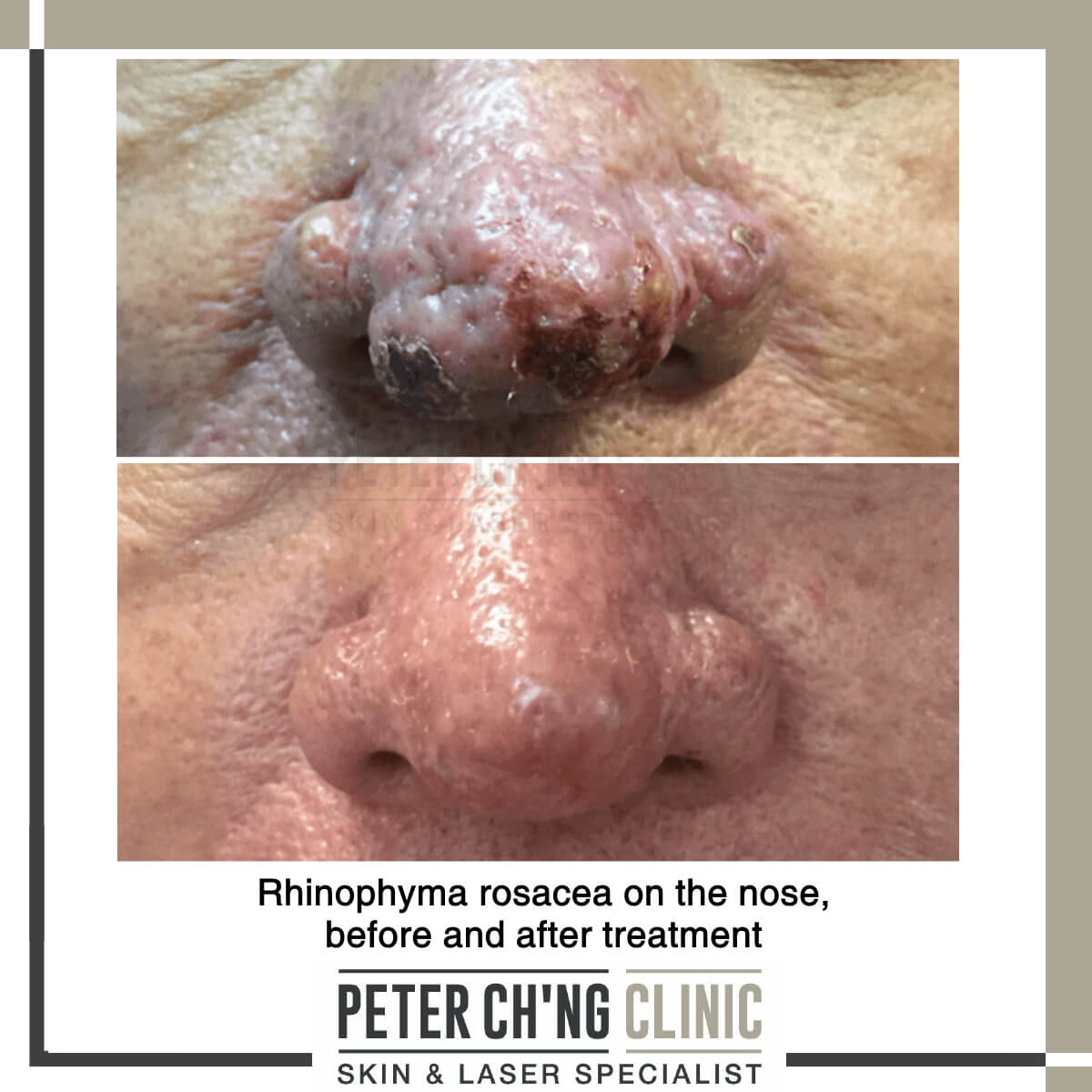 Even though rosacea starts as an inflammation of the skin, if left untreated for a long time, it can turn into different types of rosacea which can affect the parts of our body where the rosacea is developed.
For instance, for phymatous rosacea that develops on the nose, the rosacea can develop into an overgrowth of thickened skin spreading to the cheeks or forehead, giving it a thickened appearance.
Or ocular rosacea, which affects the area around the eyes, can also turn into a serious condition resulting in damage to the cornea if left untreated.
5. Rosacea can be treated and managed by a dermatologist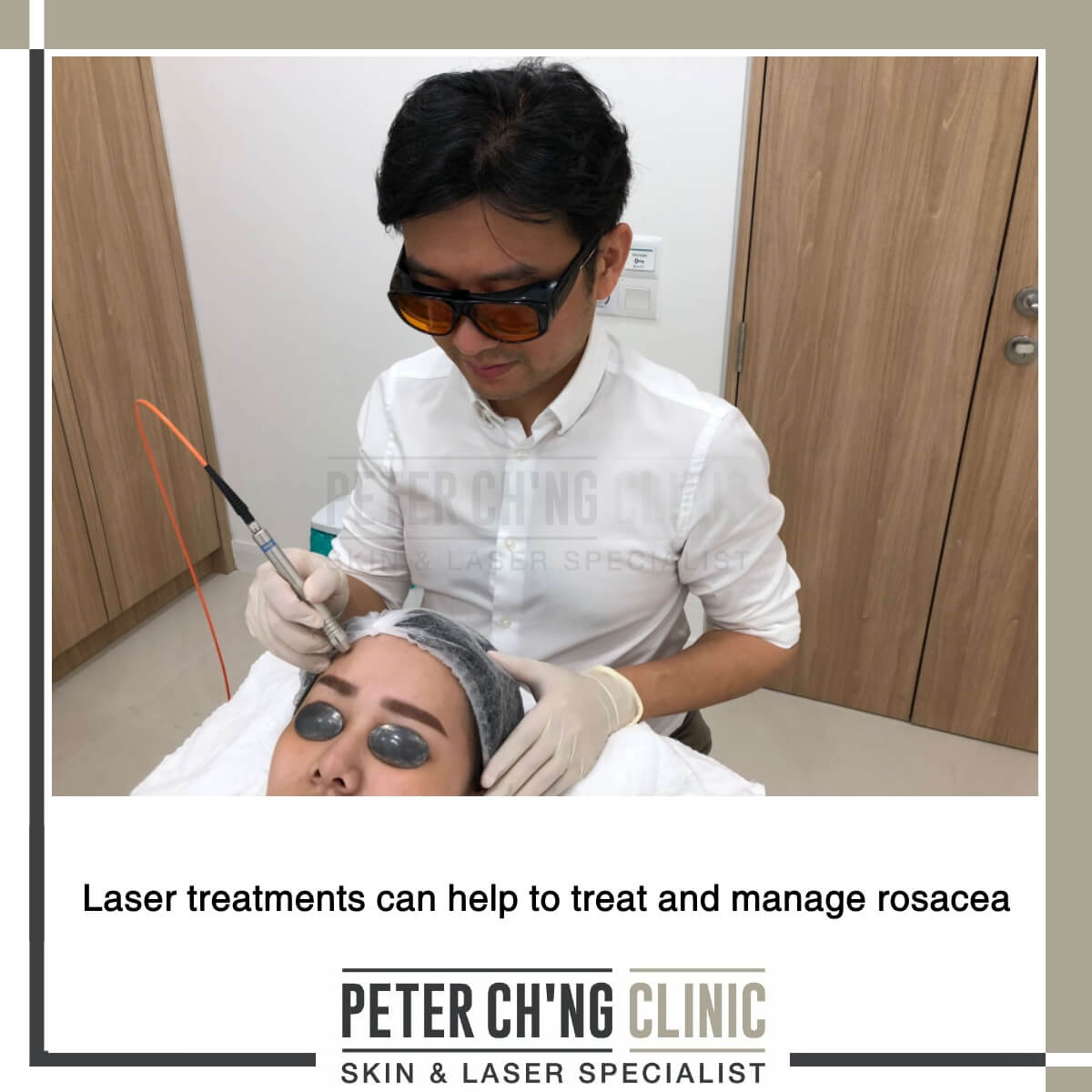 For an effective treatment of rosacea, it is important to get the right diagnosis. Beside the differential diagnosis of the types of rosacea, it is also important to accurately diagnose rosacea from other types of skin conditions.
To do that, always make sure you get your skin condition diagnosed by a verified dermatologist, to ensure your safety and the effectiveness of the treatment.
Once we confirm the diagnosis of rosacea, the most effective way of treating or managing rosacea is using lasers. In the case of rosacea, vascular lasers are used, as these are lasers that target the vessels to shrink these blood vessels, and to reduce the inflammation.
However, although a laser treatment may sound simple, poor handling or mismanagement of the device, including minute details like the intensity of the laser and how deep the laser penetrates into the skin, can cause damage to the skin and worsen the condition.
So with that, hopefully you now know more about rosacea!
We'll be back with the Patient Mailbox series next week with Dr Loo, so stay tuned!
---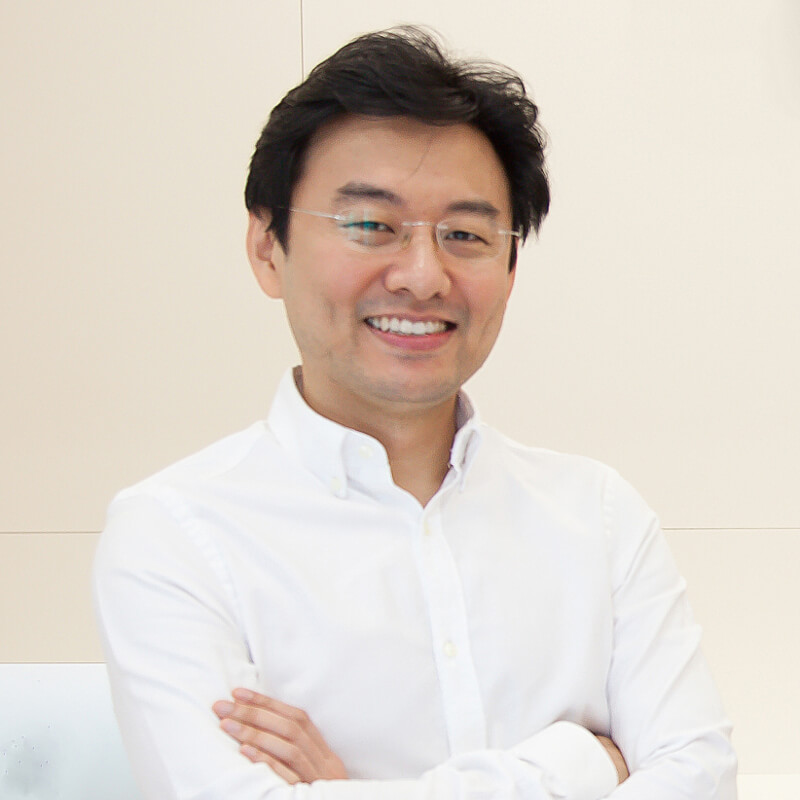 Dr. Peter Ch'ng Wee Beng
Dr Peter Ch'ng is a consultant dermatologist who always put his patients' safety and wellbeing as his top priority. As an esteemed dermatologist and skin specialist, Dr Peter prides himself in being able to treat acne patients of all types, with a 100% acne treatment success record.
If you'd like to ask more about your skin condition or have a discussion with Dr Peter, you can contact us at
+6011-22882299
,
Whatsapp
us, or
book an appointment with Dr Peter here
!
---
READ MORE ARTICLES
Treatments mentioned in this article :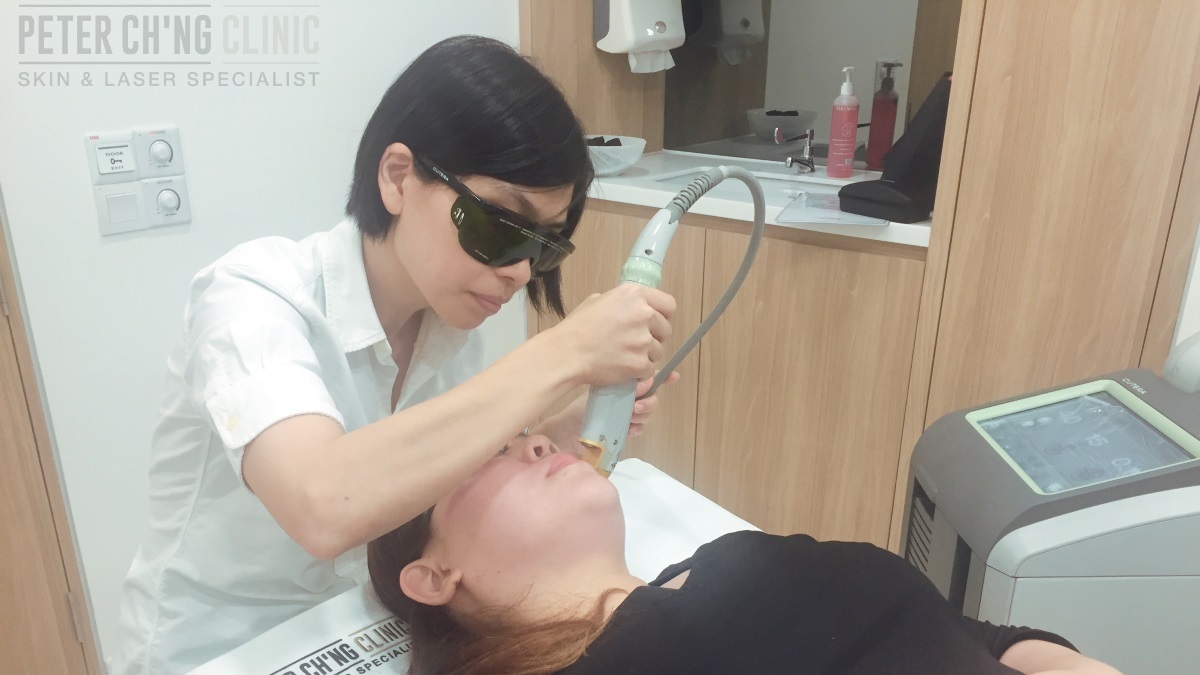 Laser Genesis
Laser genesis is a laser treatment that is non-invasive, that is, no surgery is involved. The heat from the laser penetrates our body and stimulates collagen growth, filling in the collagen loss due to the aging process.