Patient Mailbox: Flabby Arms Stops Me From Wearing Tank Tops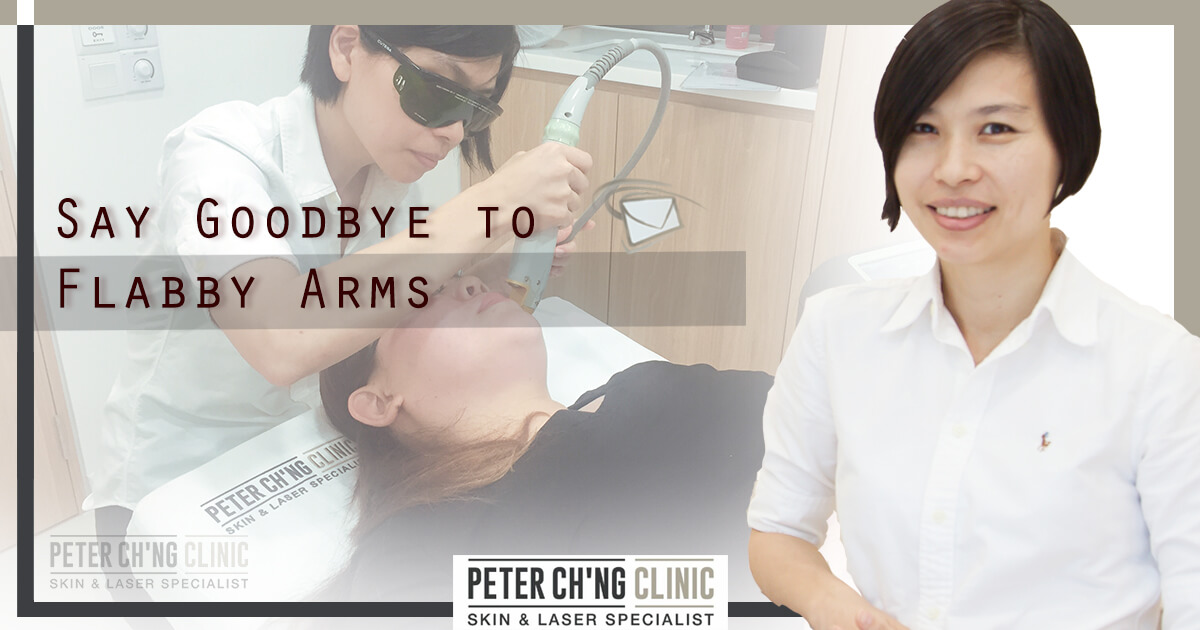 Hi! I'm Dr Loo Keng Shien.
Here's Episode 7 of the Patient Mailbox series, where we collect handpicked questions submitted by patients suffering from various skin diseases and condition, and personally answer them with our best efforts. I hope to help any one of you who face challenges from similar situations.
Editor's Note: Dr Loo Keng Shien is a Consultant Aesthetic Physician with a special interest in Dermatology and Aesthetic Medicine. She has highly certified qualifications from the American Academy of Aesthetic Medicine, American Academy of Anti-aging Medicine, and in Practical Dermatology from Cardiff University. She currently practices at Peter Ch'ng Clinic Skin & Laser Specialist in Desa Park City.
Question:
Hi Dr Loo,
I'm Samantha. I'm 35 this year, and I have started notice my body skin, especially at the area under my arms, have started to become loose and sag down. The same goes for some other areas of my body, too. My friends say that it's because of my body fat, but I don't think I'm overweight (50kg/1.62m).
I've stopped wearing tank tops and sleeveless shirts because of this, too. My friends advised me to take up muscle exercises like lifting, but does that even work?
How would you advise I get rid of them easily? Are there treatments available?
Answer:
Tank tops are great - especially for our hot weather here in Malaysia! Trust me though, I completely understand what you're going through: these extra fats under the arms are really a nuisance when it comes to wearing sleeveless shirts.
However, arm sagging doesn't necessarily mean that you are overweight. As we age, the collagen in our body is lost, so this can cause loose skin on parts of our body. A sudden loss of weight within a short period of time can also lead to sagging skin.
Furthermore, it's not only our arms that can be victims to sagging skin. Some other common areas we can find these are our tummy, thighs, and buttocks.
But of course, there are treatments available to help us get rid of sagging skin on our body. You can either opt for a skin tightening treatment, or a body contouring treatment, and I'll explain both briefly.
Skin Tightening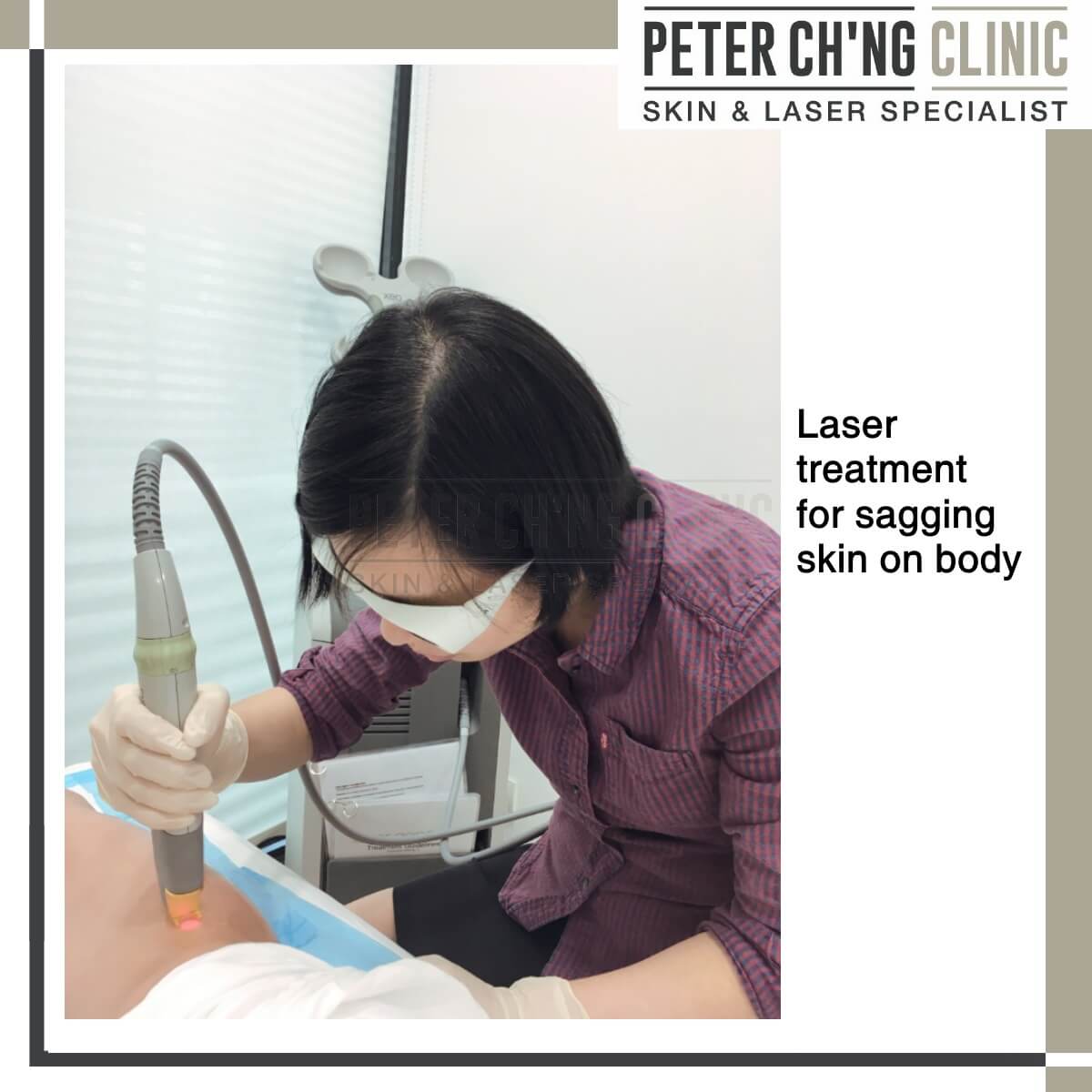 Since skin tightening is caused by loose skin, the logical solution would be to tighten our skin. This can be done with a laser genesis treatment using Nd YAG laser.
Laser genesis is a laser treatment that is non-invasive, that is, no surgery is involved. The heat from the laser penetrates our body and stimulates collagen growth, filling in the collagen loss due to the aging process.
Laser genesis is quick, painless, and has no downtime - you can resume daily activities after the laser treatment without any hassle!
However, do remember that laser treatments like laser genesis should only be done by certified medical doctors and professionals. Getting a laser treatment from unqualified vendors can potentially lead to treatment risks like burns and scars on our skin!
Another treatment option for skin tightening is the high-intensity focused ultrasound treatment, commonly known as HIFU.
This treatment uses Ultrasound to penetrate deep into the skin, contract collagen and stimulate a rapid production of new collagen. This results in tighter and lifted skin on the surface.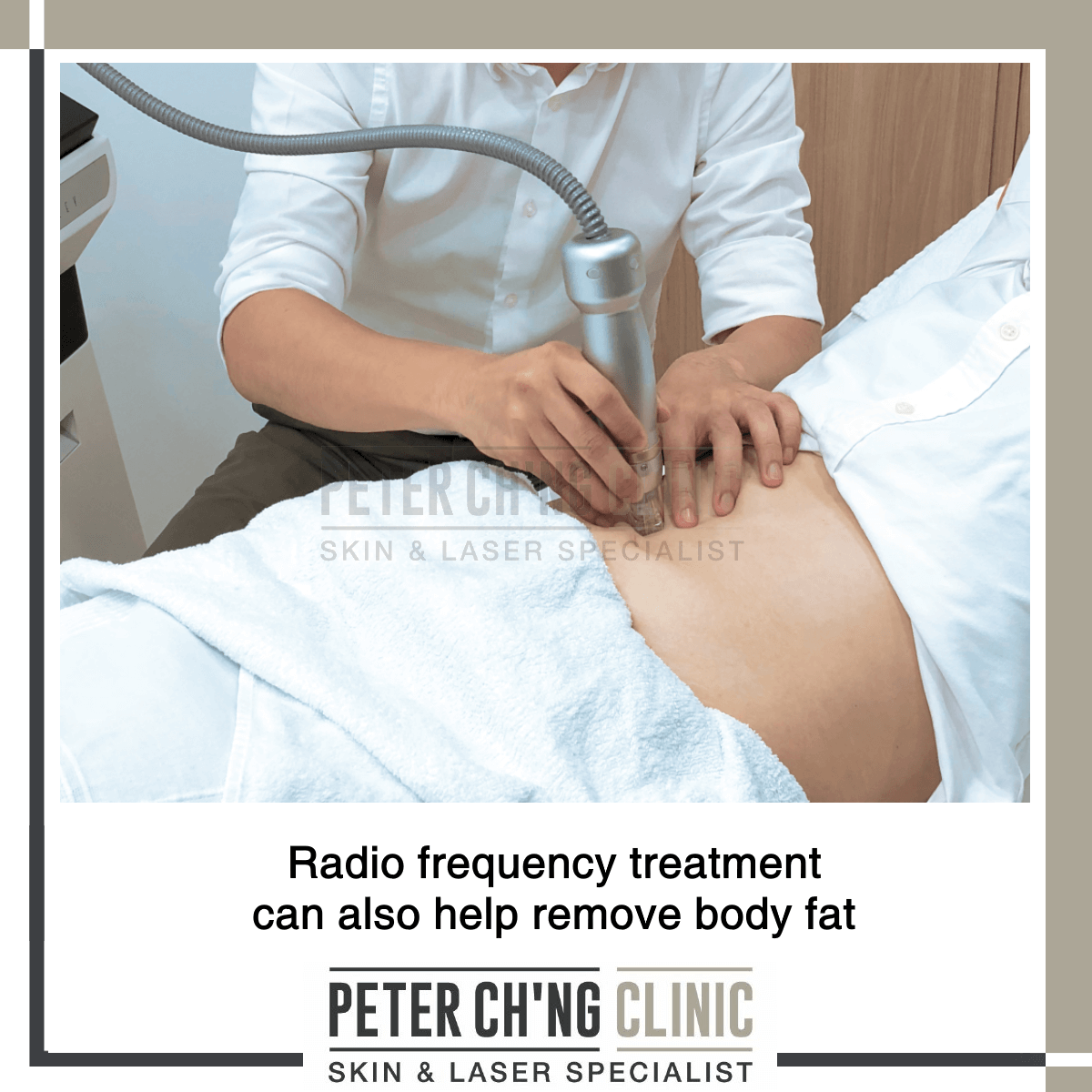 Radio frequency treatment can also help in treating sagging skin. Using radio frequency energy, this treatment heats our body tissues and break down fat via the vibration of radio waves, and at the same time tightening our skin on the surface, too.
*Editor's note: Don't let sagging skin stop you from dressing up as you wish! If you're interested in skin tightening treatments, call us at +6011-22882299, WhatsApp us here, or book an appointment with Dr Loo here!
Body Contouring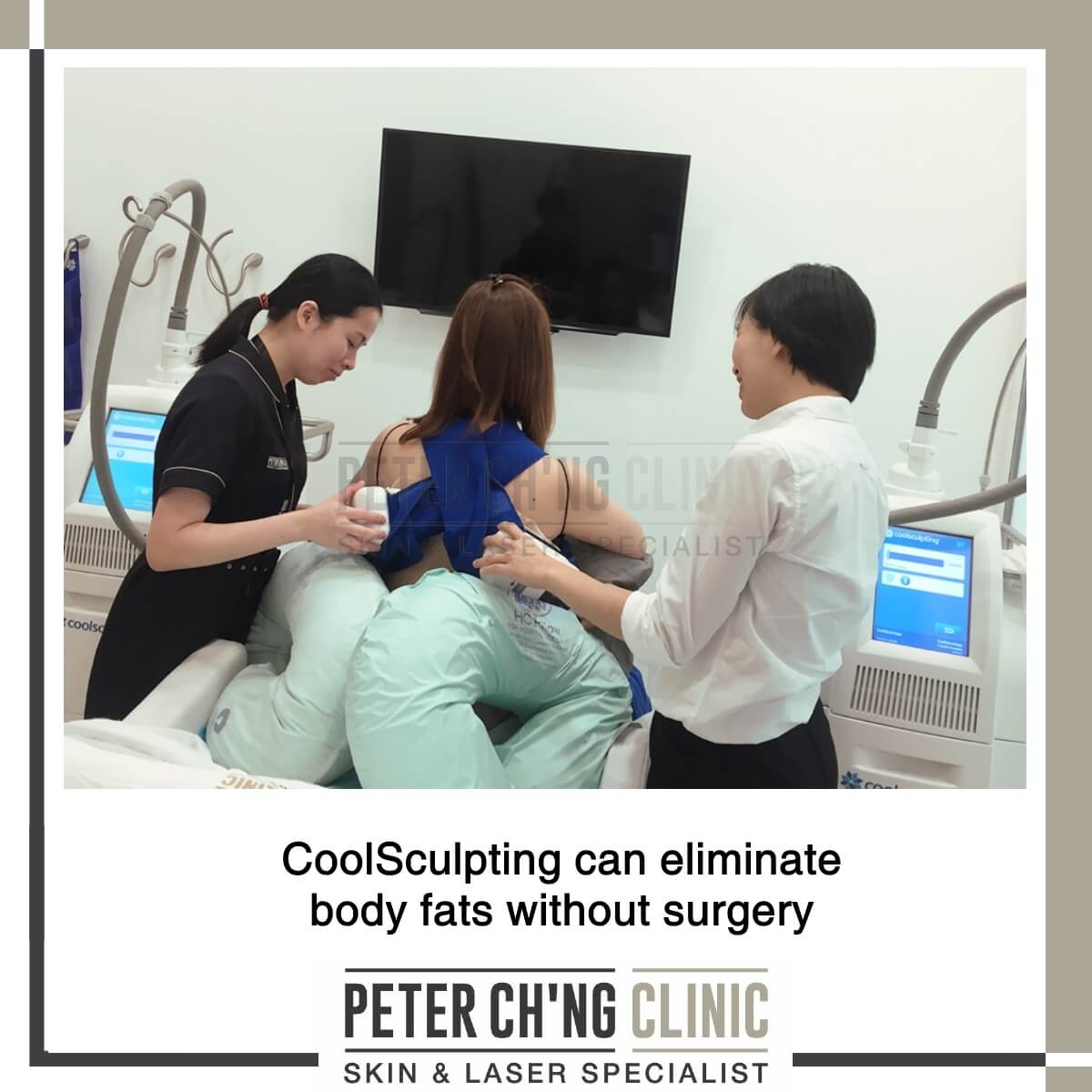 Sometimes, sagging skin can also means that there are stubborn subcutaneous fats in excess in areas of the body. These are storage fats, and can be found in areas like our tummy, abdomen flanks, inner thighs, outer thighs, underarms, and below our chin.
No matter how much we diet or exercise, subcutaneous fats can be difficult to lose.
In this case, body contouring treatment like CoolSculpting can help in the gradual elimination of fat cells, without causing anymore sagging.
CoolSculpting is a non-invasive treatment that works by freezing stubborn fat cells, causing these fat cells to die off (a process known as apoptosis). Our body then neturally eliminates these fats through our lymphatic system.
CoolSculpting is FDA (Food and Drugs Administration) approved, so it is one of the safest options in fat reduction procedures. But make sure that you get your treatment done by a verified aesthetic or medical doctor - we wouldn't want to expose ourselves to any health risks due to mishandling of procedures!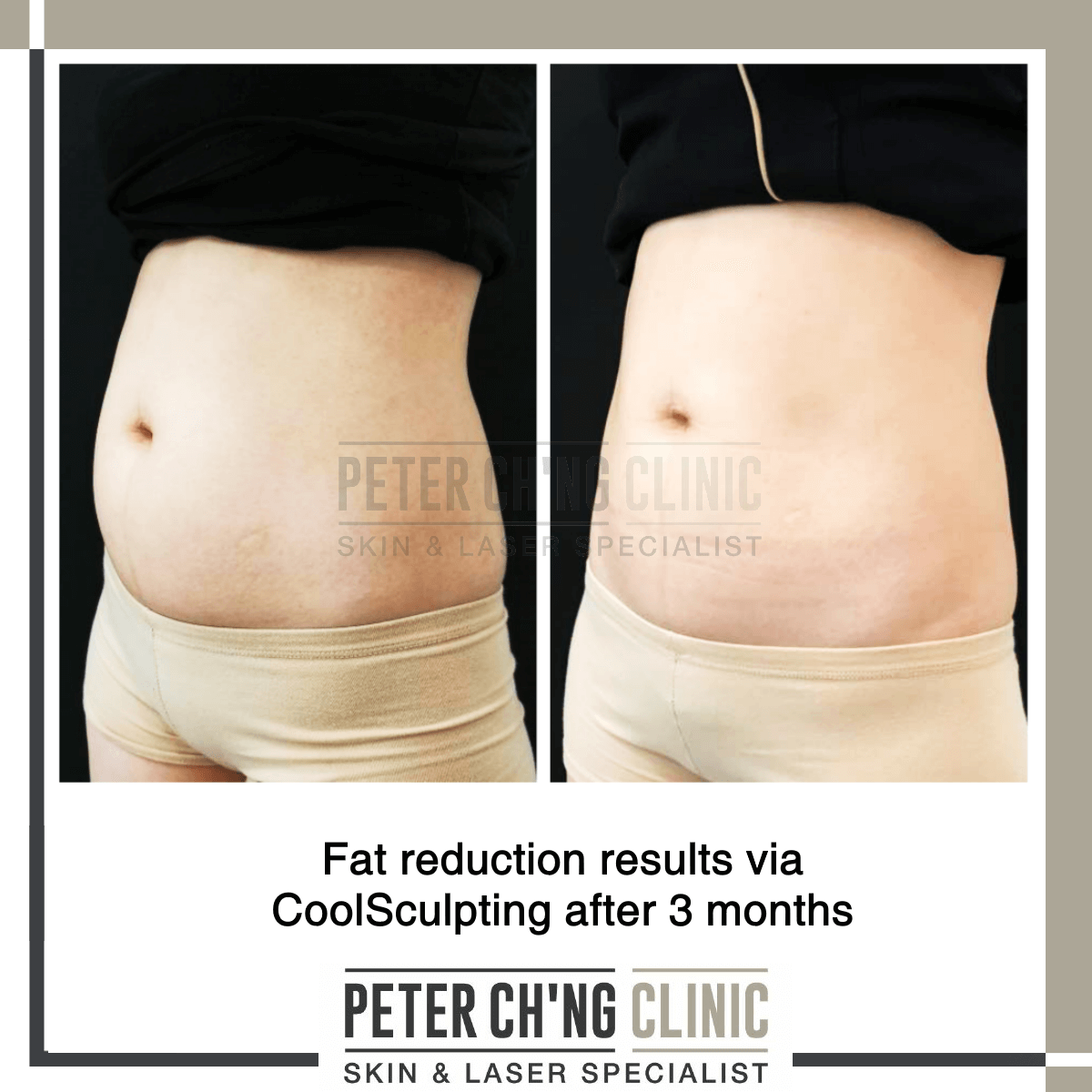 *Editor's note: Are you thinking of getting CoolSculpting to finally remove those stubborn body fat that refuse to go away? To know more about the treatment, call us at +6011-22882299, WhatsApp us here, or book an appointment with Dr Loo here!
Both these treatments can help you tighten your skin, and get rid of excessive fats, so that you can easily say goodbye to sagging arms and skin!
Skin tightening treatments like laser geneiss, HIFU, and Radiofrequency treatment are usually done monthly for a few sessions.
For CoolSculpting, the latest CoolAdvantage technology reduces the treatment time to 35 minute cycles, instead of the usual 60 minute treatment cycles. So more tissues can be treated, and you'd feel more comfortable, too (I know we all don't fancy being under procedure processes for too long).
You can see results as early as two weeks after the treatment, though the most optimal results usually can be seen around after 3 months.
Many also mention exercises, especially strength exercises to help get rid of sagging arms. This is indeed true, as exercises can strengthen the muscles. These fill up the loose skin, thus making it appear tighter.
However, this can take time, and while our muscles can be strengthen, the excess fats still need to be eliminated via aesthetic treatments.
For sure though, exercises can be done along with the treatments for an even more effective outcome - and don't be afraid of wearing tank tops while exercising, too - you can keep yourself motivated and see the difference in no time!
To know more about these treatments that can help you get rid of your sagging skin, call us at +6011-22882299, WhatsApp us here, or book an appointment with Dr Loo here!
It is entirely possible to say goodbye to sagging arms or thighs, or on any parts of our body, as long as we take the right measures and steps - and most importantly, the safe ones.
Stay tuned next week as we take a look at the sagging skin on different parts of the body and how they are formed.
See ya!
*Editor's note: As an esteemed aesthetic physician, Dr Loo is well known for always putting patient's safety and satisfaction as her number one priority. If you'd like to ask more about stretch marks or C-sec scars, or have a discussion with Dr Loo, call us at +6011-22882299, Whatsapp us here, or book an appointment with Dr Loo here!
---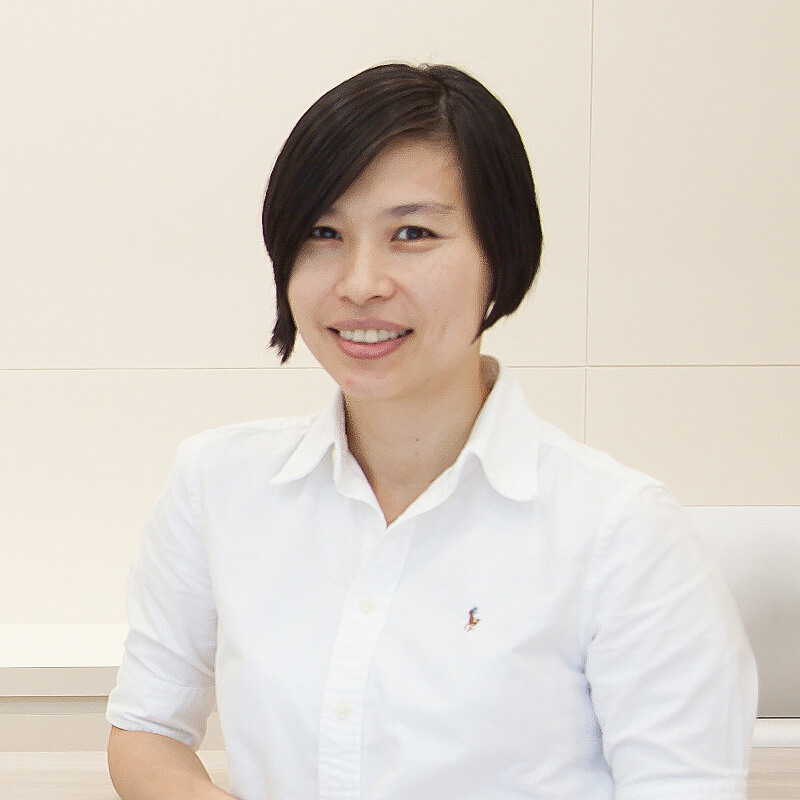 Dr. Loo Keng Shien
Dr Loo Keng Shien is a consultant aesthetic physician who loves to listen to patients' problems and find medical solutions to help in their skin and aesthetics journey. Dr Loo practises evidence-based medicine, and with her experience, she has listened to and helped numerous patients solve their skin problems or achieve their aesthetic expectations safely and effectively.
If you'd like to ask more about your skin condition or have a discussion with Dr Loo, call us at
+6011-22882299
,
Whatsapp
us, or
book an appointment with Dr Loo here
!
---
Treatments mentioned in this article :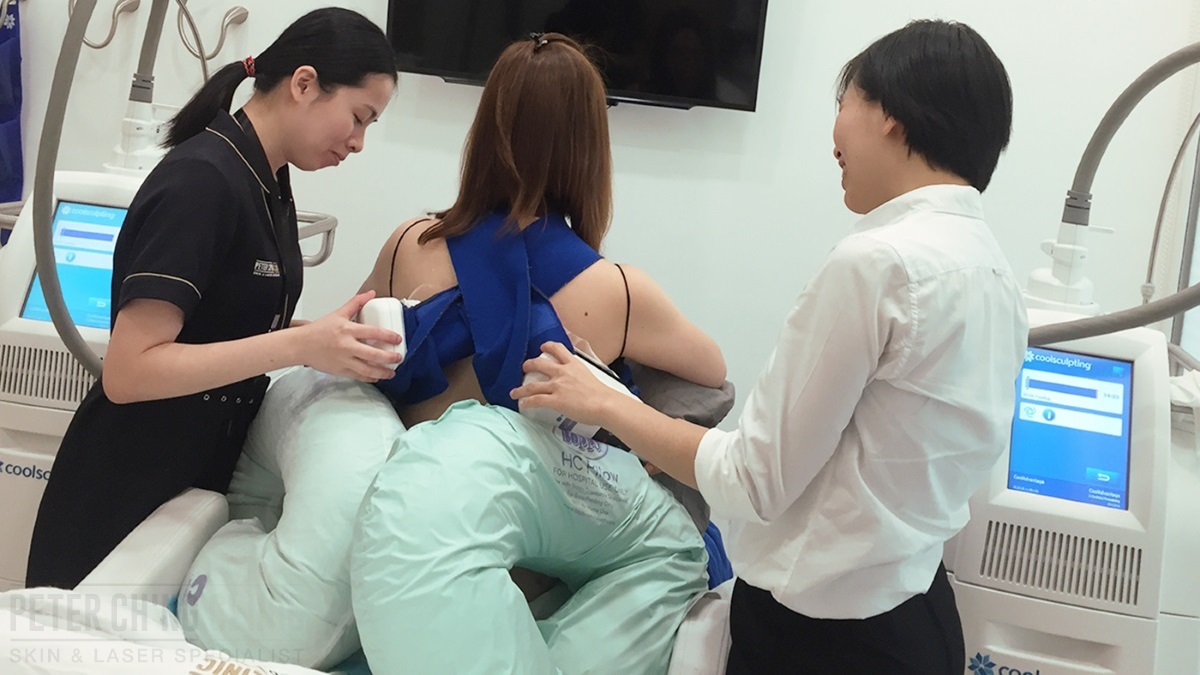 CoolSculpting
CoolSculpting is a fat removal treatmet that works by freezing the fat cells of these stubborn body fats, causing these fat cells to die off.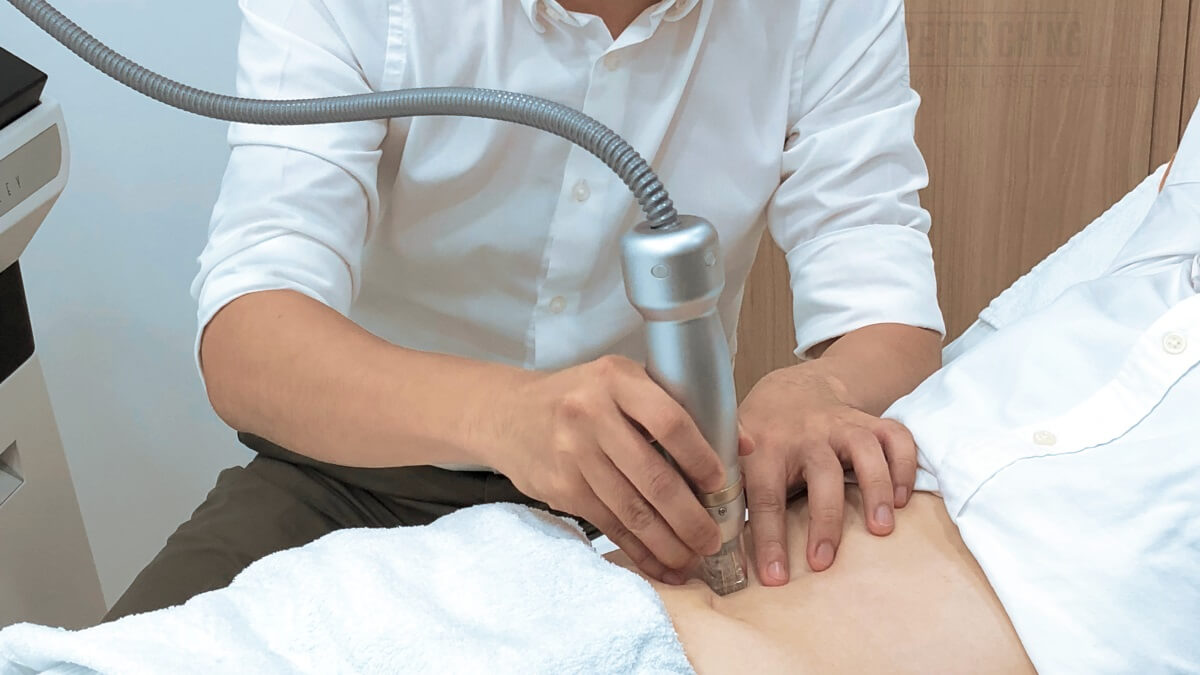 Radio Frequency Treatment
Radio frequency treatment uses radio frequency energy to penetrate the layers of the skin to treat various skin conditions like acne, sagging skin, and body fat elimination.