3 Best Non-Surgical Procedures to Get rid of a Double Chin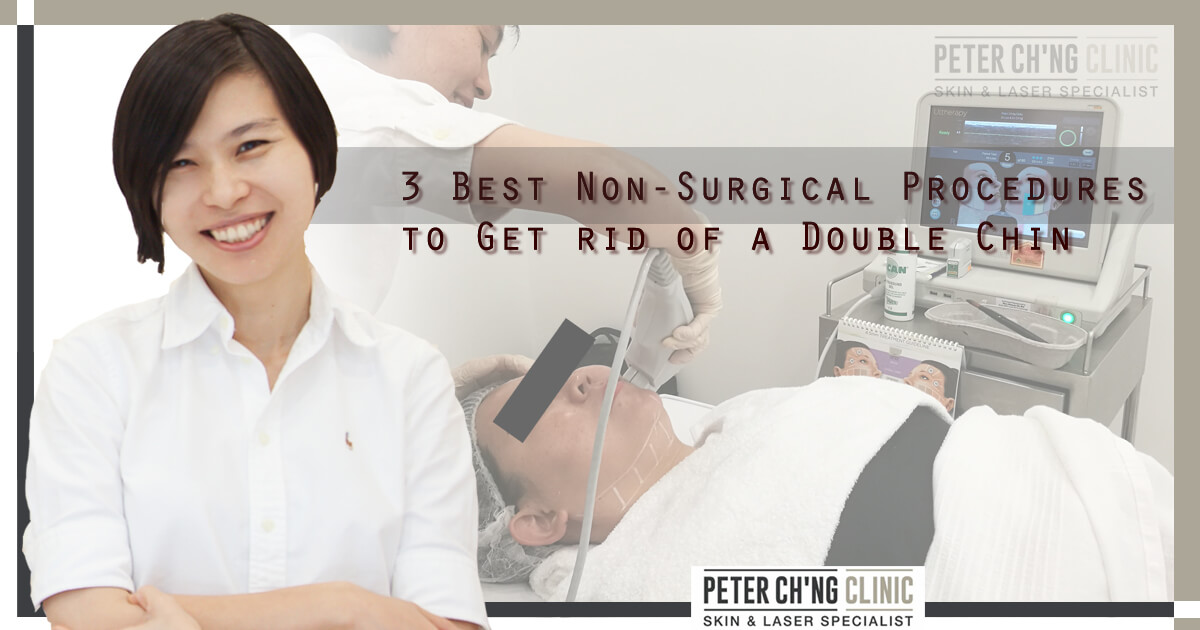 Have you ever noticed that your jawline no longer looks as defined as before? Does the loose skin under your chin bother you? Do you silently think that you have a double chin, or maybe a triple chin? Seeing double is never always good, especially when it refers to your chin area.
Double chin is a condition that happens when excess fat forms below your chin. Also referred to as submental fat, a double chin is more common than you think. According to the American Society for Dermatologic Surgery, 68% of people globally admit to having a double chin.
You may have tried dieting and a whole slew of facial exercises in your bid to get rid of your double chin. Worst still, you may have bought the double chin mask or strap proclaimed to restore your lost, teenage-tight jawline. These gimmicks fall short of expectation. In short, it's a sheer waste of time and money.
So read on to discover the 3 best non-surgical procedures to get rid of your double chin.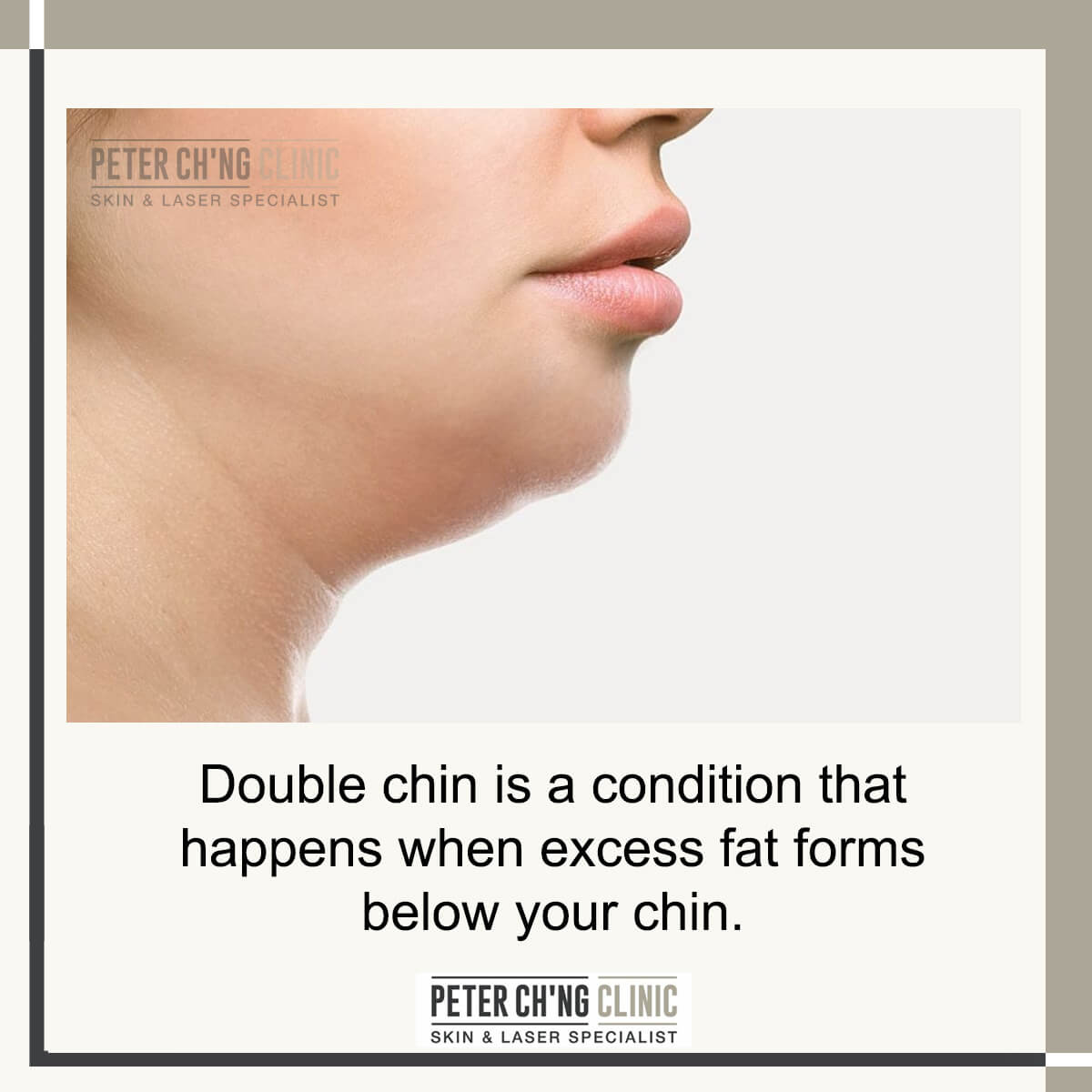 Cool Sculpting
Cool Sculpting is a minimally invasive procedure to get rid of a double chin. Cool Sculpting works by killing the fat cells by subjecting the cells to extreme cold. Once the fat cells are killed, our body naturally dispels the fat cells, resulting in a slimmer jawline.
The treatment starts by using a mini Cool Sculpting applicator to suck in the fat around the neck. At this point, you will feel the machine pulling your skin into the applicator. Don't be surprised by the initial coldness. After a while, your skin becomes numb to sensation. After 45 minutes, the Cool Sculpting applicator is removed and a deep massage is applied to expedite the fat removal process.
The upside of Cool Sculpting is that only one treatment or a maximum of two treatments are needed to see results. On the other hand, this procedure does not address excess skin under the chin.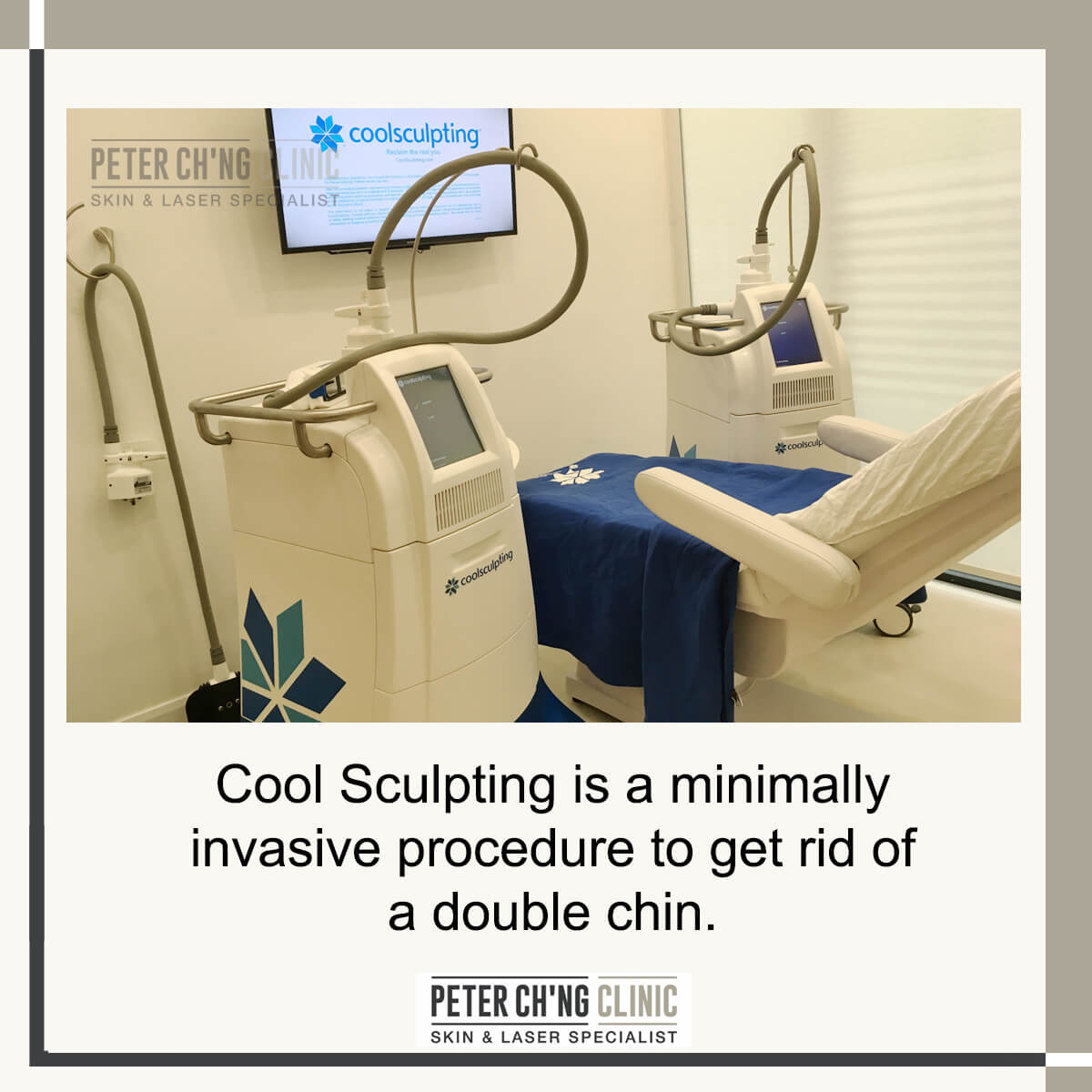 Mesotherapy
If mesotherapy does not ring a bell, then Kybella may just sound familiar to you.
Mesotherapy is a non-surgical procedure that involves injecting small amounts of fat-dissolving enzymes into the targeted area. In 2015, the FDA approved the deoxycholic acid "Kybella" for use in the aesthetic field. Deoxycholic acid is an enzyme that is naturally produced by our body's bile. Deoxycholic acid works by breaking down the submental fat cells.
Unlike liposuction which may result in significant swelling and soreness, mesotherapy is a lunch-time procedure. IF you're always on the go, then mesotherapy fits perfectly into your schedule.
On the flip side, you will require multiple treatments depending on how your body responses to the injections. Also, the results can be hard to predict. How each individual responds to the treatment can vary greatly.
Plus, your treatment must be spaced out. Before going for the next treatment, you must allow the swelling to fully subside. Hence the entire treatment can last for months!
So if you're planning to bride-worthy in a month, this treatment is not for you.
Ultherapy
Ultherapy is a high-intensity focal ultrasound (HIFU) treatment that utilizes heat energy to induce collagen production. Ultherapy delivers 95% of its energy at a pre-selected depth. This is made possible by the Ultherapy device which facilitates direct visualization of skin layers. As such, Ultherapy works by targeting the superficial muscular aponeurotic system (or SMAS). At a precise temperature of 60-70 degrees, the energy from Ultherapy helps to stimulate collagen production and promote skin remodeling.
The beauty of this FDA-approved procedure is that it is non-ablative. This allows you to resume normal activity immediately after treatment. Moreover, not only are the results immediate, you will continue to see further improvements up to 6 months when the full results can be seen.
If you're wondering if Ultherapy hurts, rest assured that most patients find it extremely tolerable. Before Ultherapy, a numbing cream is applied to the treated area to ensure that you feel comfortable throughout the procedure.
Thanks to its efficacy and short recovery time, Ultherapy sets the benchmark as one of the best non-invasive procedures to remove a double chin.
Conclusion
Now that you know how to get rid of that double trouble under your chin, bear in mind that an accurate diagnosis is your only cure. A lot of times, patients believe that they have a double chin. Instead, what they could be suffering from is laxity in the neck muscles that can be treated with Botox. Imagine if the practitioner performed Cool Sculpting to treat a double chin, only to make the platysmal bands on the neck more prominent post-treatment! Thus, getting a face-to-face consult is extremely important. Seek treatment only from board-certified dermatologists or experienced aesthetic doctors in your quest for beauty. So chin up and look sharp by starting with an accurate diagnosis.
---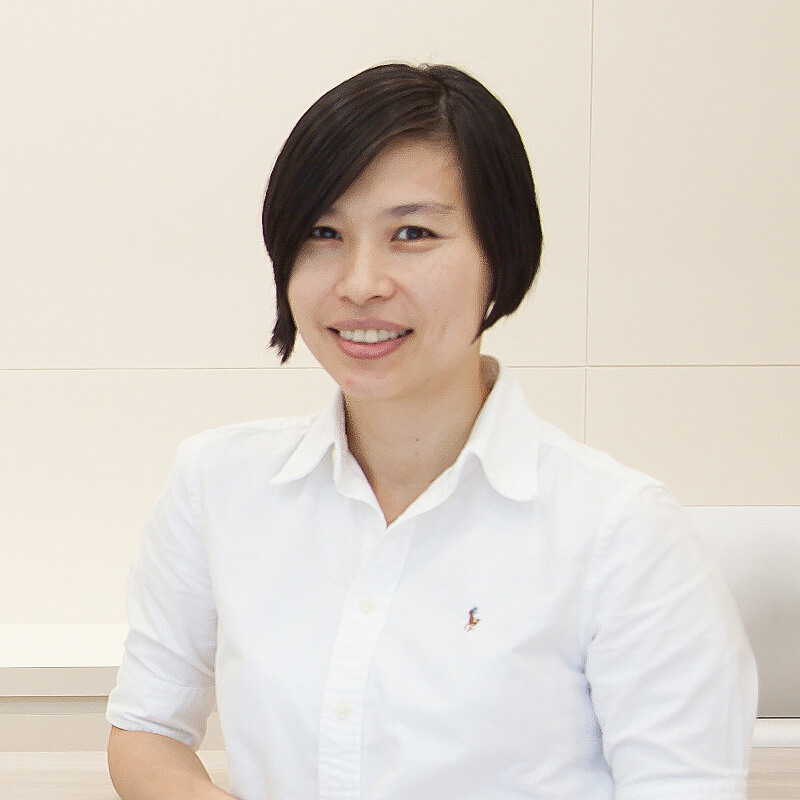 Dr. Loo Keng Shien
Dr Loo Keng Shien is a consultant aesthetic physician who loves to listen to patients' problems and find medical solutions to help in their skin and aesthetics journey. Dr Loo practises evidence-based medicine, and with her experience, she has listened to and helped numerous patients solve their skin problems or achieve their aesthetic expectations safely and effectively.
If you'd like to ask more about your skin condition or have a discussion with Dr Loo, call us at
+6011-22882299
,
Whatsapp
us, or
book an appointment with Dr Loo here
!
---
Treatments mentioned in this article :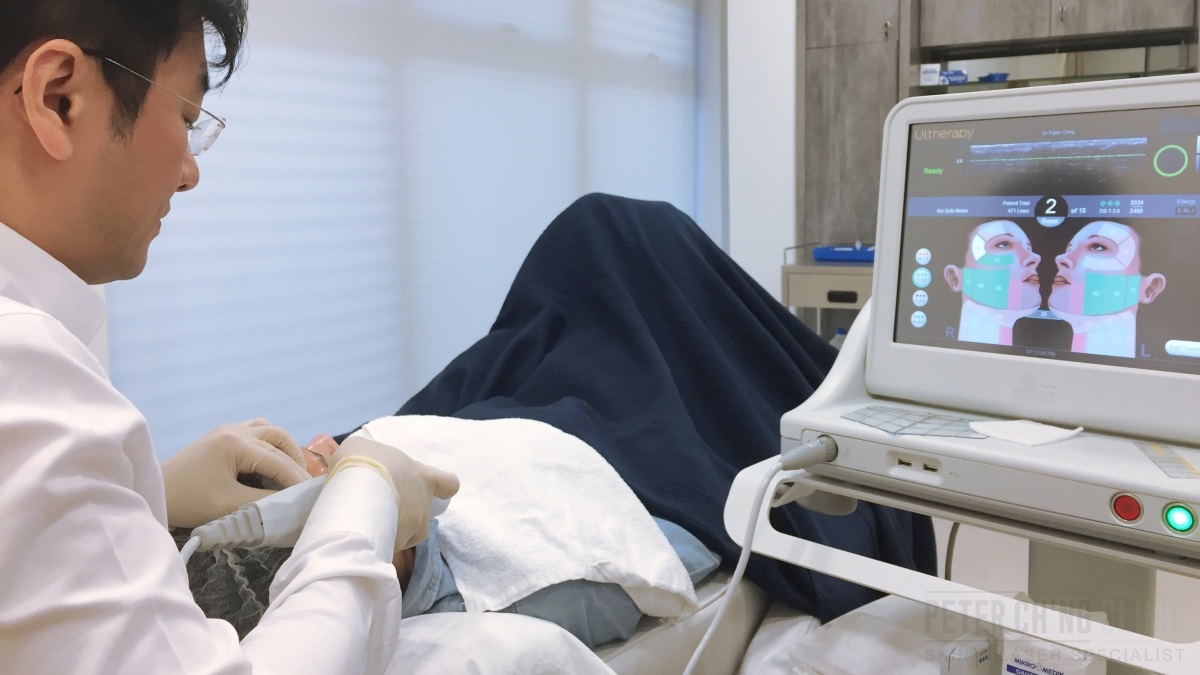 Ultherapy
Ultherapy is a medical treatment that uses HIFU (High Intensity Focused Ultrasound)to detect areas where sagging skin is present and lift the skin to tighten it without any invasive surgery.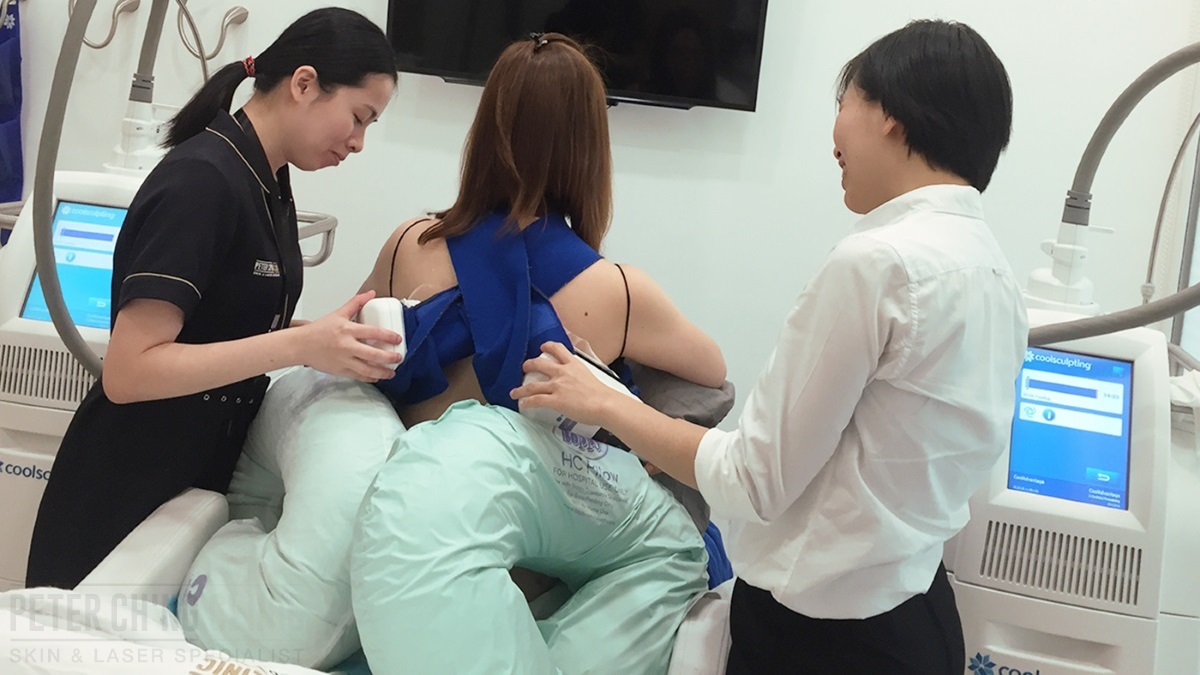 CoolSculpting
CoolSculpting is a fat removal treatmet that works by freezing the fat cells of these stubborn body fats, causing these fat cells to die off.