Patient Mailbox: Neck Lift with Ultherapy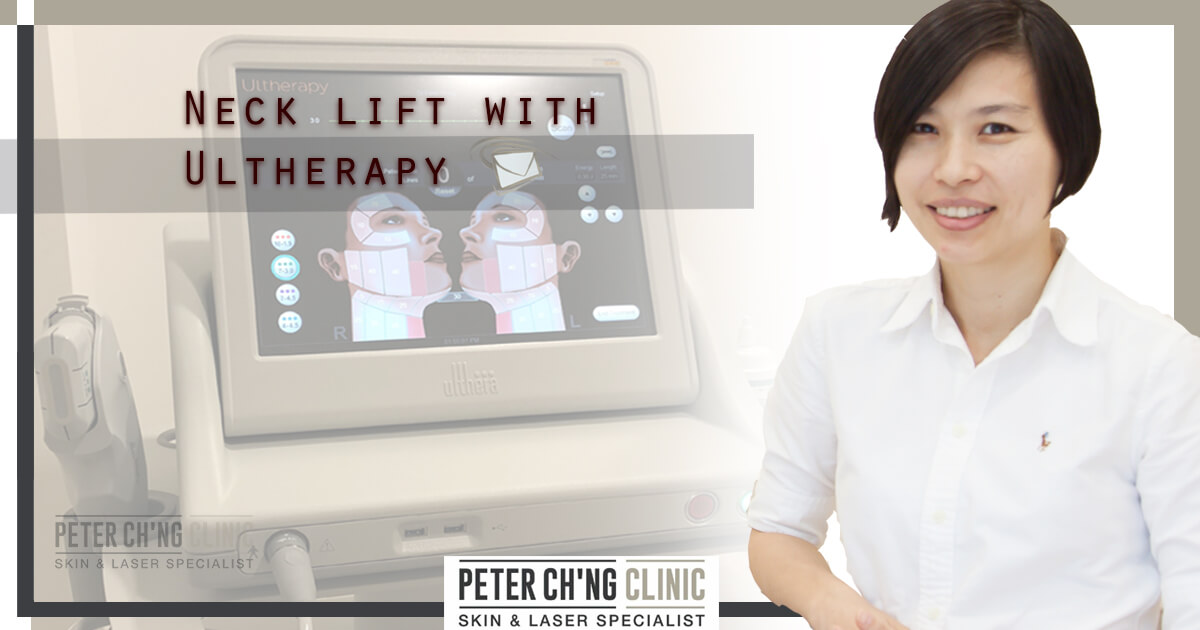 Hi! I'm Dr. Loo Keng Shien.
Here's Episode 33 of the Patient Mailbox series, where we collect handpicked questions submitted by patients suffering from various skin diseases and condition, and personally answer them with our best efforts. I hope to help any one of you who faces challenges from similar situations.
Editor's Note : Dr. Loo Keng Shien is a Consultant Aesthetic Physician with a special interest in Dermatology and Aesthetic Medicine. She has highly certified qualifications from the American Academy of Aesthetic Medicine, American Academy of Anti-aging Medicine, and in Practical Dermatology from Cardiff University. She currently practices at Peter Ch'ng Clinic Skin & Laser Specialist in Desa Park City.
Question:
Hi Dr. Loo,
I'm Serena. I am 48 years old. Over the years, the lines on my neck have become more obvious. To make matters worse, I seem to have a "double chin", and my neckline is not as tight as before. The saggy skin around my neckline is bothering more and more. In fact, I have resorted to wearing turtle neck tops to work to cover up this flaw.
As much as I would like to eliminate the jowling around my neck, I am not ready for surgery. May I know what causes jowling? What non-surgical treatments are available to tighten a saggy neckline? Thank you for your advice.
Answer:
Most adults would spend tons of money on expensive creams to slather on their face, but not their necklines. Unlike our face, the neck area is often overlooked in our skincare regime. Due to lack of care, it is natural for our neck to show earlier signs of aging than our face.
The neck area is a tell-tale sign that gives away our age. Therefore, it is important to keep one's neck looking firm and youthful, just like our face. Before we identify the best non-surgical neck lift procedure to address an aging neck, let us single out the indications for a neck lift and several causes of an aging neck. Here are 4 signs that you could be ready for a neck lift.
4 Signs That You Need A Neck Lift
You have prominent necklines or folds
Do you have prominent lines or folds along your neck? Do those lines appear at all times, regardless of your facial expression? Lines on your neck can appear at any age. In fact, lines on the neck can be genetically caused and can appear even among young children.
A lot of us dread those lines and find ourselves wanting to erase then. To aggravate matters, the skin around our neck is extremely delicate. Moreover, as we do not cleanse, tone, moisturize and exfoliate our neck just like our face, creepy skin on the neck appears faster for some of us.
You have prominent horizontal bands
Do the horizontal bands on your neck remind you of neck rings? This is no laughing matter. Moreover, some of my patients are emotionally disturbed by the prominent horizontal bands on their neck. With the advancement in medical technology, I assure my patients that their neck woes can be fixed.
Your neckline is sagging
Do your neck and jaw appear conjoint and connected? Do you have a double chin? Loose, saggy skin around your neck is often described as jowling. Jowling is caused by a combination of lifestyle factors and the thinning of our skin due to aging. A poor diet, and overexposure to the sun which weakens the structure of our deep tissue contribute towards a saggy neckline.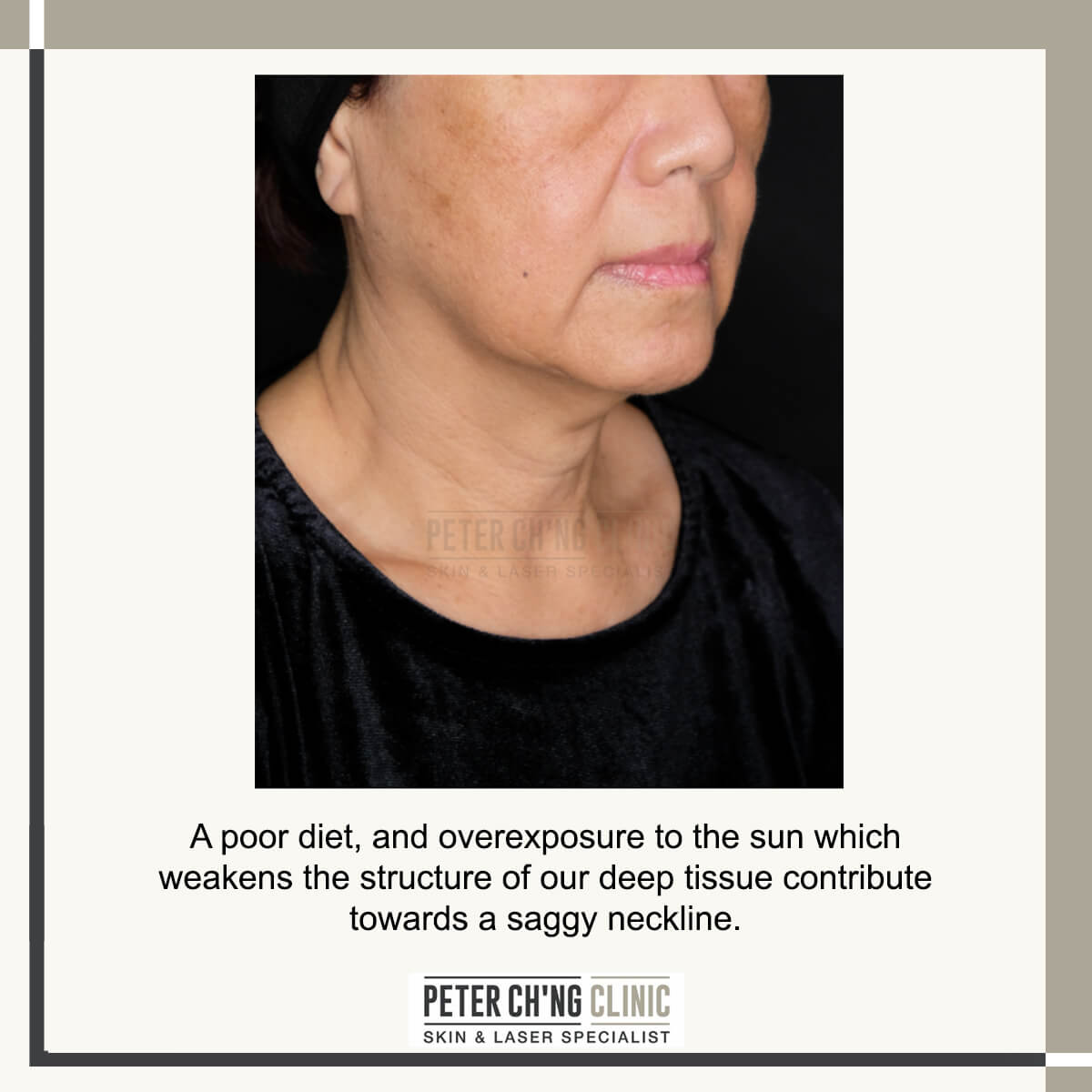 Your skin at the neck area is wrinkled
Turkey neck, turtle wattles or geezer's neck are just some of the monikers used to describe a wrinkled neckline. Cruel as these names sound, wrinkled skin around the neck is just part of our biological aging process.Let us now take a look at the best neck tightening procedure that delivers visible results, without going under the knife. As you appear to present with mild to mid-skin laxity around your neck, I would recommend Ultherapy as an ideal treatment option for you.
What is Ultherapy?
Ultherapy is a non-surgical skin tightening procedure that uses heat energy to kick start collagen production. This micro-focused ultrasound treatment encourages skin remodeling. As a result, skin looks tighter, firmer and lifted after treatment.
Can you share what happens before, during and after the neck lift with Ultherapy treatment?
When my patients consult me for non-invasive neck lift treatments, I always assess the severity in laxity at the area of concern. Next, I will rule other contraindications such as open wounds or active implants in the treatment area. Once this is established, the patient's face is cleansed.
To document the before-and-after result of Ultherapy treatment, a pre–treatment photo is taken. Finally, numb cream is applied to the neck and left on for 45 minutes.
Just before starting the treatment, the numb cream is removed. I will then mark the treatment area and apply an ultrasound-conducting gel. Using a handheld transducer, I can target the correct depth and energy to treat the neck effectively. The Ultherapy device gives me full visualization of the connective tissue, allowing me to precisely target the optimum depth to deliver superior results.
When Ultherapy is passed, you will feel a warm sensation under your skin. Treatment is completed in 30 – 90 minutes. After treatment, the patient's neck is cleaned, moisturized and applied with sunblock.
How does Ultherapy work to tighten loose and sagging skin around my neck?
Ultherapy uses a micro-focused ultrasound technology with visualization, also known as MFUV. This FDA-approved treatment delivers 95% of energy focused at a pre-selected depth. The beauty of Ultherapy is that the device allows direct visualization of skin layers. Therefore, Ultherapy enables delivering energy at a precise level. At an optimal temperature of 60-70 degrees, the administered energy stimulates collagen contraction, collagen synthesis, and re-modeling.
Comparing Ultherapy to other "imitation" machines, the latter does not give the practitioner direct visualization of the treated area. What this means is the practitioner delivers energy blindly, and this may injure the skin structure. With direct visualization, practitioners can avoid delivering energy to the bone or on the blood vessels. Besides, the energy produced by Ultherapy is precise, constant and does not burn the skin.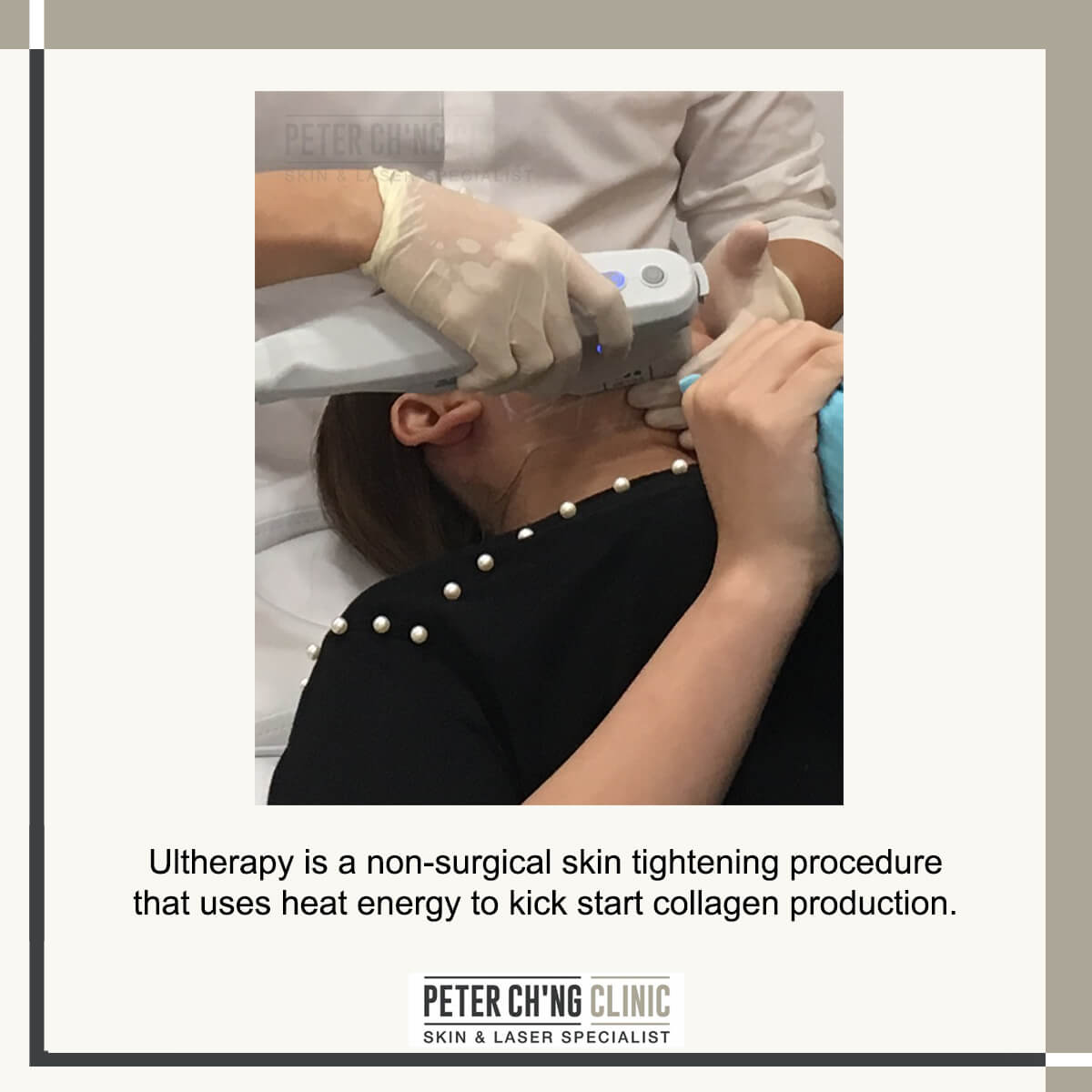 How long do the effects of an Ultherapy neck lift last?
Most of my patients see immediate improvement after treatment. The initial lift seen immediately after an Ultherapy treatment arises from thermally induced collagen coagulation, desaturation and contraction. Its "magic" is noticeable on the third week onwards as your body produces more collagen. Generally, the effects of an Ultherapy neck lift last up to one year. By practicing good lifestyle habits such as eating right, getting adequate sleep, not smoking and minimizing overexposure to the sun, you can prolong the effects of the Ultherapy treatment.
What are the dos and don'ts after Ultherapy treatment?
As Ultherapy is a minimally invasive neck lift procedure, there is no downtime and no restriction on diet or activity. Just remember to diligently apply sunblock on the treated area.
What are the risks and side effects related to Ultherapy neck lift treatment?
Like any other aesthetic procedure, there are minimal risks associated with Ultherapy treatment. It is normal to experience some soreness in the treated area.
In the correct hands of a trained medical specialist, the risk of Ultheraphy is eliminated. By knowing the anatomy and treatment area, nerve injury can be avoided. Moreover, you will be able to resume your normal activity immediately post-procedure.
To conclude, Ultherapy is a well-tolerated procedure, most suited for patients who present with mild to mid skin laxity around the neck. Do not be deceived by beauty therapists who claim to be experts in offering any form of micro-focused ultrasound treatment. The Ultherapy maybe a magic wand in the right hands but can cause unwanted effects under the wrong hands. This is because only certified dermatologist and medical doctors in Malaysia are trained to operate the device.
---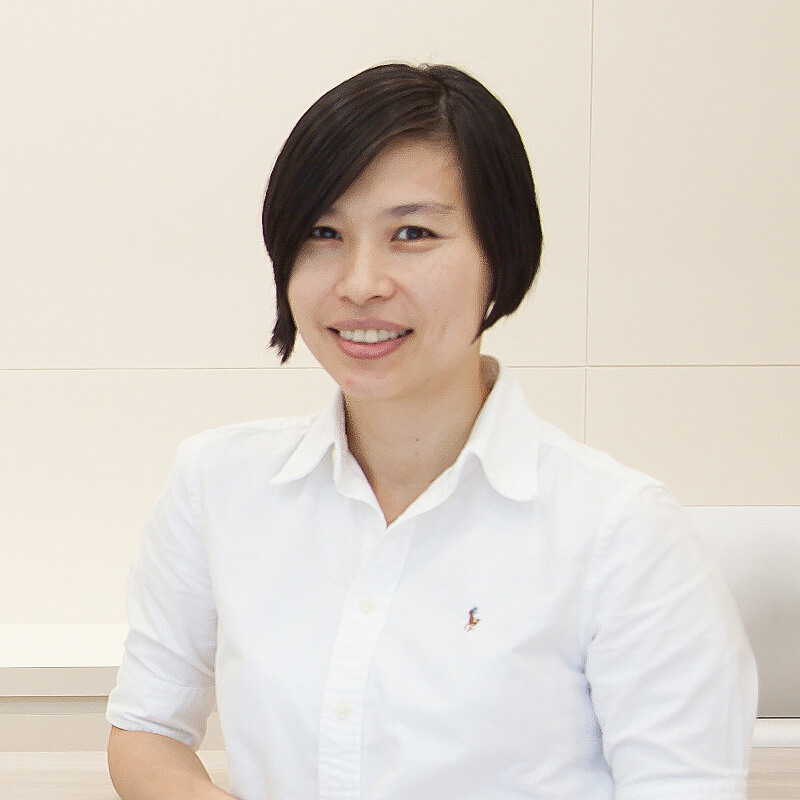 Dr. Loo Keng Shien
Dr Loo Keng Shien is a consultant aesthetic physician who loves to listen to patients' problems and find medical solutions to help in their skin and aesthetics journey. Dr Loo practises evidence-based medicine, and with her experience, she has listened to and helped numerous patients solve their skin problems or achieve their aesthetic expectations safely and effectively.
If you'd like to ask more about your skin condition or have a discussion with Dr Loo, call us at
+6011-22882299
,
Whatsapp
us, or
book an appointment with Dr Loo here
!
---
Treatments mentioned in this article :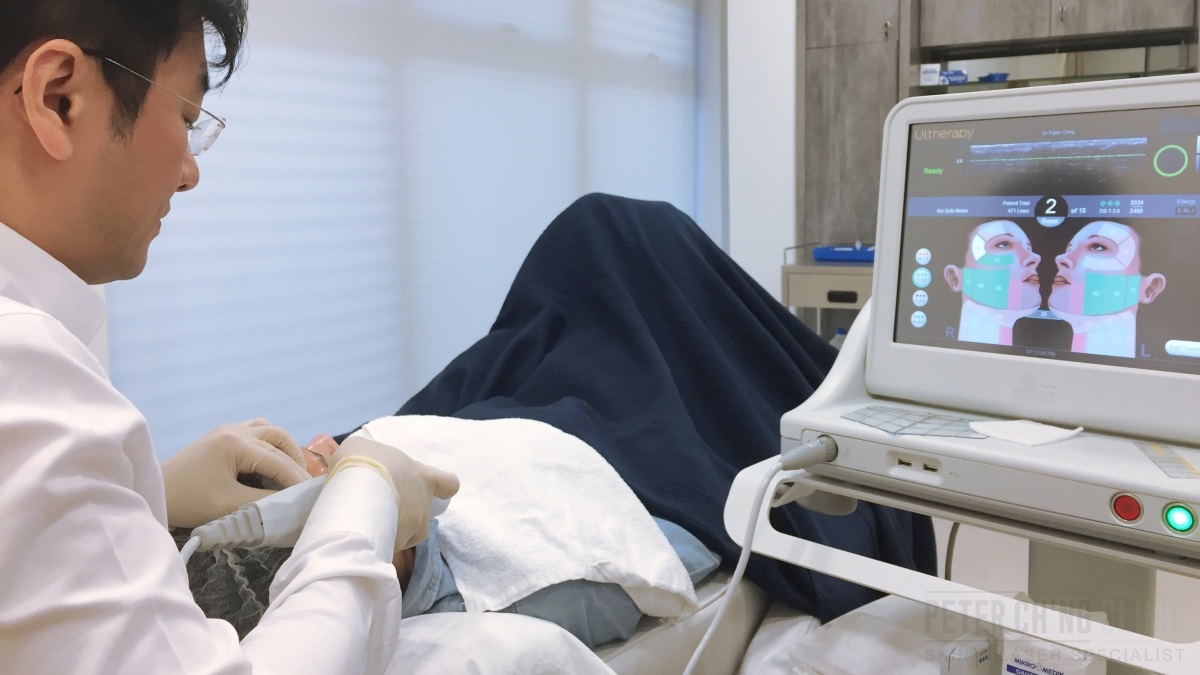 Ultherapy
Ultherapy is a medical treatment that uses HIFU (High Intensity Focused Ultrasound)to detect areas where sagging skin is present and lift the skin to tighten it without any invasive surgery.