5 Interesting Facts about Ultherapy & Jowling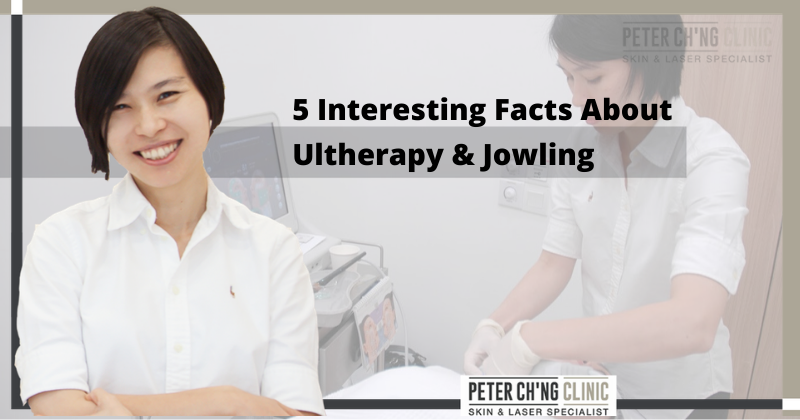 When you look into the mirror, do you notice some mid-face heaviness that builds up around your jawline? The sleek and contoured jawline you once flaunted in your 20's is now replaced with saggy skin around the neckline. As much as we dread it, jowling and aging go hand in hand.
But there is a non-invasive solution that can unwind the hands of time, restoring that razor-sharp jawline you once had. And Ultherapy is a non-invasive procedure that is proven to combat jowling effectively.
What is Jowling?
Jowling is represented by excess or saggy skin around the neckline, and just below the jawline and chin. As we age, our skin produces less collagen. Over time, skin gradually loses its elasticity. This makes the loose skin along the lower part of the face more visible.
If you walk into an aesthetic clinic looking for solutions for jowling, you may be inundated with a barrage of treatments. And just like the man on the street, how can you tell which treatment gives the best results to combat jowling? Read on to discover 5 interesting facts about why Ultherapy is effective in addressing jowling.
Fact 1: Ultherapy Is Not a Laser
A lot of patients new to Ultherapy often wonder if Ultherapy is a laser. Ultherapy is in fact, ultrasound energy. Essentially, Ultherapy is an FDA-approved, high-intensity focal ultrasound (HIFU) treatment that can tighten and lift jowls and droopy skin.
Commonly referred to as Ultralift or Ulthera, this revolutionary non-invasive procedure uses micro-focused ultrasound energy to provide direct visualization of the skin layers.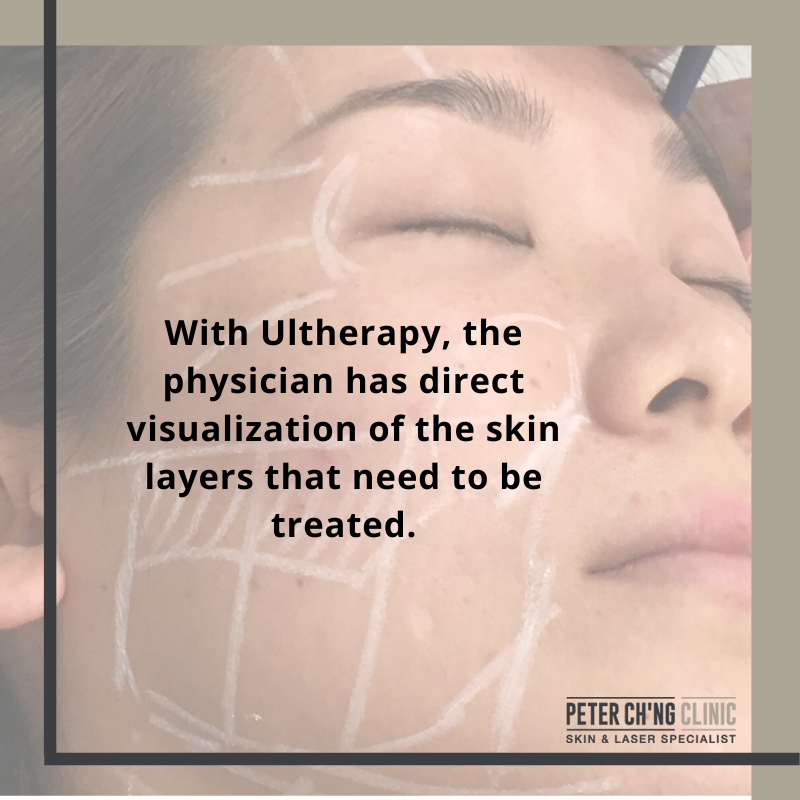 During Ultherapy treatment, the superficial muscular aponeurotic system (or SMAS) is heated up to 60 – 70 degrees. At this temperature, the natural structure of the skin is altered, and this stimulates collagen synthesis.
So be gone saggy jowls in exchange for crisp and lifted jawline!
Fact 2: Ultherapy Does Not Melt Fat
Contrary to popular belief, Ultherapy does not melt fat. Ultherapy works by targeting three different depths of the skin. The dermis (or deeper skin), connective tissue (superficial Musculoaponeurotic System or SMAS) and the muscle can be reached by Ulthera.
Plus, Ultherapy does not, in any way target the layer of fat in our skin. With Ultherapy, the physician has an unobstructed view plus direct visualization of the skin layers that need to be treated.
So if the operator uses an imitation or Ultherapy-me-too machine, the operator is bound to deliver energy "blindly". This might injure the skin structure.
In essence, in the good hands of a skilled physician, jowling can be addressed effectively with Ultherapy.
Fact 3: Ultherapy Relies on Your Body's Natural Healing Process
Ulthera improves jowling through three stages. In the first stage, the treated area is stimulated to produce more collagen. This in return causes tissues to tighten, resulting in a visible lift.
During the second stage, our skin recuperates by building more collagen. This occurs over the next 2 – 3 months as part of our body's natural healing response towards the treatment.
Collagen remodeling kicks off from month three onwards and continues for up to six months. So you can enjoy tighter skin in its full glory after 3 to 6 months.
Fact 4: Ultherapy is a No Downtime Procedure
You may not be ready to commit to a surgical facelift. Or you do not have the luxury of undergoing downtime associated with invasive procedures.
If these resonate with you, then Ultherapy is on-point as it is an effective needle-and-knife free alternative to treat jowls.
The beauty of Ultherapy is that it is non-ablative, does not leave entry points or any other visible marks on your skin. This permits you to resume normal activity immediately after treatment.
To what degree you will show tell-tale signs of Ultherapy treatment depends on how sensitive your skin is. For patients with sensitive skin, their skin may turn red after the treatment. Nevertheless, this is not a concern as the redness will disappear by itself within a few hours to a few weeks post-treatment.
Fact 5: Ultherapy delivers good results in a single treatment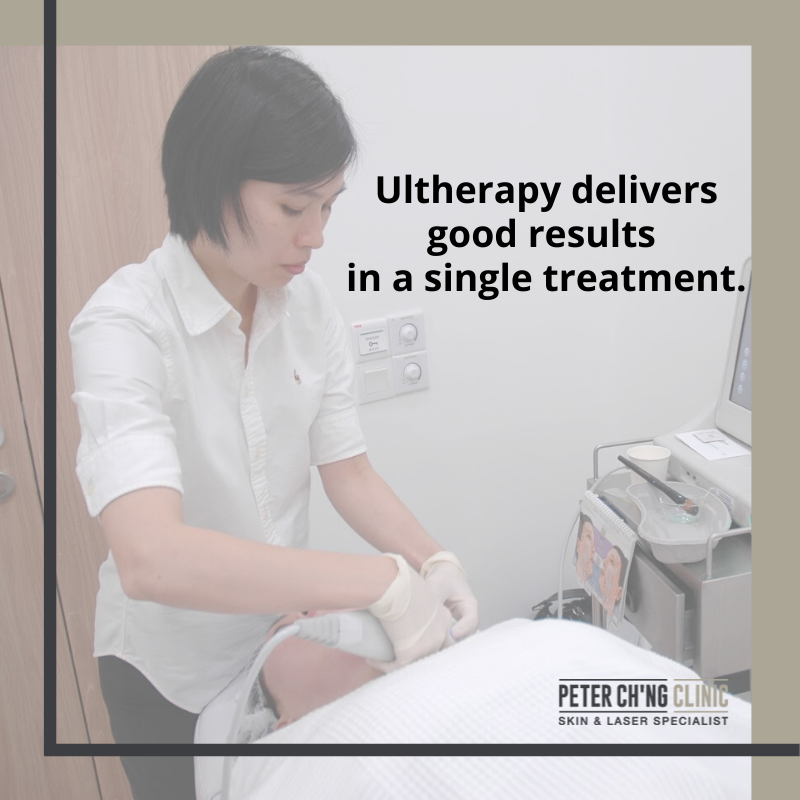 Most of our patients with mild to mid skin laxity confess that their jowls have visibly improved with a single Ultherapy treatment.
On the contrary, patients with a great amount of laxity may benefit from more than one treatment. This is why face-to-face consultations are so important.
Plus, you must not skip your follow up sessions. As medical professionals, these follow-ups allow us to evaluate how your body is responding to the treatment, how you feel about the results and ascertain if the treatment course needs to be adjusted.
Conclusion
Feeding to our quest for eternal youth, unscrupulous practitioners promote a plethora of aesthetic machines marketed under different names. And these cosmetic treatments often fall short of its promise, only to be disguised with attractive pricing. Such procedures may claim to tighten saggy skin and may even promise to be permanent!
The challenge in today's increasingly saturated beauty industry is to find an experienced team of medical practitioners that deliver safe solutions and consistent results. Science does not lie, and Ultherapy is researched-backed to give your jowls a lift. So speak to us to for a tighter jawline and a quick boost to your spirits!
---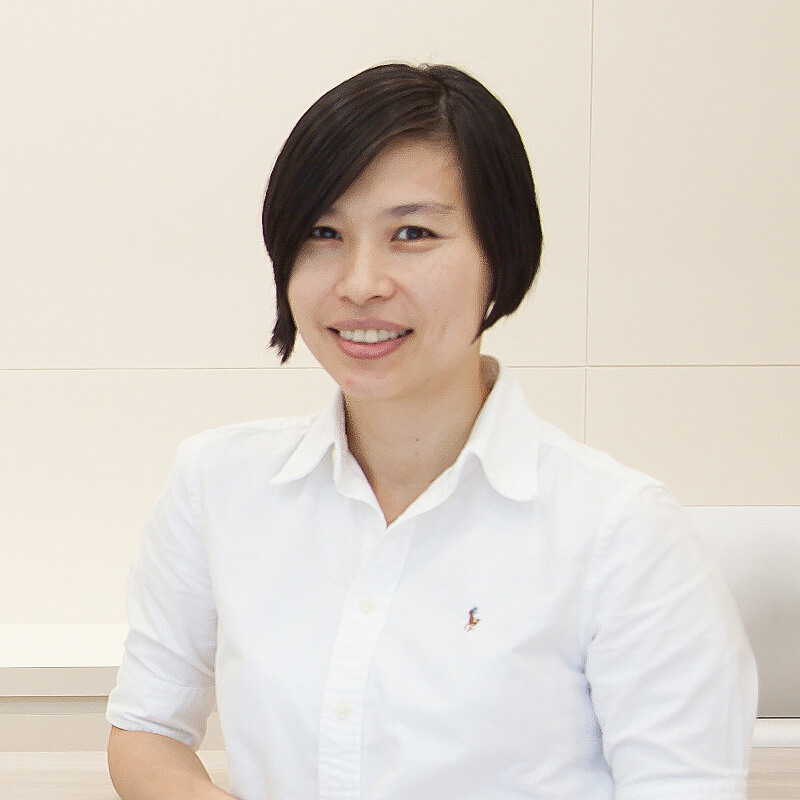 Dr. Loo Keng Shien
Dr Loo Keng Shien is a consultant aesthetic physician who loves to listen to patients' problems and find medical solutions to help in their skin and aesthetics journey. Dr Loo practises evidence-based medicine, and with her experience, she has listened to and helped numerous patients solve their skin problems or achieve their aesthetic expectations safely and effectively.
If you'd like to ask more about your skin condition or have a discussion with Dr Loo, call us at
+6011-22882299
,
Whatsapp
us, or
book an appointment with Dr Loo here
!
---
Treatments mentioned in this article :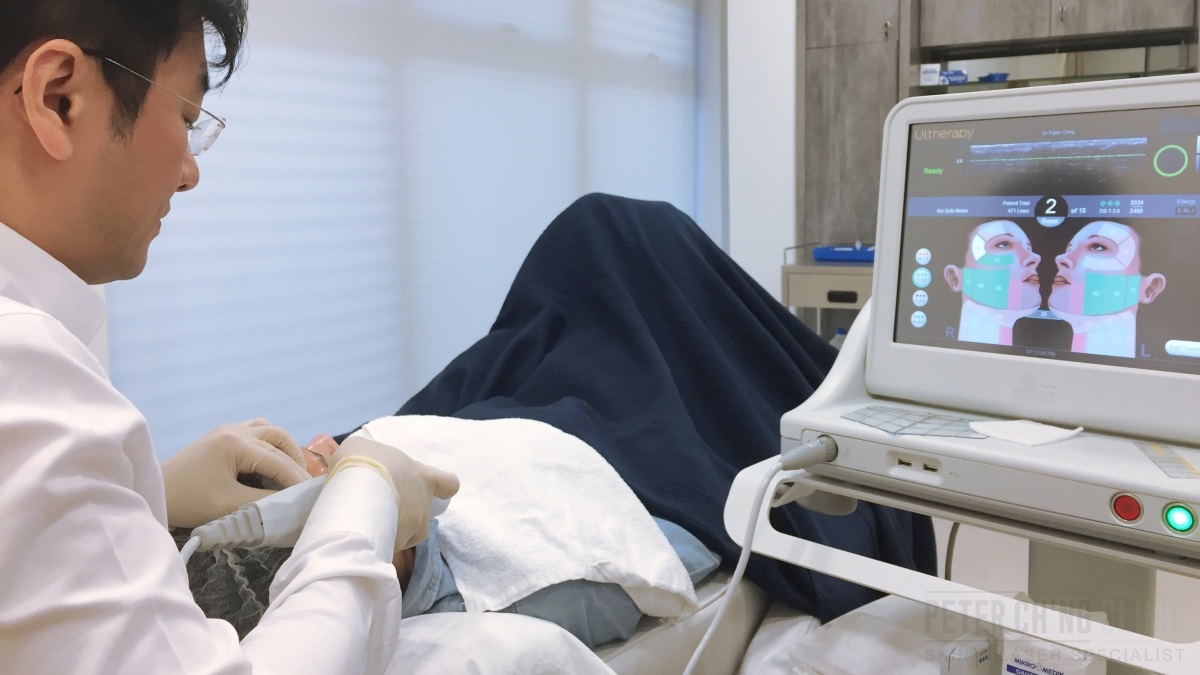 Ultherapy
Ultherapy is a medical treatment that uses HIFU (High Intensity Focused Ultrasound)to detect areas where sagging skin is present and lift the skin to tighten it without any invasive surgery.