5 Reasons to Consider Body Contouring with CoolSculpting®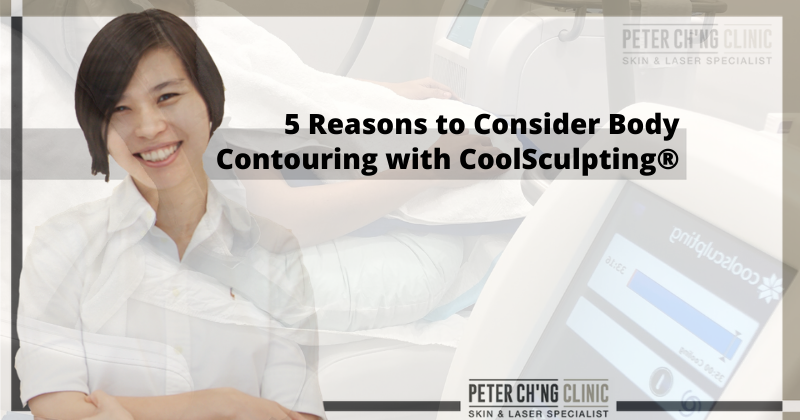 Have you tried dieting, exercising, and used all kinds of gadgets to get rid of stubborn fat around your waist? Stubborn fat or subcutaneous fat seems to resist all your efforts to slim down. You are at your wit's end. Frustrated, everything you tried does not seem to deliver results.
Don't worry. There is a solution to help you lose body fat safely and effectively. Plus, most of us are not genetically blessed with svelte bodies. So it's normal to have some excess subcutaneous fat on your body.
But if that bothers you, then here are 5 reasons why you should consider body contouring with CoolSculpting®.
1. Time is Not On Your Side For An Invasive Procedure
Is your wedding three months down the road? Or maybe there is a social gathering of alumni or major presentation two weeks ahead?
If you need to reduce body fat within a short period, then strike off invasive surgical procedures and liposuction from your list. Surgical body contouring procedures like tummy tucks can deliver drastic results but with significant downtime.
On the other hand, CoolSculpting® is a non-invasive, non-surgical procedure that is safe yet delivers amazing fat loss results.
CoolSculpting® works by freezing the fat cells in the body to eliminate stubborn subcutaneous fat permanently.
Plus, when time is scarce, you can expect to see visible changes with only one session. In fact, more improvements can be seen as fast as two weeks from your first treatment.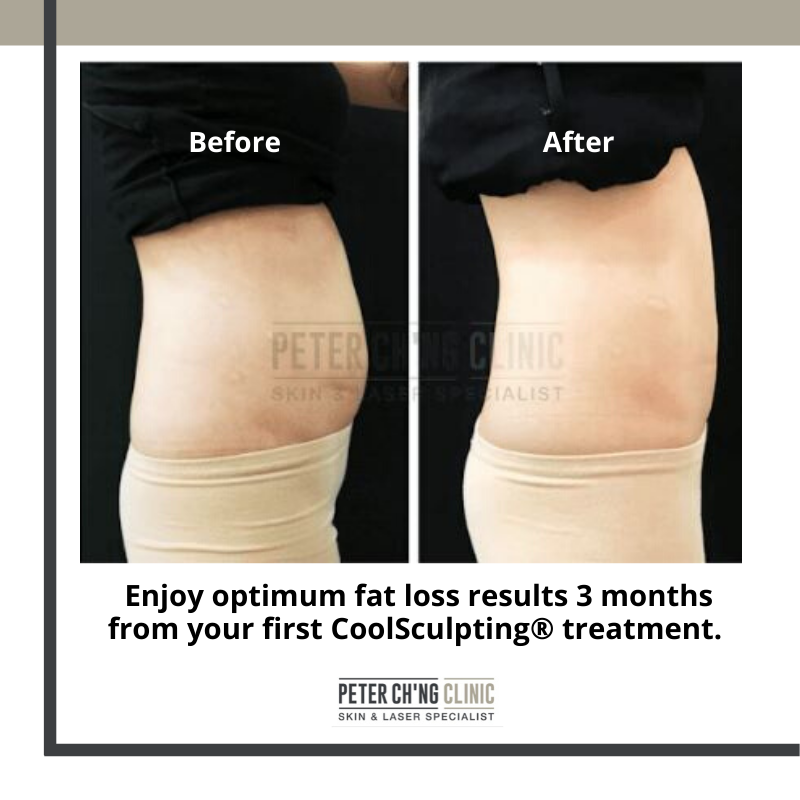 After three months from the treatment, you will enjoy the optimum results from the CoolSculpting® treatment. And you will look stunning just in time for your wedding day. Besides, looking healthy and youthful is the perfect boost for our wellbeing.
2. You Are Scarred Of Pain
Everyone's threshold of pain differs. And if your pain threshold is on the lower end of the continuum, then CoolSculpting® may be a cool consideration for body contouring.
CoolSculpting® is a very tolerable body shaping treatment. As the cooling process commences, you will feel slight pressure and coldness that quickly wears off.
Some patients report feeling a tugging sensation, deep pulling, pinching or numbness. But a few minutes into the treatment, your skin gets accustomed to the cold. Here's where you can start to relax.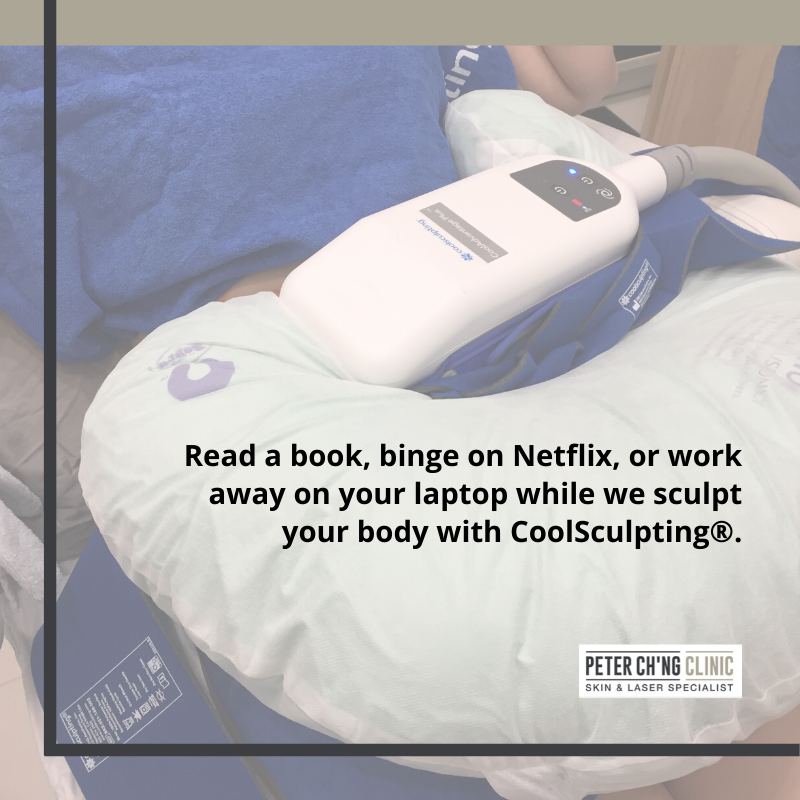 So read a book, binge on Netflix, or work away on your laptop while we help you sculpt your body with CoolSculpting®.
3. You're Tired of Dealing with Stubborn Fat
Your BMI is healthy. You have cut down on snacks and desserts and yet the muffin top and love handles cling to you like glue. You have tried the whole gamut of body shaping devices you can buy online. From slimming belts, weight loss pills, slimming tea, and vibrating machines that claim to shake away body fat away.
Been there, done that. But none of these seem to work. You feel exasperated dealing with stubborn fat.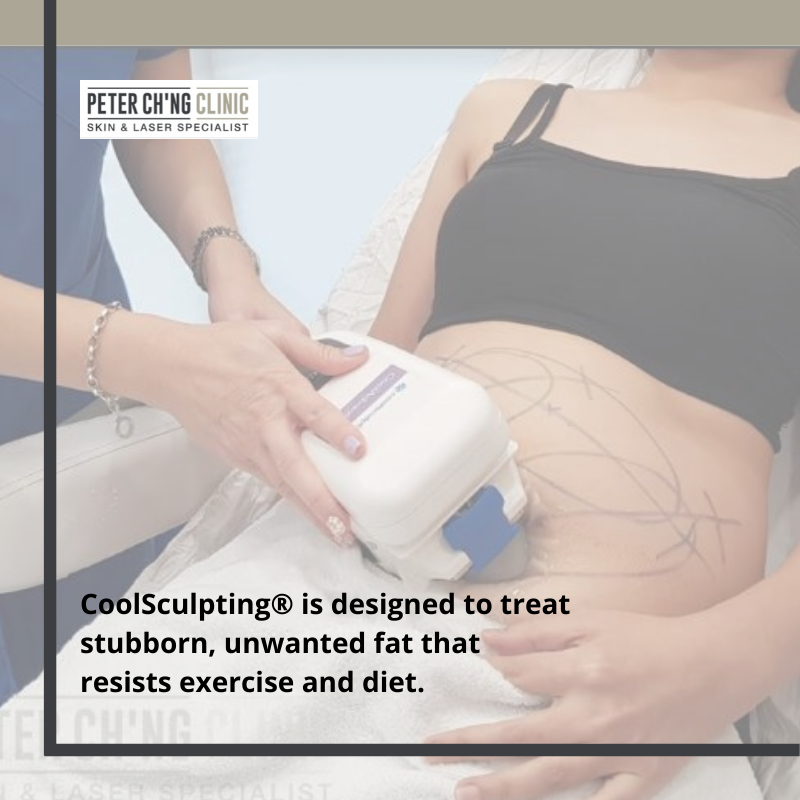 Here's where CoolSculpting® can help you achieve your body slimming goals. As an FDA-approved body contouring treatment, CoolSculpting® is designed to treat stubborn, unwanted fat that resists exercise and diet.
Furthermore, it does not matter whether your body mass index is healthy or higher than normal. Even patients with higher BMI can benefit from this treatment too, depending on their needs and expectations.
4. You Want To See Results Fast
When it comes to your attitude towards body fat, you want to lose weight fast, and furiously!
CoolSculpting® fits in perfectly with your body goals, as fat reduction can be seen in a single session. Within 2 weeks from your first treatment, you will notice improvements in body contours.
In fact, CoolSculpting® is scientifically proven to reduce between 20% - 25% of fat in the treated area. You will enjoy the peak of your results up to 3 months post-treatment as your body continually eliminates the dead cells.
Another cool point to note is that the entire treatment lasts anywhere between 35 to 75 minutes only.
5. You Have Several Areas With Stubborn Fat To Address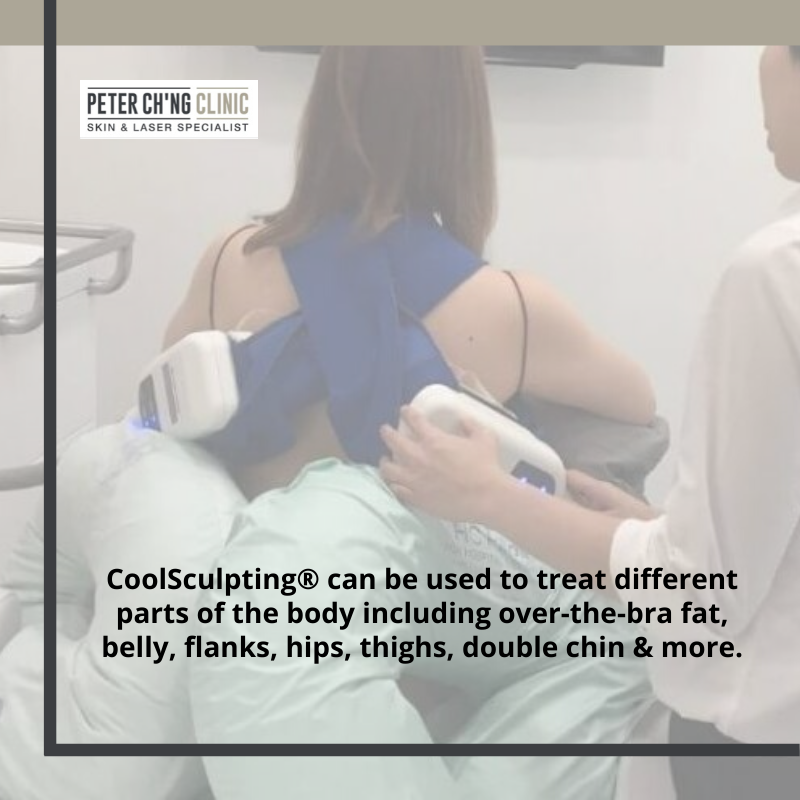 CoolSculpting® can be used to target several areas of the body. This includes stubborn belly fat, the "baby pouch" (i.e. extra fat post-pregnancy), flanks, and over-the-bra fat. CoolSculpting® can also be used to slim down bulky thighs, visceral fat around the hips, and underneath the buttocks.
Used on the face, CoolSculpting® helps to reduce the appearance of double-chin and under the jawline.
Essentially, you can enjoy tailored treatments to address different areas with stubborn subcutaneous fat.
As we have more than one machine with differently sized applicators to treat each body part, we can treat multiple areas simultaneously. So your treatment time will not lengthen significantly.
Conclusion
The icing of the cake about CoolSculpting® treatment is that the results are permanent. As long as you maintain your regular diet and lifestyle, the fat cells in the treated area are destroyed for good. So CoolSculpting® can be a very rewarding experience especially when you start to see better tone and definition on your body.
All this can be achieved under the good hands of a skilled practitioner with years of experience and a proven track record.
---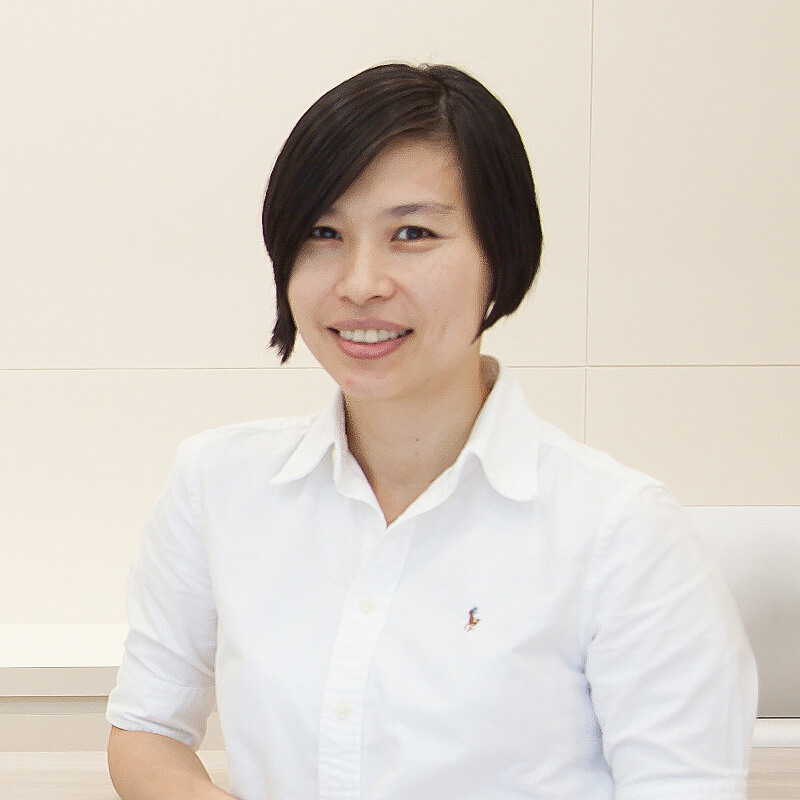 Dr. Loo Keng Shien
Dr Loo Keng Shien is a consultant aesthetic physician who loves to listen to patients' problems and find medical solutions to help in their skin and aesthetics journey. Dr Loo practises evidence-based medicine, and with her experience, she has listened to and helped numerous patients solve their skin problems or achieve their aesthetic expectations safely and effectively.
If you'd like to ask more about your skin condition or have a discussion with Dr Loo, call us at
+6011-22882299
,
Whatsapp
us, or
book an appointment with Dr Loo here
!
---
Treatments mentioned in this article :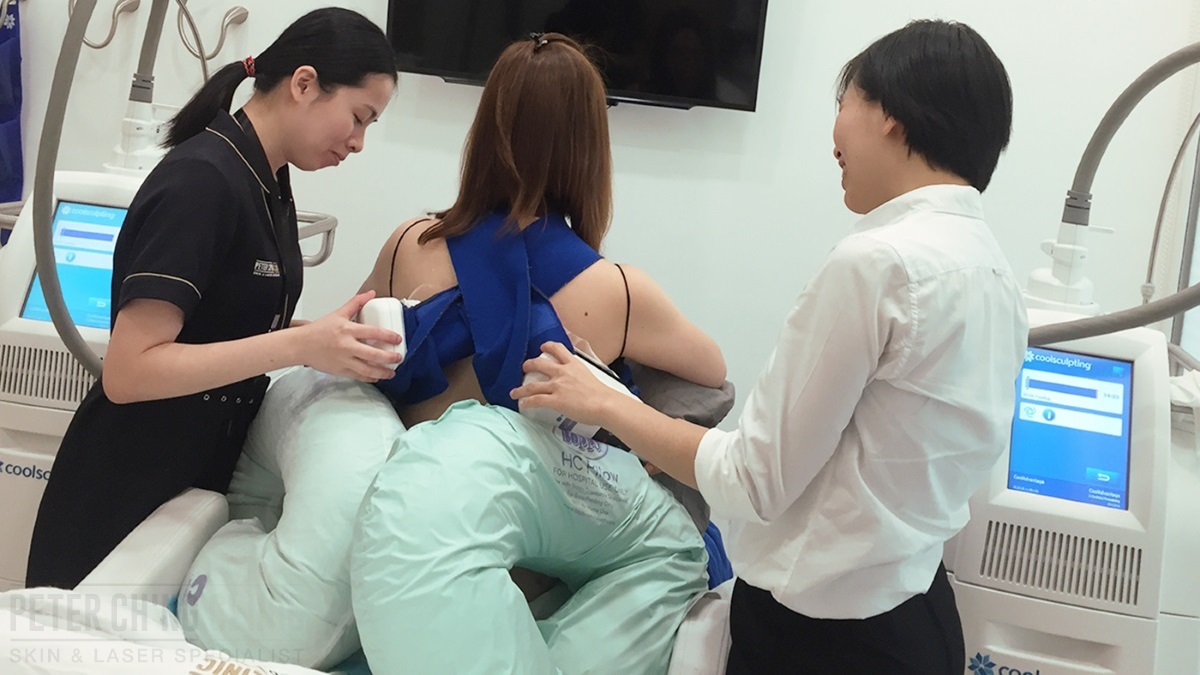 CoolSculpting
CoolSculpting is a fat removal treatmet that works by freezing the fat cells of these stubborn body fats, causing these fat cells to die off.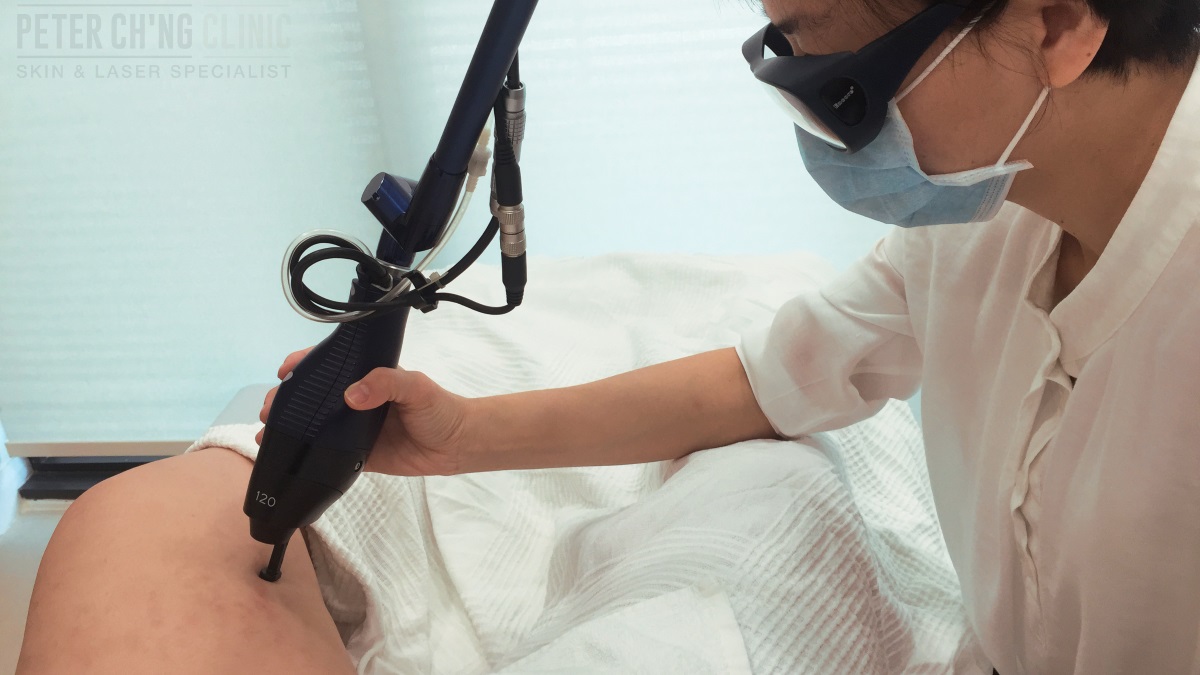 Laser Treatment for Stretch Marks
Stretch marks can appear anywhere where the skin has been stretched, but they usually affect areas where fat is stored, such as the tummy, breasts, upper arms, buttocks, thighs and shoulders. Honestly, it is actually impossible for our skin to return to its original condition once we develop stretch marks, but we can improve the condition via laser treatments.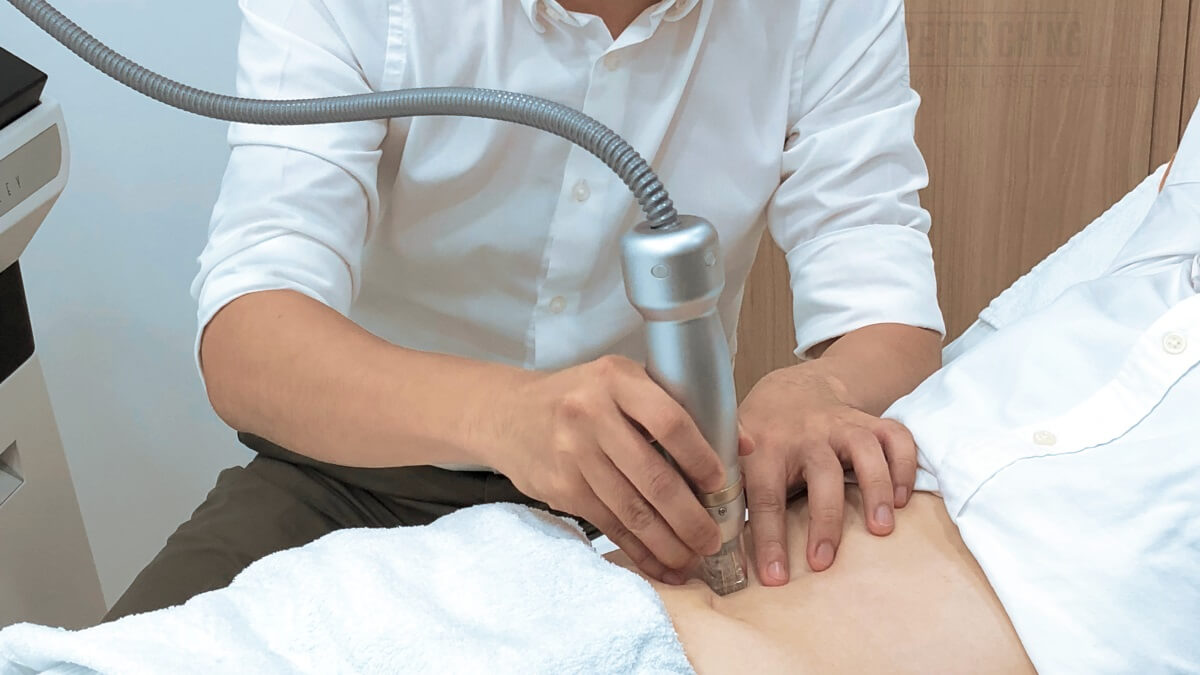 Radio Frequency Treatment
Radio frequency treatment uses radio frequency energy to penetrate the layers of the skin to treat various skin conditions like acne, sagging skin, and body fat elimination.