5 Tips on How to Achieve Korean Glass Skin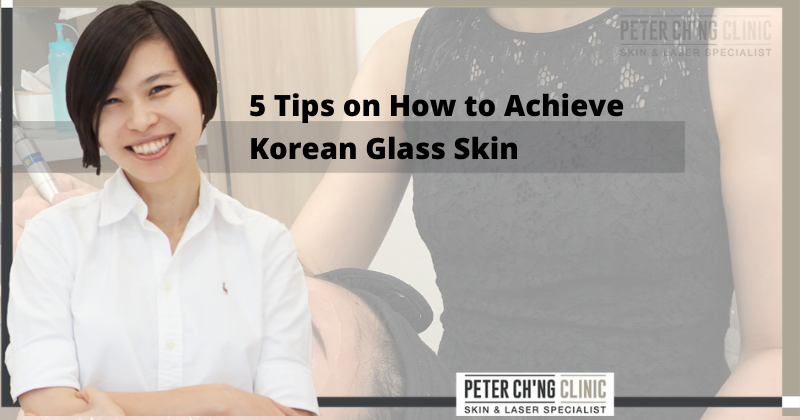 Did you know that having Korean glass skin is within your reach? You don't have to be born with a perfect complexion. A combination of medical-grade facial treatments, a healthy diet, and positive lifestyle habits will help you look as if you're born with glass skin!
Firstly, do you know what does Korean glass skin look like?
What is Korean Glass Skin?
Glass skin describes a complexion that is glowing, translucent, smooth and poreless – just like glass! Essentially, glass skin also refers to a complexion that is youthful, supple and plump simply because the skin is well hydrated.
Most of us don't wake up one day with glass skin. All it requires is a little effort and discipline to follow a simple skincare routine.
Check out these 5 tips on how to achieve your dreamily gorgeous complexion.
Tip 1: Make Medical Facials Your Monthly Face Care Routine
Your pampering mask and homecare routine is important, but nothing can replace what medical facials can achieve. Medical facials such as microdermabrasion and LED Phototherapy can address your skincare problems.
If you're unsure what microdermabrasion is, then SilkPeel may ring a bell.
SilkPeel is a new format of microdermabrasion that suctions away dead cells while infusing the skin with a customized solution. Using a gentle vacuum with a diamond-tip, the outer layer of the skin is gently exfoliated. This helps to open up the pores and primes the skin to effectively absorb the solution that is applied next. Moreover, microdermabrasion can be customized to treat acne-prone skin, pigmentation, dull skin and dry skin.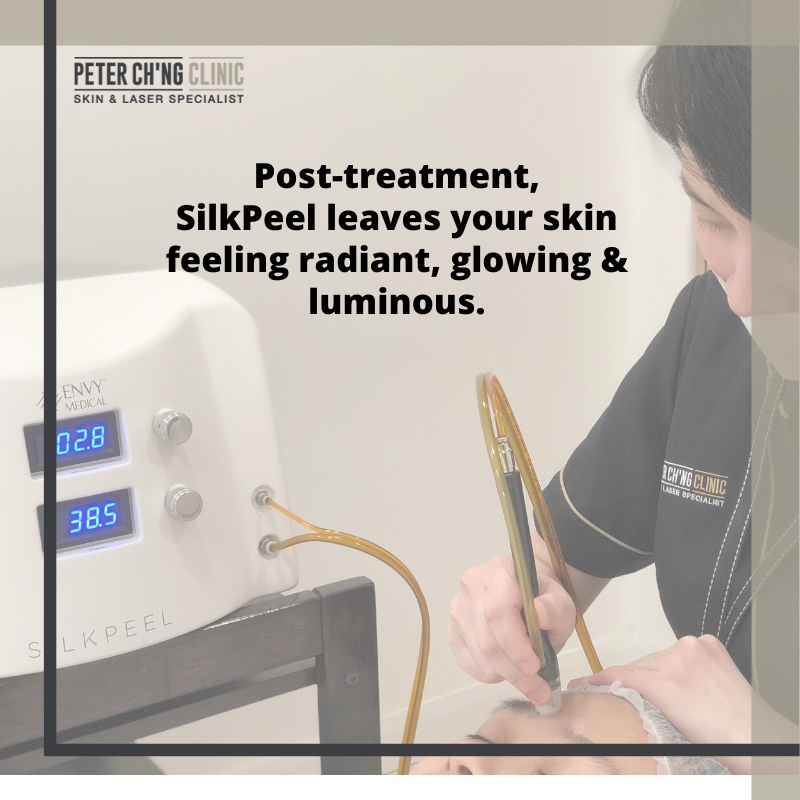 Post-treatment, SilkPeel leaves your skin feeling radiant, glowing and luminous. Your skin tone will become progressively more even too.
If the thought of suction of your face puts you off, then LED phototherapy is one of the more "passive" medical facials that can help you achieve Korean glass skin.
LED phototherapy uses non-thermal light energy to trigger the body to repair the skin. LED phototherapy helps to accelerate skin rejuvenation, reduce inflammation, acne, rosacea, and eczema.
After treatment, skin looks more even and your complexion will look brighter. And all that's needed is 15 minutes of your time to achieve these results.
Tip 2: Lasers for Luminous Skin
Laser treatments are a good option should you desire more dramatic results. Using thermal energy, lasers such as the ND YAG, copper bromide laser and picosecond laser create microscopic damage to the skin to encourage collagen remodeling.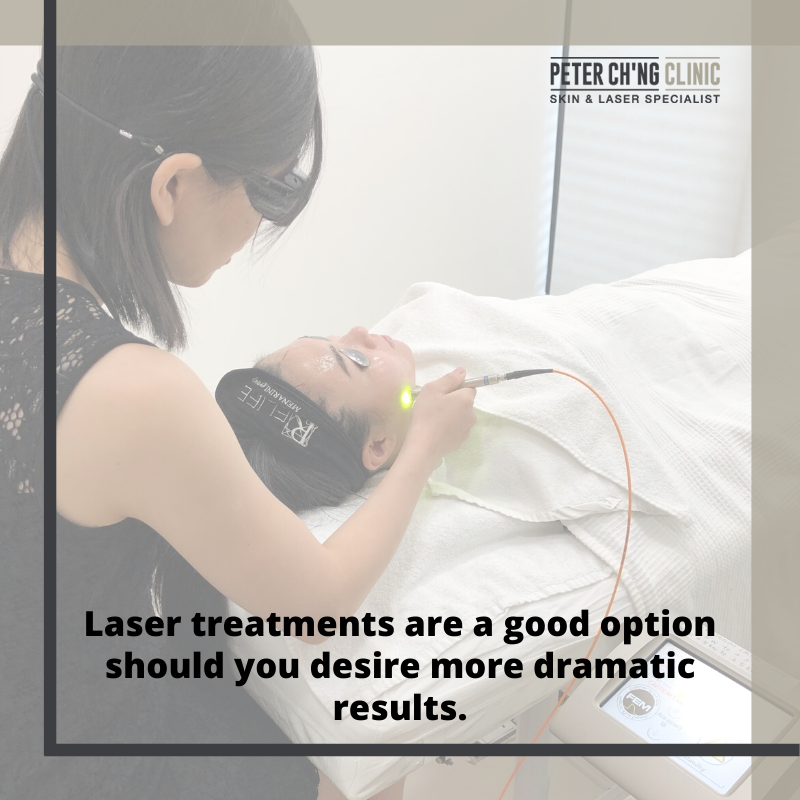 The carbon laser peel treatment is effective in shrinking enlarged pores, the bane of oily skin. Sometimes referred to as the red carpet treatment, the practitioner starts off by applying a thin layer of medical-grade carbon on the skin. The laser is then used to blast off the carbon, instantly vaporizing it.
This removes the debris lodged in the pores, thus assisting to reduce the pore size and even out skin tone.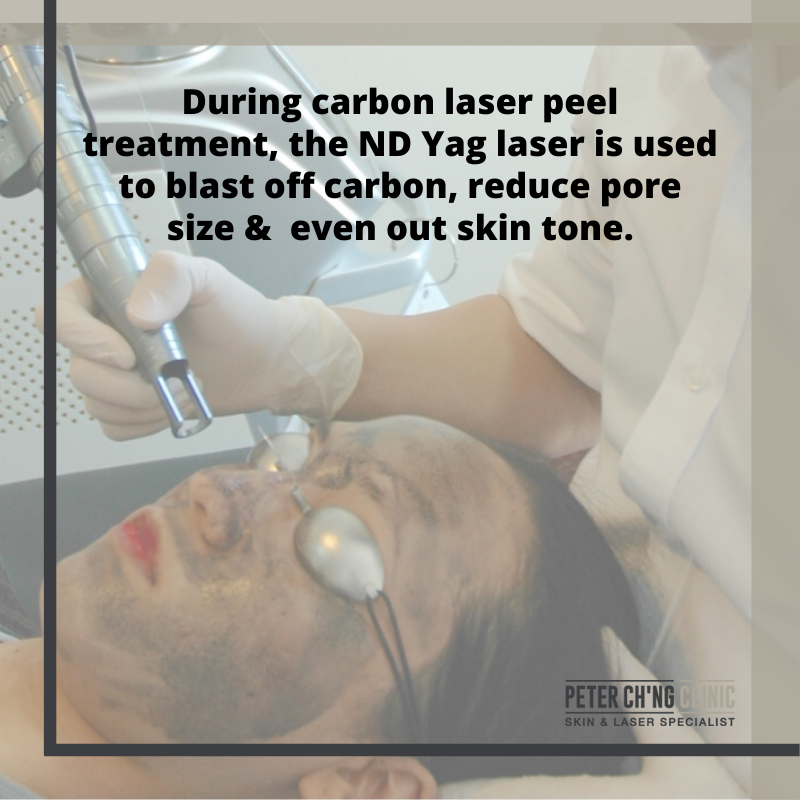 In the hands of an experienced practitioner, lasers can remove fine lines, pigmentation and shave off years from one's age without incurring any downtime.
While there are several aesthetic modalities to achieve Korean glass skin, what's most important is a proper diagnosis of your skin condition. This is because the right diagnosis will ensure that a suitable treatment plan is administered. This will help you achieve your beauty goals safely.
Tip 3: Slough and Exfoliate
If you want to have clear skin, exfoliating your skin regularly is important.
As we age, cell regeneration slows down. Old skin cells tend to pile up easily, leaving skin looking dull and rough. The build-up of dead skin cells causes the skin to produce excess oil, clogging pores and eventually causing acne.
Exfoliation helps to remove dead skin cells on the surface. It can be performed mechanically via microdermabrasion, or at home using facial scrubs.
So if you want to have Korean glass skin, make it a habit to scrub your skin once a week. Do note that over-exfoliation can irritate your skin. To avoid this, read the instructions on the product label ingredients and abide to the recommended usage guideline.
In addition, you can add microdermabrasion as part of your monthly facial routine to maintain a glowing complexion.
Tip 4: Get Enough Shut-Eye
Have you noticed how effortlessly radiant you look after a good night's sleep? And how haggard you appear when you're sleep deprived?
Inadequate sleep affects wound healing, collagen growth, and skin texture. Being sleep deprived also intensifies inflammation, causing outbreaks of acne, psoriasis, eczema, and skin allergies.
That's why a good snooze is also known as beauty sleep.
Tip 5: Slather on Sunscreen
All your hard work will go down to waste if you do not protect your skin from harmful ultraviolet rays.
UV rays not only make our skin age prematurely, but it contributes to eye damage, melanoma and skin cancer too.
So before you step out of your house, don't forget to slather on some sunscreen.
Conclusion
At this point, you might just agree that Korean glass skin is easily attainable by anyone. A lot of us don't have the luxury of time to abide by complex skincare routines that promise to transform dull skin into glass skin.
During a consultation with your aesthetic doctor, take your time to ask all the questions pertaining to your skin problems. Understanding your concerns will help the doctor devise a treatment plan unique for your needs and budget. Follow through with healthy lifestyle habits and regular treatments and you're on your way to achieve dewy, flawless skin!
---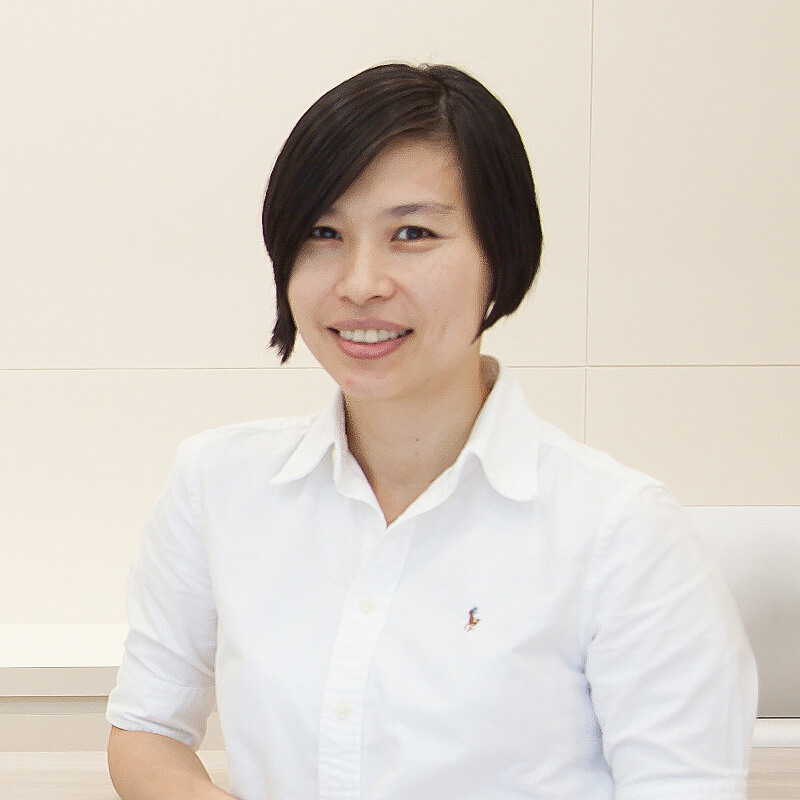 Dr. Loo Keng Shien
Dr Loo Keng Shien is a consultant aesthetic physician who loves to listen to patients' problems and find medical solutions to help in their skin and aesthetics journey. Dr Loo practises evidence-based medicine, and with her experience, she has listened to and helped numerous patients solve their skin problems or achieve their aesthetic expectations safely and effectively.
If you'd like to ask more about your skin condition or have a discussion with Dr Loo, call us at
+6011-22882299
,
Whatsapp
us, or
book an appointment with Dr Loo here
!
---
Treatments mentioned in this article :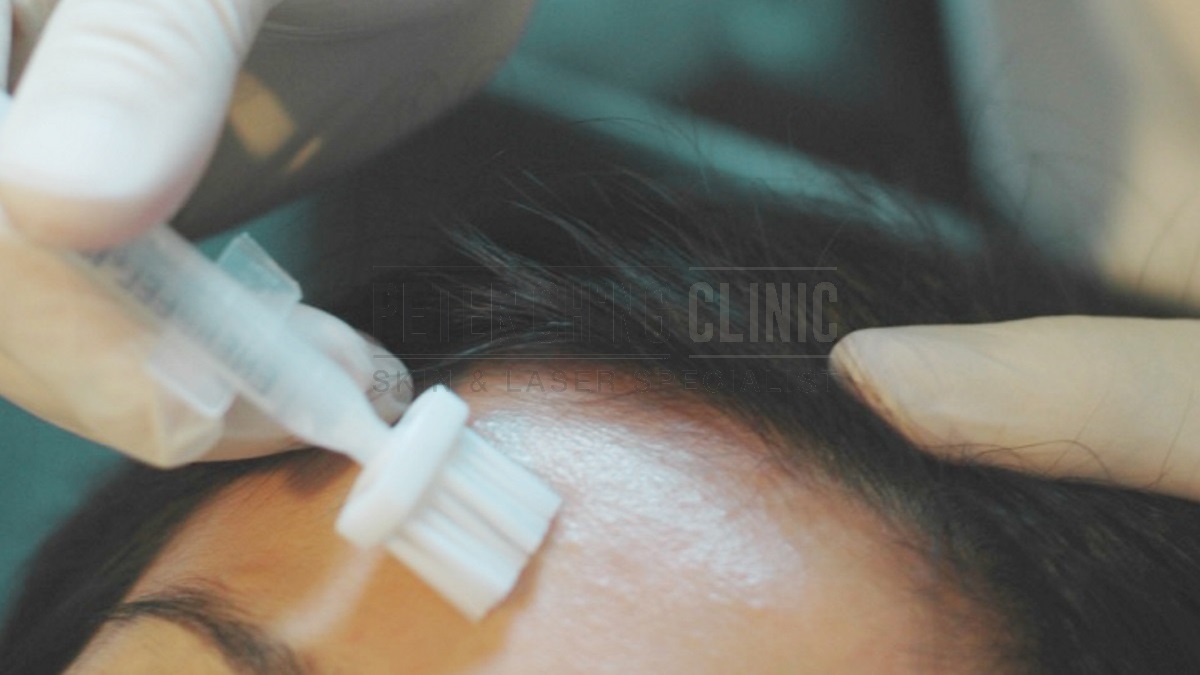 Chemical Peel
Chemical peels are acids that are applied on the skin to cause the skin to peel. This process stimulates the skin cells to regenerate faster and thus fastening the process of skin healing.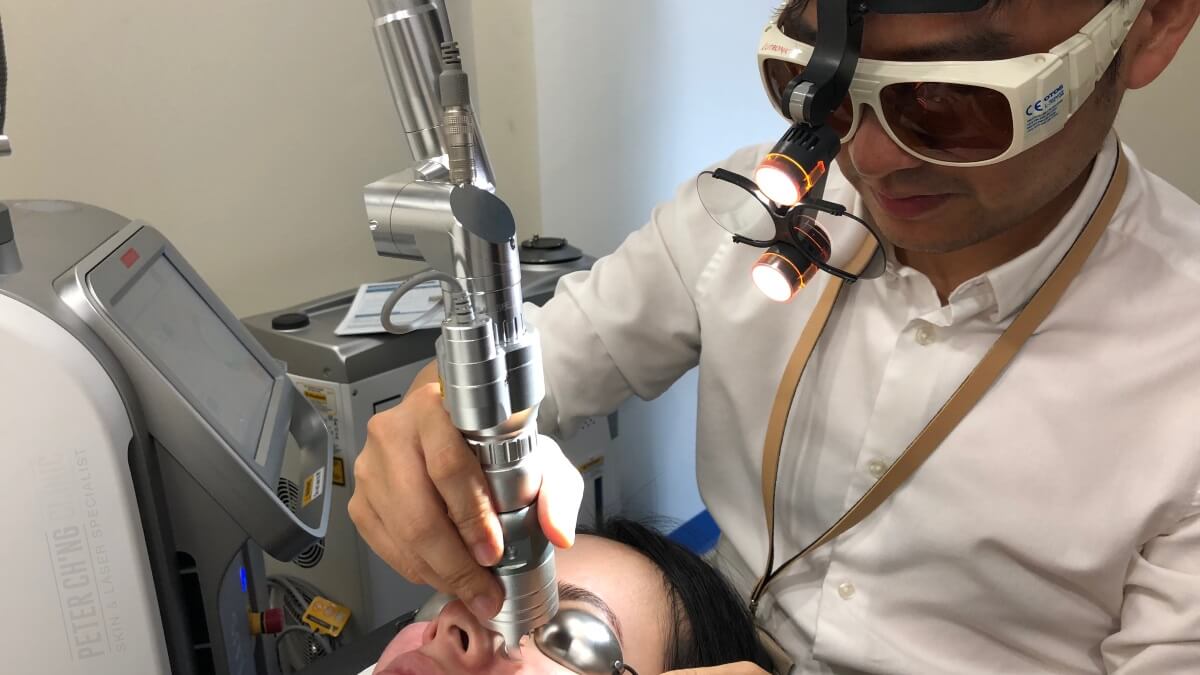 Treatments for Uneven Skin Tone and Dull Skin
Sometimes, our skin can have patches or parts with different colour tones due to exposure to harmful UV rays. Uneven skin tone can usually be treated using laser treatments or phototherapy.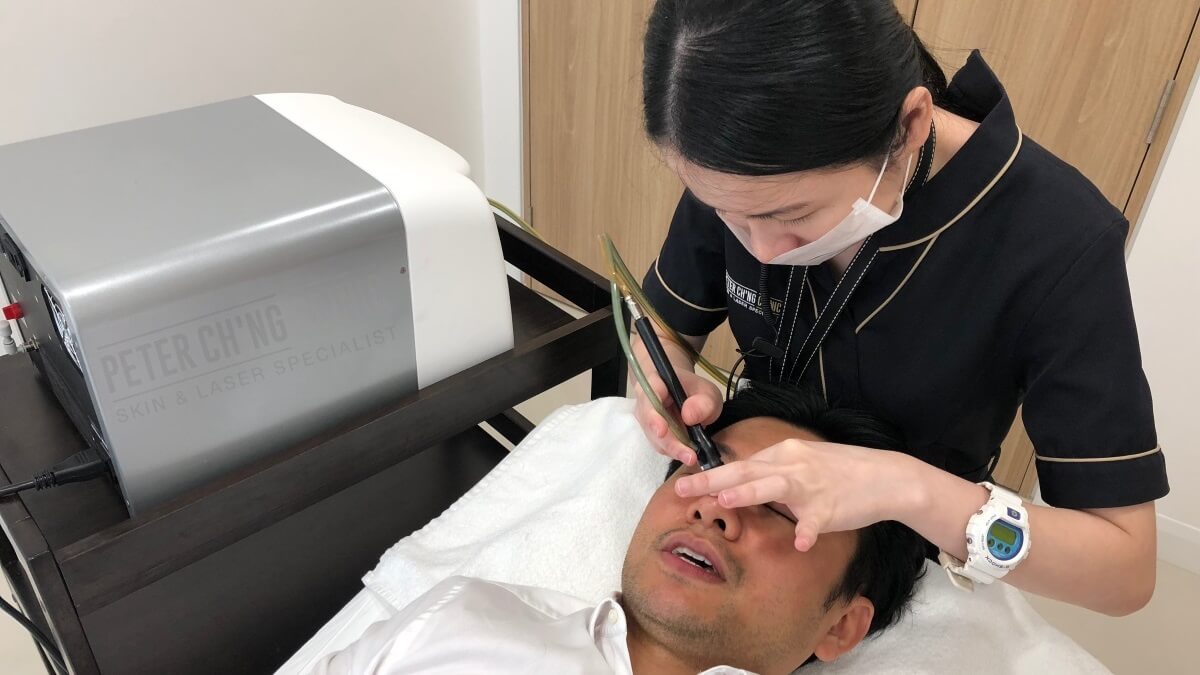 Microdermabrasion/SilkPeel
Microdermabrasion is a treatment that rejuvenates your skin by removing the dead skin on the surface.