Patient Mailbox: Ultherapy to Address Jowling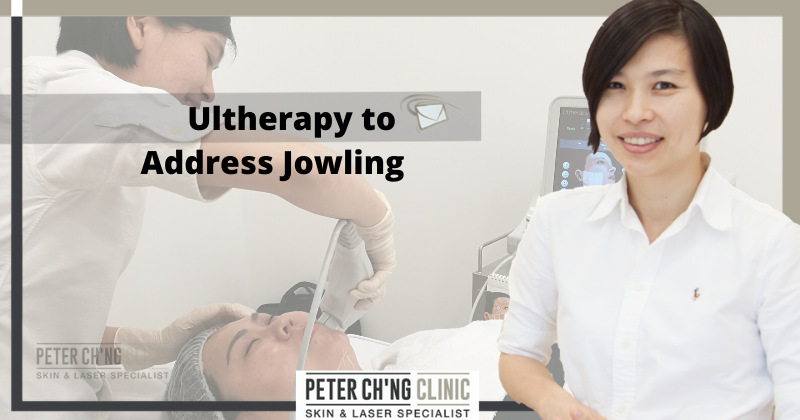 Hi! I'm Dr. Loo Keng Shien.
Here's Episode 39 of the Patient Mailbox series, where we collect handpicked questions submitted by patients suffering from various skin diseases and condition, and personally answer them with our best efforts. I hope to help any one of you who faces challenges from similar situations.
Editor's Note: Dr. Loo Keng Shien is a Consultant Aesthetic Physician with a special interest in Dermatology and Aesthetic Medicine. She has highly certified qualifications from the American Academy of Aesthetic Medicine, American Academy of Anti-aging Medicine, and in Practical Dermatology from Cardiff University. She currently practices at Peter Ch'ng Clinic Skin & Laser Specialist in Desa Park City.
Question
Hi Dr. Loo,
I'm a 50-year-old who has jowling around my jawline. I do not want a neck lift or any form of surgery. But I wish to look good this coming Chinese New Year. Is there a non-invasive procedure that will help to lift my double chin and give me a tighter neckline in a matter of weeks? Please share the procedure and possible side effects of treatment.
Thank you.
May
Answer
Jowling is characterized by excess or saggy skin around the neckline, and just below the jawline and chin. As we age, jowling is unavoidable. Simply because our skin produces less collagen and it gradually loses its elasticity.
Thankfully jowls are not life-threatening. But jowls are telltale signs of our real age, and this can make some of us uncomfortable, self-conscious or anxious in social situations.
Fret no more as a saggy jawline can be treated non-surgically within our clinic. One of the best procedures to address sagging jowls without having to go under the knife is Ultherapy.
What is Ultherapy?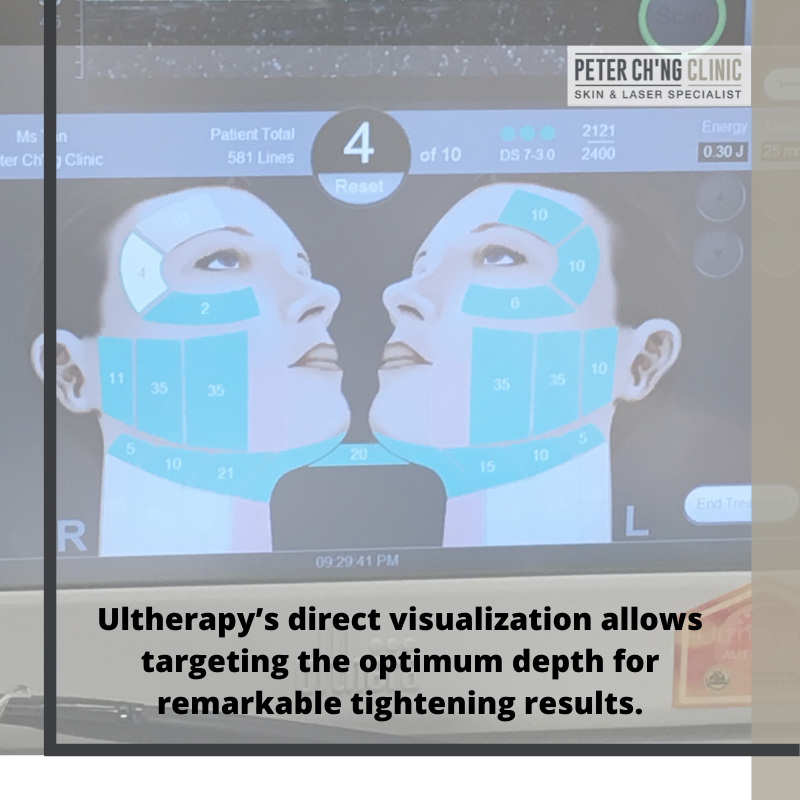 Ultherapy is a revolutionary, high-intensity focal ultrasound (HIFU) treatment that can lift and tighten jowls and saggy skin. Also known as the Ultralift or Ulthera, this FDA-approved procedure uses micro-focused ultrasound energy to provide direct visualization of the skin layers. During Ultherapy treatment, the superficial muscular aponeurotic system (or SMAS) is heated up to 60 – 70 degrees. This alters the natural structure of the skin, thus stimulating collagen synthesis.
As a result, your jawline will look tighter, lifted and restored after Ultherapy treatment.
Could you walk me through the Ultherapy treatment process?
Firstly, I will assess the severity of laxity at the patient's area of concern. I will also rule other contraindications such as open wounds or active implants in the treatment area. Once this is established, the patient's face is cleansed.
A pre-treatment photo is taken to compare the before-and-after results of Ultherapy treatment. This helps to give our patients a visual perspective of the results achieved after the recovery period.
Finally, a numbing cream is applied to the jawline and neck and is left on for 45 minutes. Just before the treatment, I will wipe off the numbing cream and apply an ultra-sound conducting gel on the patient's skin.
Using a handheld transducer, I will move the transducer across the skin's surface to identify the optimum area to treat. The Ultherapy device gives me direct visualization of the connective tissues, and it allows me to accurately target the optimum depth to deliver remarkable tightening results.
By entering the skin at a precise depth, Ultherapy jumpstarts the skin to produce fresh, new collagen.
Is Ultherapy worth the money?
The treatment price for Ultherapy depends on the area of treatment. Treating a smaller area is cheaper as compared to treating the full face, neck or body. So it is really difficult to state how much the treatment cost is, until we know the patient's area of concern.
Without a doubt, Ultherapy costs more than other generic laser treatments in the market. But years of research and technology advancement do come with a price. It is, after all a small price to pay considering that the effects of Ultherapy can last up to two years.
In fact, Ultherapy's efficacy in tightening skin laxity is proven and so superior, it even permits patients to postpone the need for surgery for years. This is achievable as long as Ultherapy treatment is done at regular intervals, and performed by experienced medical practitioners.
Besides, the initial tightening seen immediately after an Ultherapy treatment arises from thermally induced collagen coagulation, desaturation, and contraction. And improvements are even more visible from the third week onwards as your body produces more collagen.
While no cosmetic treatment can stop our body's natural aging process, what Ultherapy does is to unwind your biological clock a few months back. Plus, you can prolong the positive results of the Ultherapy by practicing good lifestyle habits. Remember to eat a balanced diet, get adequate sleep, avoid smoking and minimize overexposure to the sun.
Can Ultherapy burn your skin?
Many aesthetic machines in the market claim to lift, tighten and rejuvenate the skin, just like Ultherapy. These "imitation" machines, however, pose a higher risk of over-heating the skin's dermis. This is because machines without the Ultherapy technology do not give the practitioner direct visualization of the treated area. Essentially, the practitioner delivers energy blindly, and this may injure the skin structure.
Machines like these and ill-trained estheticians give Ultherapy a bad name.
With Ultherapy's direct visualization, practitioners can avoid delivering energy to the bone or on the blood vessels. Furthermore, the energy produced by Ultherapy is accurate, constant and does not burn the skin.
How many sessions of Ultherapy are needed to treat jowling?
Most of my patients will only need one treatment to see significant results. Depending on how much skin laxity they have and how their body responses to the HIFU treatment, some patients may benefit from having a follow-up treatment after the first.

Will Ultherapy dissolve fillers?
Indeed, canceling the benefits of a volumizing treatment for a lifting treatment, and vice-versa is not something any patient desires.
If the patient does not have any fillers done to date, then I will treat the patient with Ultherapy first. Since Ultherapy stimulates collagen production, Ultherapy can reduce the severity of volume loss.
If the need for fillers is still indicated, or if the patient would like to enhance his or her facial contour, then I will do it in the next visit.
If the patient has existing fillers, I will locate the area in which the filler was injected before treating with Ultherapy.
Is there any downtime after Ultherapy?
As Ultherapy is a non-surgical and minimally invasive procedure to treat jowling, there is no downtime after treatment. Some patients may experience some redness or tingling in the treated areas. But these will resolve within a few hours to a few weeks post-treatment.
Do minimize overexposure to the sun and diligently apply sunblock to the treated area.
Can Ultherapy be done by an esthetician?
No. In Malaysia, Ultherapy can only be performed by registered medical practitioners. Plus, medical physicians must have a Letter of Credentialing and Privileging (LCP) awarded by the Ministry of Health to perform Ultherapy.
The LCP outlines the types of procedures a practitioner can perform. Thus you must ensure that your chosen practitioner has these credentials in place before you trust your face with them.
Aestheticians are not medical doctors. Hence, they are not allowed to perform Ultherapy in Malaysia. Nevertheless, they can assist the doctor during the procedure.
Understanding how the Ultherapy device works require some mastery and medical understanding of facial anatomy. This is important to ensure consistently good results can be delivered with each treatment. And such results require a certain level of skill sets that beauticians and aestheticians do not possess.
Can Ultherapy melt fat?
Ultherapy does not cause fat loss, does not make the treated area look gaunt or sunken and does not cause structural damage.
As Ultherapy gives practitioners a crystal clear view of what we're working on, we aim to treat
only the SMAS and dermis level. And this visibility helps us avoid the bone and vessels too.
From feedback, none of our patients complained of any volume loss. Besides, the majority of our patients who have undergone Ultherapy request for maintenance treatment after one year or two years from the first treatment. And this tells us that our clients are satisfied with the results.
Again, enjoying good treatment outcomes with Ultherapy is only possible in the hands of an experienced practitioner.
---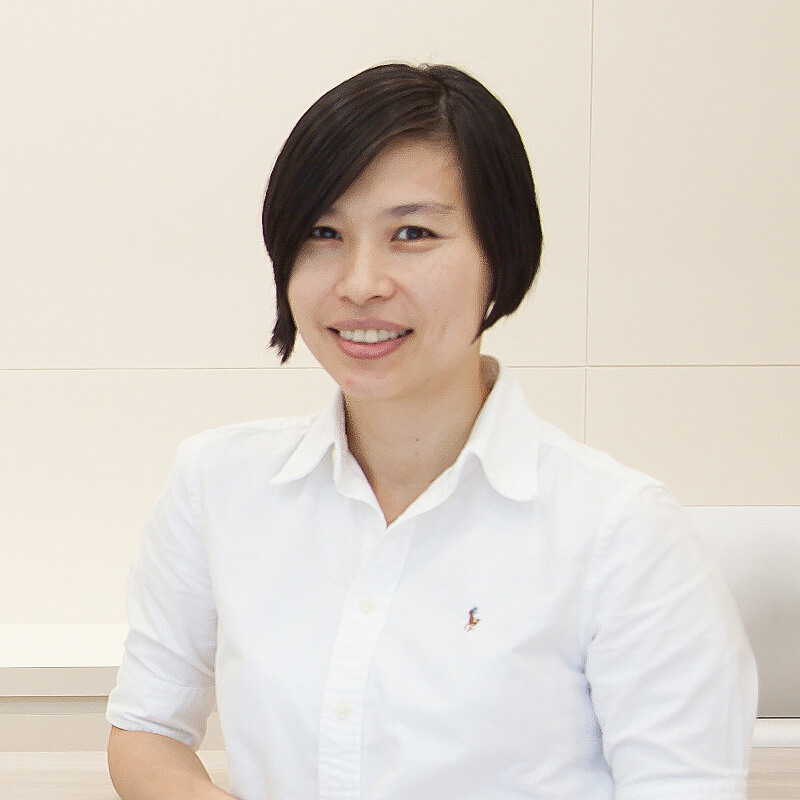 Dr. Loo Keng Shien
Dr Loo Keng Shien is a consultant aesthetic physician who loves to listen to patients' problems and find medical solutions to help in their skin and aesthetics journey. Dr Loo practises evidence-based medicine, and with her experience, she has listened to and helped numerous patients solve their skin problems or achieve their aesthetic expectations safely and effectively.
If you'd like to ask more about your skin condition or have a discussion with Dr Loo, call us at
+6011-22882299
,
Whatsapp
us, or
book an appointment with Dr Loo here
!
---
Treatments mentioned in this article :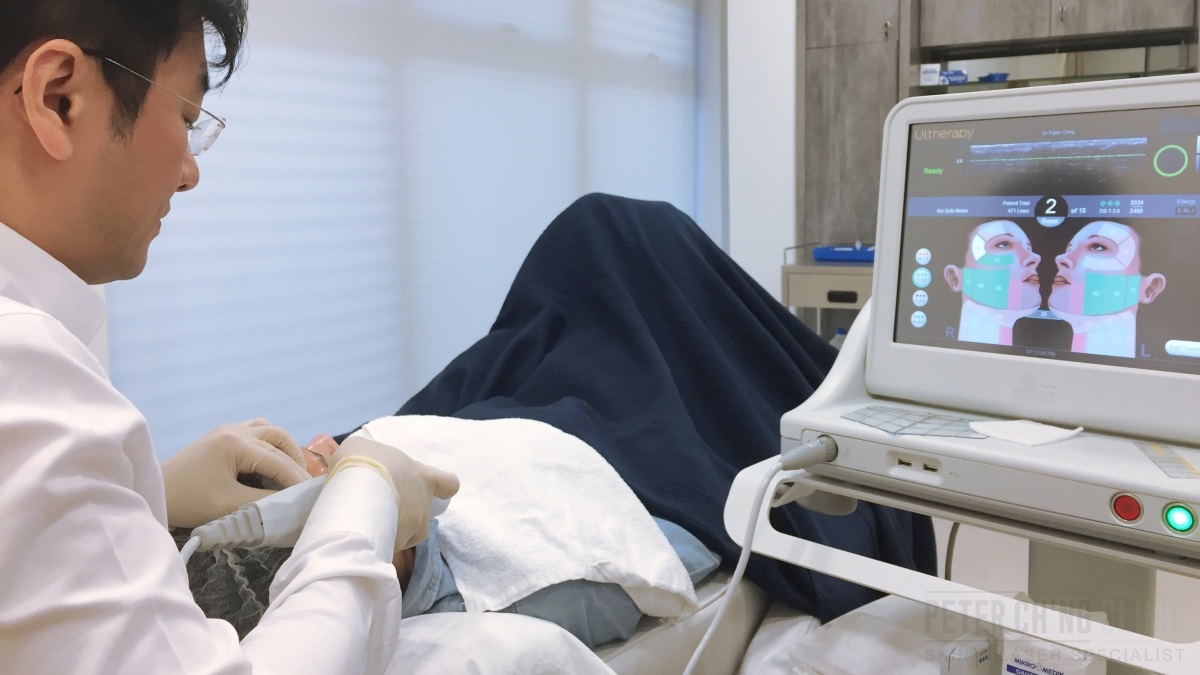 Ultherapy
Ultherapy is a medical treatment that uses HIFU (High Intensity Focused Ultrasound)to detect areas where sagging skin is present and lift the skin to tighten it without any invasive surgery.