Why You Should Not Worry About Getting Aesthetic Treatments during RMCO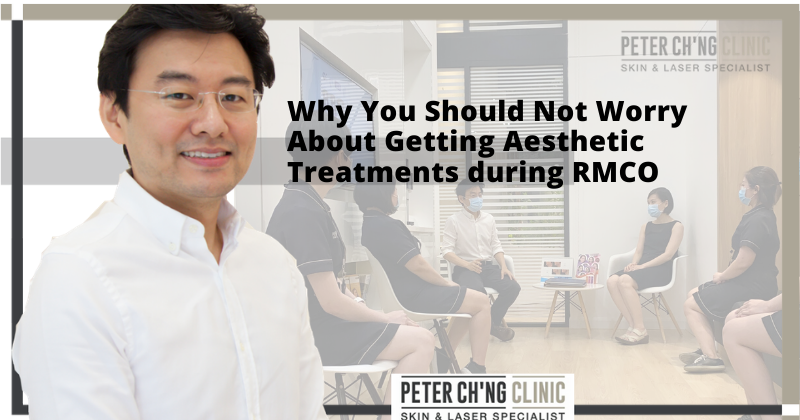 Should I or should I not?
Ever find yourself having an internal battle on whether you should resume aesthetic treatments? You've been looking forward to embracing some form of normalcy months ago. And one of the things on top of your mind is to resume aesthetic treatments (apart from a haircut). SilkPeel treatment, Botox on the forehead and crows feet to smoothen the lines, and medical facials to rejuvenate the skin is now accessible.
But you have niggling doubts with this burning question. Is it safe to have aesthetic treatments amidst the Covid-19 pandemic?
Fret not as we have your back covered. Your health and safety remain our utmost priority at all times. We have gone the extra mile to calm your concerns by adhering to strict safety protocols during this unprecedented time.
Here are 5 reasons why you should not be anxious about aesthetic treatments amidst Covid-19.
Reason 1: Aesthetic Procedures Do Not Suppress Our Immune System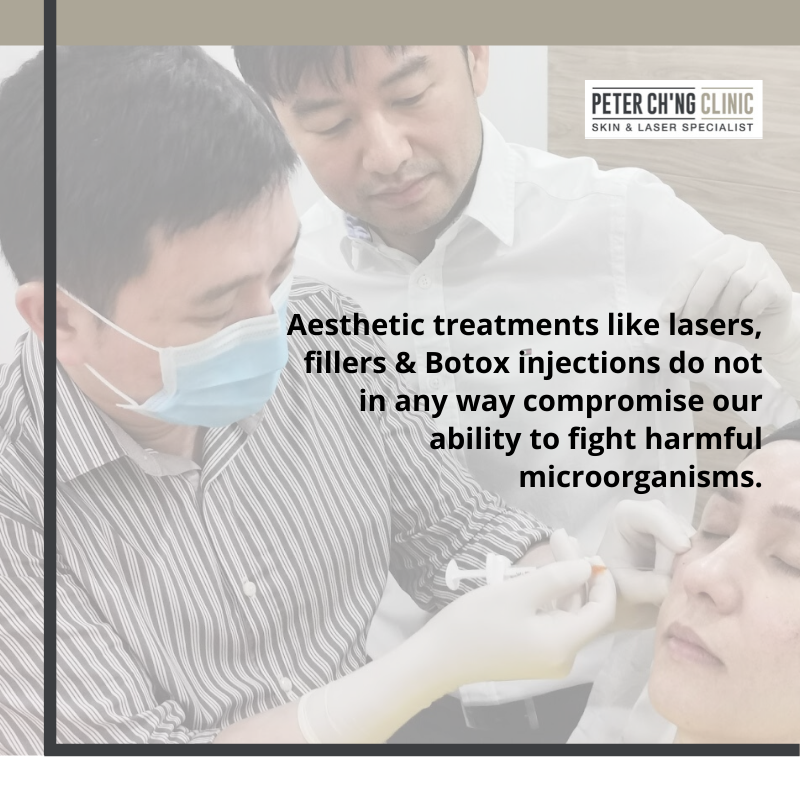 Lasers, fillers, Botox injections, and other aesthetic treatments are non-invasive procedures. These treatments do not in any way compromise our ability to fight harmful microorganisms.
For instance, if your dark eye circles are treated with dermal fillers, there may be a slight risk of bruising or swelling. But this does not compromise your immune system in any way. Such transient side effects may happen a day after the procedure but will disappear without any further treatment.
In short, having aesthetic procedures will not make you sick. In fact, we make sure that you are fit as a fiddle before we start any treatment.
Reason 2: Screening of Your Health the Moment You Step In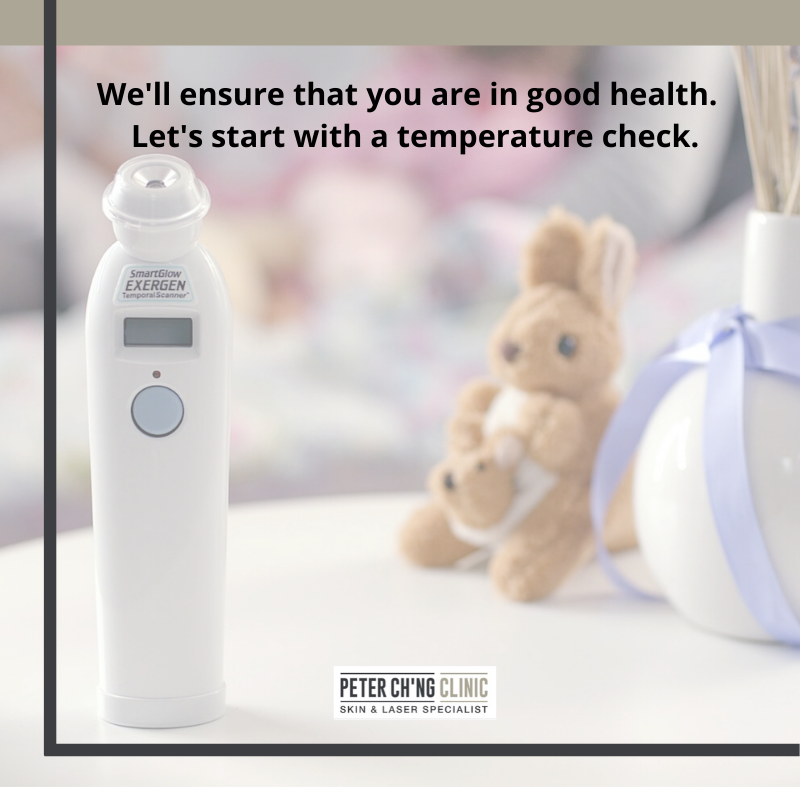 We will ensure that you are in pristine health before we proceed to treat your aesthetic concerns. Our front desk will take your body temperature the moment you enter. As long as your temperature is 37.5°C and below, we will lead you to our consultation room and carry out the treatment post-consultation.
Reason 3: We Practice an "Aseptic" Approach When Performing Aesthetic Treatments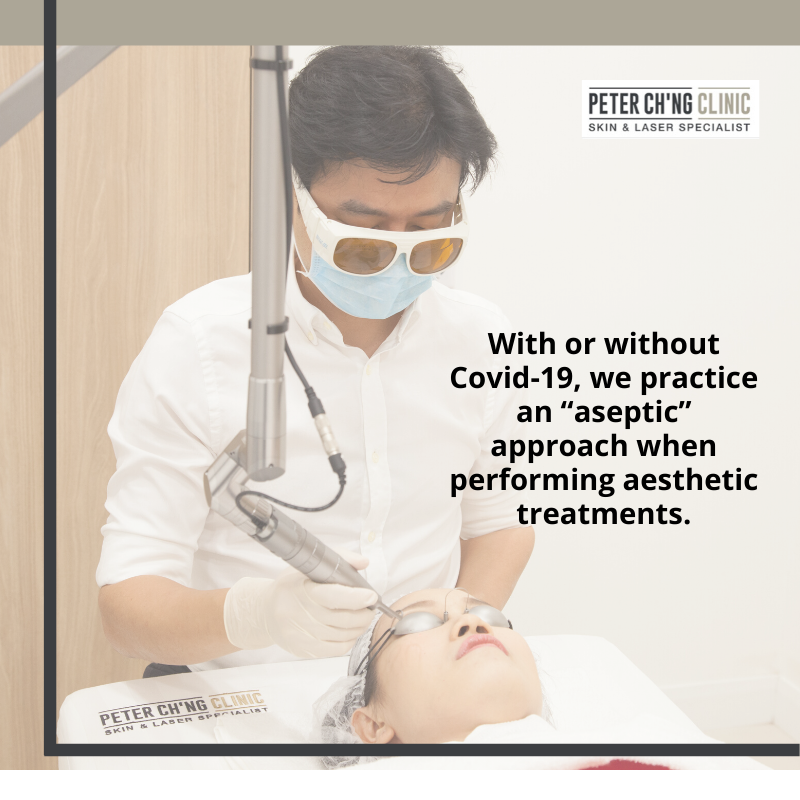 All our procedures are performed in a sterile method, with or without Covid-19. To exemplify, we sterilize all tools used for the procedure. Procedures are done in a sterile environment. Plus, it is imperative that we disinfect our patient's skin before performing any treatments.
By practicing an "aseptic" approach when performing these treatments, it is a myth that you can catch the flu or cold from having injectable or aesthetic procedures during this period.
Reason 4: We Minimize Crowding in the Clinic through Scheduling of Appointments
We have been repetitively reminded of the importance of avoiding crowded spaces and maintaining social distancing during this pandemic. In this light, we consciously ensure that our clinic is never crowded by spacing out our patients' appointments. By staggering our patient's appointment,
To enable crowd control, we encourage patients to call-in in advance to book an appointment. Social distancing and avoiding crowds have contributed towards flattening of the Covid-19 curve, and we will contribute to upkeep this practice.
So remember, call us before you come and do come alone for your appointment. On the other hand, this protocol does not apply for patients with mobility issues and the elderly. We encourage patients of such nature to be accompanied during appointments.
Reason 5: Our Clinic Is Frequently Sanitized
We sanitize common touchpoints every 3 hours. This means that our tables, doorknobs, glass doors, treatment rooms, and toilets are wiped down with disinfectants to keep our environment as germ-free as possible.
We have created a cleaning schedule to ensure that our staffs never miss a sanitization session. We have also put in place control measures to ensure that sanitization is conducted as scheduled.
We have also removed unnecessary cloth materials in our treatment room. This includes blankets, pillows, robes, and or headbands to ease sanitization.
After each patient is treated, we "turn-around" the room by conducting a thorough wipe down of surfaces to prepare for the next patient.
Conclusion
Covid-19 is here to stay in the next few months until a vaccine is approved for mass usage. As the world gradually opens up, we start to interact more and more with the community around us. Essentially, we are no longer living in the "bubble-wrapped" environment. There has to be a delicate balance between safety and emotional health.
And we are here to play our role to create a safe environment for you, so that you can come in and get your aesthetic treatments without feeling anxious. We are here to help you boost your confidence, restore your glowing complexion, and look good once again. And you can trust us to take all the precautionary measures to minimize the spread of this infectious disease.
---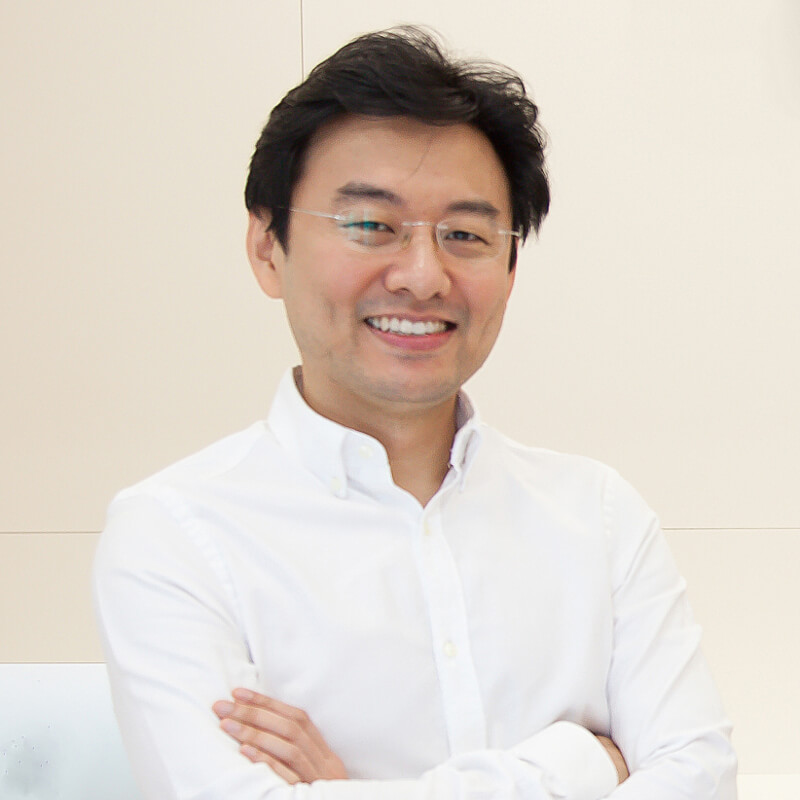 Dr. Peter Ch'ng Wee Beng
Dr Peter Ch'ng is a consultant dermatologist who always put his patients' safety and wellbeing as his top priority. As an esteemed dermatologist and skin specialist, Dr Peter prides himself in being able to treat acne patients of all types, with a 100% acne treatment success record.
If you'd like to ask more about your skin condition or have a discussion with Dr Peter, you can contact us at
+6011-22882299
,
Whatsapp
us, or
book an appointment with Dr Peter here
!
---
Treatments mentioned in this article :