Platelet Rich Plasma (PRP)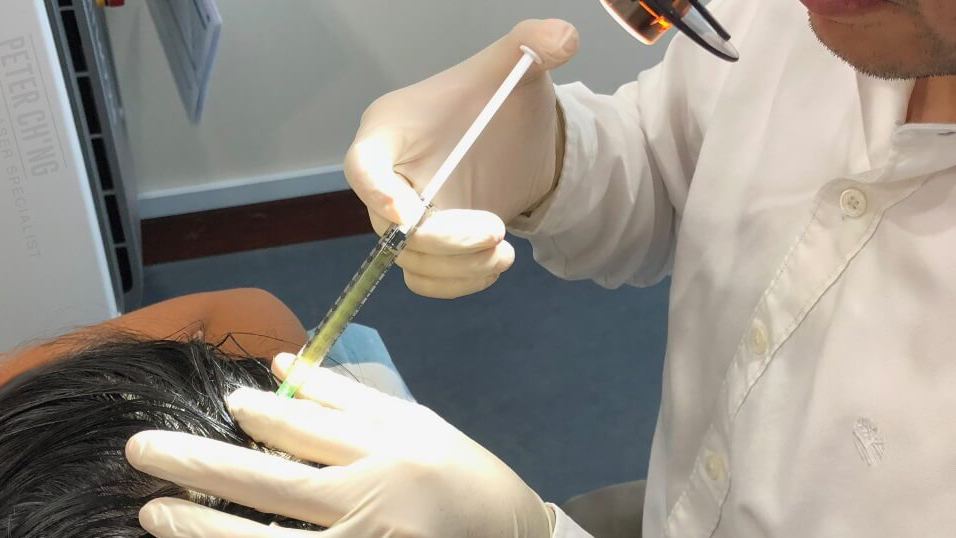 What is PRP?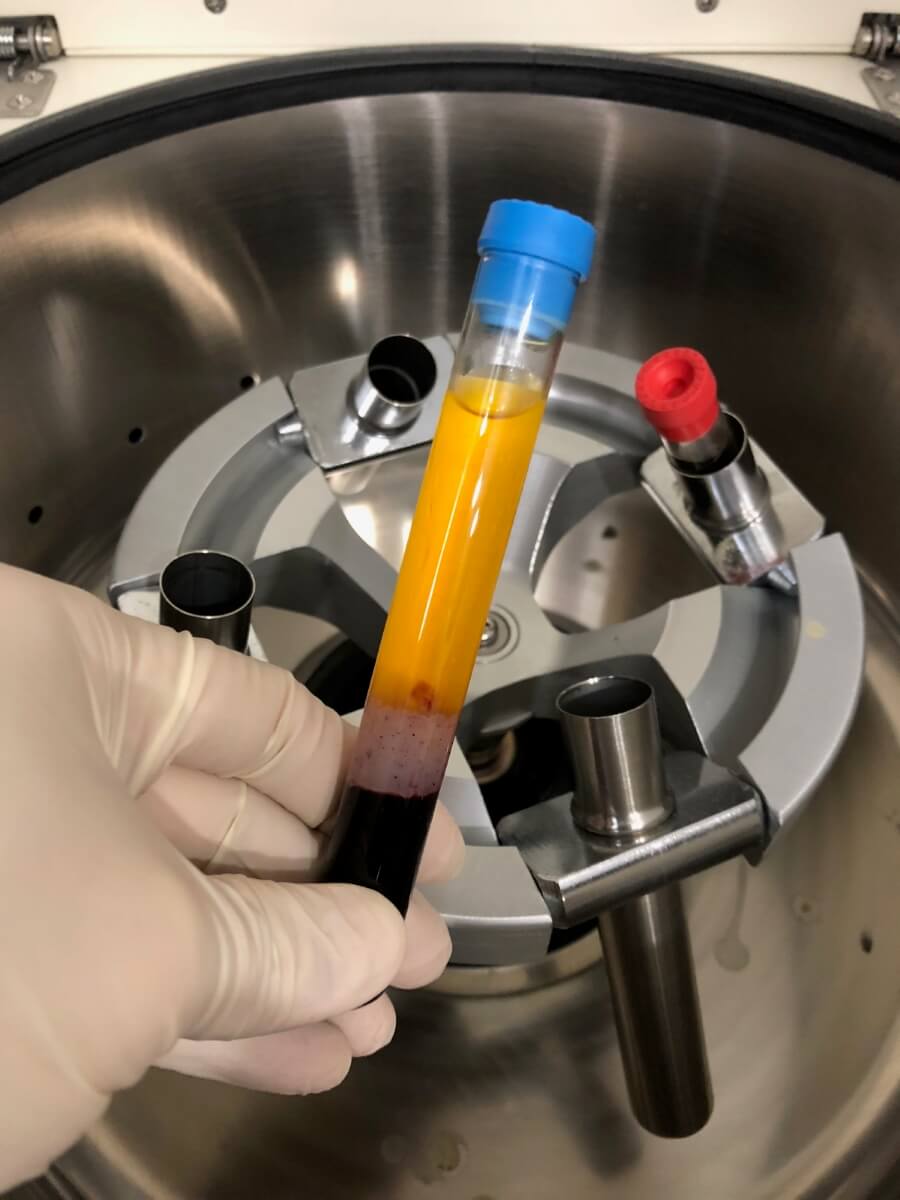 Platelet Rich Plasma, or PRP in short, is also known as a vampire facelift. This is because after doing a PRP treatment, your face will have some bloodstains (which will fade away), looking like your hand just survived a vampire attack.
The PRP procedure is done by drawing the patient's blood and having the blood processed to get the top layer of the blood which contains the PRP that we are looking for. This PRP has a growth factor, so it helps to rejuvenate the skin, and can also help in hair growth.
How we do PRP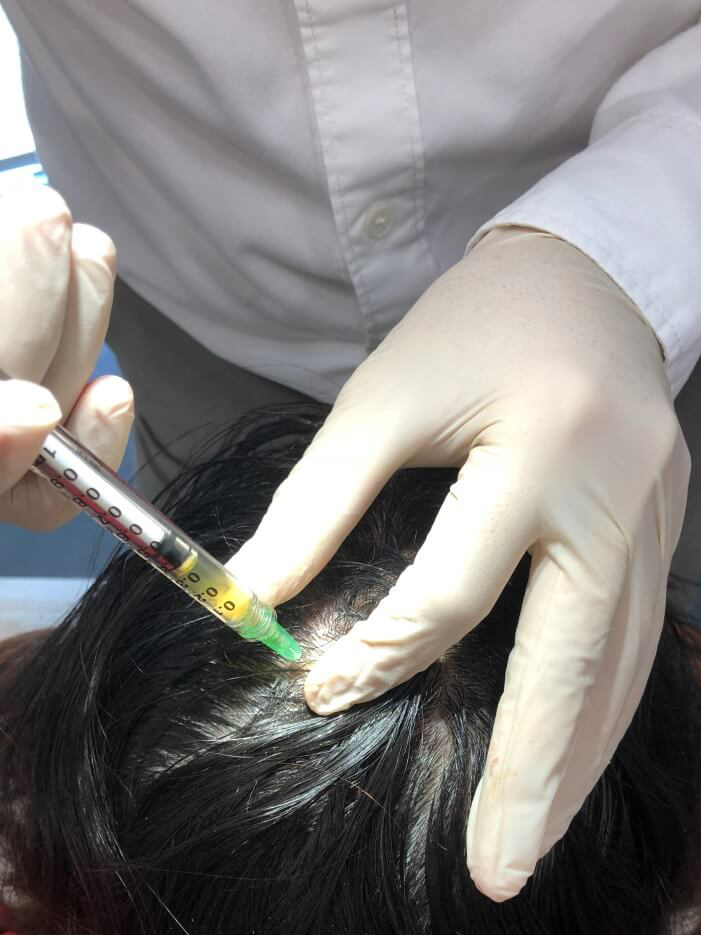 After the blood has been drawn, it is placed in a specific PRP test tube which is sterile. After the blood components have been separated, the PRP from the blood is injected into the treatment area.
Dr Peter or Dr Loo will usually apply numbing cream on your face or scalp before multiple injections into the treatment area using very small needles.
After the procedure, you can expect to have some minimal crust over the treatment area or the injection site, which will peel off by itself after 1 or 2 days. Certain areas may also have tiny little bruises at the injection site which will fade away after the treatment.
What to watch out for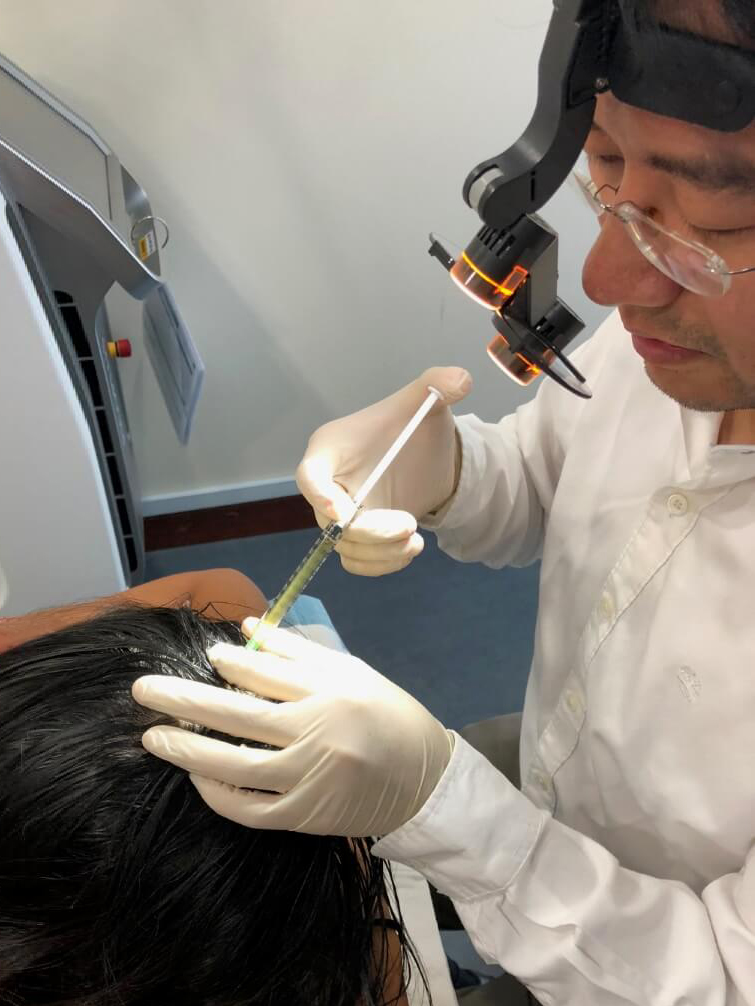 When we carry out a PRP procedure with Dr Peter and Dr Loo here, the blood drawn during the PRP procedure is placed in a specific PRP test tube which is sterile. Some clinics use normal test tubes meant for blood tests, which is not right because these test tubes are not sterile, and in specific PRP test tubes, there are specific substances present to help separate the PRP from other blood cells in the blood more effectively.
The injection level during the procedure is also very important, we want to inject into the middle layer of the skin, which is the dermis, for the most effective result, not too deep and not too shallow.
So always make sure that you put safety and effectiveness your top priority when it comes to getting your PRP treatment.
To enquire more about Platelet Rich Plasma (PRP), contact us or book an appointment here!
This treatment can treat the following conditions:
Related treatments and services: