Patient Mailbox: How To Get Korean Glass Skin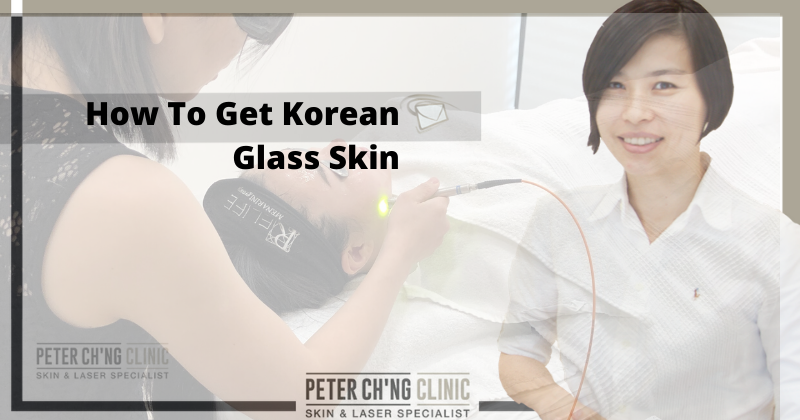 Question
Hi Dr. Loo,
I'm a 30 years old public relations manager. Lately, I noticed that my complexion looks dull and my pores look big. Because of long working hours in an air-conditioned room at work and home, coupled with work stress, parts of my face look dehydrated.
I want to restore my complexion to its pristine condition. Could you advise what facial treatment can help to give me a Korean glass skin effect?
Thank you.
Sarah
Answer
The Malaysian tropical climate definitely warrants living with the air conditioner (AC). While the AC gives us a reprieve from the hot weather, it can strip the moisture on our skin. Coupled with work stress, this is the perfect recipe for skin problems denoted by dry, dull and enlarged pores.
Thankfully it is easy to restore your skin to its optimum condition and achieve Korean glass skin through painless, and in fact, pampering facials. Firstly, let's take a look at the definition of Korean glass skin.
What is Korean Glass Skin?
Korean glass skin refers to flawless complexion denoted by dewy, luminous skin and a poreless complexion. When we say a person has glass skin, it refers to skin that looks plump, healthy and smooth, just like glass!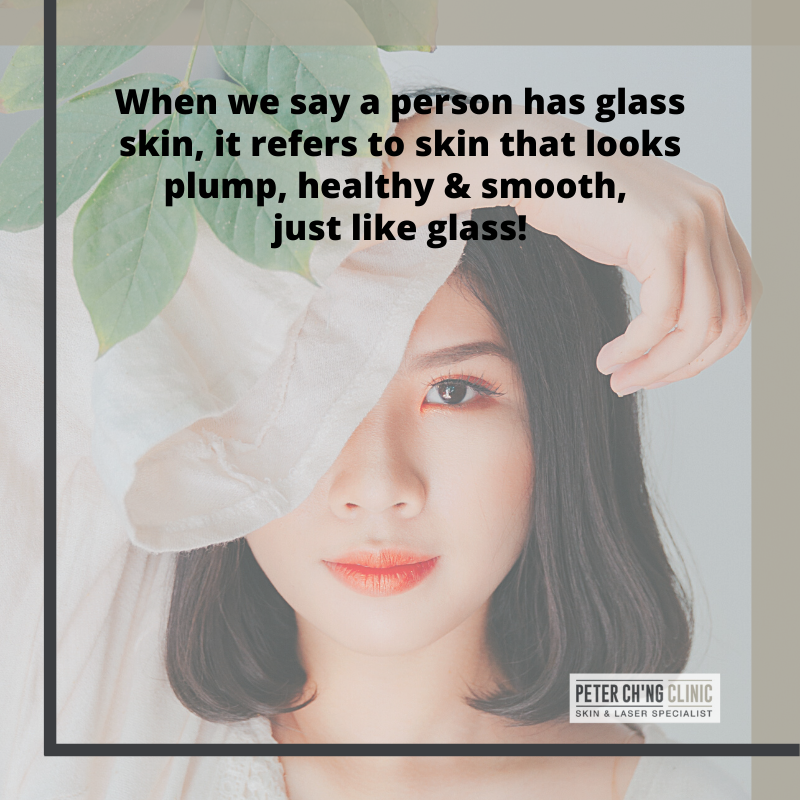 To achieve Korean glass skin, it is important to start off with regular medical-grade facials. These monthly facials will help to reestablish the rightful condition of your skin.
To maintain good skin, you need to have a complete skincare routine. Finally, clever use of makeup can help you enhance the dewy effect of your skin to achieve the Korean glass skin effect.
What technology is used to achieve Korean glass skin?
Korean glass skin can be achieved through three types of technology.
Microdermabrasion
LED Phototherapy
Lasers
Microdermabrasion
Microdermabrasion is a procedure that exfoliates the skin gently and delivers skin-specific topical solutions to rejuvenate troubled skin. Also known as SilkPeel, this new format of microdermabrasion uses a closed-loop vacuum system, which you will notice as the operator moves a small "wand" around your face. At the tip of the wand is a diamond-head that gently exfoliates the skin while delivering topical solutions at a controlled intensity.
LED Phototherapy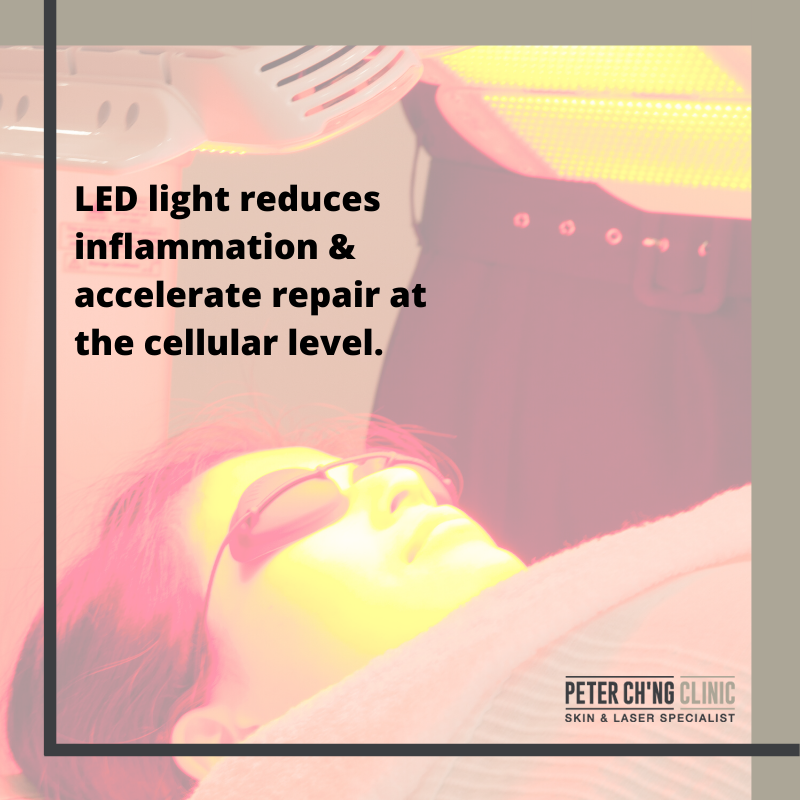 LED phototherapy is a non-invasive treatment that uses specific light wavelengths to treat various skin conditions. The red LED light (620nm) is used to rejuvenate the skin, reduce inflammation and speed up the healing process after laser treatment. Because of its ability to reduce inflammation and accelerate repair at the cellular level, LED phototherapy is also used to quicken healing post-surgery.
The blue LED light is used to treat acne by reducing the bacteria count that causes acne.
Unlike lasers, LED phototherapy is continuous light energy and not pulses of light. In addition, LED phototherapy does not heat up the skin. Hence it does not create "medical injuries" on the skin, making it an ideal zero downtime procedure.
Lasers
There are 3 laser modalities that will help you achieve clear and smooth, Korean glass skin. One of them is the carbon peel facial that uses the Nd YAG laser.
1. Nd YAG Laser for Korean Glass Skin
Before the carbon peel treatment, liquid carbon is applied on the face. The carbon is then blasted off with the Nd YAG laser.
Often referred to as the "red carpet facial", or charcoal peel, carbon helps to absorb impurities and unclog pores. The Nd YAG laser completes the facial by brightening the skin, reducing pigmentation, and tightening large pores. Besides, Nd Yag lasers are proven to reduce acne scars and post-acne discoloration while removing dead cells from the surface of the skin.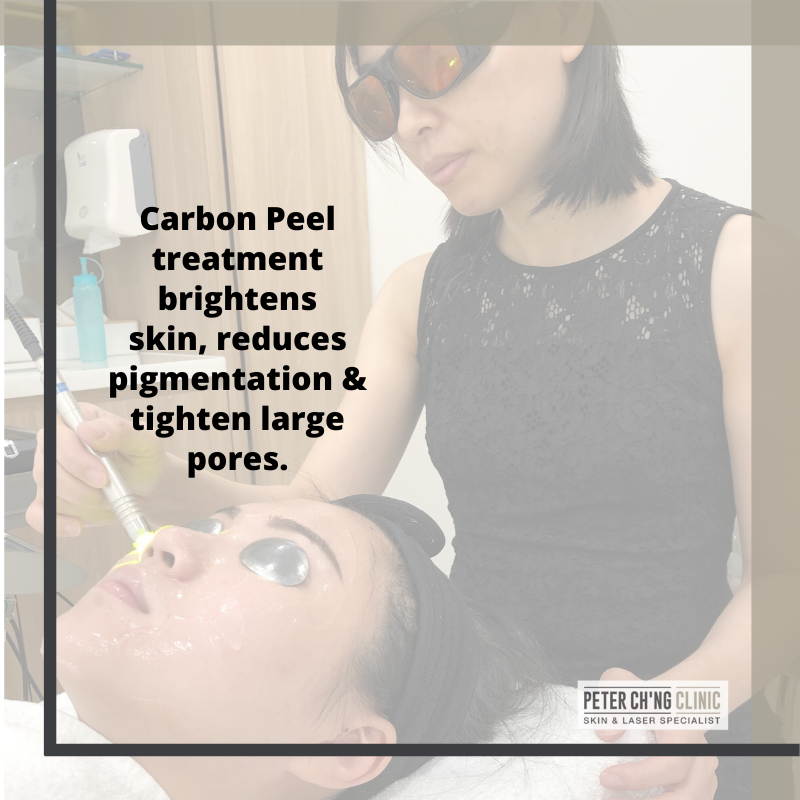 As the Nd YAG laser stimulates collagen production, it also helps to reduce fine lines, wrinkles and improve skin texture. To reinstate the skin's lost moisture, the carbon peel treatment ends with a hydrating medical mask.
Apart from Nd YAG laser, other types of lasers that can help you achieve Korean glass skin are the copper bromide laser and pico second laser.
2. Copper Bromide Laser for Korean Glass Skin
Copper bromide lasers are primed to reduce abnormal blood vessels, lighten pigmentation and tighten pores.
3. Picosecond Laser for Korean Glass Skin
Picosecond lasers are ideal to help reduce skin pigmentation, repair scars and tighten pores. Unlike traditional lasers, picosecond lasers generate less heat. Therefore it is safe for use on all skin tones.
Ultimately, all three lasers will help to make your skin look brighter, scar free and glowingly dewy.
Can you share the treatment process experienced by a patient? How long does the procedure take?
To start off, your face will be cleaned first for all three treatments.
With the SilkPeel treatment, the operator will use a special suction with a closed-loop vacuum system to gently exfoliate the outer layer of the skin. The exfoliating tip simultaneously delivers a slow microinfusion of appropriate solutions customized for your skin concerns.
There are 4 medical solutions available to address common skin problems such as pigmentation, dry skin, dull skin, and acne-prone skin.
SilkPeel can be repeated every 2 – 4 weeks as part of a regular maintenance program. By going for regular microdermabrasion, your skin becomes clearer and visible signs of aging decreases. Best of all, the SilkPeel treatment is completed within 15 – 20 minutes with zero downtime.
LED phototherapy is another lunch time procedure that takes 15 to 20 minutes. After your face is cleansed, the LED phototherapy device will be placed over your face for up to 20 minutes per session.
The carbon peel treatment takes anywhere from 20 to 30 minutes. Liquid carbon is applied on your cheeks, forehead, and T-Zone. The operator will then blast off the carbon with the ND Yag laser. Any residual carbon will then be wiped off, followed by a rejuvenating mask that delivers a cooling effect.
The copper bromide laser treatment takes 30 minutes, while the picosecond laser lasts from 10 to 20 minutes depending on the type of condition treated.
Is there downtime after treatment? Can I go back to work immediately or do I have to alter my social schedule?
All the mentioned techniques to deliver Korean glass skin are zero downtime treatments. Essentially, you can back to work immediately without any visible signs of aesthetic work done.
For rejuvenation purposes, all laser treatments are considered lunchtime treatment.
What will my skin look like after treatment?
Your skin will look hydrated and brighter immediately after treatment. And just like the desired glass skin effect, skin looks plumper and dewy one day after treatment.
Will there be any pain or discomfort during and after the treatment?
These procedures are painless. Local anesthesia or numbing cream is not needed. Some of our patients find these medical facials extremely soothing and several even doze off mid-way.
How long does it take to see results? How many sessions are required?
If your concern is hydration, then you will see immediate hydration with SilkPeel. SilkPeel can be repeated every 2 to 4 weeks for optimum results and maintenance purposes.
Similarly, laser treatments will deliver immediate visible lightening. We recommend repeating laser treatments at 2 to 4 weeks intervals if pore tightening is desired.
What are the risks, and side effects related to the treatment?
With the correct setting and in the care of an experienced practitioner, there are no major side effects from microdermabrasion, LED phototherapy or laser treatments.
Are there any skincare products that I can use at home to maintain the glass skin effect achieved?
Your home care routine is equally as important as the treatment itself to prolong your results.
Do not slack on your hygiene. Don't forget to stay hydrated by drinking sufficient water. Do apply moisturizing cream before you sleep to lock in the skin's moisture.
Finally, UVA and UVB rays from the sun cause accelerated aging. Remember not to skip sunscreen at all times, even when the sky looks cloudy.
---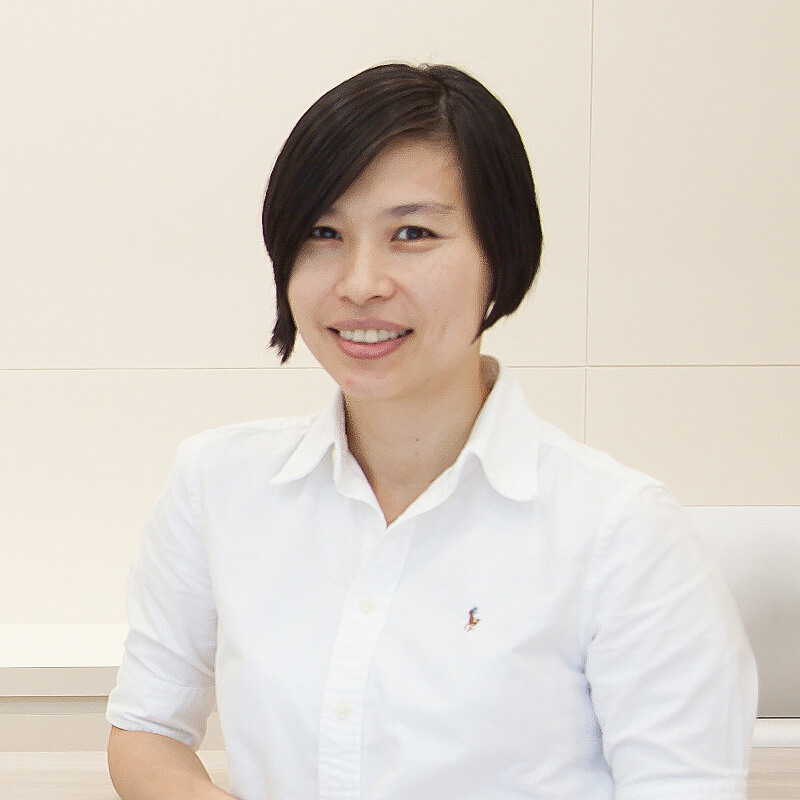 Dr. Loo Keng Shien
Dr Loo Keng Shien is a consultant aesthetic physician who loves to listen to patients' problems and find medical solutions to help in their skin and aesthetics journey. Dr Loo practises evidence-based medicine, and with her experience, she has listened to and helped numerous patients solve their skin problems or achieve their aesthetic expectations safely and effectively.
If you'd like to ask more about your skin condition or have a discussion with Dr Loo, call us at
+6011-22882299
,
Whatsapp
us, or
book an appointment with Dr Loo here
!
---
Treatments mentioned in this article :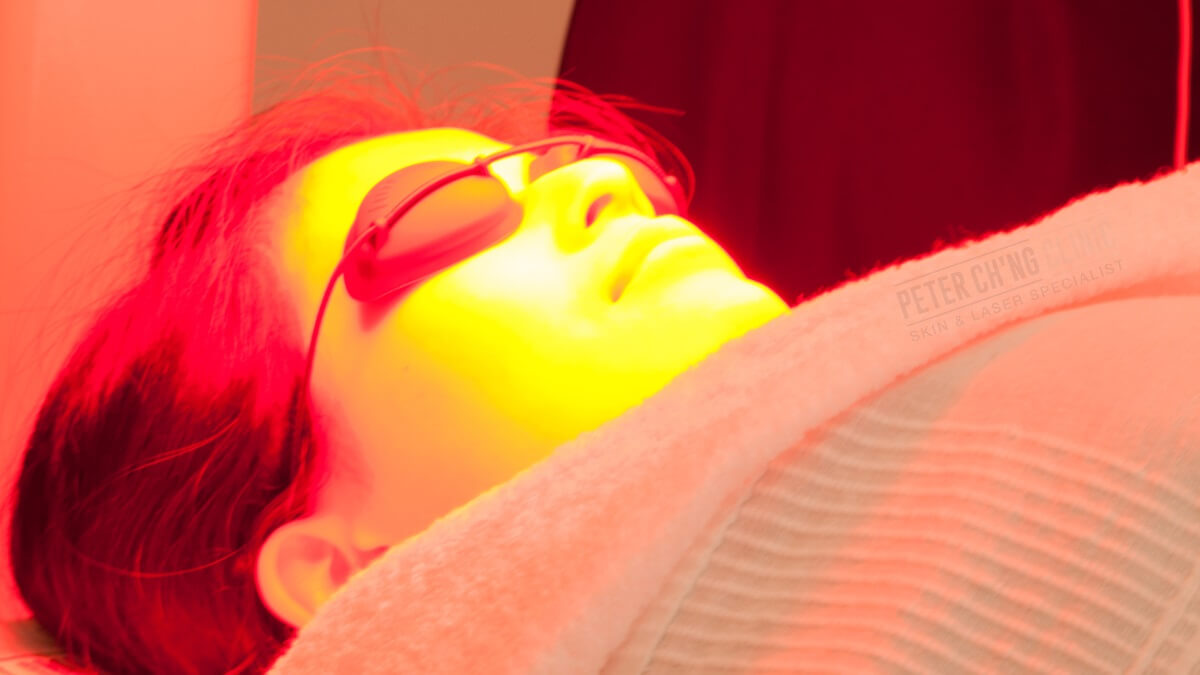 Phototherapy
Phototherapy is a skin treatment using light energy to penetrate the skin. Therefore, it causes minimal pain and discomfort throughout the treatment process.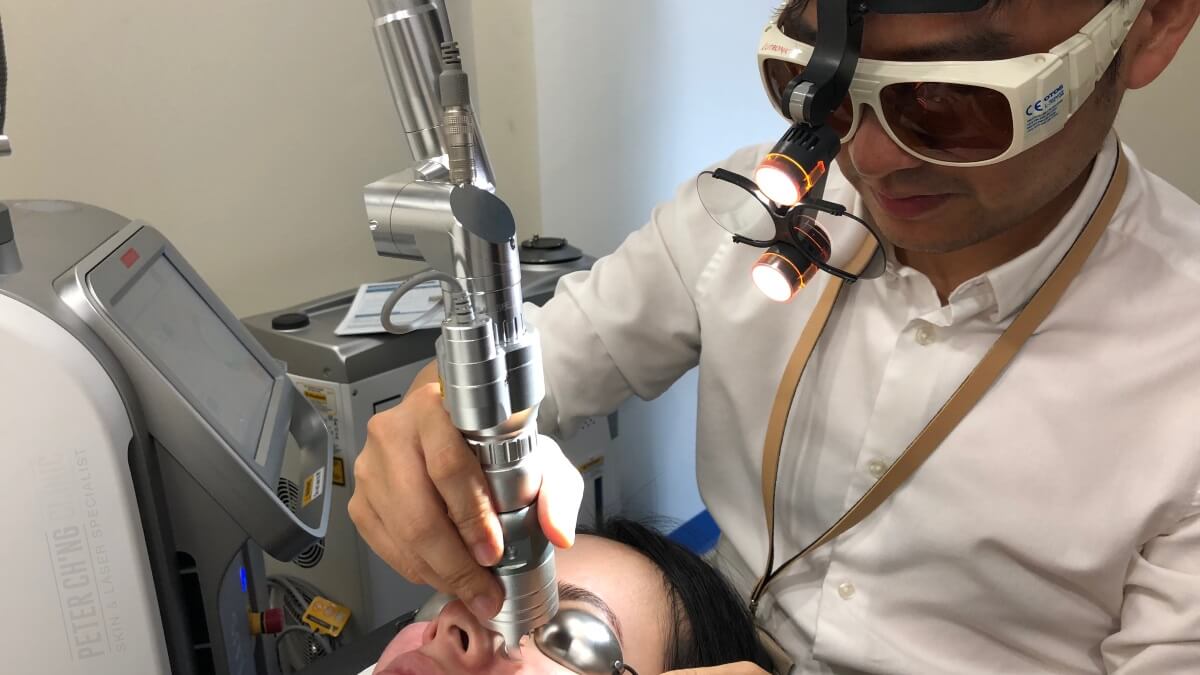 Treatments for Uneven Skin Tone and Dull Skin
Sometimes, our skin can have patches or parts with different colour tones due to exposure to harmful UV rays. Uneven skin tone can usually be treated using laser treatments or phototherapy.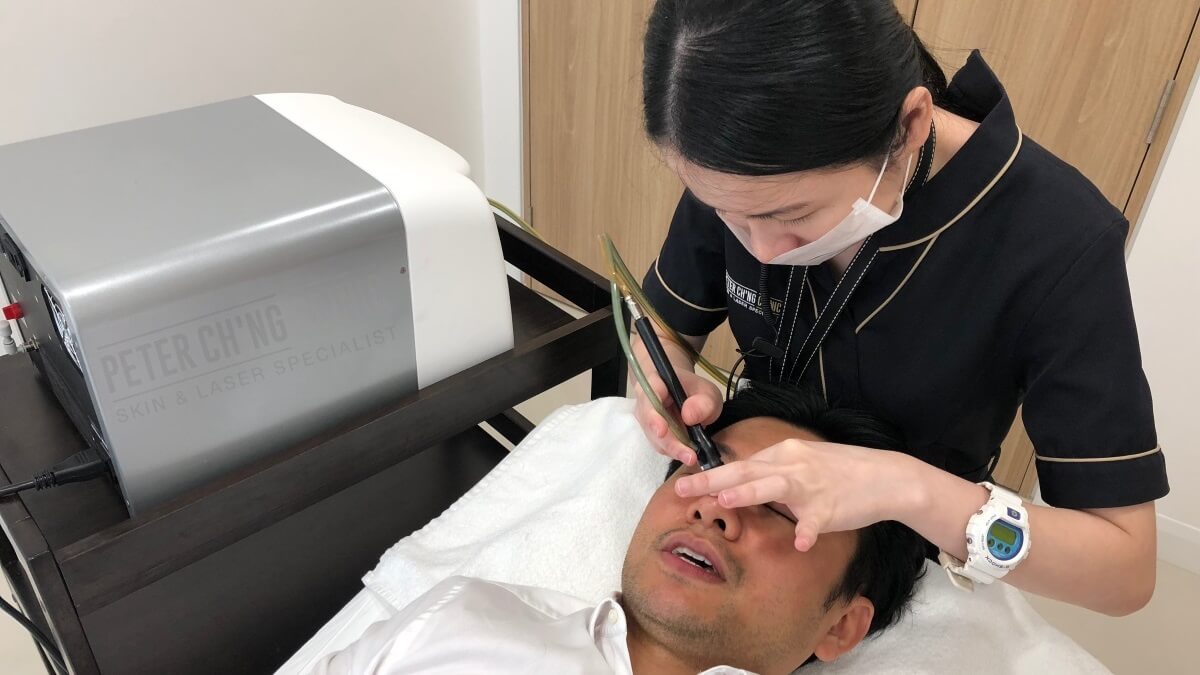 Microdermabrasion/SilkPeel
Microdermabrasion is a treatment that rejuvenates your skin by removing the dead skin on the surface.