Patient Mailbox: Youthful Brows with Non-Surgical Brow Lift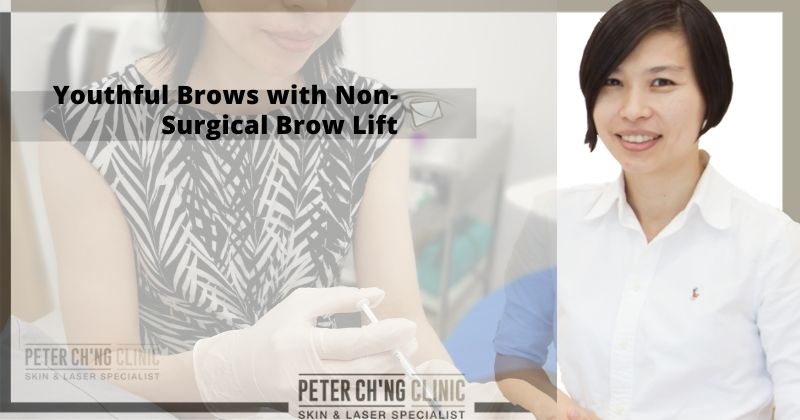 Question
Hi Dr. Loo,
I am a 46-years old human resource manager. Lately, I noticed that the gap between my eyebrows and eyes has narrowed.
I have droopy eyebrows. This makes my eyes look sleepy, hooded, and gives the impression that I'm constantly tired.
To lift my brow arch, I spend a considerable amount of time shaving the lower part of my brow. I would then draw a higher line above my brow. This act is unproductive.
Now, I am ready to explore a non-surgical brow lift. But I don't know what are the available treatment options. Could you share with me what are the available procedures for a non-surgical brow lift? How long do the effects of a non-surgical brow lift last? Thank you.
Marina
Answers
Saggy eyebrows can make you look tired and lethargic although you had a good night's sleep. Droopy eyebrows or brow ptosis is a natural aging process that can be exacerbated based on heredity factors. Saggy eyebrows can also worsen due to sun exposure.
Thankfully there are several ways to improve one's brow arch and restore it to a higher position for a youthful appearance.
Let me give you a rundown on the most popular non-surgical brow lift treatments with zero downtime performed in our practice.
1. Botox Brow Lift
A Botox brow lift aims to improve the brow arch by using neuromodulators to relax the muscles at the corner of the eyes.
Botox is a brand of a neuromodulator that prevents muscle movement. In a Botox brow lift procedure, Botox is used to relax the depressor muscle and elevate the eyebrow upwards.
When a patient has saggy eyebrows, you will notice that the forehead muscle that lifts the tail of the brow is the weakest.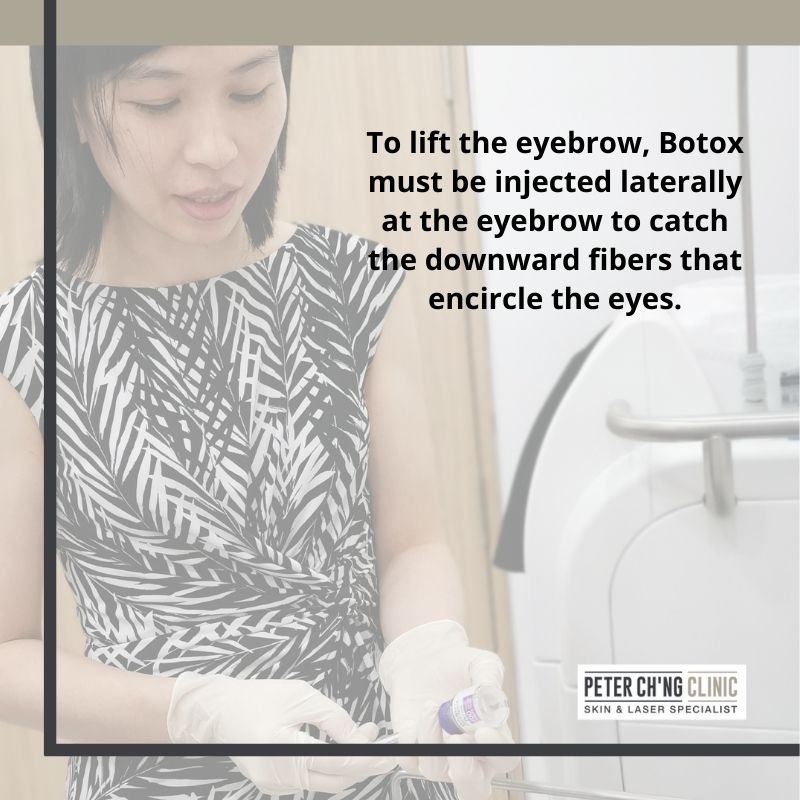 To lift the eyebrow, Botox must be injected laterally at the eyebrow to catch the downward fibers that encircle the eyes. I will also inject the glabella to relax the contraction of the muscles in this area. Otherwise, the frequent contraction of the "elevens" or glabella pushes the muscles down. This in return accentuates the downward pull of the eye and causes the eyebrow to look droopier faster.
While administering a Botox brow lift may not sound like a complicated procedure, the droopiness can look more obvious in the hands of an inexperienced or untrained injector.
This occurs when the injector wrongly injects onto the forehead. This will cause the eyebrow to lower, drawing unwanted attention to a heavy set of eyebrows.
The goal of a Botox brow lift is to target the orbicularis oculi to create a natural brow arch for a rejuvenated appearance.
Overall, a Botox brow lift is the quickest, cheapest, and easiest option to temporarily correct a droopy eyebrow. You will however need to come back for follow-up treatment every three to four months to maintain your results.
2. Filler Brow Lift
With advancing age, our body produces less elastin and collagen. Consequently resulting in an overall loss of facial volume including at the brow area.
Here's where hyaluronic fillers can lift the brow arch by plumping up the forehead area.
Targeting the outside of the brow bone, a liquid brow lift technique can make the orbital rim bone less prominent. At the same time, fillers provide support beneath the drooping eyebrow, therefore elevating the eyebrow upwards.
As our body metabolizes dermal fillers over time, a filler brow lift can last anywhere between six months to a year. Thereafter, follow-up treatment is needed to maintain the desired results.
3. Ultherapy Brow Lift
Ultherapy (or Ulthera) is an FDA-approved, high-intensity focal ultrasound (HIFU) treatment that can correct sagginess and lift droopy eyebrows non-surgically. Utilizing micro-focused ultrasound energy, Ultherapy gives the practitioner direct visualization of the skin layers.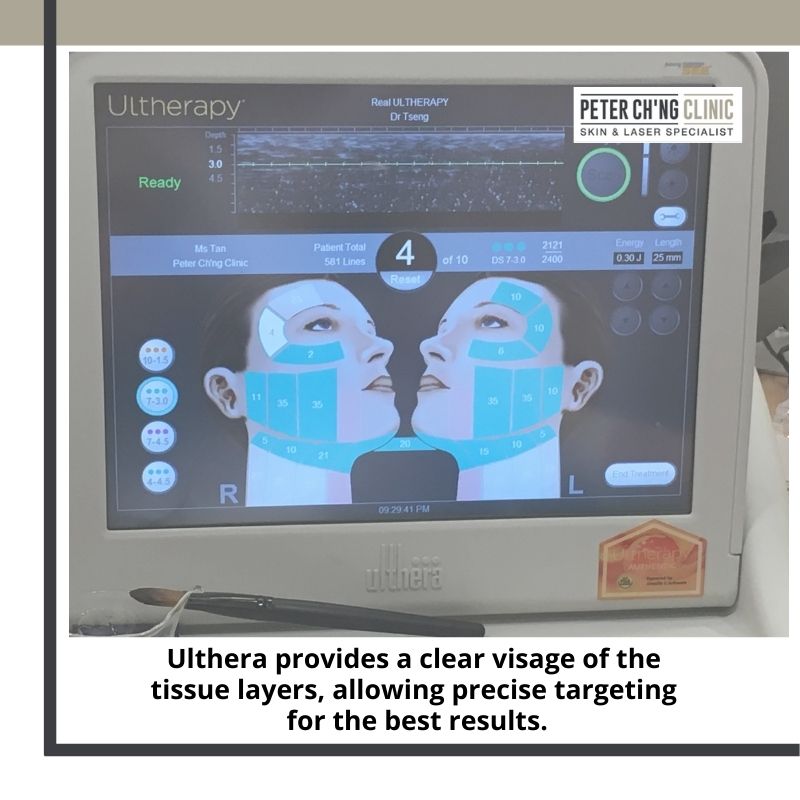 The main advantage of Ultherapy is that it maximizes the use of traditional ultrasound imaging technology. This provides doctors a clear visage of the tissue layers to be treated. As a result, we can deliver energy precisely and exactly where you will need to gain the best results.
The other major benefit of Ulthera is that patients feel noticeably comfortable throughout the procedure. Despite the heat reaching 60 - 70 degrees during treatment, Ulthera is highly tolerable because of its ability to target a micro-focus area.
With this HIFU treatment, we can target the superficial muscular aponeurotic system (or SMAS) directly. Harnessing ultrasound, Ultherapy delivers energy into the targeted area to boost the production of collagen and elastin.
Having been used in the medical field since 2004, Ultherapy is a safe and effective procedure to tighten hooded eyebrows.
With Ultherapy, you should see improvements between 3 to 6 months. And the effects of an Ulthera brow lift can last anywhere between 1 year to 1 ½ years.
In short, you will enjoy lifted eyebrows for a longer time with Ulthera, unlike Botox.
4. PDO Thread lift Brow Lift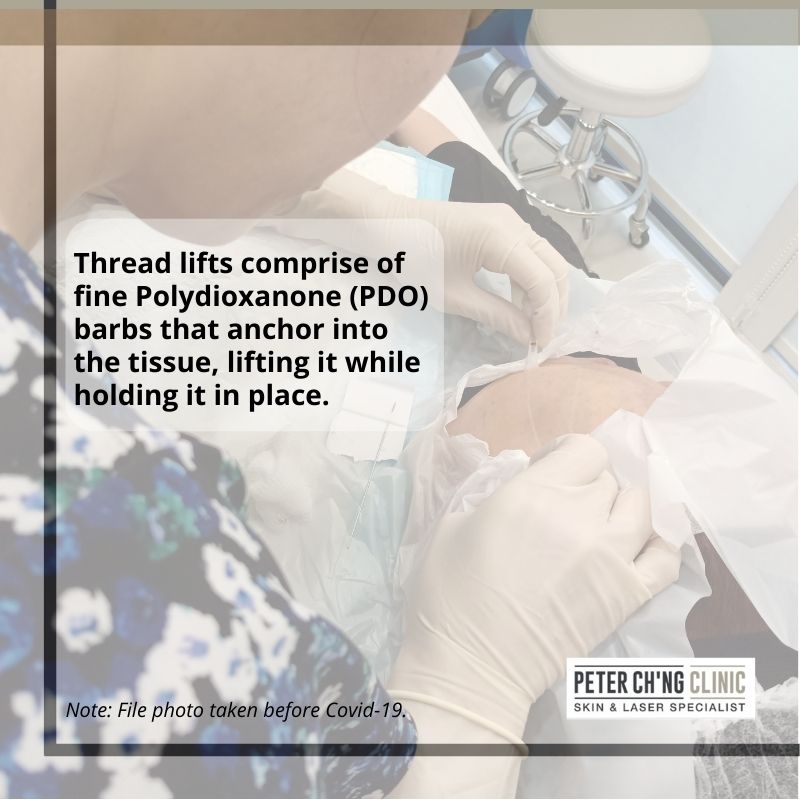 Thread lifts comprise of fine Polydioxanone (PDO) barbs that anchor into the tissue, lifting the tissue while holding it in place.
Due to the cat-eye effect popularized by celebrities, thread lift brow lifts are becoming increasingly popular.
While its lifting effect lasts decently long and ranges anywhere from 6 – 12 months, it does come with some minor discomfort.
Before the procedure, we would inject local anesthesia to ensure total comfort throughout the procedure.
Post-treatment, there may be some mild swelling or bruising but these will subside without any intervention.
We would also advise patients with very thin skin not to pursue a thread lift procedure. This is because the threads may show under very aged or thin skin.
5. Radiofrequency Brow Rejuvenation
Radiofrequency treatment such as Thermage can be used to stimulate collagen production.
Unlike Ulthera that targets the SMAS, Thermage generates heat on the dermis layer. Naturally, you can expect to feel some discomfort from the build-up heat. However, when Thermage is used with an eye shield, this radiofrequency treatment can be used to rejuvenate the periorbital region.
While the ultimate goal of both Ulthera and Thermage is to rejuvenate the eyebrow, each procedure takes you through a different experience. It is akin to getting to the same destination in 2 different cars.
There is a more comfortable alternative to radiofrequency treatment, and that is Laser Genesis.
6. Laser Genesis for Brow Tightening
Laser Genesis is a non-ablative laser that not only delivers a tightening effect. It also helps to treat dull skin, uneven texture, fine lines, rosacea, and redness too.
Laser Genesis comprises of long pulse Nd-YAG laser at wavelengths of 1064nm. Fired quickly in short bursts of energy, Laser Genesis does not damage or ablate the skin's surface, making it a comfortable procedure.
Apart from mild redness post-treatment, you will be able to resume normal activities immediately with this zero-downtime treatment. Over a series of treatments, Laser Genesis helps to achieve a subtle yet rejuvenating effect by improving overall skin elasticity.
Having said that, we're aware that each patient is unique in their aesthetic requests and budget. That's why we are here to understand your goals and we will customize a plan based on your resources.
Conclusion
Our eyebrows frame our eyes, add definition and personality to the window to our soul. Minor tweaks to one's eyebrow can make significant yet natural improvements to our overall appearance.
Under the right care of an experienced aesthetic doctor or dermatologist, non-surgical brow lifts can help to improve the shape and symmetry of the eyebrow.
Each patient is unique and there is no one-size-fits-all approach in treating eyebrow ptosis. If you would like to know which brow lifting technique is best suited for your face, we would love to hear from you at info@peterchngskinspecialist.com or via WhatsApp us at 011-2288 2299.
---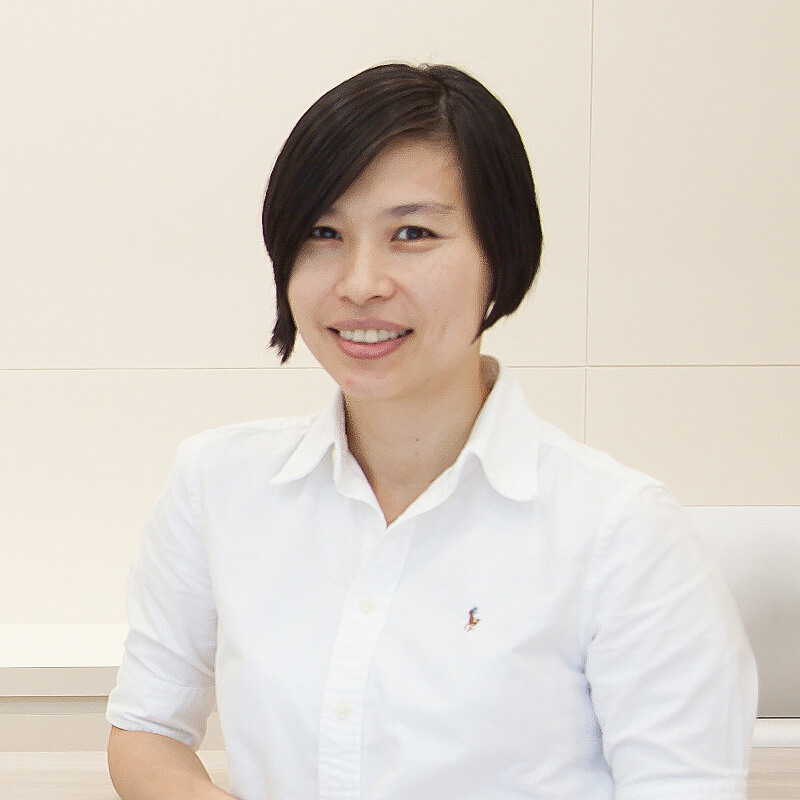 Dr. Loo Keng Shien
Dr Loo Keng Shien is a consultant aesthetic physician who loves to listen to patients' problems and find medical solutions to help in their skin and aesthetics journey. Dr Loo practises evidence-based medicine, and with her experience, she has listened to and helped numerous patients solve their skin problems or achieve their aesthetic expectations safely and effectively.
If you'd like to ask more about your skin condition or have a discussion with Dr Loo, call us at
+6011-22882299
,
Whatsapp
us, or
book an appointment with Dr Loo here
!
---
Treatments mentioned in this article :